This post and photos may contain Amazon or other affiliate links. As an Amazon Associate I earn from qualifying purchases. If you purchase something through any link, I may receive a small commission at no extra charge to you. All opinions are my own.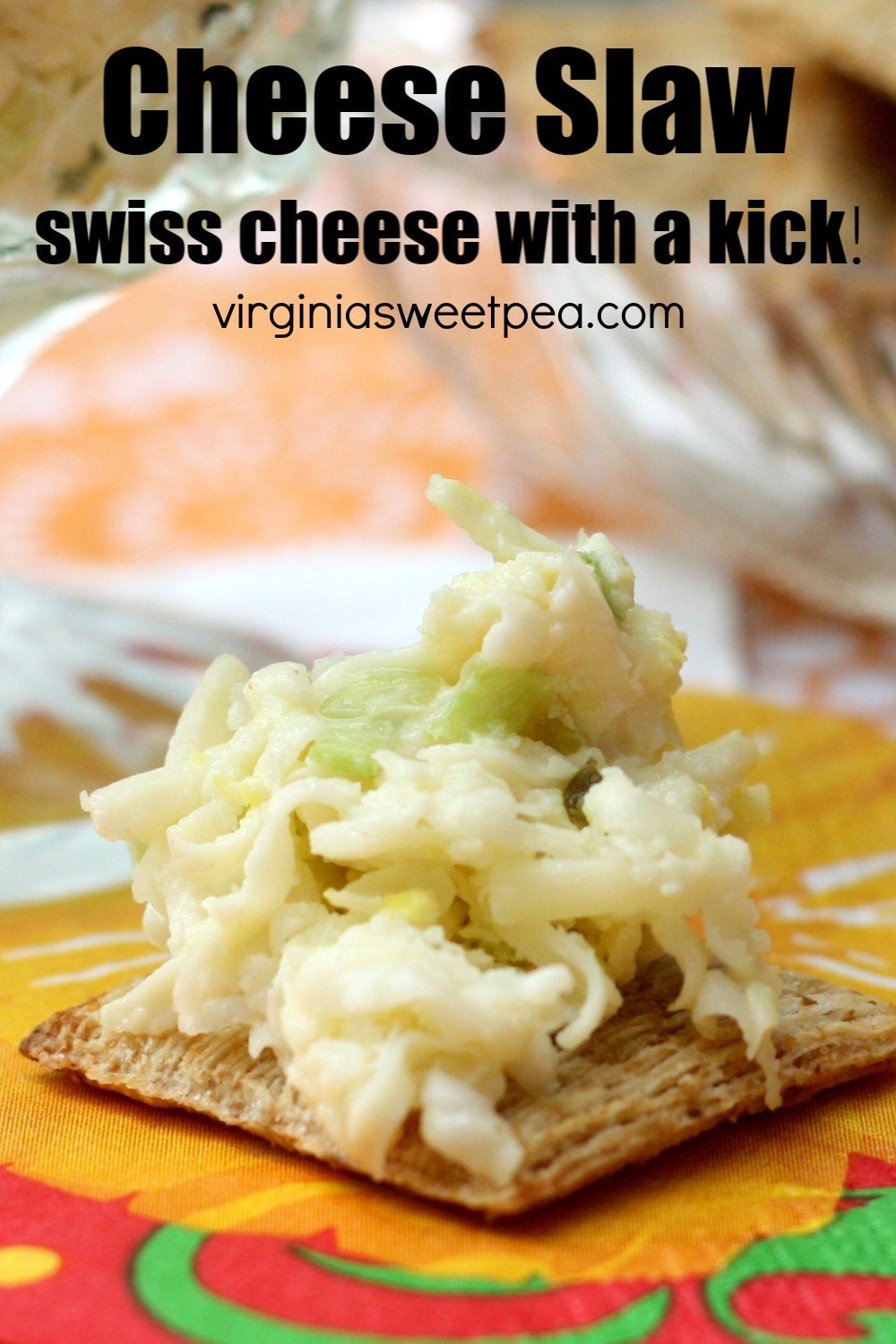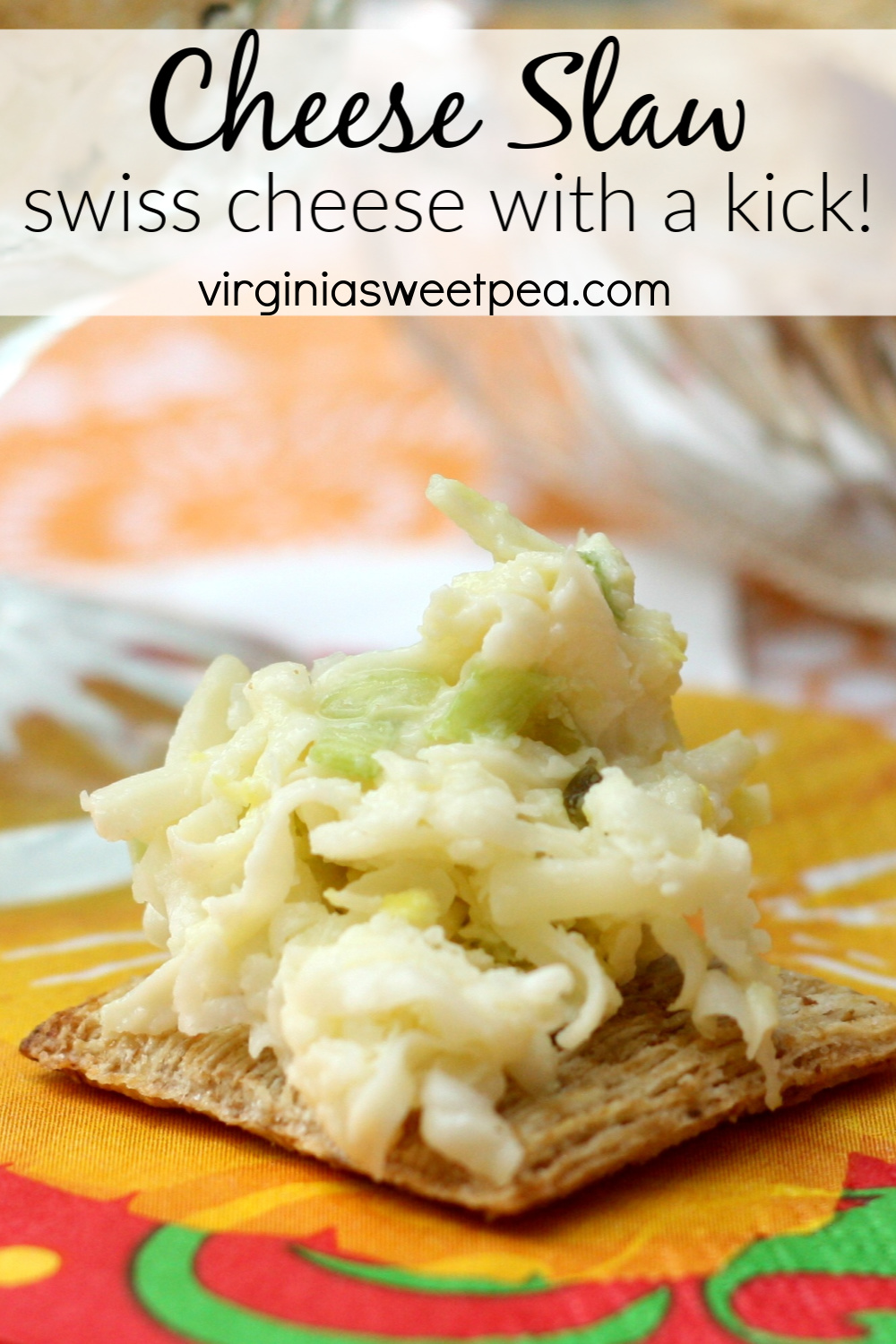 Have you heard of Cheese Slaw? It's not really slaw, it's a delectable dip made with swiss cheese, green onions, jalapenos, and pepperoncinis.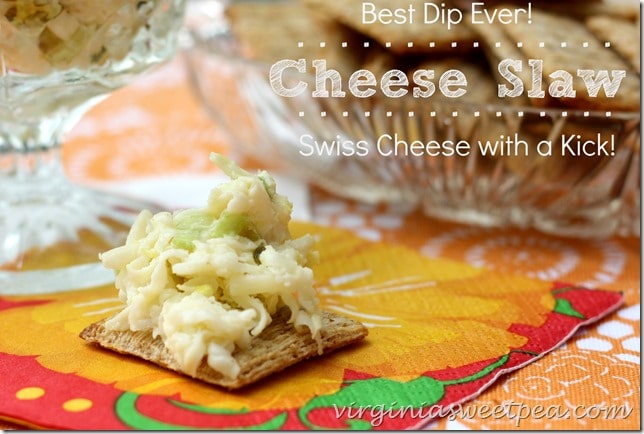 Origin of Cheese Slaw
I discovered this recipe in the Oh My Stars! Junior League of Roanoke Valley cookbook and have made it many times.
The real name of this dip is "Lib Wilhelm's Cheese Slaw." Lib Wilhelm was a well-known and much-loved caterer in Roanoke for over 40 years.
Serving Cheese Slaw
According to Wilhelm, this dip should be served in a hollowed out cabbage.
I have not served this in a hollowed-out cabbage but think that it's a great idea. I usually serve cheese slaw in a bowl with a basket of crackers beside it.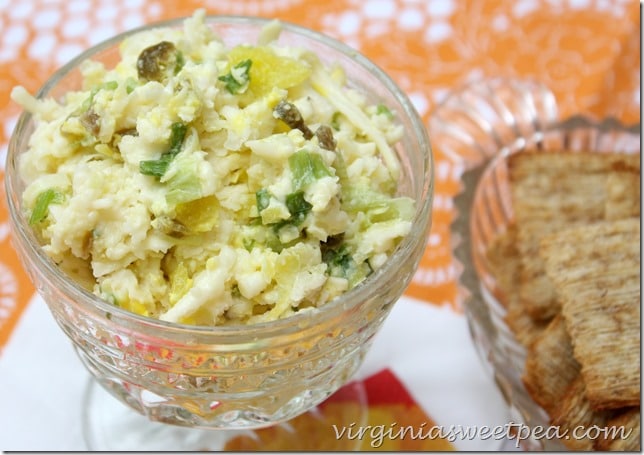 What Gives Cheese Slaw a Kick?
Cheese slaw has a kick thanks to finely chopped jalapeno peppers.
I can imagine that fresh jalapenos would be fabulous but I've always used Mt. Olive brand that I find on the pickle aisle at the grocery store.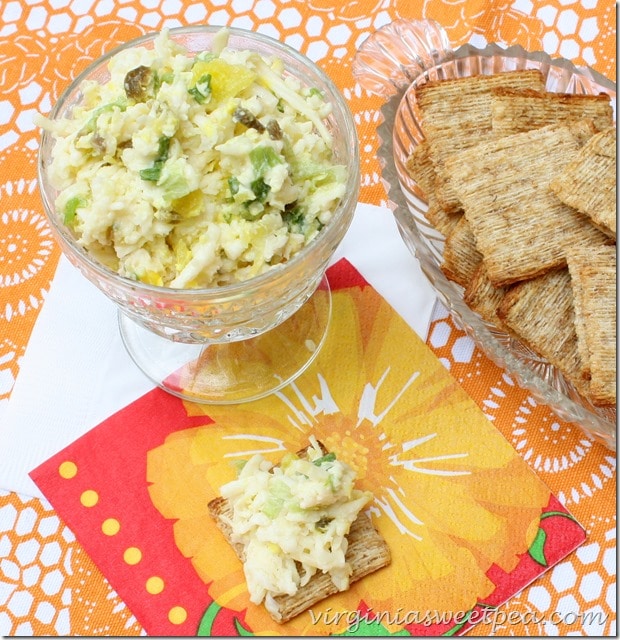 What to Serve with Cheese Slaw
It is suggested to serve cheese slaw with corn chip scoops but I've always served it with Triscuits.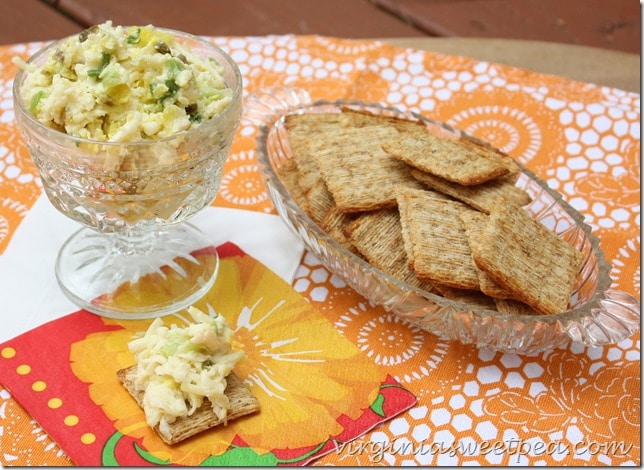 Cheese slaw is delicious served with any cracker and it's also great on baked potatoes.
Where I've Served Cheese Slaw
I've served cheese slaw at Supper Club, tennis socials, school functions, and lake parties where it is always a hit.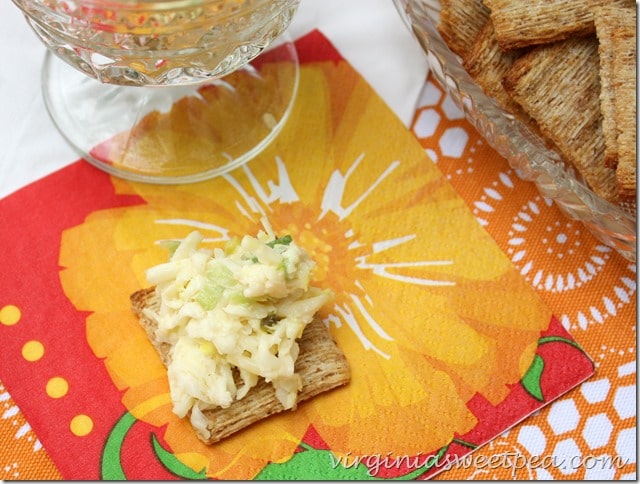 Here's the recipe that you can print out for your files:

Lib Wilhelm's Cheese Slaw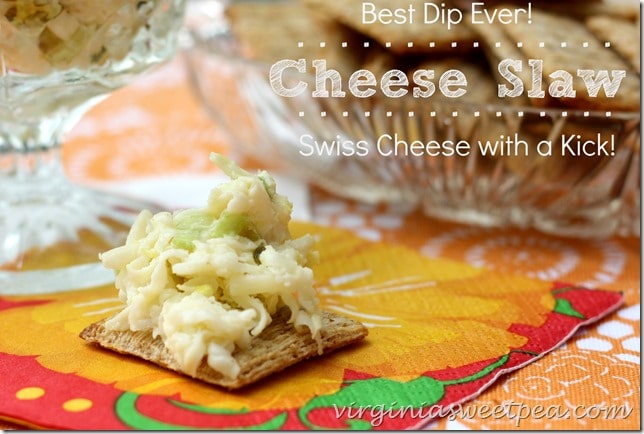 Ingredients
1 pound Swiss cheese, coarsely shredded (I use my food processor.)
1 bunch green onions with tops, chopped
1/2 cup chopped mild banana peppers
1/2 cup finely chopped jalapeno peppers (I use Mr. Olive brand found on the pickle isle.)
Mayonnaise (I use Miracle Whip.)
1 head cabbage
Instructions
Combine the cheese, green onions, banana peppers and jalapeno peppers in a bowl. Add enough mayo to bind and mix well. Store in the refrigerator for up to 1 week. Add additional mayo if needed at serving timer.
Hollow out the center of the cabbage and fold back the outer leaves. Spoon the cheese mixture into the center. Serve with corn chip scoops.



If this sounds like a recipe that you or a friend would enjoy, I hope you will pin it to a favorite board on Pinterest.