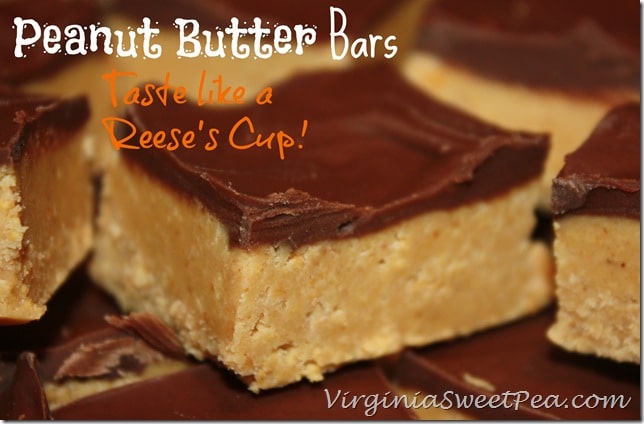 1 cup butter, melted
1 cup peanut butter
1 16 oz. package powdered sugar
1½ cups graham cracker crumbs
1 12 oz package chocolate chips
Melt butter. Add peanut buter. Gradually add powdered sugar and graham cracker crumbs.
Press into a 13x9x2" baking pan.
Melt chocolate chips over hot water and spread on top.
Chill 30 minutes and cut into squares. Return to refrigerator to harden.