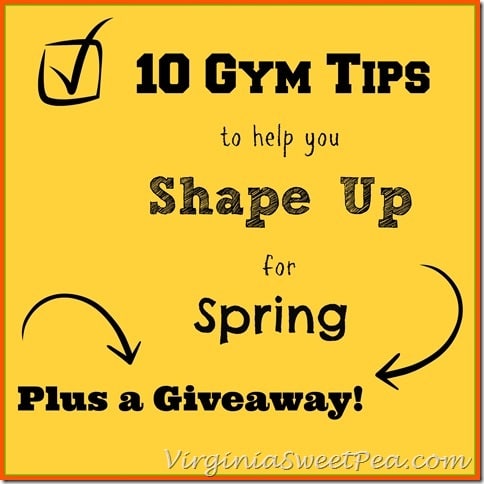 Is shaping up one of your spring goals? Gyms notice a rise in usage after Christmas and in March. If you are like me, you are hitting the gym this time of year in an effort to get in shape for spring.
I've been going to the gym for many years and find the following  gym tips to be helpful.
1.  Make a plan before you go to the gym.
Decide what you want to do and how long you want to do it.  For example:  Elliptical 20 minutes, weights 30 minutes, core 10 minutes.  If you know what you want to do, you will do it.
With no plan, time will be wasted deciding what to do.  You also may work out for a shorter time if you arrive at the gym with no plan.  A no plan gym visit might mean you hop on a cardio machine for 30 minutes and then think, "Now What?"  The "Now What?" may very well mean going home and doing nothing else.
Wouldn't you rather make a plan and get an hour's workout rather than have no plan and only work out for 30 minutes?
2.  Wear an attractive outfit.
If you feel good about what you are wearing, you are more likely to work out harder and longer.  Baggy t-shirts hide not a thing.  Instead, wear yoga pants and a cute fitted top.
3.  Pack your gym bag before work and keep it in your car.
If you have your bag ready, you are more likely to go to the gym after work instead of running errands or racing home to read blogs.
4.  Leave your cell phone in your car or in your gym locker.
I am amazed at the time I see people wasting at the gym texting.  If you stay for an hour but spend ten minutes texting, you only get a 50 minute workout.  Phone calls and texts will wait until your workout is complete.
5.  Time your workout.
If you've decided ahead of time that you are working out for an hour, make sure that you do.  I put my sports watch on "Chrono" set at 00:00 at the start of my workout.  I start timing when I start working out.  If someone talks to me and I can't work through the conversation, I push the "stop" button until the conversation is over.  I push "start" when I get back to work.  I'm timing working minutes.  Talking is not work and it doesn't count towards workout time.
6.  Find a class at your gym that you enjoy and get into the habit of attending.
I go to a 6 am cycle class on Tuesdays and Thursdays.  The same people are there week after week.  When a person misses a class, everyone wonders why they aren't there.  I'm in the habit of going, so I go whether I really want to go or not.  I'm never sorry once I'm there.
7.  Make friends at the gym.
I love talking to people while I do my workout.  I don't stop what I'm doing, I just talk.  I have made a ton of gym friends by being friendly.  Once you are used to your gym and you feel like you have friends there, you are more likely to want to go.
8.  Bring a water bottle.
Sip water as you work out.  It's easy to get dehydrated when you work up a sweat.
9.  Pack a healthy snack to eat on the way home.
I usually eat grapes on my way home from the gym.  They take the edge off of my hunger and prevent me from eating everything in site when I finally get home.
10.  Log your workouts.
Writing down what you do each day will keep you accountable.  I use a runner's log for miles ran but I also write down when I cycle, play tennis, or do a weight workout.
Now for the Giveaway!  One lucky winner will receive the products below.
Yoga Mat
A yoga mat of your own is much better than using one at the gym.  Yoga Direct has a wide variety from which to choose.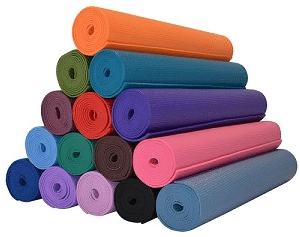 Vapur Foldable Water Bottle
Vapur Anti-Bottles are BPA-free and are constructed of three layers of ultra-durable plastic. The innermost layer is made from FDA-approved polyethylene, which is then bonded to two layers of nylon for strength and durability. Every Anti-Bottle is designed to withstand everyday use and regular cleaning.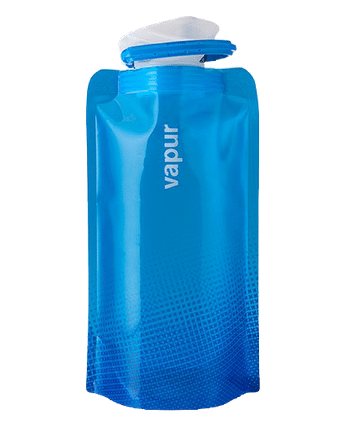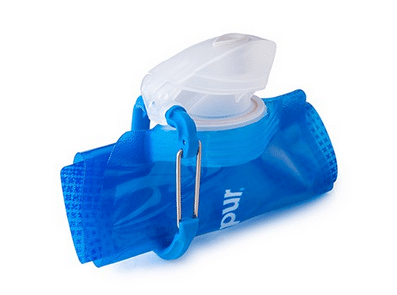 Personal Running Trainer App
The PRT app is designed by a personal trainer and runner to help beginning runners train for distance running with professional and motivational coaching instructions that voice over personalized music selections to tell users when to run, when to change the pace and when to rest. Users can also see how other runners are doing with the same training program. Runners and fitness experts designed the Personal Running Trainer App with true thought to the importance of runners' needs! Personal Running Trainer is now available in nine different languages, on MP3 players, Android devices, Google Play, Amazon MP3 and the Amazon App Store.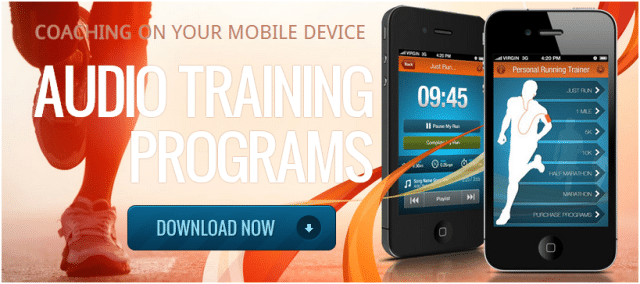 Sunscreen Chapstick
Ultra SPF 30  is a moisturizing lip balm that provides year-round protection from the sun's damaging UVA/UVB rays.  It seals in moisture for softer, healthier lips.

Nike Cloth Hair Ties
Nike Sport Hair Ties are made of stretch fabric that's built to last and keep hair out of your eyes during tough competition.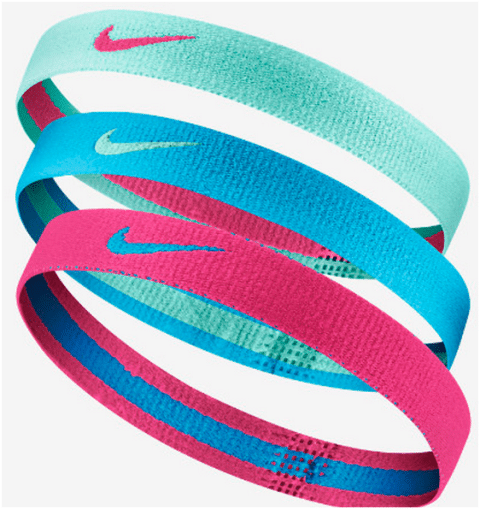 To enter, use the rafflecopter below.  Good luck!  I can't wait to see who the lucky winner will be!
Sharing With:  Little Miss Celebration, Denise Designed, Pink When