Butternut Squash Rice Pilaf
In fall we crave side dishes that are warm and hearty. Butternut Squash Rice Pilaf is a side dish that does not only taste great, it's also healthy.
This dish would be perfect to serve as a side dish for any fall meal including Thanksgiving.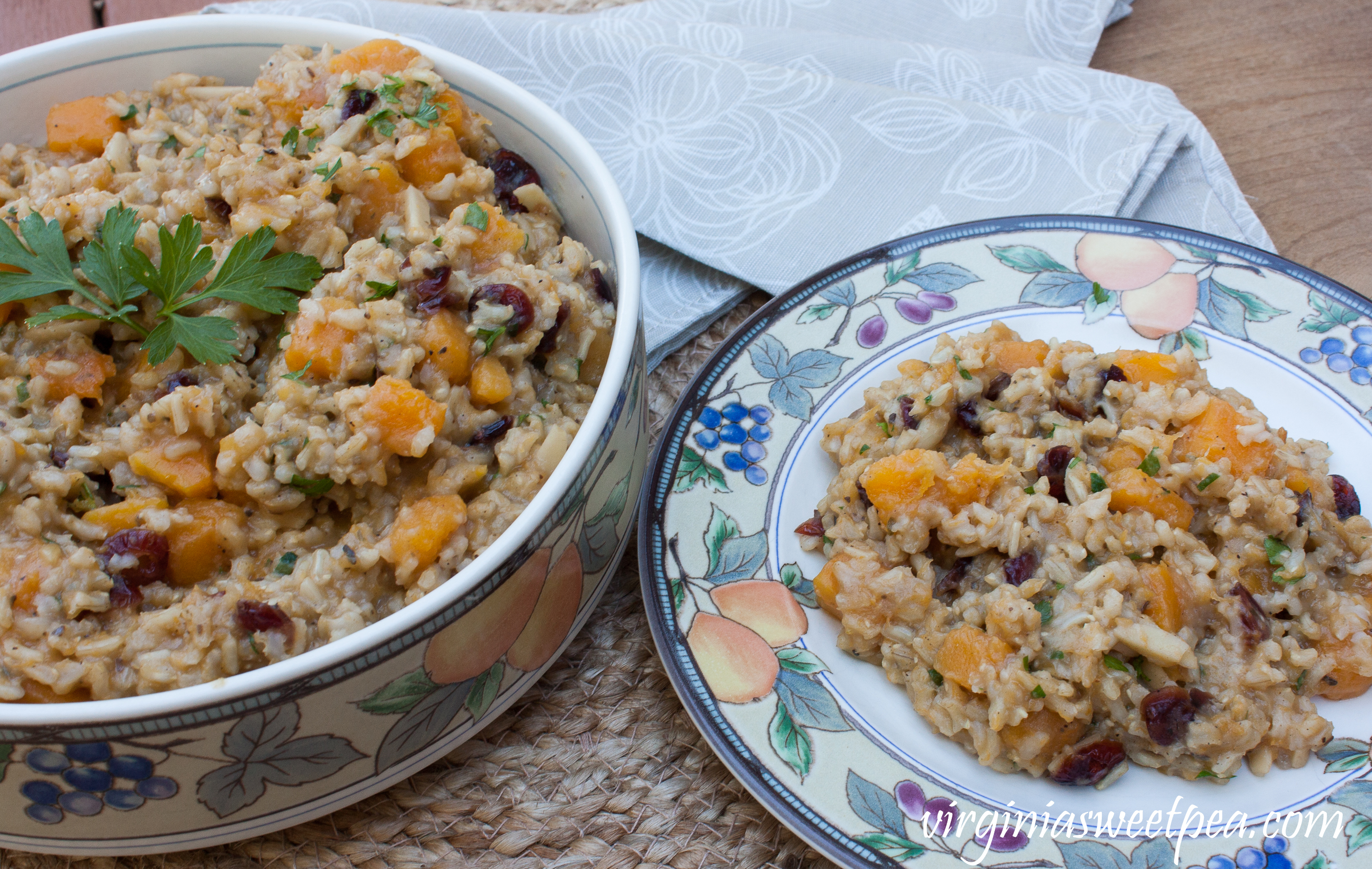 Butternut squash, almonds and dried cranberries mixed with brown rice cooked with garlic, onion, and spices make a flavorful combination.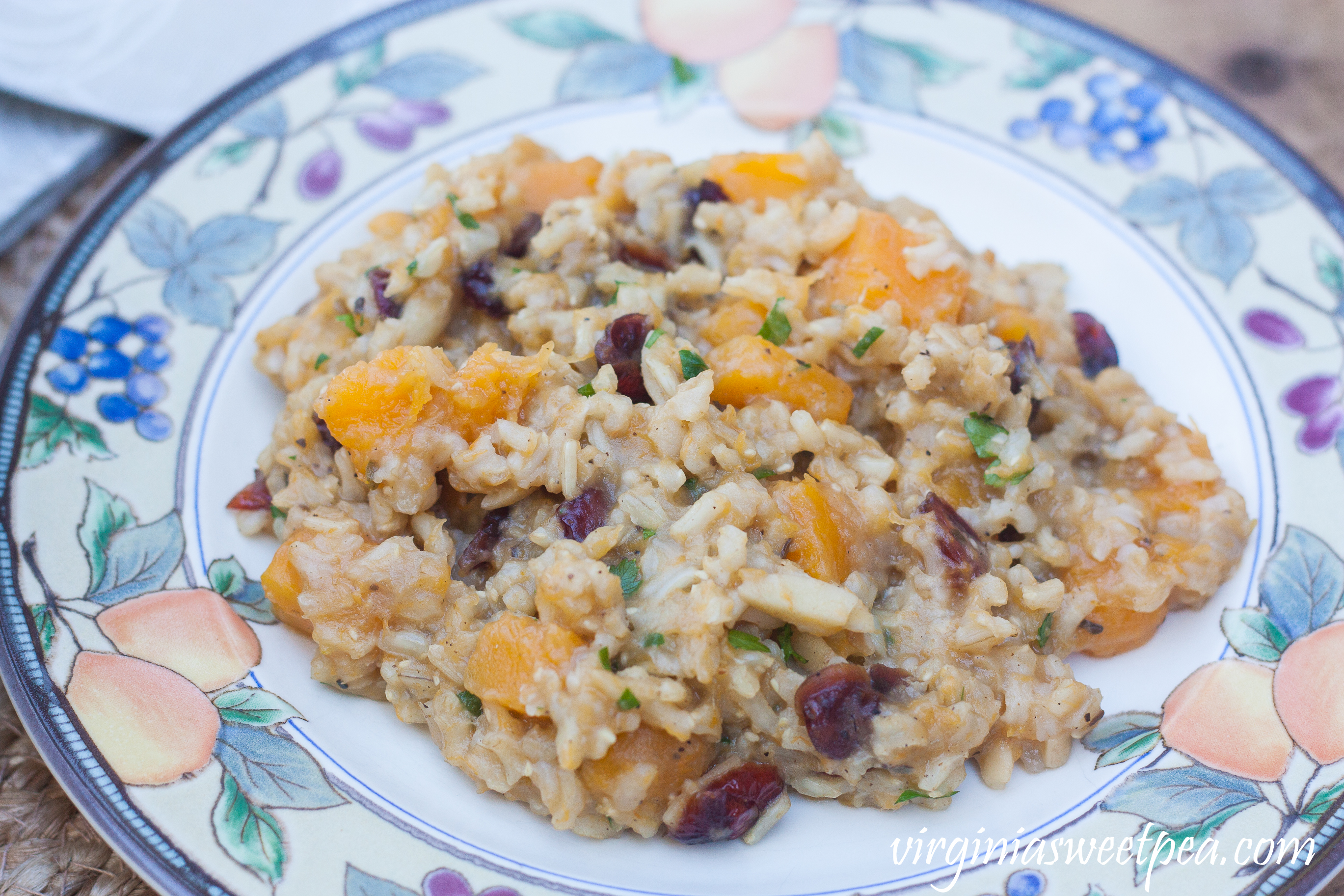 The brown rice is cooked in chicken broth but vegetable broth can be substituted to make this dish vegetarian.
If you don't like brown rice, white rice could be substituted.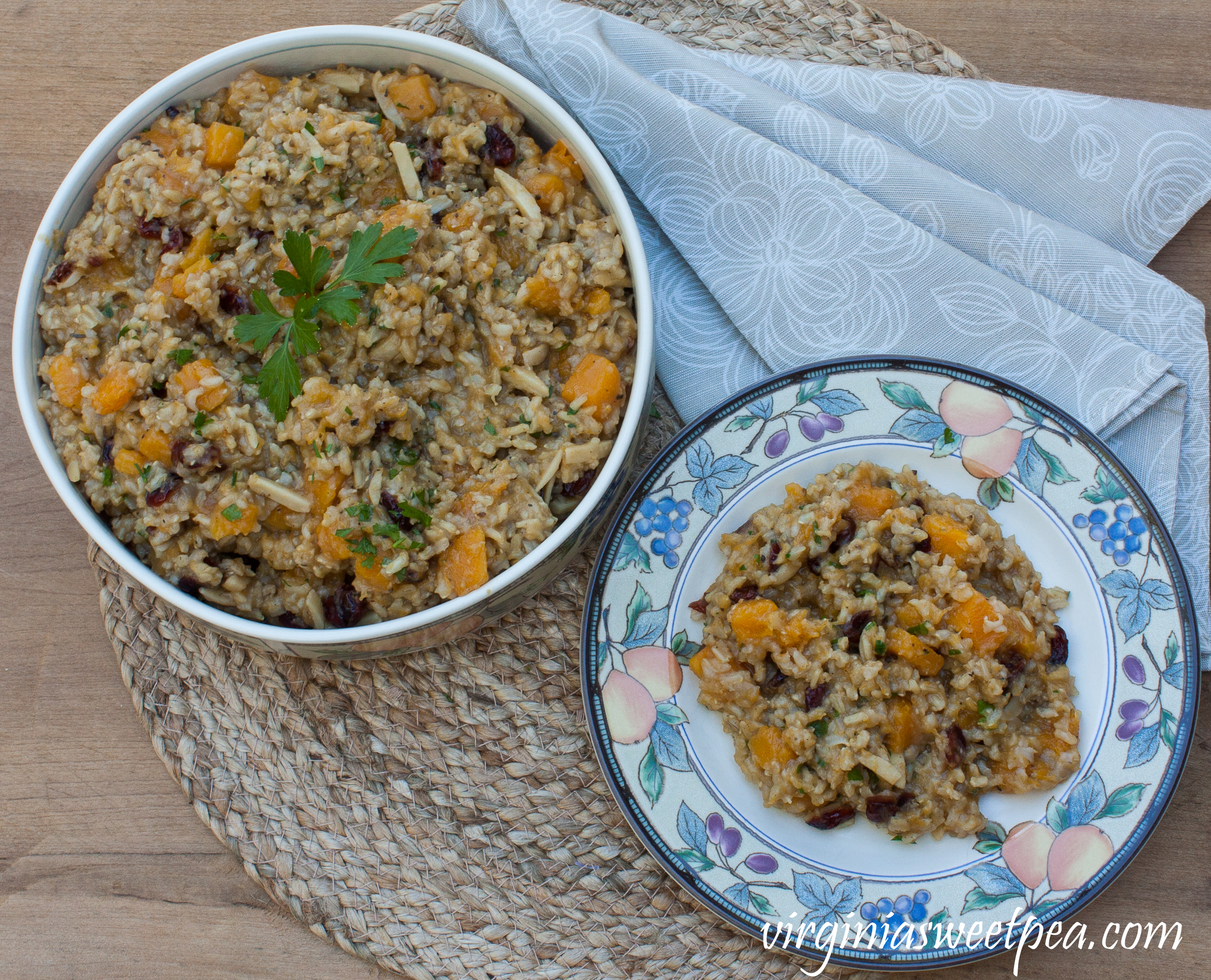 Yield: 6 servings
Butternut Squash Rice Pilaf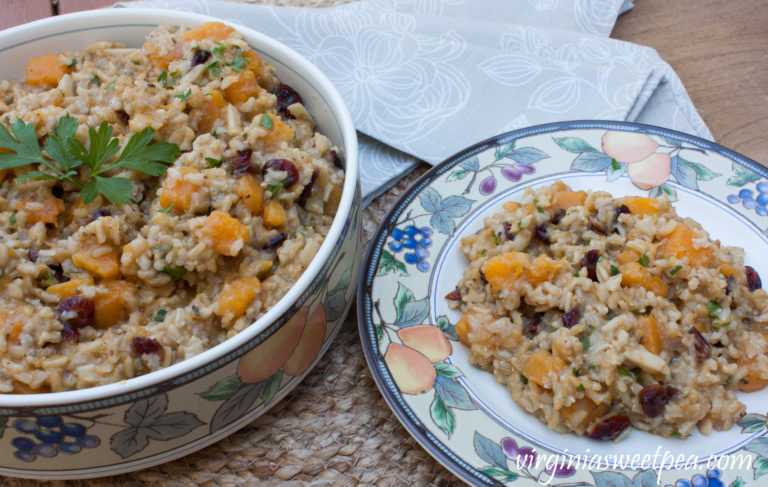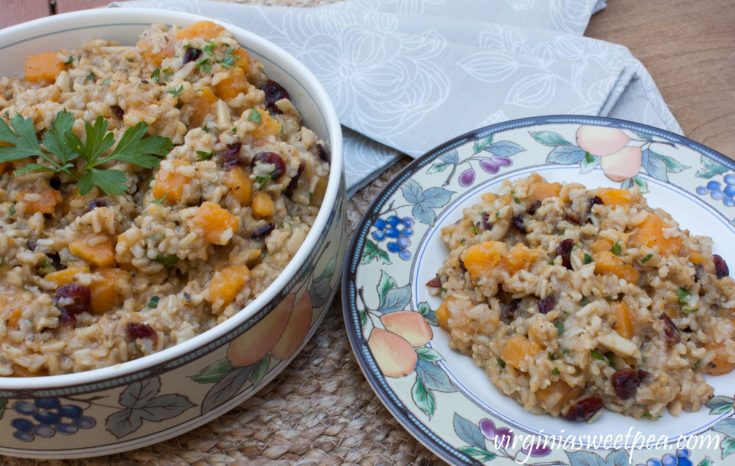 Butternut squash, almonds and dried cranberries mixed with brown rice cooked with garlic, onion, and spices makes a flavorful combination. This dish is a perfect side for a fall meal or for Thanksgiving.

Prep Time 15 minutes

Cook Time 52 minutes

Total Time 1 hour 7 minutes
Ingredients
2 tsp olive oil
1/2 cup diced onion
2 cloves minced garlic
1/4 cup slivered almonds
1 cup brown rice
1 tsp cumin
1 tsp dried oregano
2 cups chicken broth or vegetable broth
3 cups peeled and diced butternut squash
2 T chopped parsley
1/2 cup dried cranberries
salt and pepper to taste
Instructions
In medium saucepan, heat oil over medium high heat. Add onion and garlic and saute 2 minutes until soft. Add almonds and cook 1-2 minutes until golden brown. Add rice, cumin, and oregano and stir to coat.

Add broth and bring to a boil. Reduce heat to low and cook 30 minutes. Add squash. Continue cooking for 15 - 20 minutes or until rice is completely cooked and squash is tender. Remove from heat and stir in parsley and cranberries. Season with salt and pepper to taste.



I made a double recipe of this dish and it made so much that it wouldn't all fit into the serving bowl.
We don't mind leftovers, so when I cook, I like to make a lot at one time.
Doubling the recipe did mean that the rice and squash both took longer to cook than the recipe below states. If you double the recipe, you may also find that you need an extra cup of chicken broth.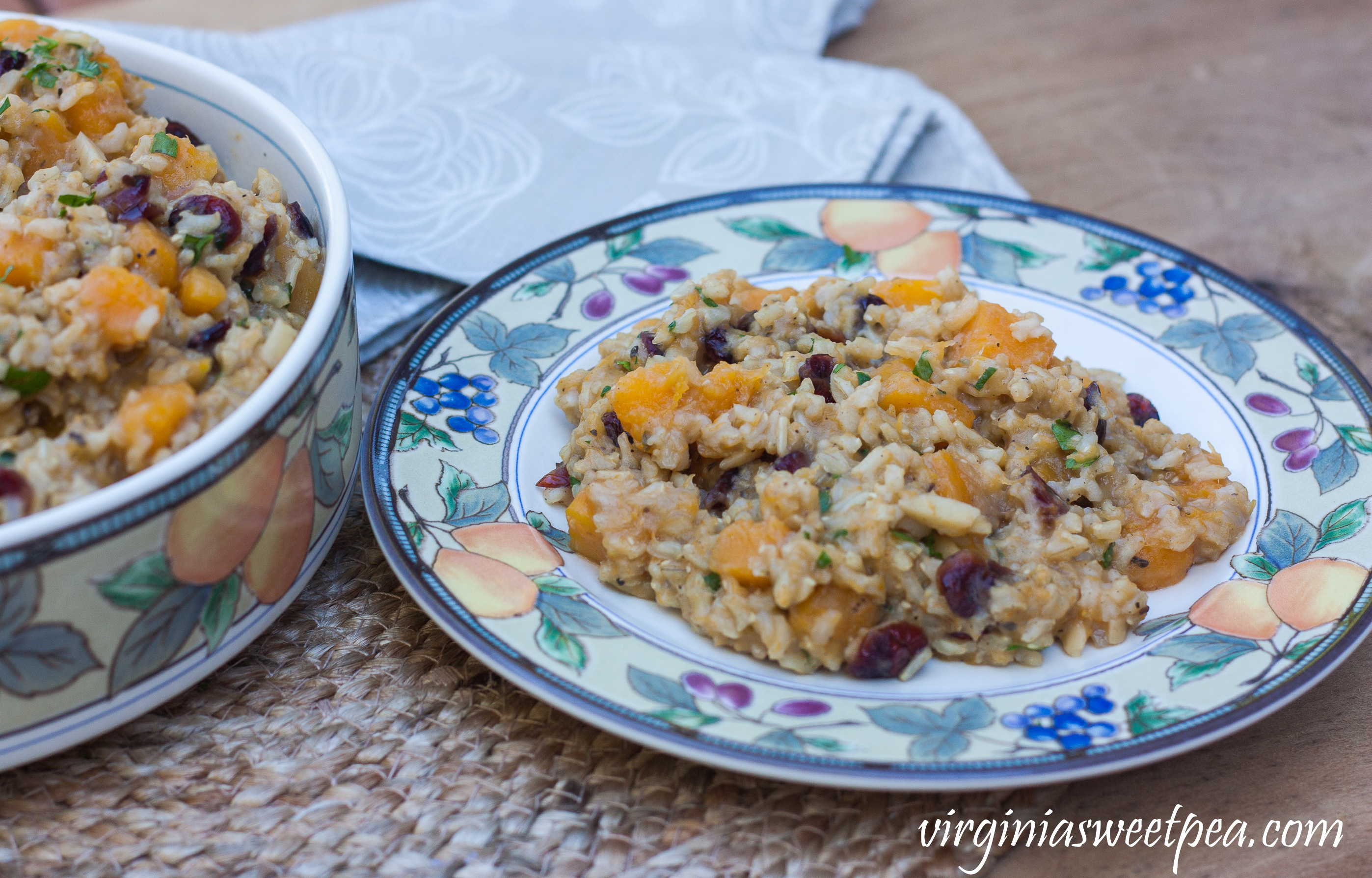 The first time I had this dish was when my mom served it on Thanksgiving in 2005. It's different from traditional Thanksgiving sides and it looks great a serving dish with orange chunks of butternut squash, burgundy dried cranberries, and a hint of green from the chopped parsley.
If you are looking for a healthy side dish to serve this fall or for Thanksgiving, give Butternut Squash Rice Pilaf a try.
Pin it!