This post and photos may contain Amazon or other affiliate links. As an Amazon Associate I earn from qualifying purchases. If you purchase something through any link, I may receive a small commission at no extra charge to you. All opinions are my own.
In the winter I love to use my crock-pot for evening meals. I've made crock-pot beef stew weekly since the first of the year. We love this and it's not at all difficult to make.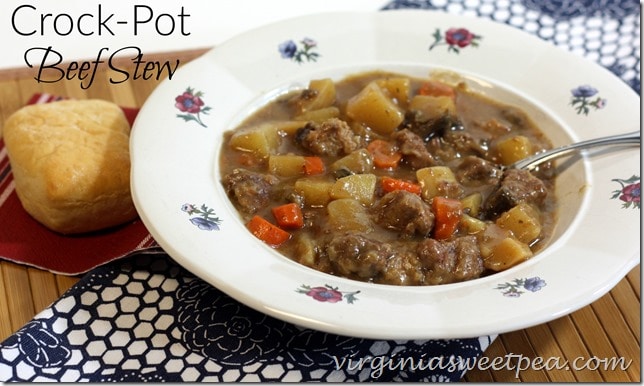 I'm lucky to have a source for local farm-raised beef. My friend at school farms and I buy a quarter of beef from him every winter. It is so convenient to have a freezer full of beef and to never have to buy it at the grocery store.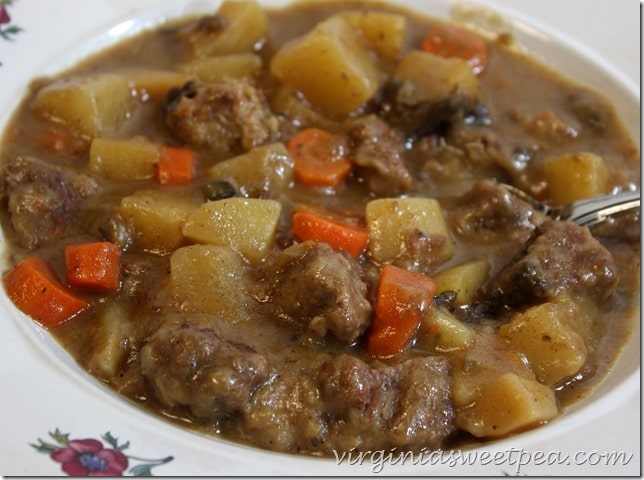 I keep my beef stew simple using cubes of top round roast, potatoes, and carrots. The other ingredients are beef broth, cream of mushroom soup, salt, pepper, and flour.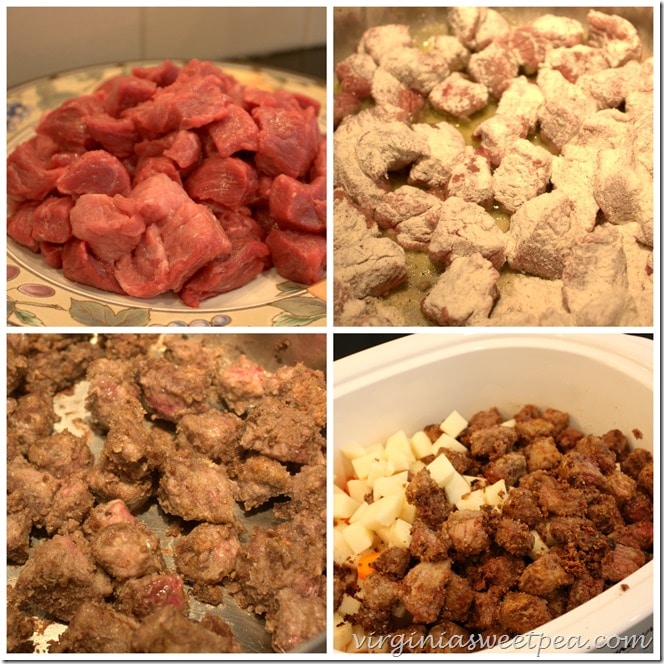 The key to making crock-pot beef stew extra tasty is to brown the meat in flour seasoned with salt and pepper before putting it into the crock-pot. I start by cutting one roast into cubes. I use whatever one I grab from the freezer. This one is a top round roast but I've also used a bottom round roast, a chuck roast, and an arm roast.
After I've cubed the meat, I toss half of the cubes into a large plastic bag to which I've added a cup of flour, 2 tsp. of salt, and a tsp of pepper. The cubes are browned in 3 T. of hot olive oil. After they are brown, I add them to the crock-pot. While the meat is browning, I peel and chop the carrots and potatoes.
Repeat the process with the second half of the beef cubes. By the time the second half of the beef cubes are brown, I've finished chopping the vegetables. Don't forget to scrape every browned morsel from the pan. They add great flavor to the stew.
Top the stew with 4 cups of beef broth and a can of cream of mushroom soup and cook on low until it's done. 6 hours is perfect but mine usually has to cook up to 10 hours until I'm home from work.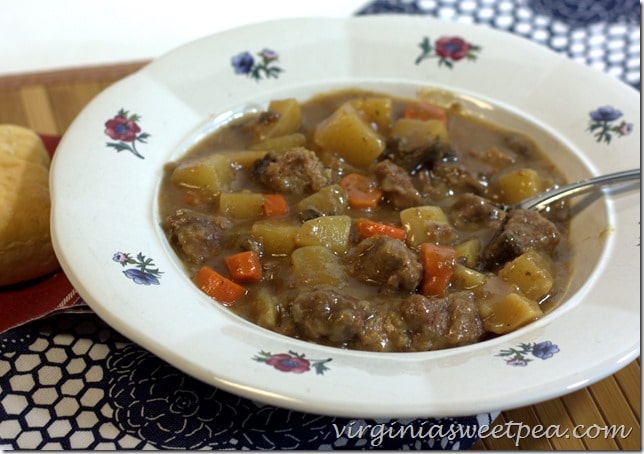 This would be great served with a salad but at my house we usually just enjoy the stew.
Crock-Pot Beef Stew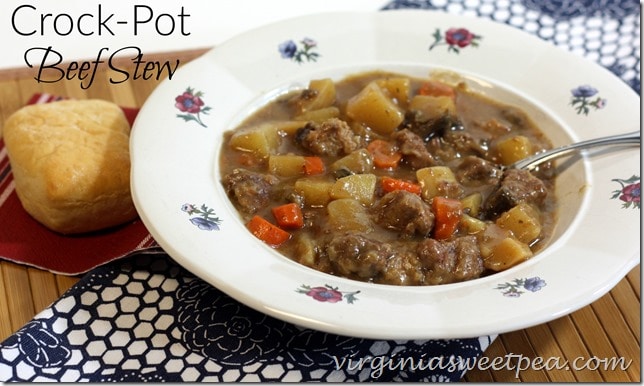 This stew can be prepped the night before and turned on in the morning. It's wonderful to come home to a meal ready to eat.
Ingredients
Top Round Roast (or Chuck Roast)
5 medium potatoes
4 carrots
4 cups beef broth
1 can cream of mushroom soup
salt
pepper
1 cup flour
EVOO
Instructions
Cut beef into bite sized cubes. Toss in a plastic bag containing flour, 2 tsp. salt, and 1 tsp. pepper. Brown half of the cubes in 3 T. of EVOO. After the beef is brown, add to crock-pot, being sure to scrape the browned bits from the bottom of the pan. Heat 3 more T. of EVOO and brown the rest of the beef.
While the beef cooks, cut the carrots and potatoes into slices or cubes and add to the crock-pot. Season with 1 tsp. salt and 1/2 tsp. of pepper.
Top the beef and vegetables with one carton of beef broth and one can of cream of mushroom soup.
Cook on low up to 10 hours. (It should be done in 6 hours on low.)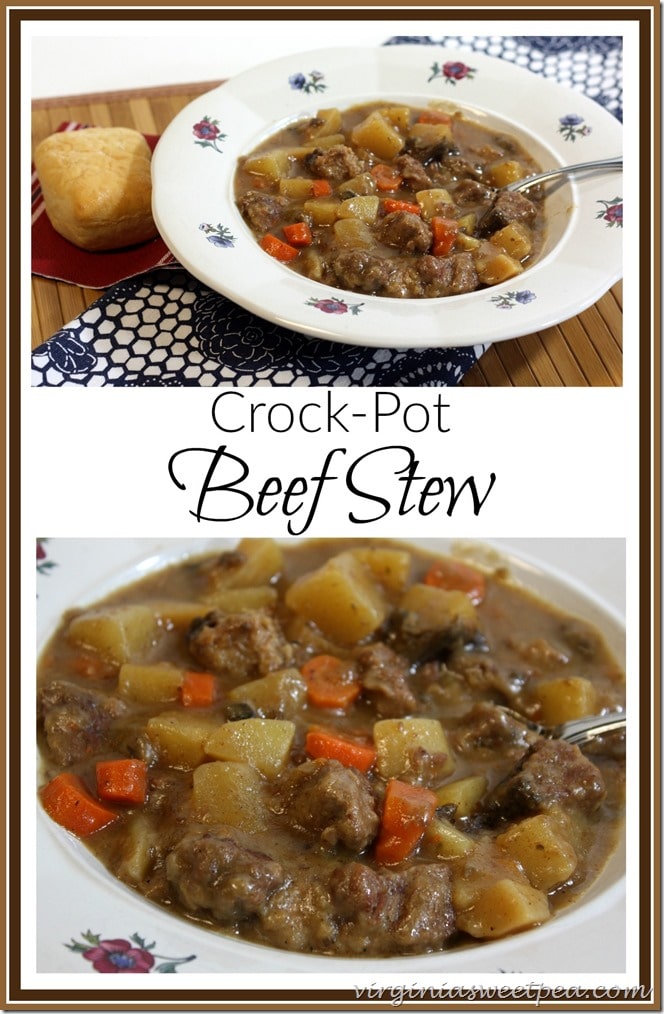 Are you in soup and stew mode for meals this winter like I am? I can't seem to get enough of this type meal when the weather is cold.