Crock-Pot Chili with Chicken and Hominy
Who doesn't love a crock-pot meal? It's so nice to set up the crock-pot in the morning, forget about it, and then enjoy a great dinner in the evening.
I'm always looking for a new recipe to try and we really enjoyed Crock-Pot Chili with Chicken and Hominy.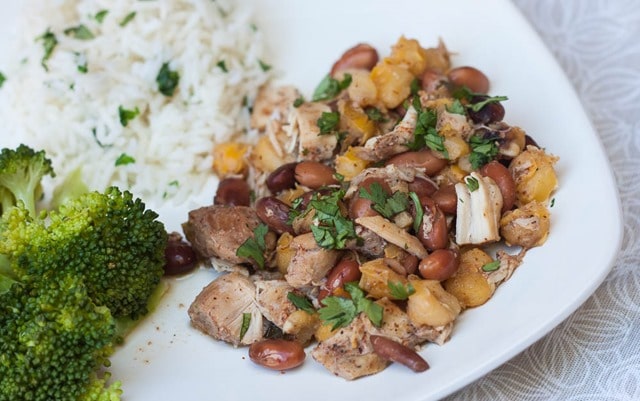 A jalapeno, chili powder, and a dash of hot sauce give this dish a touch of heat that isn't at all overpowering. A sprinkle of fresh cilantro adds flavor.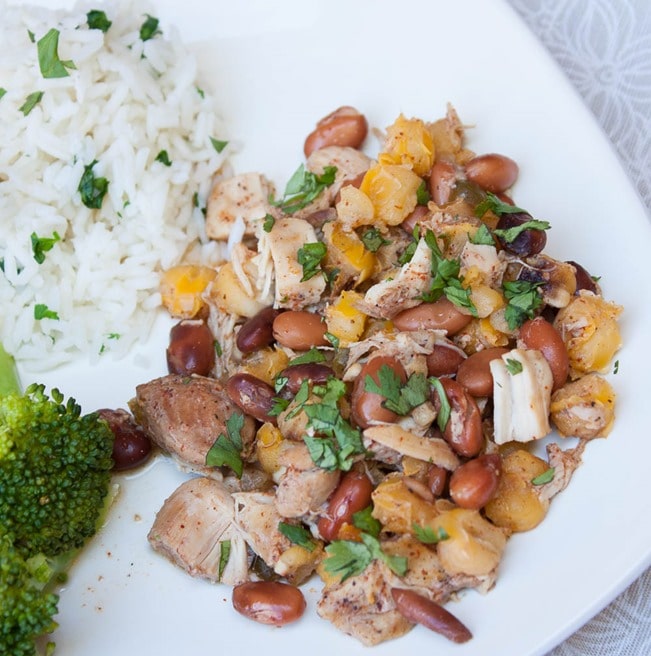 I served this with steamed broccoli and rice. I cooked the rice with a little salt and stirred in 2 T of chopped fresh cilantro after the rice cooked. This was a delicious and healthy meal.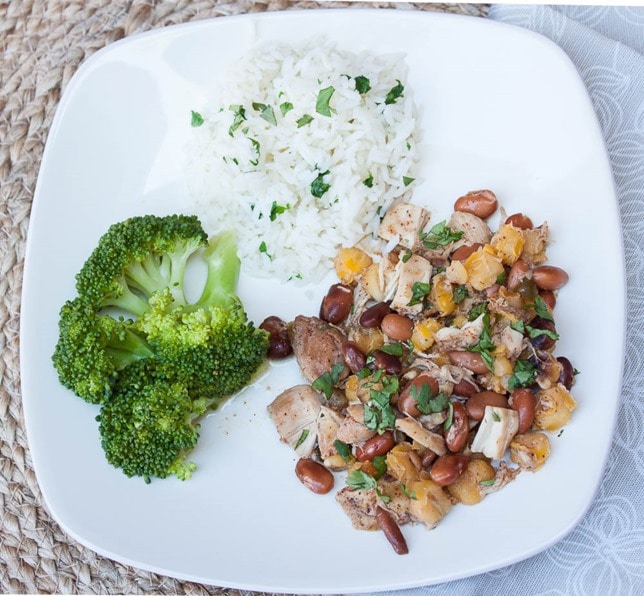 Crock-Pot Chili with Chicken and Hominy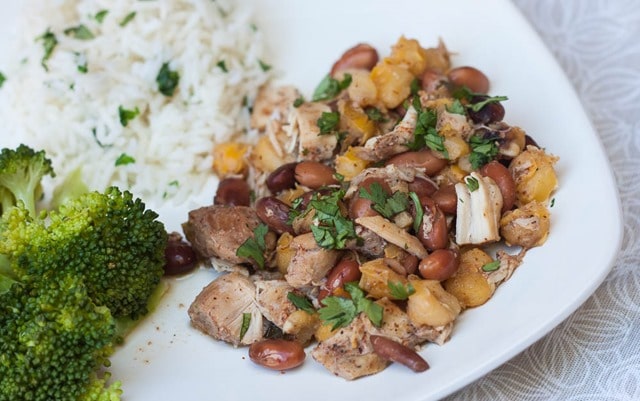 Ingredients
2 lb skinless, boneless chicken thighs cut into 1-inch pieces
1 jalapeno pepper, seeded and finely chopped
2 cloves of garlic, peeled and minced
2 (15 oz) cans yellow hominy, drained and rinsed
1 (15 oz) can pinto beans, drained and rinsed
2 cups chicken stock or broth
2 tsp chili powder
3/4 tsp seasoned salt
1/2 tsp black pepper
1/2 tsp ground cumin
1/2 tsp hot sauce
Chopped fresh cilantro for garnish
Instructions
Combine all ingredients except cilantro in a crock-pot or slow cooker.
Cover and cook on low for 7 hours.
Serve warm with a garnish of cilantro.



Be sure to pin this recipe to Pinterest so that you don't forget it!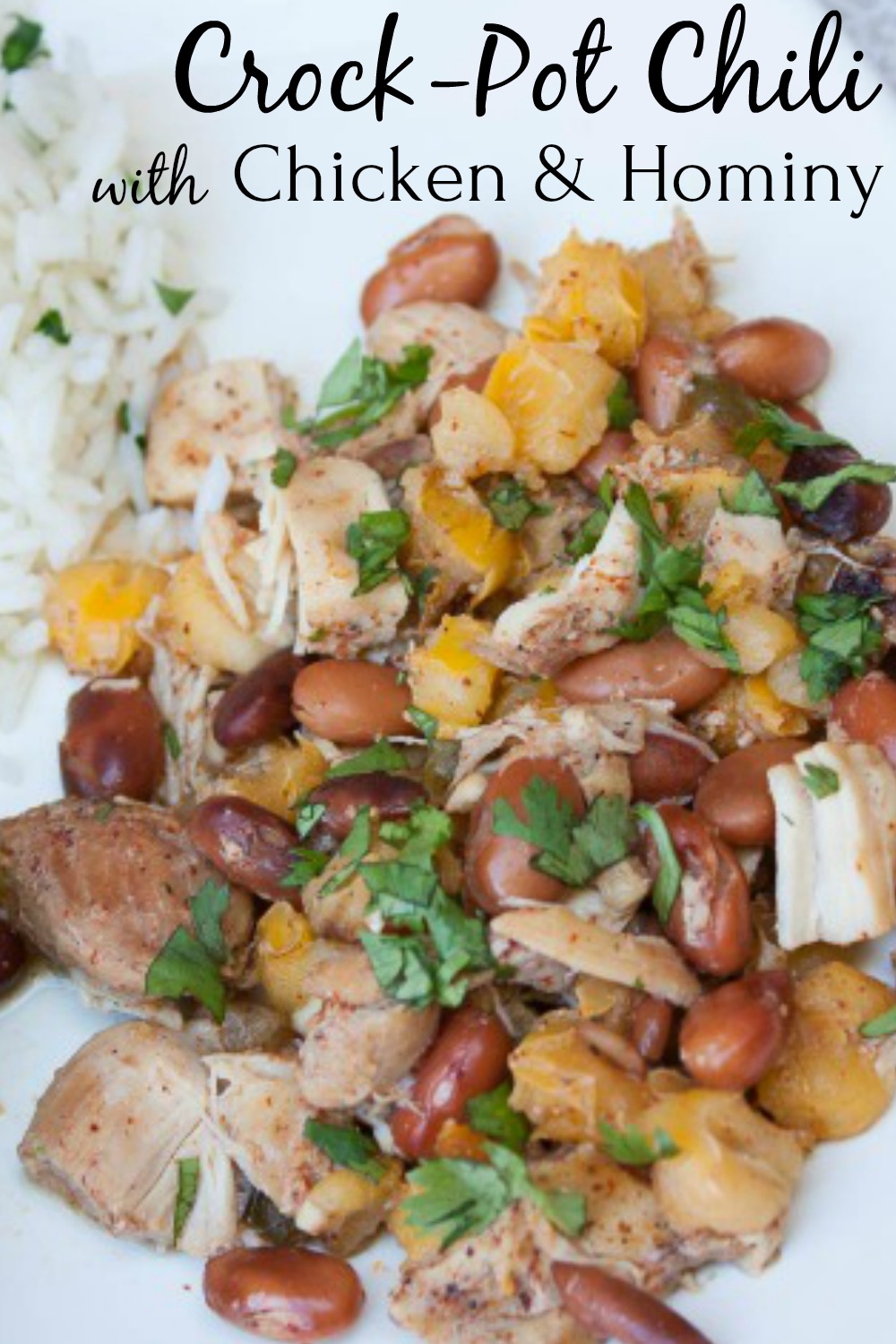 Many thanks to my friend, Suzanne, who passed this recipe along to me. If you like history, check out Suzanne's blog, Appetite 4 History.