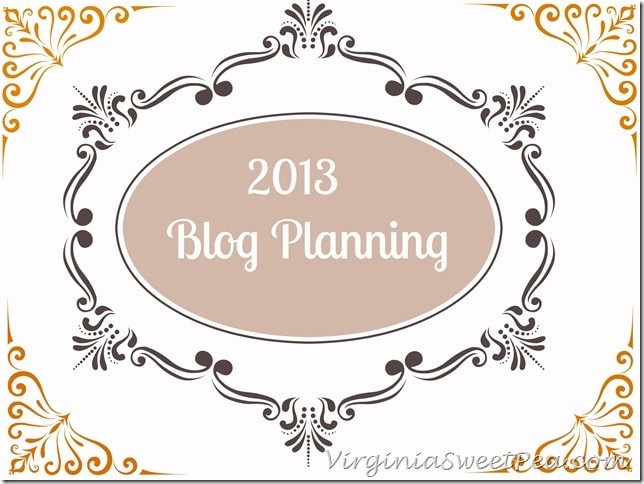 I'll have to admit that it's sometimes a struggle to keep up with making lesson plans for five classes a day at school, commitments after school, and my blog. I absolutely adore blogging and in the past have kept my blog plans and ideas in my head. In an effort to be more organized in 2013, I'm going to try using a blog planner.
An Internet, Pinterest, or Etsy search for blog planners will yield all sorts of choices. I used a blog planner designed by Becky of Infarrantly Creative. Becky provides calendar pages and week pages with a cute background and also a plain version that can be printed from her blog. She also has a video that you can watch that explains how she organized her blog planner.
I made my planner a bit more simple than Becky's. I copied 12 calendar pages and 26 front and back blog week pages. I stacked them in this order: one calendar page and two front/back blog week pages. I had Staples bind the pages together.
The clear cover had to be moved to the side for a picture of my planner. January is still pretty empty! I've filled in a few due dates and one post that I've already published.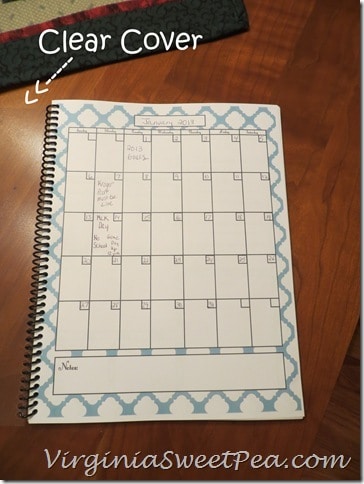 After the calendar page is my plan for the week. Becky plans three posts per week and that's usually all that I can squeeze in if I'm working. I really like the "To Do" and "Ideas" section. I've never kept track of my statistics, but I may start now that I have a place to record them. Becky's idea of choosing a blogger each week to encourage is an idea that I like.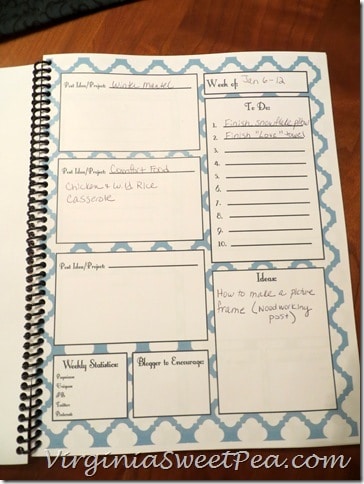 Flipping the page shows the next two weeks of January.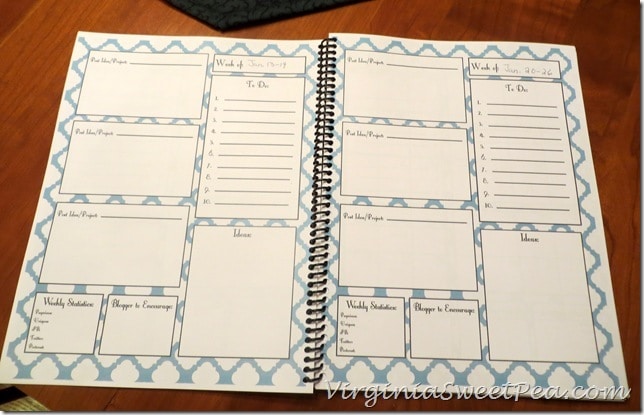 Another flip shows the last week of January and the calendar for February.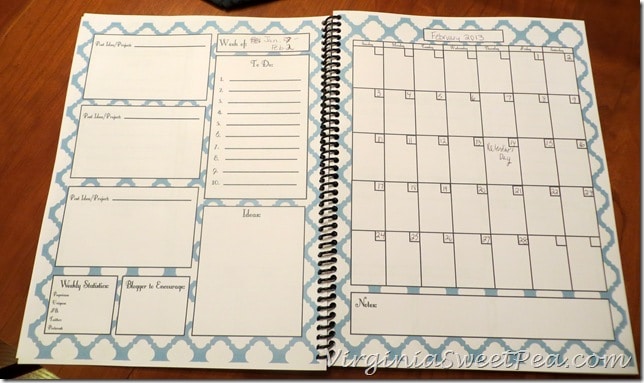 Thanks to Becky for sharing her planner pages. I think I'm really going to enjoy using this organizer.
Do you have a blog planner? If you do, I'd love to hear any tips that you've found useful.
Sharing With:
Weekend Bloggy Reading at Serenity Now
Happy Hour at Design, Dining, and Diapers
Keep Calm and Link Up at Chase the Star