Free Printable 2021 Calendar
Get organized for 2021 with a free printable 2021 calendar. This free printable isn't just a calendar, it's a planner with many helpful pages.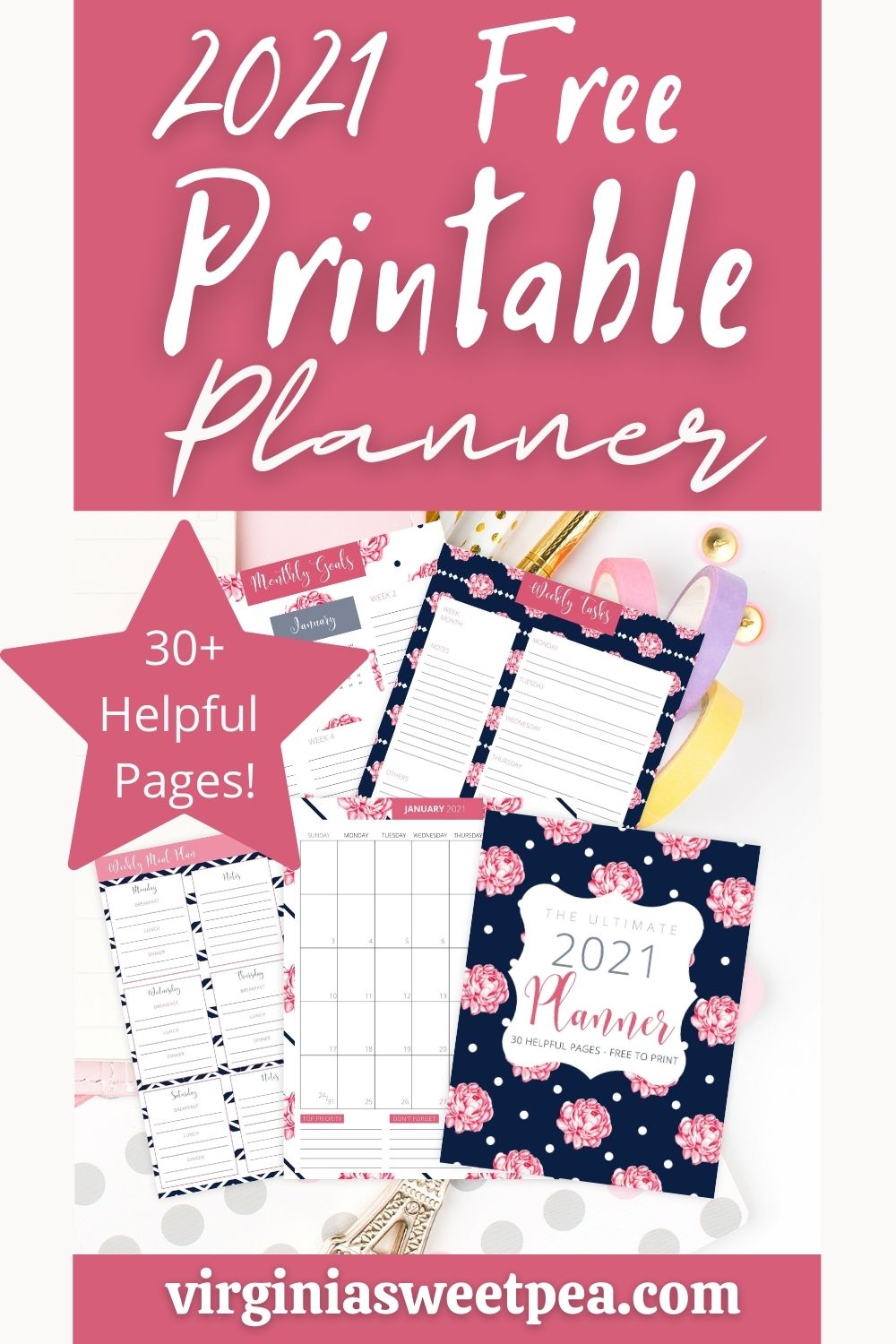 Free Printable 2021 Calendar and Planner
This helpful planner includes monthly calendar pages and so much more! You can print all of the 30+ pages or print just the pages that work with your lifestyle.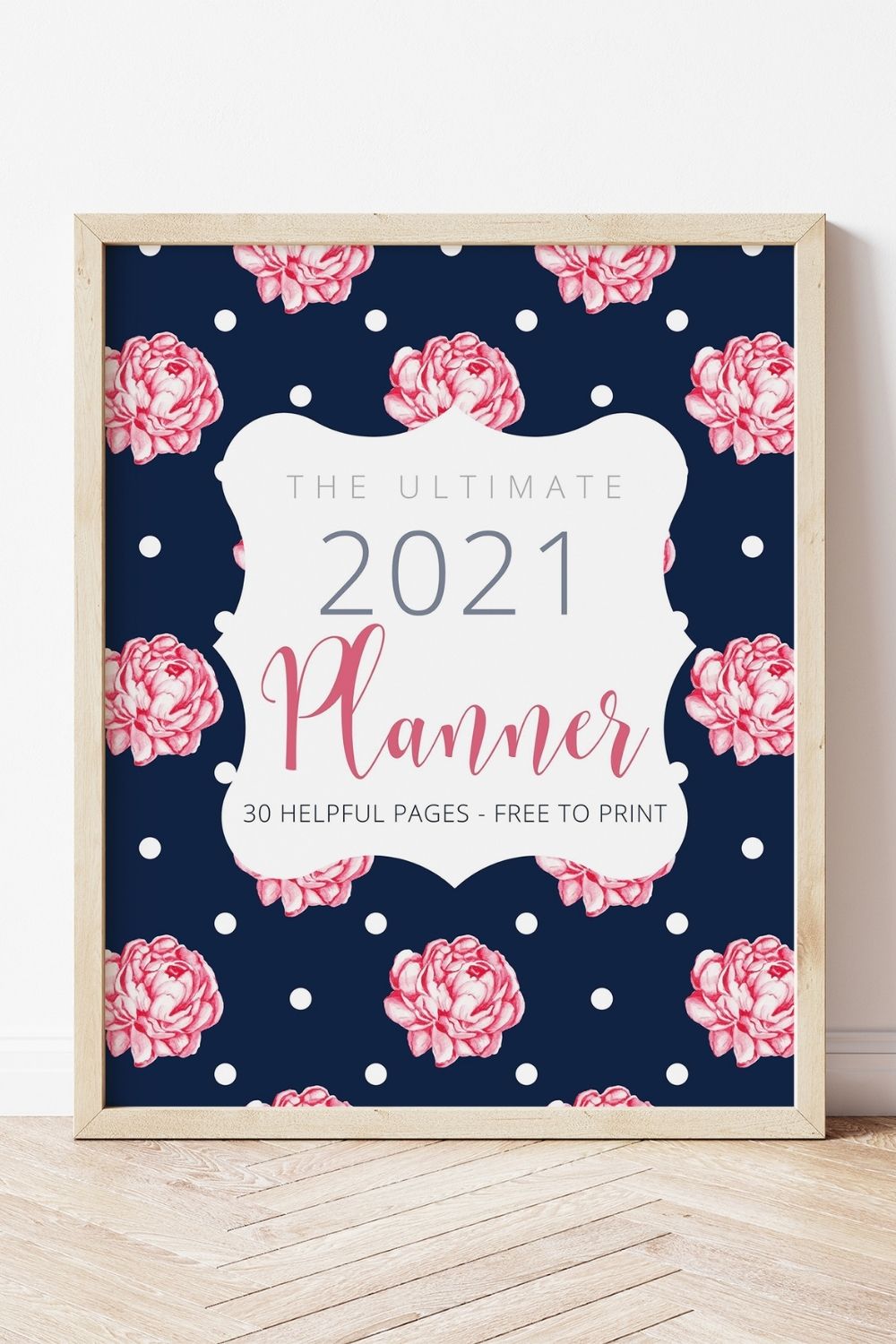 2021 Yearly Calendar
I find myself frequently needing to know what day of the week a particular date falls on. This page is going to let me quickly check as I'm working.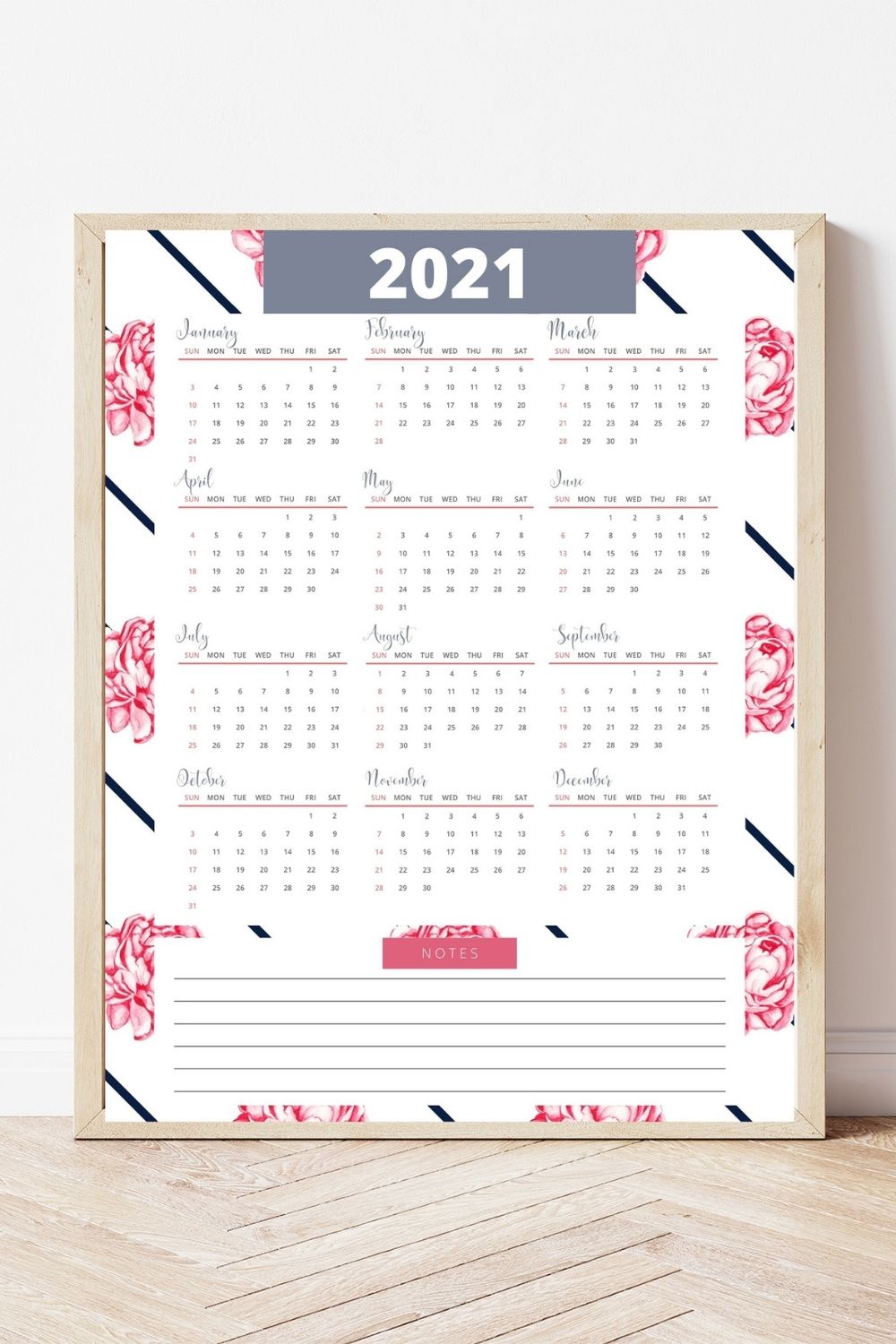 Monthly Calendar Pages
There are calendar pages for each month of the year. I will print one copy of these for my personal appointments and another set for my blog.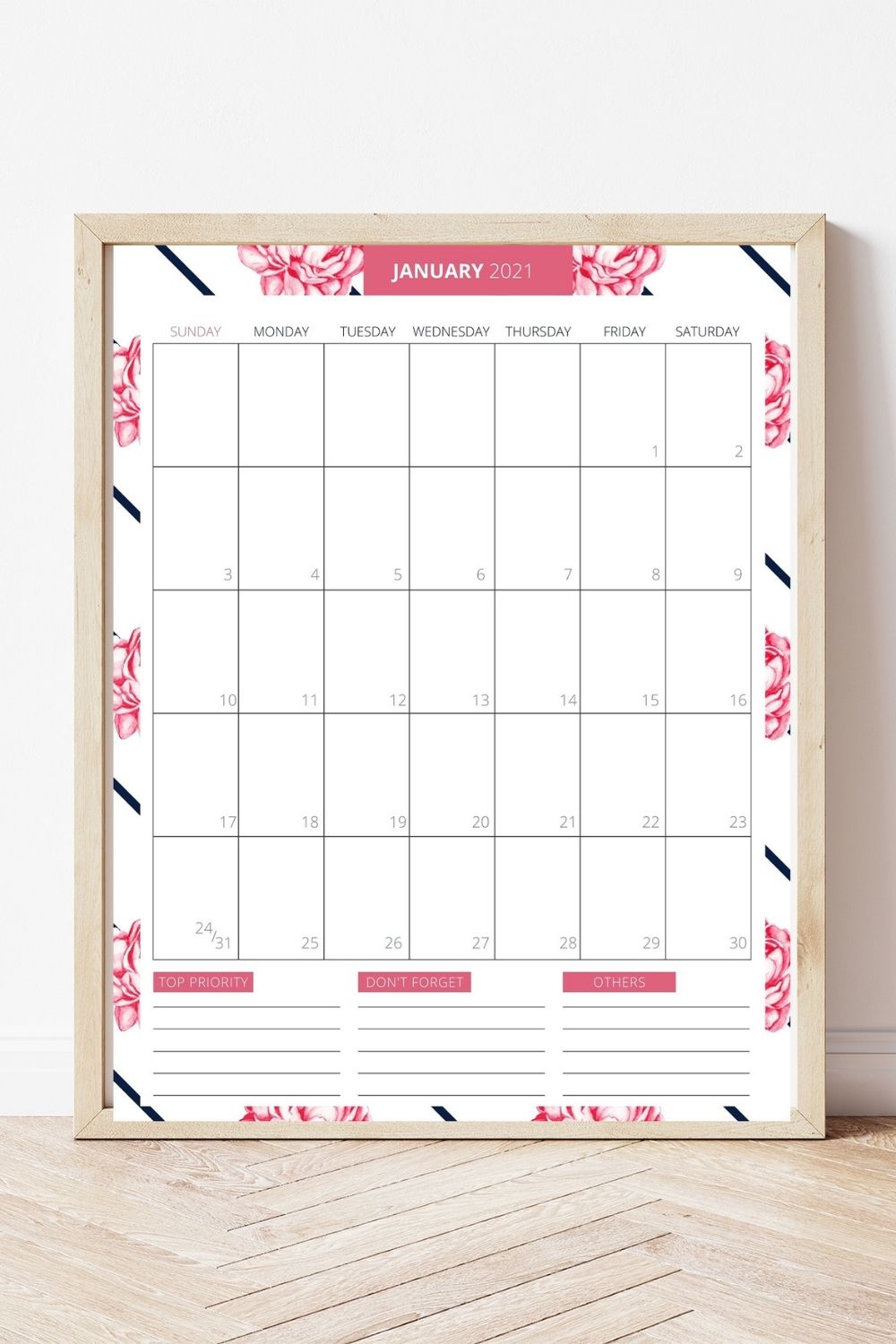 Monthly Goals
Get more accomplished each month by setting monthly goals. I love crossing things off of a list as I complete them and I find a list to be extremely motivating.
Along with weekly exercise goals, my January goals will include weekly tasks to get my out of control basement more organized.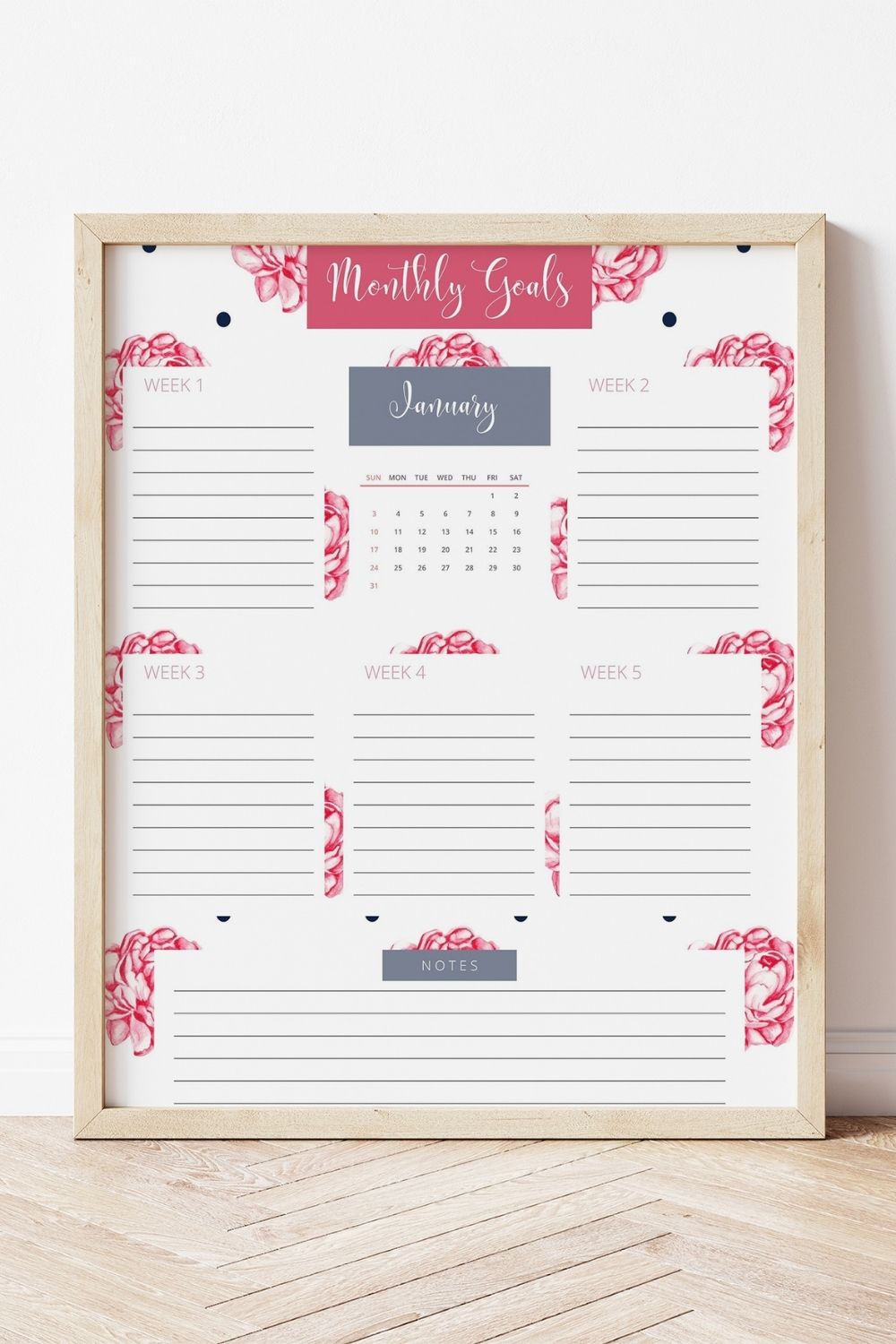 Daily Planner
Use this daily planner to organize your day. If you are trying to lose a few holiday pounds, planning your meals at the beginning of each day can help you stay on track with eating nutrient dense foods that are good for you.
Self care is so important! Schedule exercise, meditation, quiet time reading, a massage or a facial.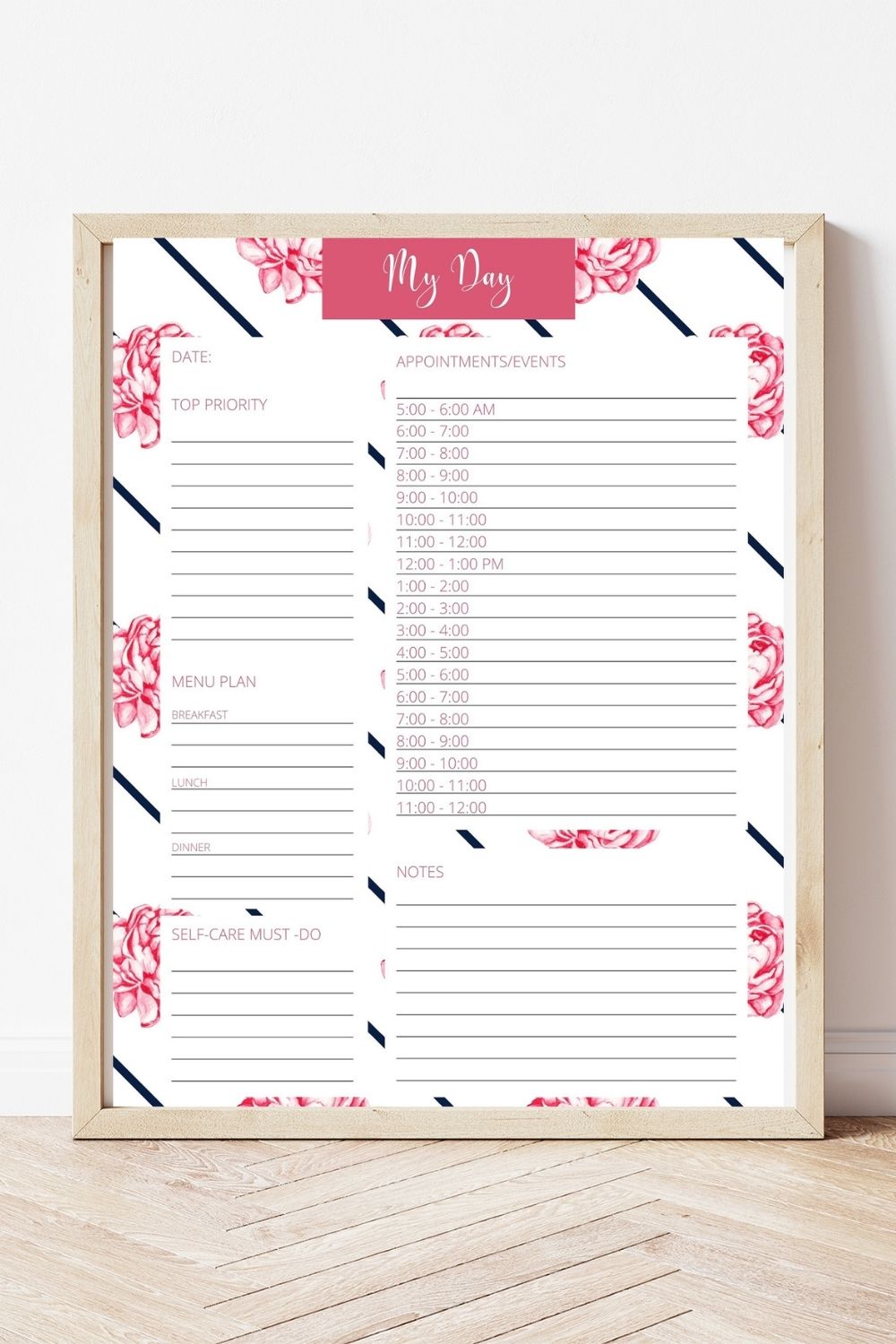 Weekly Tasks
Use this page to plan out tasks that you want to accomplish each week.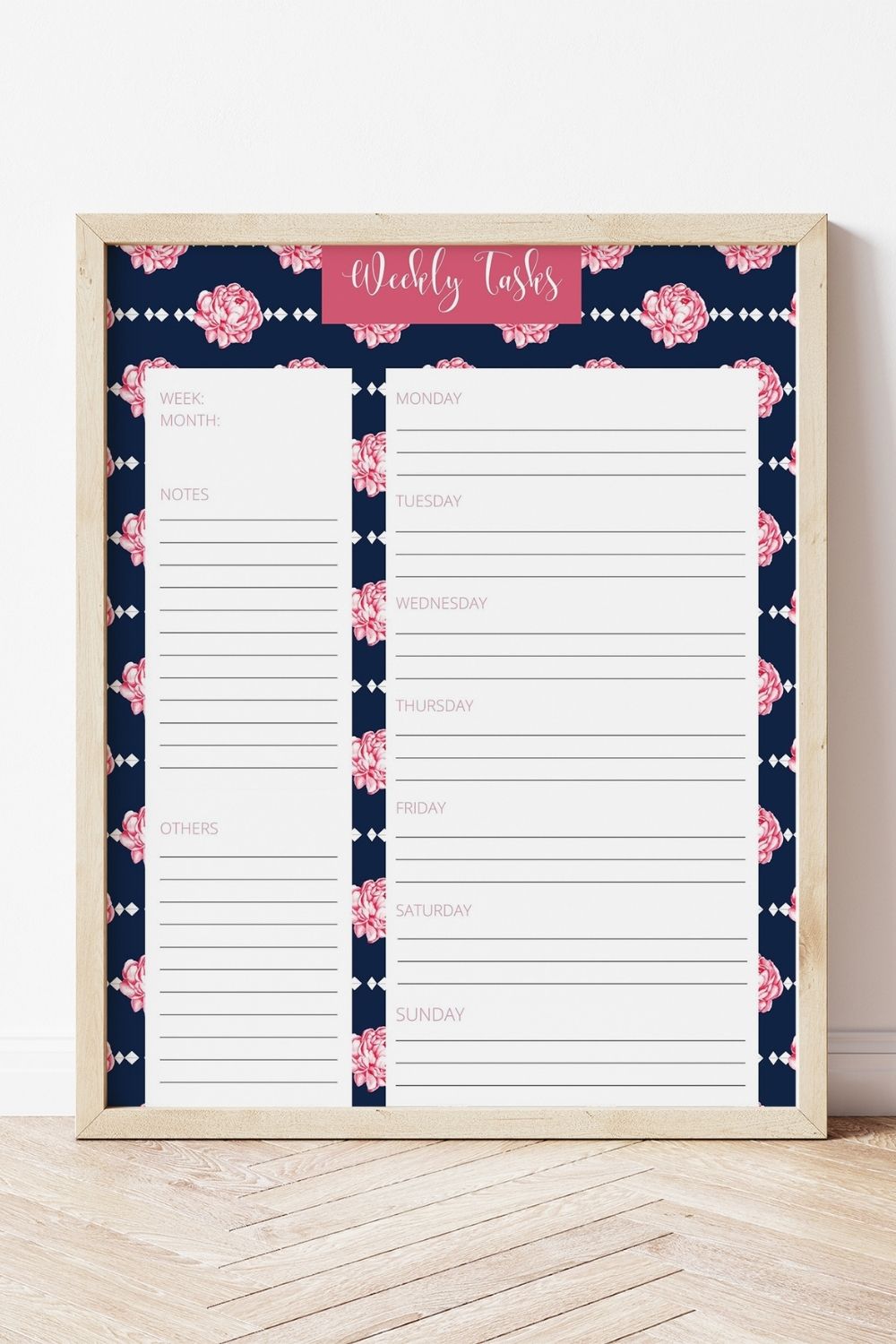 Weekly Meal Plan
I am super excited about this page! Meal planning can save you so much money and it doesn't take a long time to do once you get in the habit.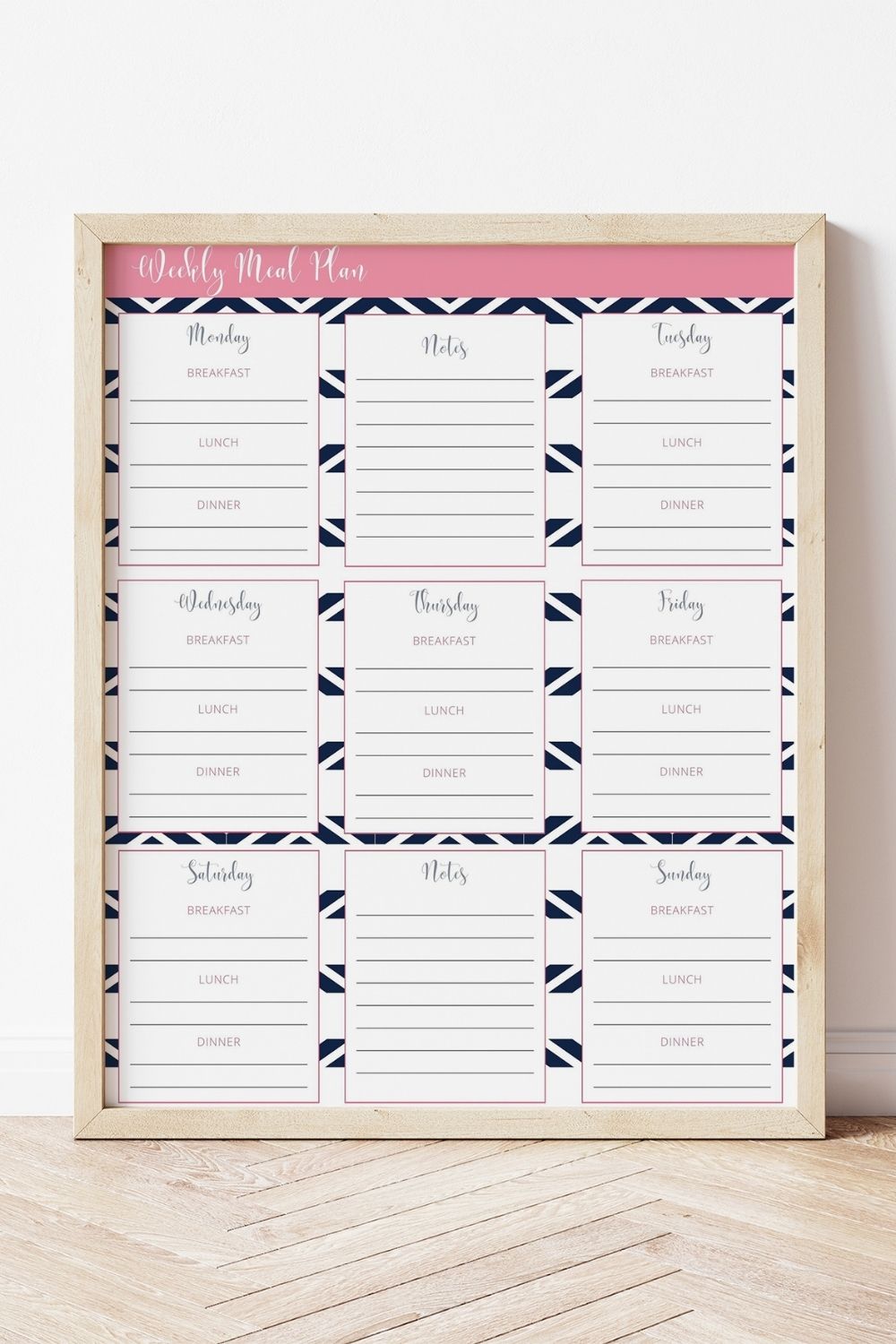 Grocery List
To go along with the meal planning page, there is a grocery list. I can't wait to start using this!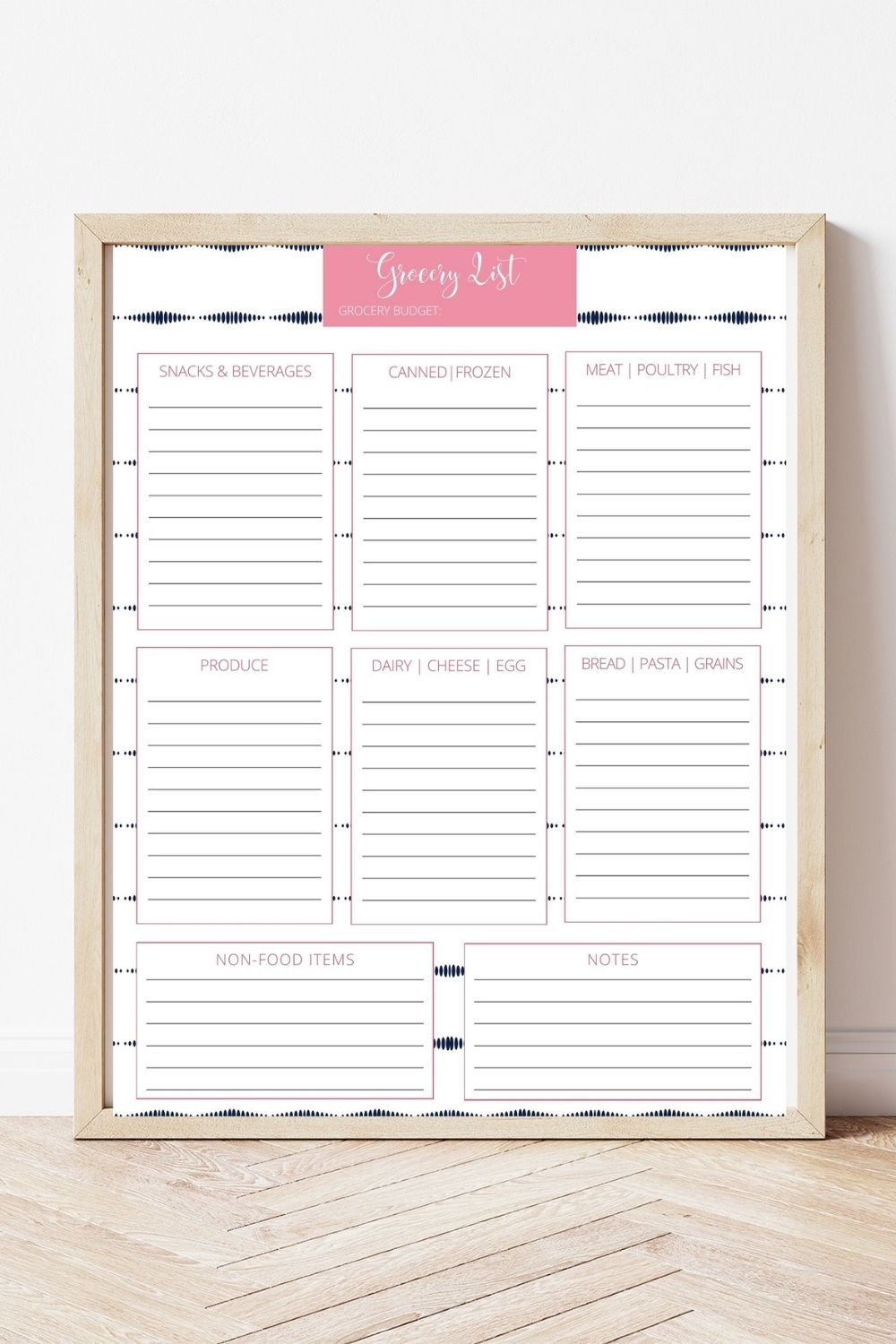 Also included in the free printable calendar and planner is a Daily Self-Care sheet. I forgot to do a picture of it but it's included.
How to Access the Free Printable Calendar and Planner
This amazing free printable planner is a perk for my subscribers. If you aren't a subscriber to my blog, you can subscribe by clicking here.
Once you've subscribed, you'll receive a welcoming email with a password to my free printable library. If you are already a subscriber, the password can be found in any email from me.
If Getting Healthy is a 2021 Goal for You, Don't miss these printables!
My free printable library includes several printables to help you get healthy.
Free Printable Water Tracker
It is so important to drink water. Use my free printable water tracker to make sure you meet your water drinking goal each day.
Free Printable Fitness and Food Tracker
Check out this post to get my best tips for workout success!
Even though my life has had some major hiccups, I continue to faithfully exercise. It's a great stress reliever and it's rewarding to see your body respond when you workout.
Don't miss my free printable Fitness and Food Tracker. This printable pack includes pages for:
Weekly Exercise Log
Weekly Food Diary
Weekly Calorie and Water Tracker
Monthly Weight Log
Print out all of the pages or just the ones that you need to help you meet your health and fitness goals.
I hope that this 2021 planner pack will be helpful to you!