Saving Money With Kroger :: Buy 5 Save $5
A new year means a fresh start and is a good opportunity to make a goal or resolution to be healthy. Both my husband and I are regular exercisers and have a goal in 2013 to exercise as much as our work schedules will allow. We both work full-time and it isn't always easy to eat healthy meals while squeezing in a workout either before work, at lunch, or after work. To go along with our exercise goal, we've also resolved to make our meals healthy, even if our schedules require us to constantly be on the run.
A good breakfast is important for anyone, but is especially important for us because we either run, cycle, or lift weights four mornings a week before work. A glass of Tropicana Trop50 juice and a filling bowl of Kashi GoLean cereal with milk will power us through our morning.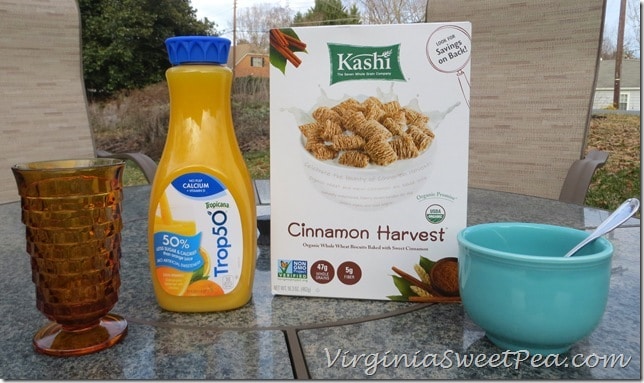 My husband's office has a small locker room and shower facility behind the building, making it convenient to workout at lunch and be back in the office in time for afternoon commitments. Gillette Body Wash will get rid of the dreaded "runner funk" or the tenacious sand that clings to any body part that touches it from the company's volleyball court. If there's no time for a sandwich at his desk, a Special K Protein Meal Bar will tide him over until dinner. I've been known to forget my lunch and plan to keep a Special K bar in my desk for an emergency lunch at school.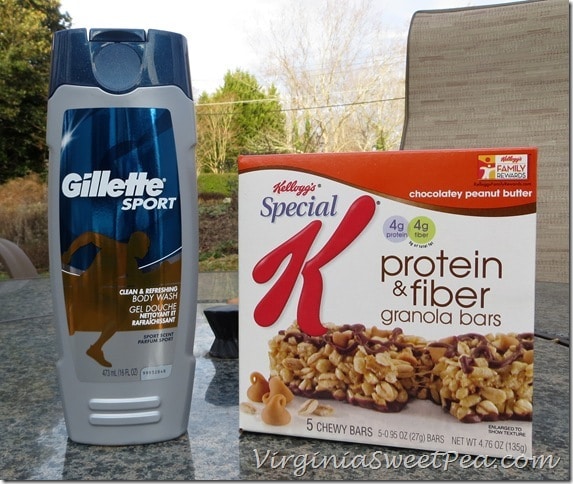 After a hard day at work and a hard workout (or two), we both crave a treat. Keebler Right Bites brownies in a portion controlled 100 calorie pack will be the perfect treat. I can't wait to try these!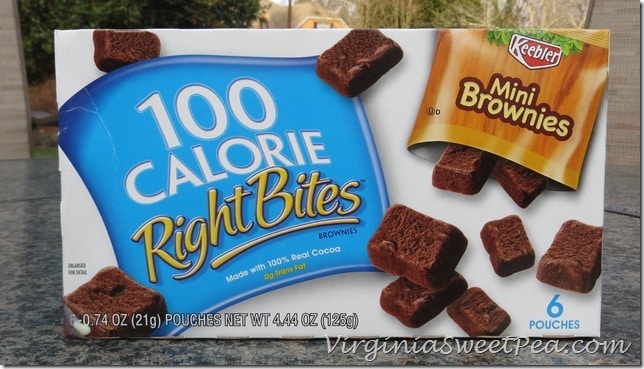 Kroger has a "Buy 5 Save $5" offer taking place between December 30 and January 12 where you save $5 off your grocery costs by buying five participating products. The great thing is it's not five of one product that must be purchased, it's a total of five of any of the products. When I went grocery shopping, I saw tags for this offer all over the store on products that I frequently purchase. You can see on my grocery receipt where $1.00 was deducted five times for Mega Event savings.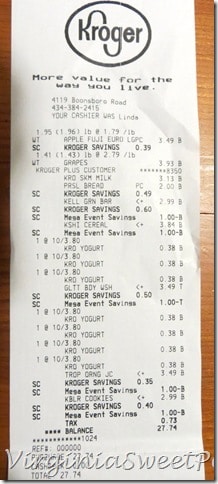 I am sure to take advantage of Kroger's Buy 5 Save $5 each time I shop until January 12. Many, many of the items included in the sale are ones that I frequently buy for cleaning, grooming, or for meals.
There's more! Kroger has a game that you can play with a chance of winning $15 off of your shopping trip. A few minutes and a few clicks could make you $15 richer!
Shop and play to win with the Buy 5 Save $5 sale taking place December 30-January 12 at the Kroger Co. Family of Stores! Automatically save $5 at checkout when you use your Shopper's Card, just by buying 5 participating products. In addition, you can play this quick and easy online game for a chance to win up to $15 off your entire trip.
I was selected for participation in this campaign as a member of Clever Girls Collective.