Could You Use $150? Find Out How You Can Win!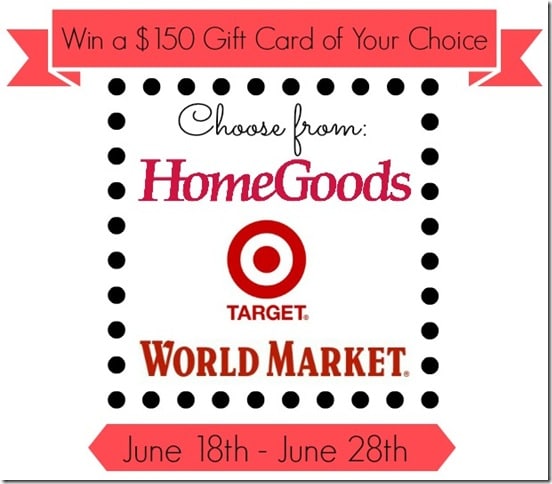 What would you do with $150 from either HomeGoods, Target, or World Market? I know I could spend $150 in any of these stores very quickly.
I've teamed up with a group of bloggers to bring you this fabulous giveaway. The giveaway starts today and ends Friday, June 28.
(This is a Rafflecopter giveaway so if you are in a reader you may need to click over to enter.)
Good luck!