This post and photos may contain Amazon or other affiliate links. As an Amazon Associate I earn from qualifying purchases. If you purchase something through any link, I may receive a small commission at no extra charge to you. All opinions are my own.
Do you sell things at craft shows or vintage markets? I do and I needed a way to display things at these markets. My husband and I designed and made a DIY Folding Display that is perfect for displaying the things that I sell.
Our wall folds for storage and it is free standing. I am able to hang my things for display during a sale and when the sale is over, I removed the nails that I used for displaying merchandise, fold it, and store it until the next sale.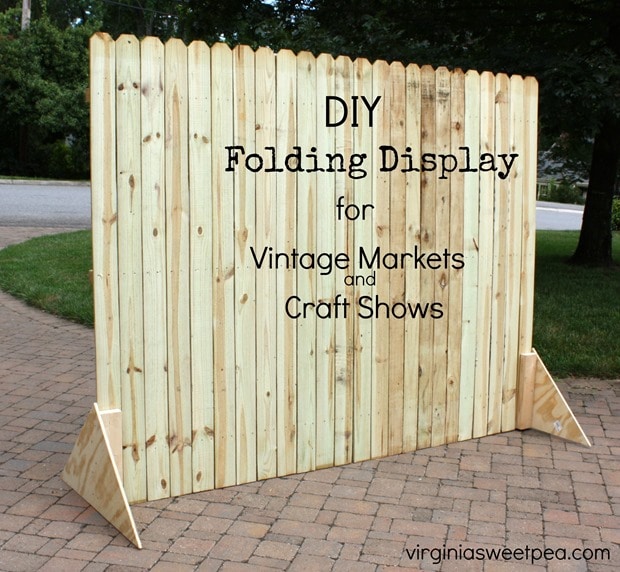 How to Build a DIY Folding Display for Shows and Markets
Supplies
Steps to Make a DIY Folding Display for Shows and Markets
1. Buy the Supplies
We purchased our supplies at Lowes and had one of the guys cut the privacy panel in half for us so that we could easily take it home. We have an Explorer and strapped the pieces to our roof.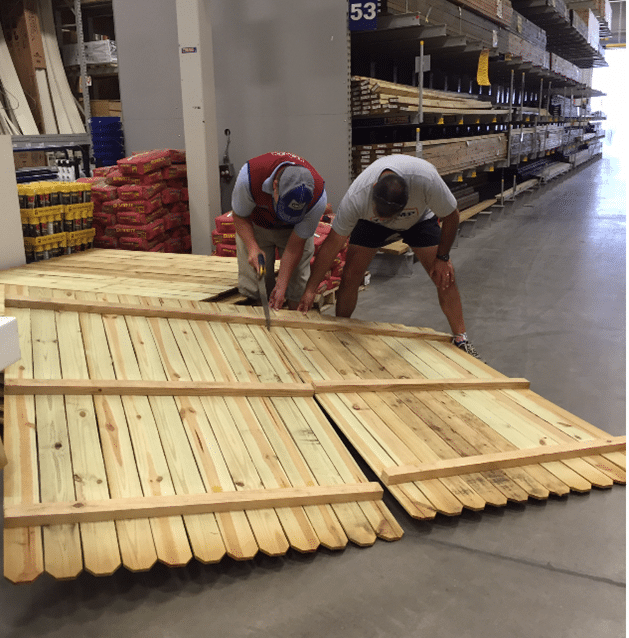 2. Screw the fence pieces together.
The two fence pieces were lined up and screwed together using the hinges. Now the fence will fold for easy storage and for transport.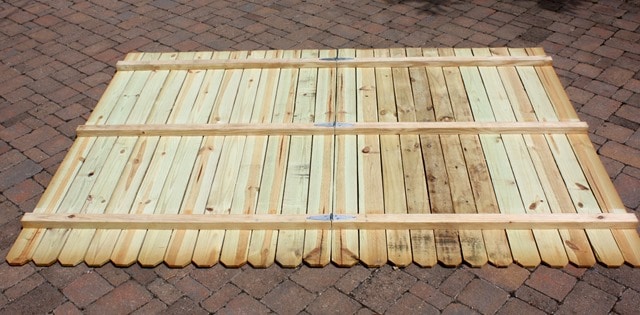 3. Build braces so that the fence will be free standing.
We wanted the fence to be free standing, so we devised braces to use on each side of the fence.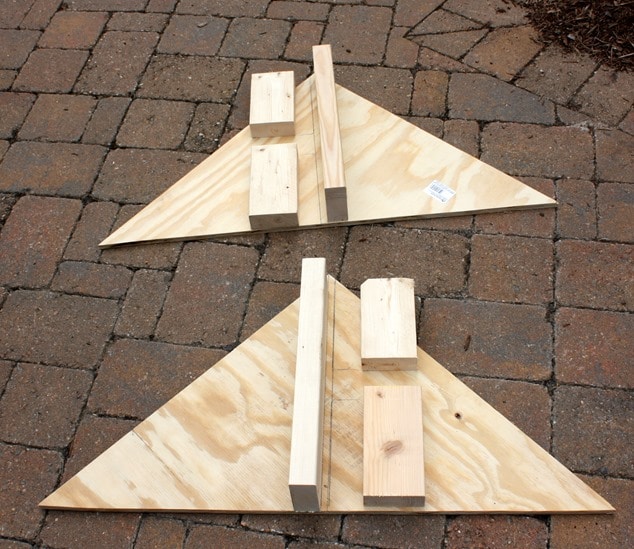 We cut two triangles from scrap 1/2" plywood, and utilized scrap 2×4's to hold the fence vertically.
The triangle's base measures 34" and its height measures 17". The bottom 2×4 piece is 7" and the top on 5 3/4".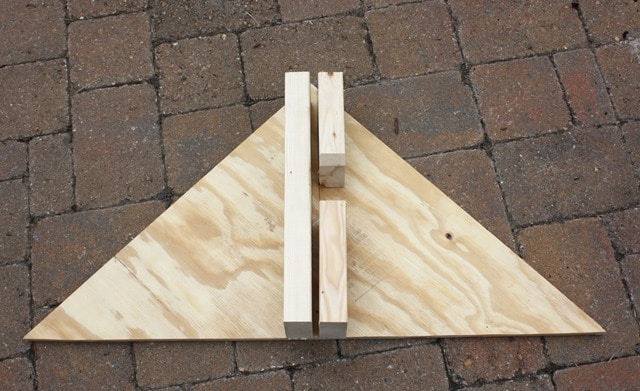 We first attached the long 2×4 to the triangle base (glued with 2" deck screws), perpendicular to the bottom.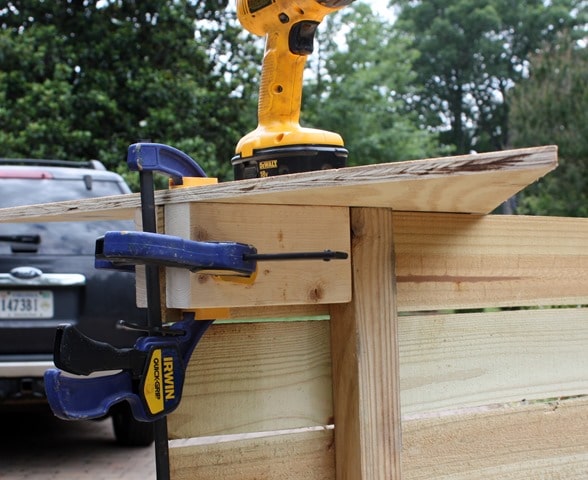 Then we clamped the base to the bottom edge of the fence so as to place the smaller 2×4 pieces to the triangle base.
Once clamped in place, these smaller pieces were glued and screwed into place.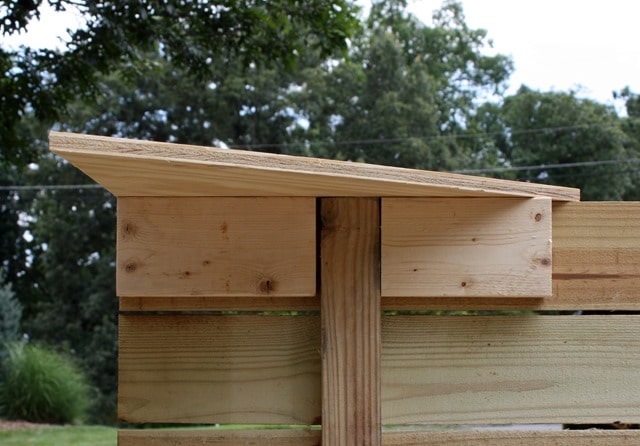 Here you can see what the brace looks like in place.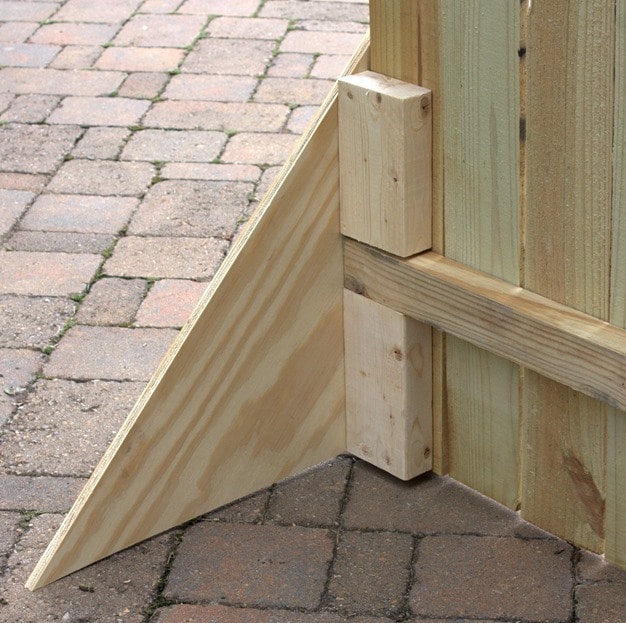 A ~3/8" hole was drilled diagonally through the brace and fence, into the opposite side 2×4.
Through this hole we inserted a 5" lag bolt, so as to lock in the brace to the fence. Gravity keeps it in place – we did not bolt the other end.
The bolt is simply used as a peg. Therefore, a long wooden dowel would suffice for this function.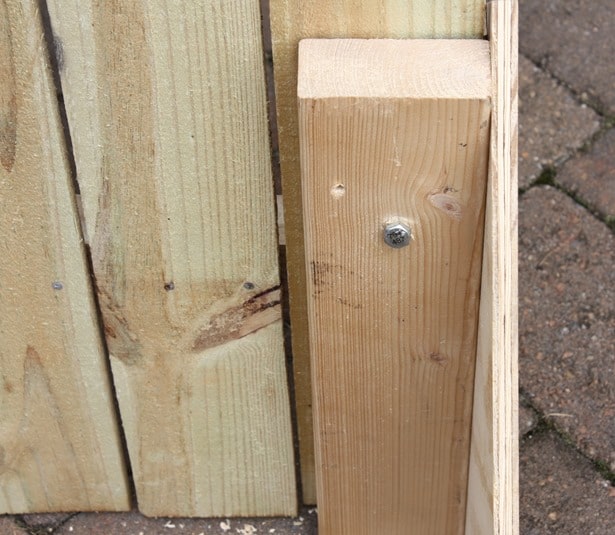 The lag bolt easily slides in and out of the hole.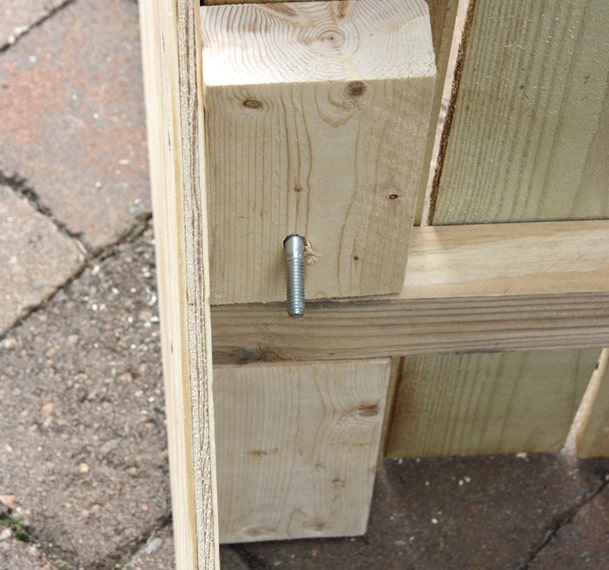 The Finished Product
This DIY Folding Display was a quick and easy project that I'll be able to use it for years to come for craft shows and vintage markets.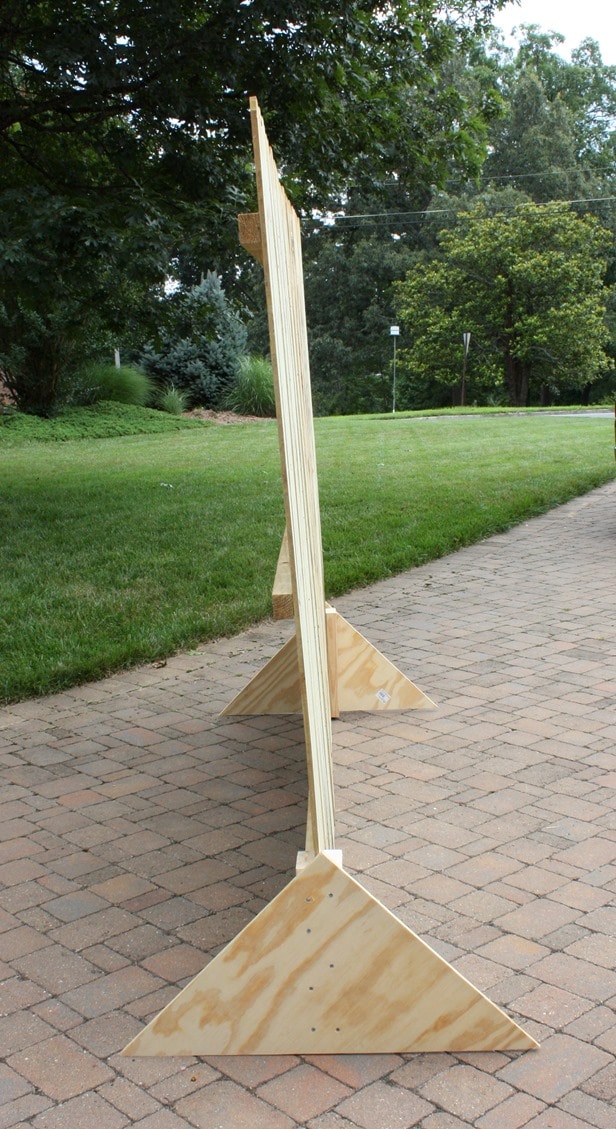 If you make this and plan to use it outdoors, I recommend further support. I try to pick a spot with a tree or fence available so that I can tie the wall to either to keep it from blowing over if the wind is particularly strong.
With the addition of a rug in front of the wall, I could also use this for photographing furniture makeover projects.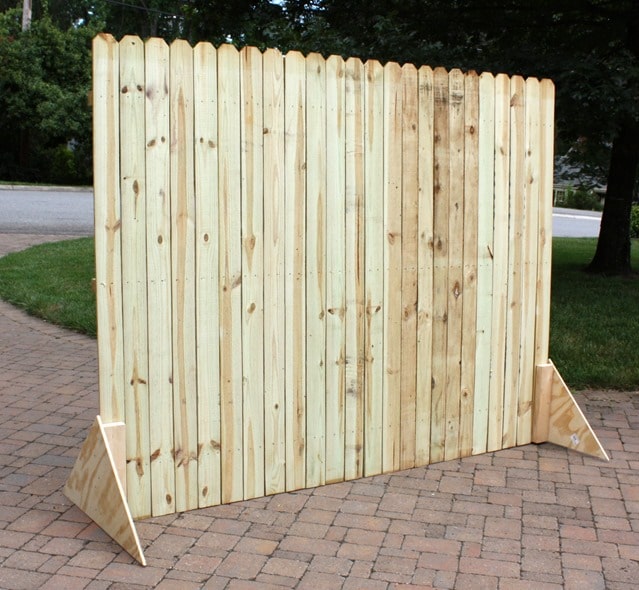 Another use for this DIY Folding Display is a backdrop for a party. People love to take pictures at parties and it would be easy to decorate this with a theme.
This picture is from the July sale. Since we were outdoors and it was windy, we further secured the wall by adding a few screw eyes to the back of the wall and tying it to the fence.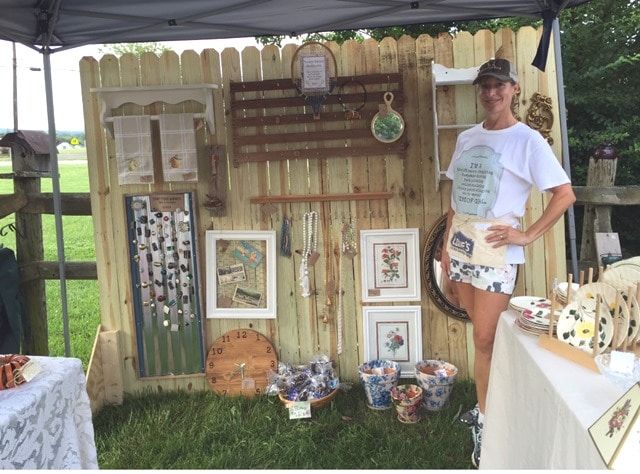 My sweet Mama joined me for the sale in July and I'm hoping that she'll join me again on Saturday.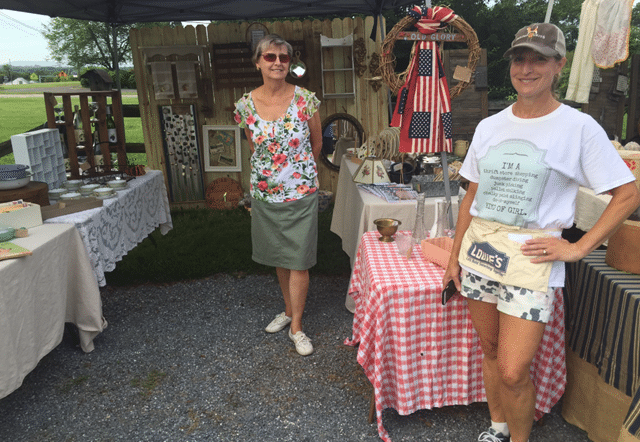 Favorite Projects
If you liked this post, check out more popular projects.