Glitz and Glamour End Table Makeover
It's time for another round of themed furniture makeovers. Each month a group of bloggers challenge each other to makeover a piece of furniture with a theme. Last month our theme was "Layers" and I shared a Child's Desk Makeover. This month the theme is "Glitz and Glamour."
At a yard sale in one of the prettiest spots in Bedford County (see it here), I purchased this Stanley end table. When I saw it, I knew that it would be a great candidate for a Glitz and Glamour makeover.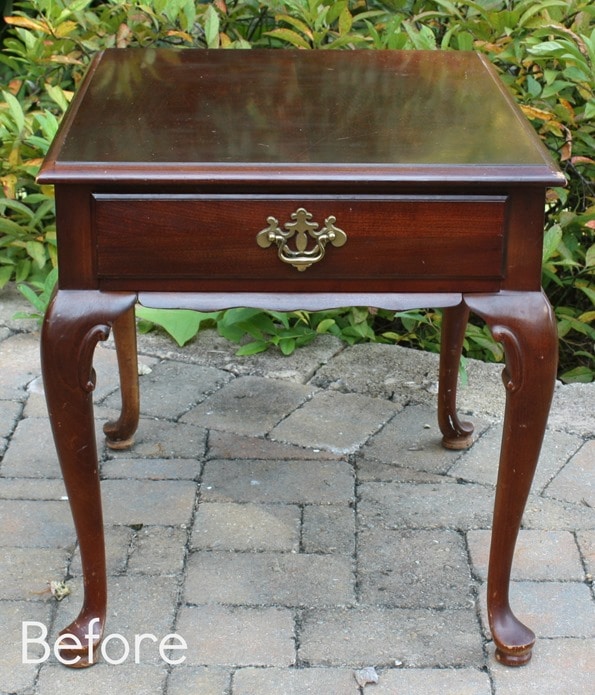 Affiliate links are included in this post.
This table was in great shape and just needed a good cleaning and sanding before its makeover could take place. Since it is a dark color and I knew that I wanted to paint it a light color, I was worried that the dark color would bleed though the light paint. To avoid this, I started the makeover by giving the end table a coat of polyurethane.
I then painted it with two coats of Grey Silk from The Plaster Paint Company. To add some glitz and glamour to this table, the grey paint was given two coats of Pearl Metallic, also from The Plaster Paint Company. To protect the finish, I sealed this piece with Americana DuraClear Ultra Matte Polyurethane.
The beautiful pearl metallic paint finish was difficult to capture in my pictures.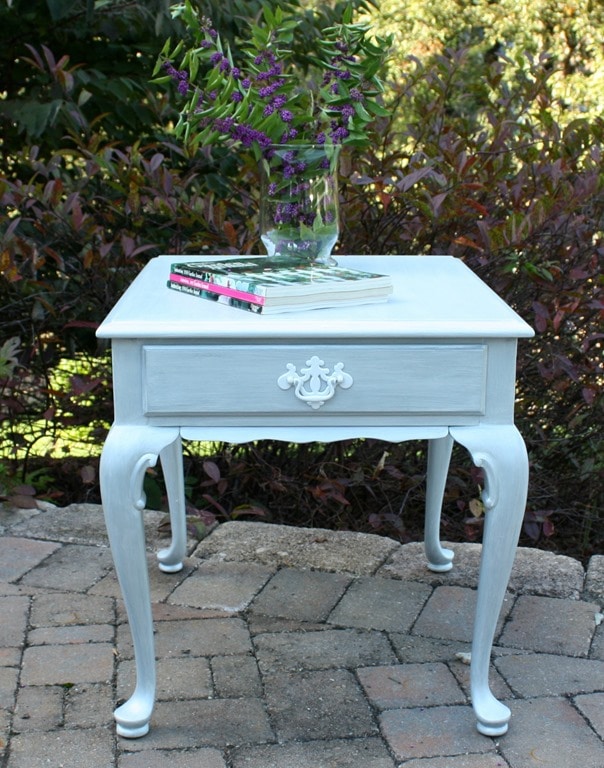 In this shot you can get a glimpse of the pretty pearl metallic sheen.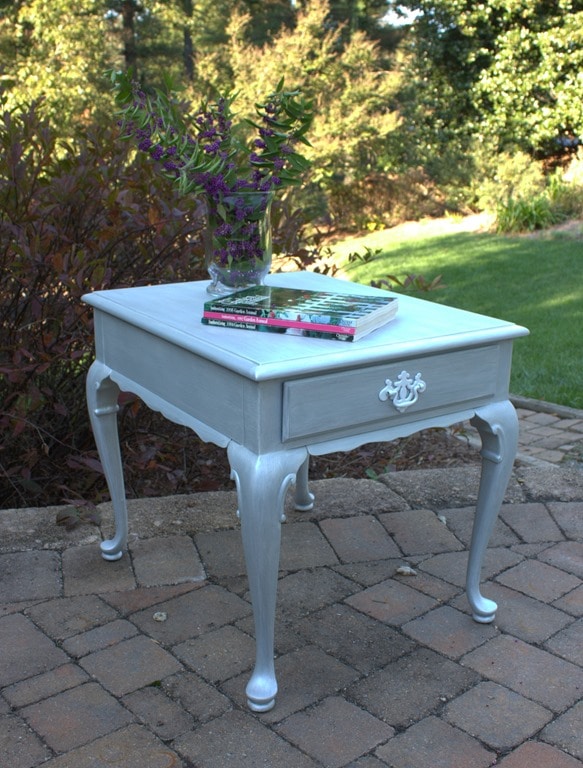 I used the original hardware and gave it an update with a few coats of white spray paint from Lowes.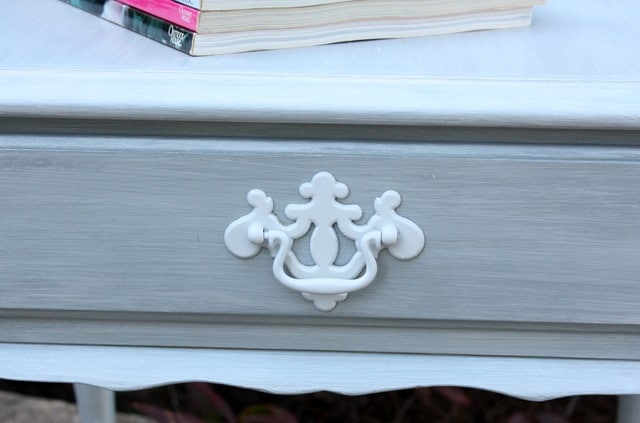 I really like the look of the metallic paint over a solid base coat of grey.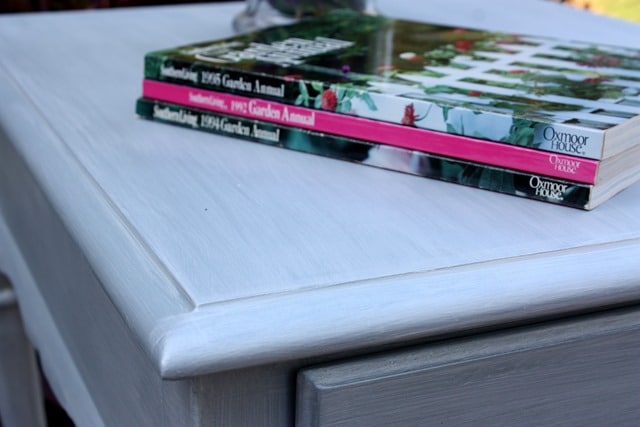 In the 1990's Southern Living published not only an annual cookbook but also a garden annual. I so much enjoyed this publication and still refer back to these books. Unlike decorating, garden information doesn't get dated quickly.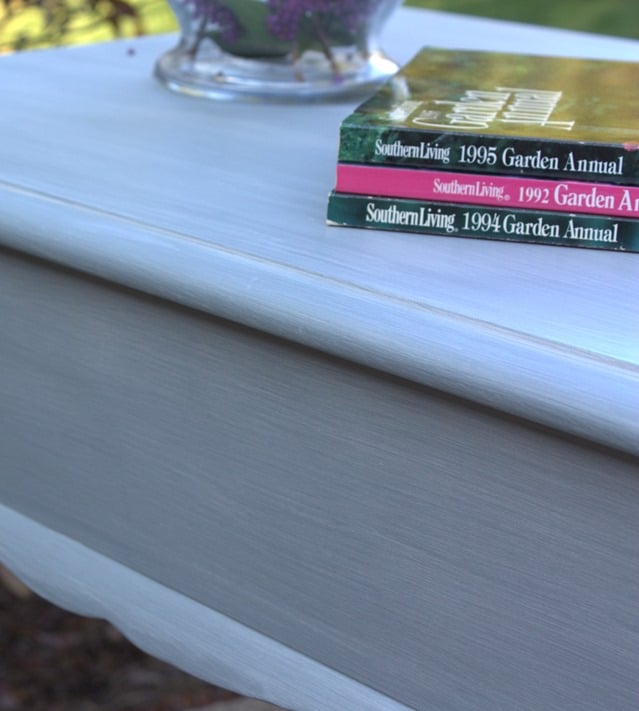 I can picture this table finding a home in a young woman's apartment to be used as an end table or a bedside table.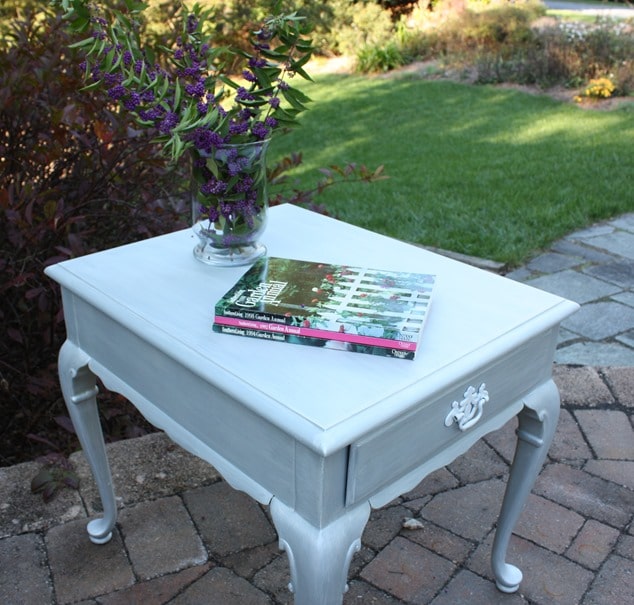 If you are local, this table will be for sale at the Picket Fences Vintage and Antique Pop Up Event being held at Millstone Mercantile in Madison Heights from 9 am – 2 pm on October 22.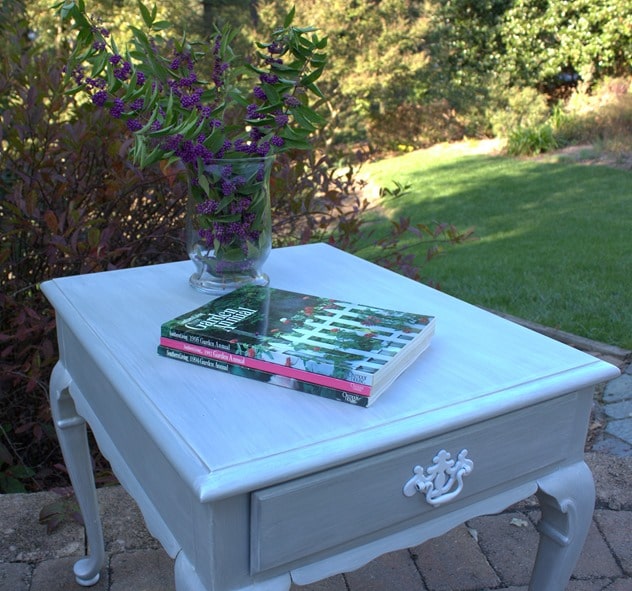 I don't usually cut branches of Beautyberry to bring into the house because I assumed that the berries would quickly fall off the branches and make a big mess. This bunch has been on my kitchen table for several days and hasn't shed at all. I'm glad to know that I can now enjoy my Beautyberry both outdoors and indoors.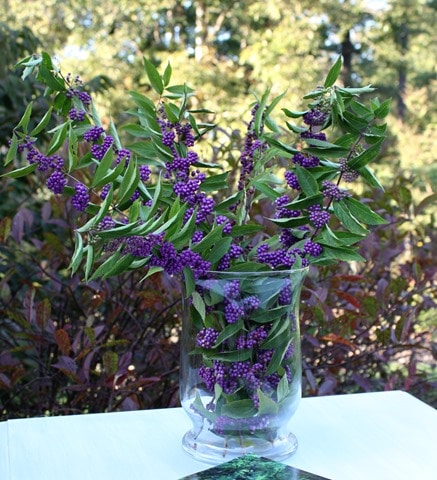 If you like this project, please pin it for others to discover.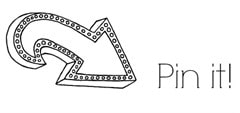 I've got something exciting to share with you! On October 27 my Power Tool Challenge Team girls are sharing $10 projects and we are having a contest where one winner will receive the tools pictured below. All you have to do is submit a project made using a power tool that cost $10 or less. And you don't have to have a blog to enter! Think about a project that you or a family member has made, snap a picture, and enter between October 27 and November 10. I'm really looking forward to this event!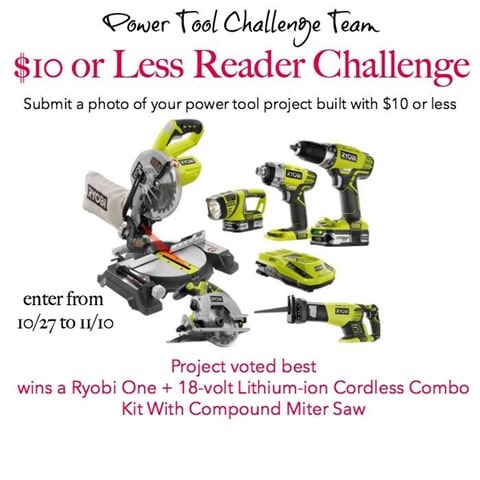 I can't wait to see what my DIY Furniture Girls share this month for our Glitz and Glamour theme. Scroll down to find links to each project.