Orzo Salad with Feta, Olives and Peppers
Today I've got a real treat for you, a recipe for Orzo Salad with Feta, Olives and Peppers.
I first tried this recipe in 2007 and have been making it at least once per summer ever since.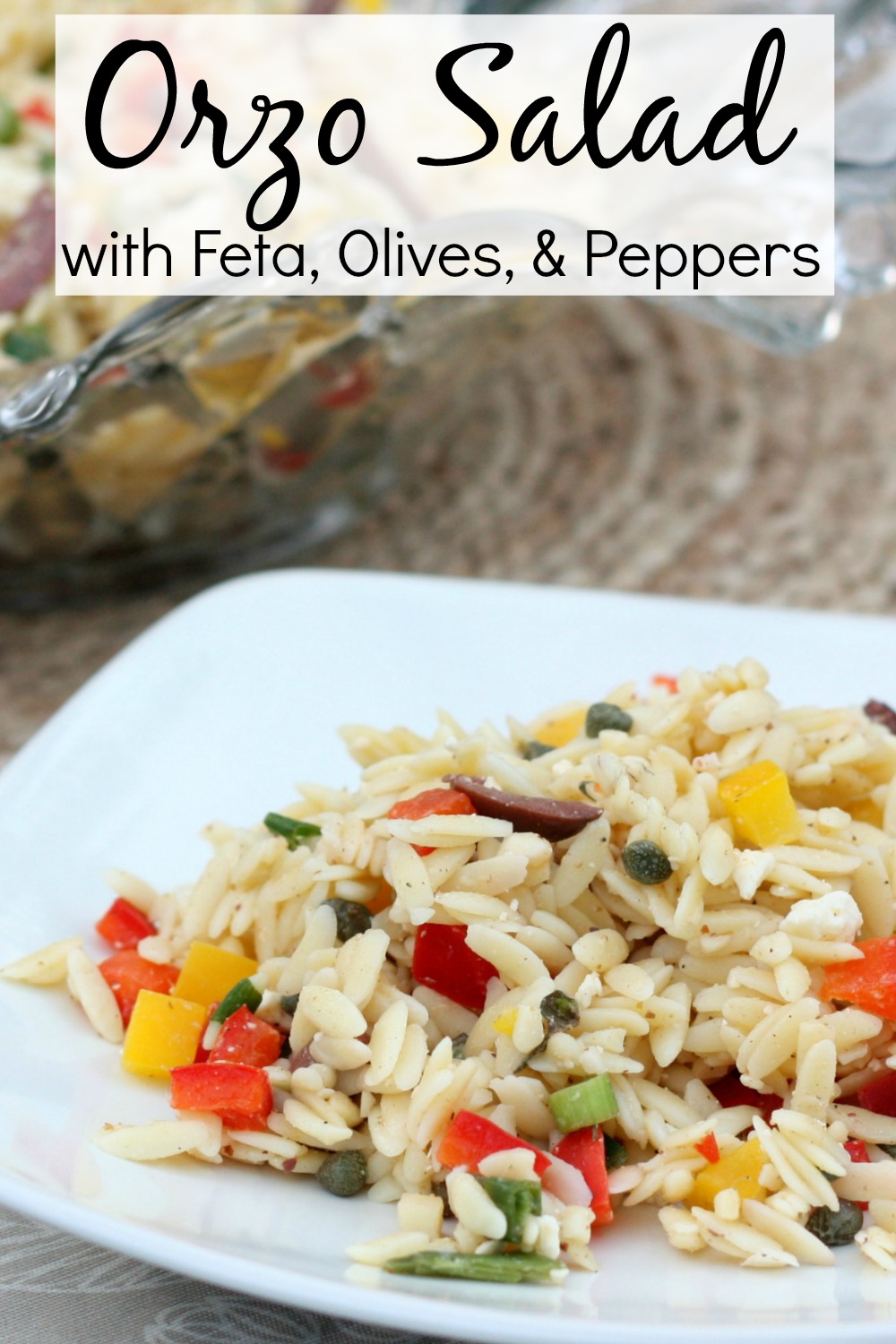 A recent gathering of family at the lake was my latest occasion for making this orzo salad.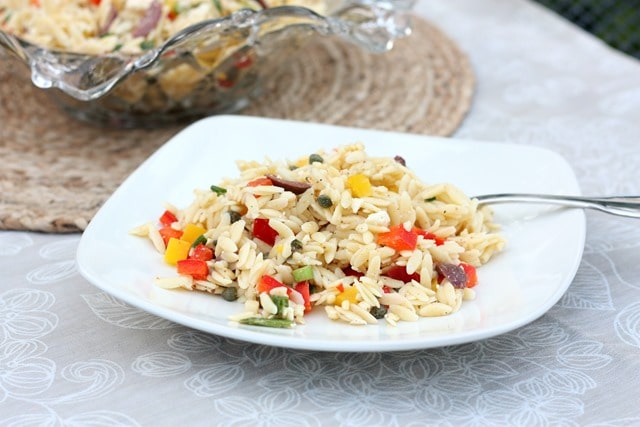 Not only is this orzo salad attractive to look at, it's tasty as well. I like to serve it in my grandmother's glass bowl to show off the color that the peppers, olives, and capers give it.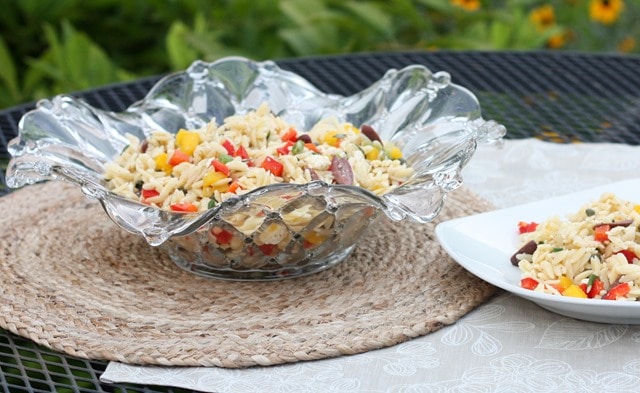 I served this as a side dish for my company, but I could definitely eat it as my entree.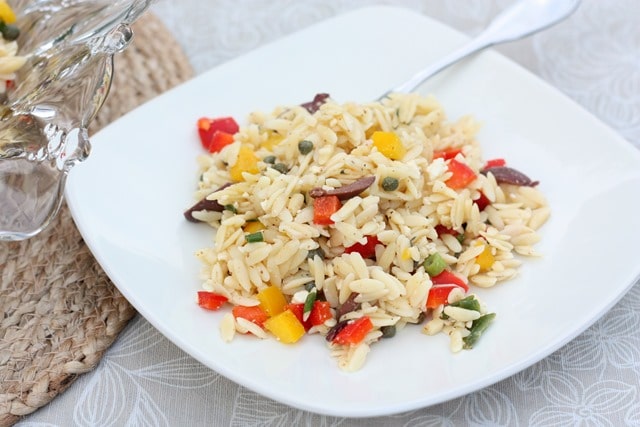 The recipe comes from the Applewood Inn in Guerneville, CA and was shared in the October 2007 issue of Bon Appetit magazine. It really is delicious!


Yield: 8-10 Servings
Orzo Salad with Feta, Olives and Peppers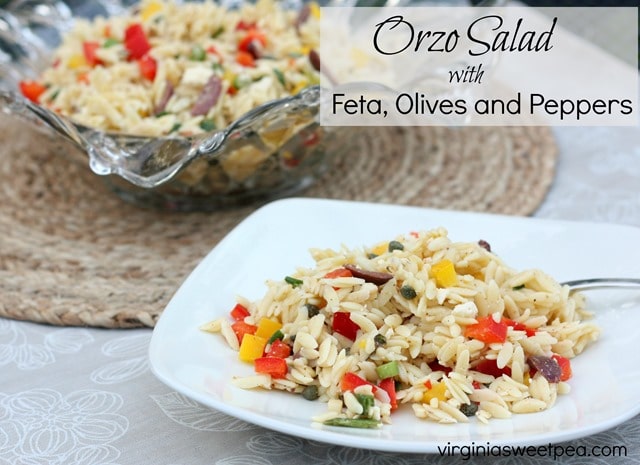 Ingredients
12 oz orzo
2 T plus 1/2 cup olive oil
1 1/2 cups crumbled feta
1 chopped yellow pepper
1 chopped red pepper
3/4 cup pitted Kalamata olives, sliced into halves or quarters
4 green onions, chopped
2 T drained capers
3 T lemon juice
1 T white vinegar
1 T minced garlic
1 1/2 tsp dried oregano
1 tsp Dijon mustard
1 tsp ground cumin
Instructions
Cook orzo in a large pot of boiling salted water until tender but still firm to bite. Drain and transfer to a large bowl. Toss with 2 T olive oil. Add crumbled feta, peppers, olives, green onions, and capers.
Combine lemon juice, vinegar, garlic, oregano, mustard and cumin n a small bowl. Gradually whisk in remaining 1/2 cup olive oil. Season to taste with salt and pepper.
Add dressing to orzo mixture and toss to blend. Cover and refrigerate.



I have more company coming to the lake this weekend and I'm planning on serving this once again. I hope my guests like this orzo salad recipe as much as I do.