Stitch Fix #39 – Sneak Peek
My September Stitch Fix box came earlier than I anticipated.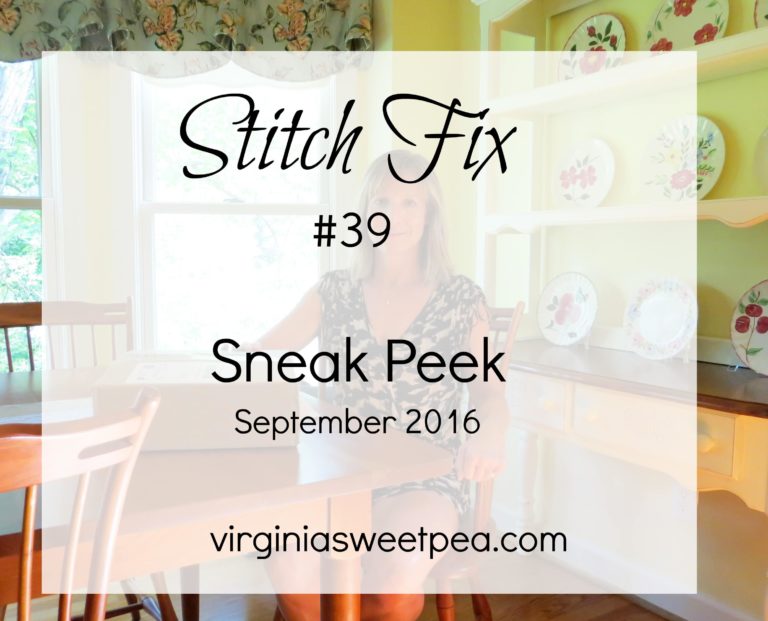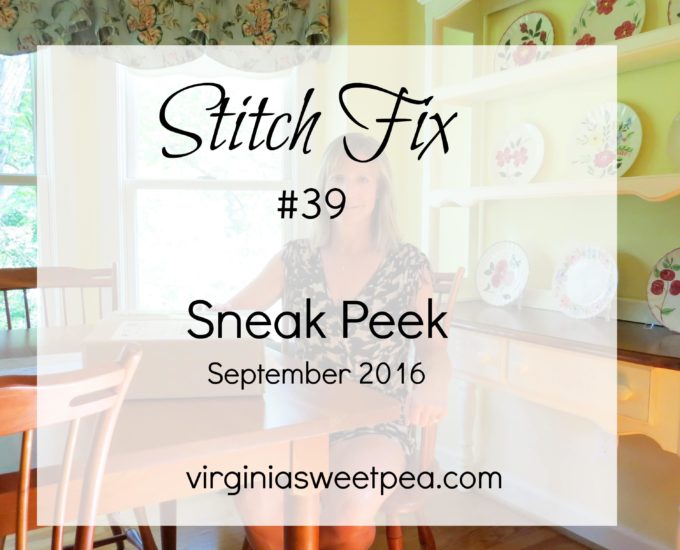 After I received my Fix each month, I check out online and then send what I don't want back to Stitch Fix. After my check out is complete, I usually change my next shipment date to the end of the next month. When I checked out at the end of July, I forgot to do that, and my shipment came a week earlier than what I expected.
I've been busy with school and even thought I received an email reminding me to do so, I forgot to write a note to my stylist. Thank goodness that Brittany has been styling me for years and has a good sense of what I like.
Last month I shared an unboxing video for my 38th Fix and am doing the same this month.
Take a look at what I received this month!

What do you think? Any guesses on what I will keep?
If you are new to Stitch Fix and are wondering what I'm talking about, Stitch Fix is a personal styling service. You start by filling in a style profile that details your sizes and likes. After doing that, you schedule a shipment to your house which will consist of five items. Stitch Fix offers clothes, shoes, and accessories including scarves and jewelry. I request clothing only in my shipments but that's my personal preference.
When your Fix is shipped, you get an email notice and you can then wait to be surprised, or put the Stitch Fix app on your phone so that you can peek at what you are getting. I resisted doing this for a long time but now I peek each month. The great thing about the app is that you can check out with your phone after you've decided what you want to keep and what you don't want to keep.
I get a monthly shipment but that's my choice. You can schedule a shipment as frequently or infrequently as you'd like.
When your Fix ships, you are charged a $20 styling fee that is deducted from any item that you purchase. I almost always purchase at least one thing so that I don't lose my styling fee. If you buy all five items in your Fix, you get 25% off.
I'm on Fix #39, so I obviously really like this service. If you want to look fashionable but don't like to take time to shop, Stitch Fix just may be a service that you'll enjoy.
You can see all of my Stitch Fix reviews here.
I'll share more of this Fix on September 1.