Side Yard Landscape Reveal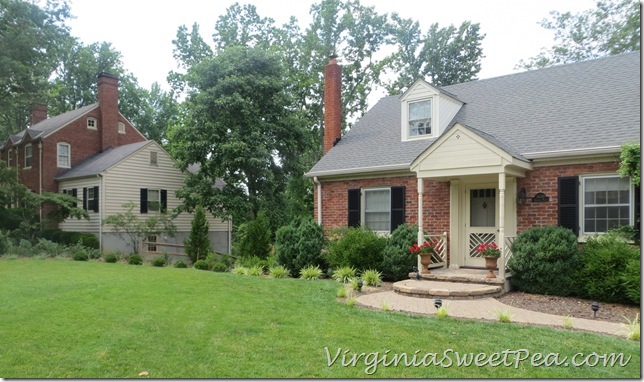 At the end of May I was excited to share that landscape work had begun to improve the area between our house and our neighbor's. This area was decimated by last June's derecho and I have been eager to improve its appearance. Southern Landscape made a plan, did some drainage work, planted the large trees, and then it was our job to plant the rest of the plants and mulch. We got everything planted over Memorial Day weekend and I've been slowly but surely working to finish this project ever since.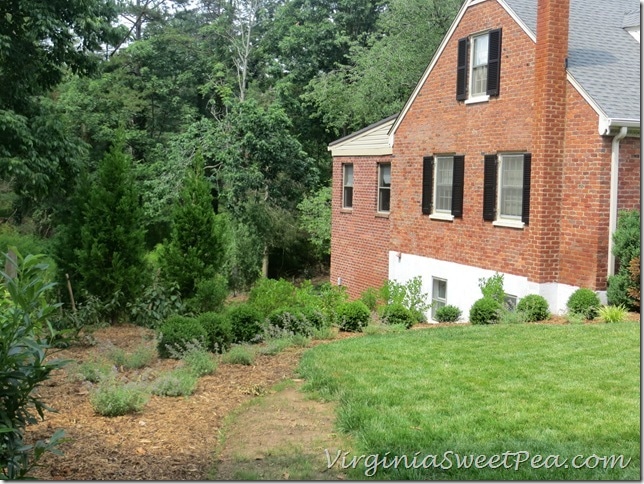 Catmint forms a border between the yard and a row of Green Mound Boxwood. Mr. SP an I made the path using greenstone saved from a patio we removed when we added on to our home.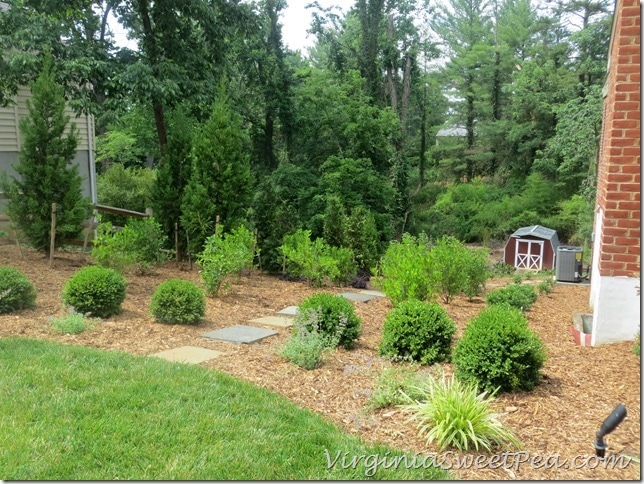 Lining the path are Ruby Spice Summersweet.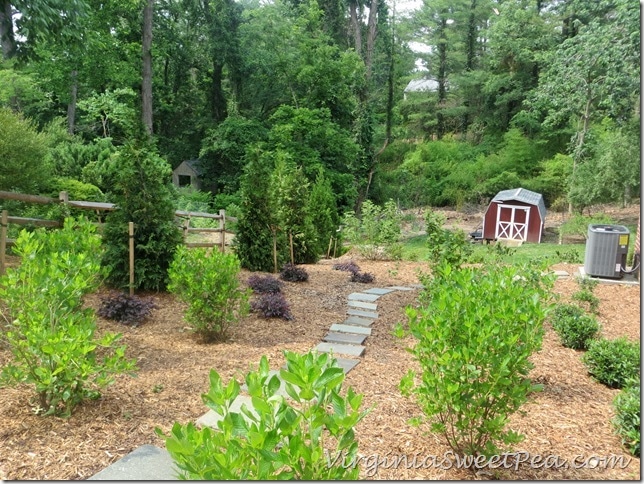 The maroon colored plant to the right of the path is Chinese Fringeflower. The evergreens that will provide privacy between our house and the one next door are Japanese Cryptomeria and Green Giant Arborvitae.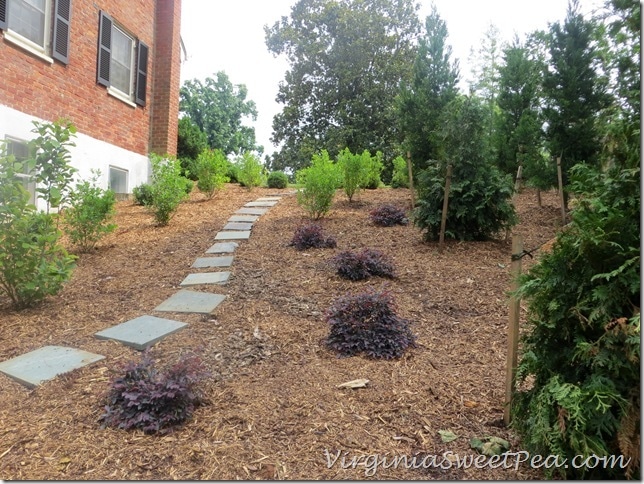 Gardenia are seen in the left side of the landscape. A Witchhazel is planted where the path curves. Not seen but planted below the Gardenia next to the heat pump are Shamrock Inkberry Holly.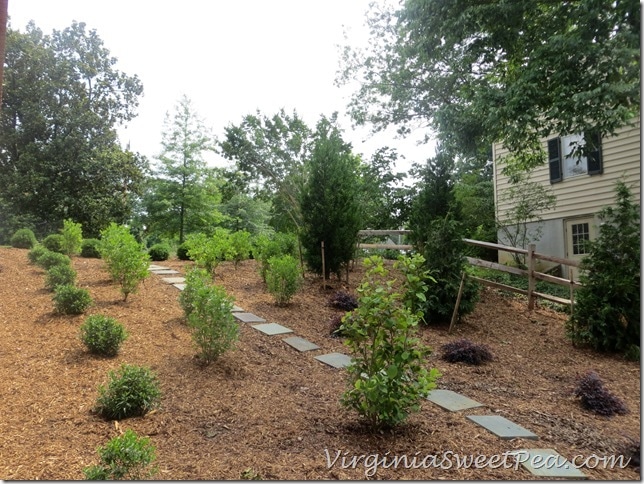 We made a path next to the house with more of our saved greenstone. This was mined at one time in our town and is difficult to get now. Planted on the bank are more Green Mound Boxwood, Mount Airy Fotnergilla, Shasta Viburnum, Henry's Garnet Virginia Sweetspire, and Gro Low Fragrant Sumac.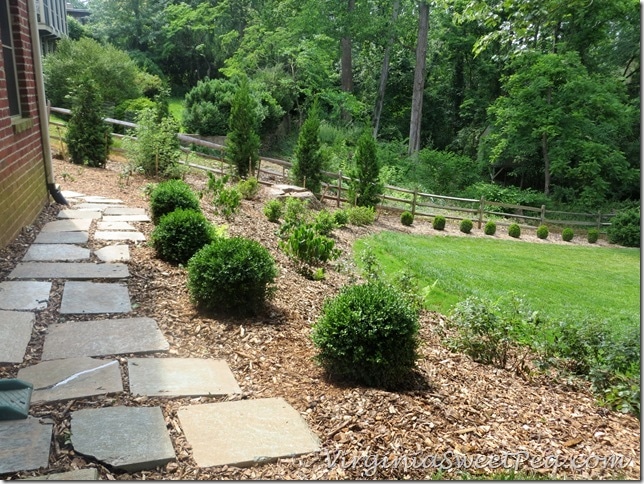 The ferns that you see coming up in the bed and in the new grass are leftovers from my previous planting.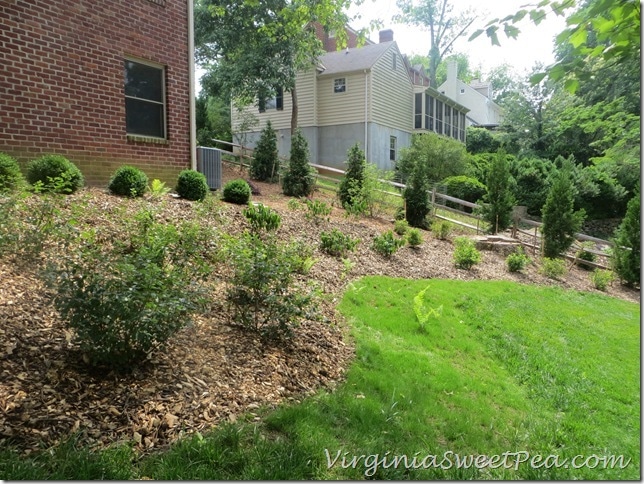 We are really pleased with the end result of our hard work!
Sharing With:
Amaze Me Monday at Dwellings – The Heart of Your Home, Metamorphosis Monday at Between Naps on the Porch, Inspire Me Tuesday at A Stroll Thru Life, Weekend Bloggy Reading at Serenity Now, Transformation Thursday at The Shabby Chic Cottage, Weekend Bloggy Reading at Serenity Now