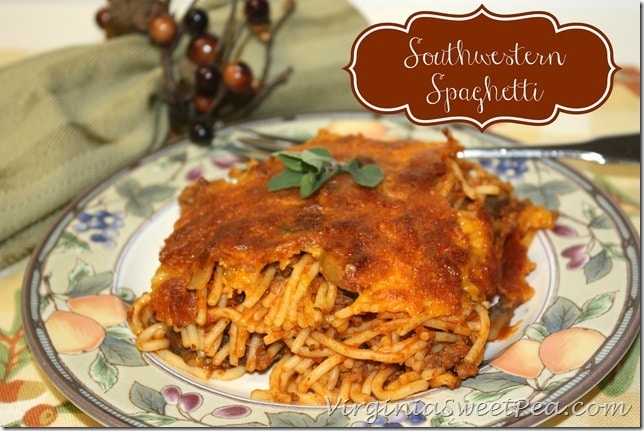 Southwestern Spaghetti is a hearty, yet simple casserole that's sure to satisfy. Spaghetti in a taco seasoned sauce is topped with cheese and baked until golden brown. We've enjoyed this dish since I first made it in 2003.


Yield: 8
Southwestern Spaghetti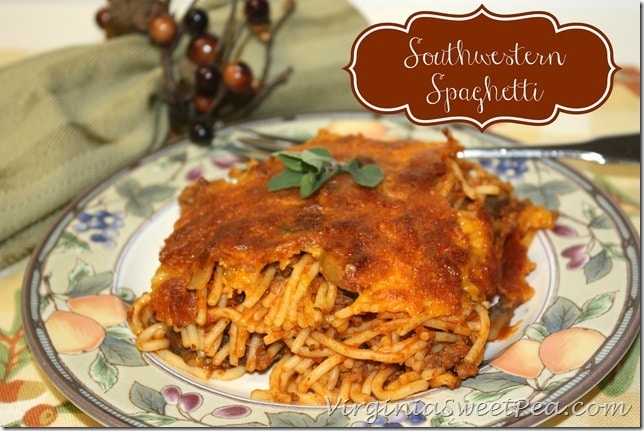 Ingredients
16 oz spaghetti
1 lb ground beef
1 small onion, chopped
1 envelope taco seasoning
1 jar (26 oz) spaghetti sauce
1 can sliced mushrooms (I use the large size)
1 can (2 1/5 oz) sliced olives
2 cups (8 oz) shredded sharp cheddar
Instructions
Cook spaghetti according to package directions. Meanwhile, in a large skillet, cook beef and onion over medium heat until meat is no longer pink; drain. Stir in the taco seasoning, spaghetti sauce, mushrooms and olives. Drain spaghetti; stir into the beef mixture.
Transfer to a 13x9" baking dish; sprinkle with cheese. Bake uncovered at 350 degrees for 25-30 minutes.
Dish may be served with lettuce, tomatoes, sour cream, and salsa.



Don't you want to grab a fork and dig in?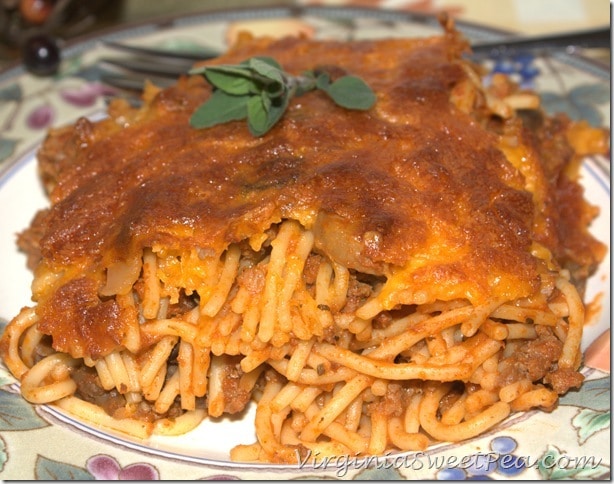 If you like your food with just a bit of heat, I suggest adding a sprinkle of Mongolian Fire Oil to Southwestern Spaghetti before eating it. Mongolian Fire Oil gives this dish a small but pleasant amount of heat. We can't find Mongolian Fire Oil and order it from Amazon. (The link I've provided is an affiliate link.)