Lunch in Under a Minute with Progresso Soup Bistro Cups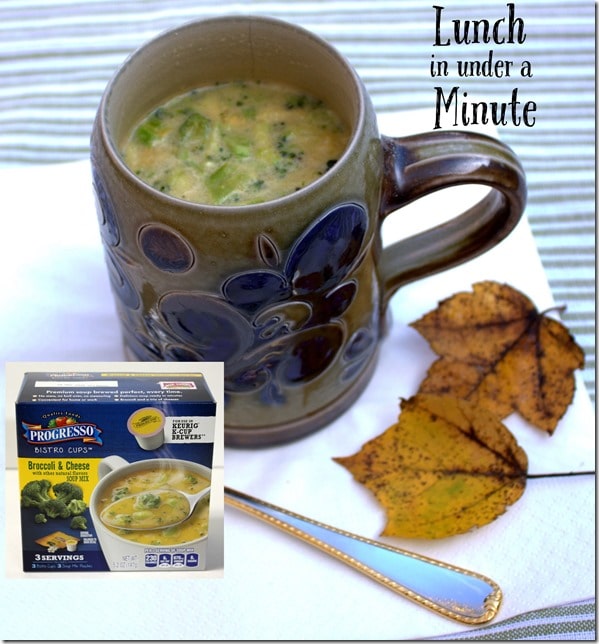 When you are a teacher, there is no such thing as a lunch hour. A 25 minute lunch break includes walking the kids to the cafeteria, heating lunch in the microwave where there might be a line, getting in a quick bathroom break, and then walking back to the cafeteria. In reality, by the time I sit down to eat, I have at best 15 minutes to enjoy lunch. Now that I've discovered Progresso Soup Bistro Cups, my lunch will be ready in under a minute giving me more time to relax. #BistroCups #TheNewBrew
Looks good, doesn't it?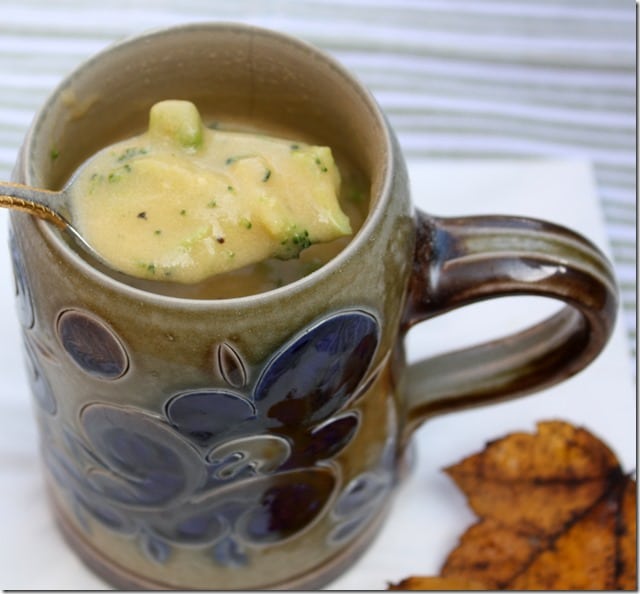 Since I don't have time to photograph making a meal at school, I enjoyed a cup of Broccoli and Cheese Soup this weekend. It was a nice fall day, so I sat on our covered-in-leaves deck and enjoyed my soup while the sun warmed my body. After five days of eating in a cafeteria with 200 6th graders, it was pure pleasure to eat alone.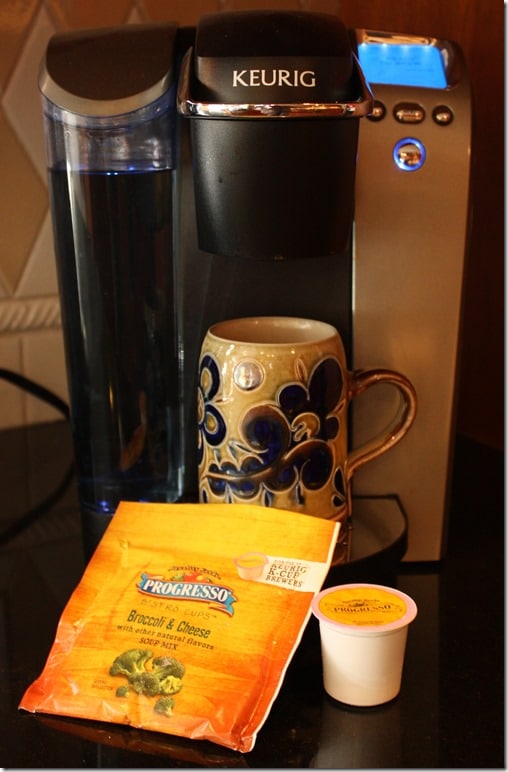 Progresso Bistro Cup Soups are easy to prepare. All you have to do is pour the soup packet into a mug, pop the cup into your Keurig, and then press "Brew". Be sure your machine is set to 8 oz.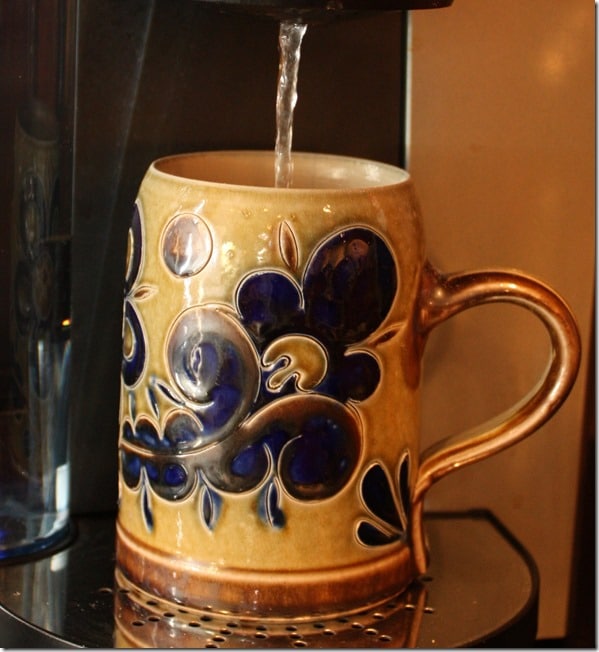 In under a minute you'll have a cup of hot soup to enjoy. Don't worry about the broth affecting the taste of your coffee, your next cup of joe will be as tasty as ever.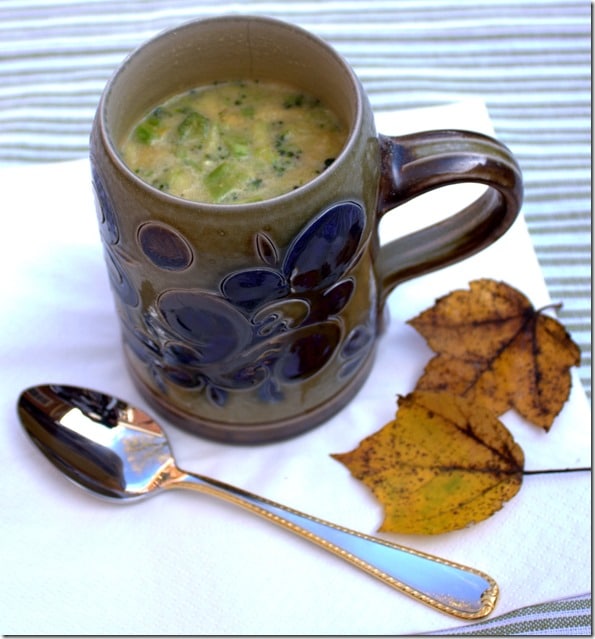 I am so glad that I discovered these soups. I really dislike packing lunch and plan to keep a few boxes of soup at school for those days when I just too lazy to pack lunch.
They also will also be handy to keep in my pantry for a quick weekend lunch.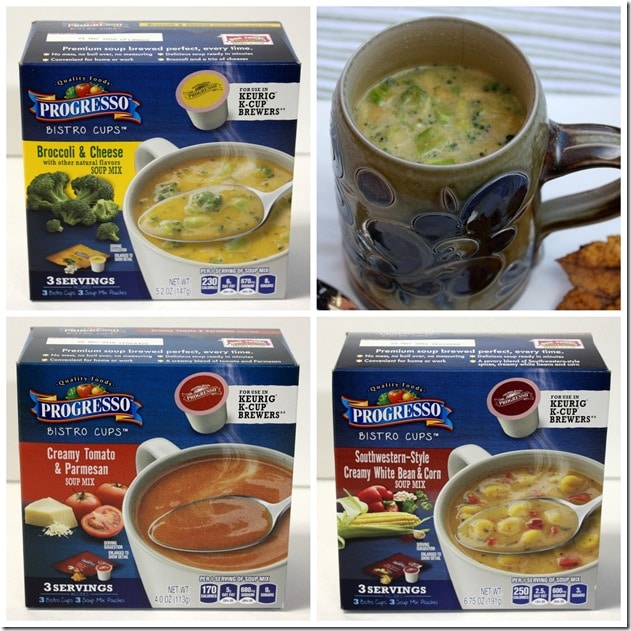 You can find Bistro Cups on either the soup or coffee isle at your grocery store but be aware that right now it is only available in the Northeast US. You can visit the Bistro Cups website to find out where you can find it in your area. While you are there, be sure to print a $2 off coupon!
Each soup box contains three servings. The current selections include: Broccoli and Cheese, Creamy Tomato and Parmesan, and Southwestern Style Creamy White Bean and Corn.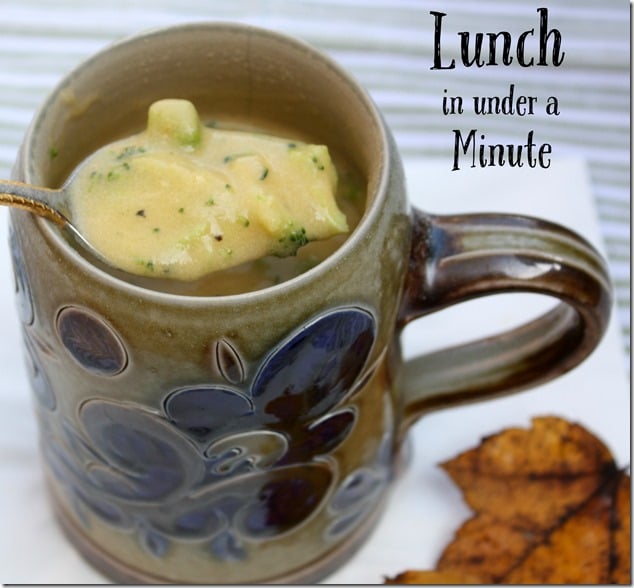 Would you like to try these soups? The Broccoli and Cheese shown here was super yummy! #BistroCups #TheNewBrew
Don't forget to print your $2 coupon before you shop!