Free Swingin' Flannel from Duluth Trading Co.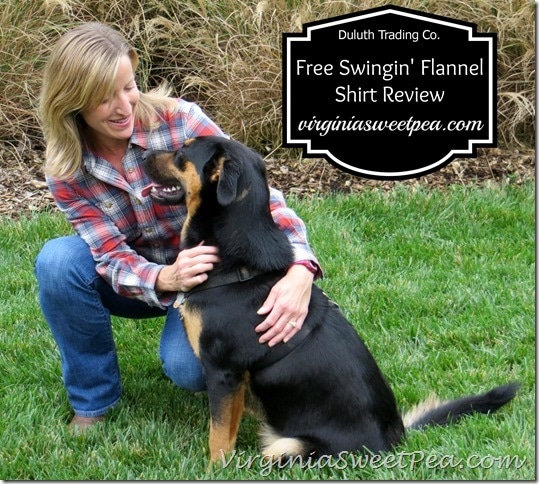 This post is sponsored by Duluth Trading Company.
I'm no stranger to Duluth Trading Company. We used to get their catalog and my former running partner who gardens and farms used to talk about ordering their products. I got reacquainted with Duluth Trading Company at Haven as they were a conference sponsor. While at the conference I enjoyed browsing through their clothes and especially was impressed with their Free Swingin' Flannel Shirt. Imagine my delight when a few months later I was asked to review the very shirt that I admired at Haven.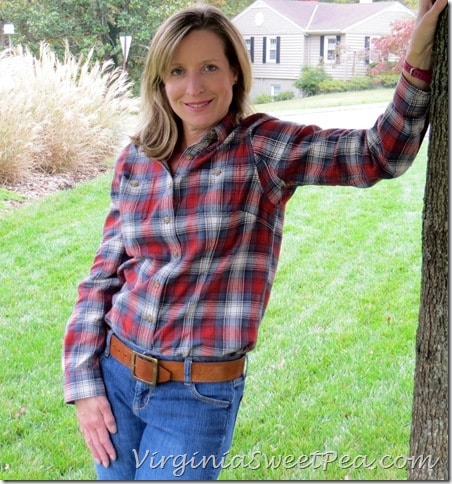 I received my shirt a few weeks ago but only recently has it been cool enough to even consider putting on a flannel shirt. This past Saturday was cool and misty, a perfect flannel shirt day. This shirt is designed to be a work shirt but it's also a nice casual shirt, too. The cotton flannel fabric is unbelievable soft. After wearing the shirt a few hours on Saturday, I remarked to Mr. SP that this was a shirt that you never wanted to take off.
Two features that the Duluth Trading hostesses at Haven pointed out to me were the bi-swing back and the underarm gussets. Notice that the back has stretch material sewn into the seam on each side which allows you to reach with ease. The underarm gussets also allows for ease of movement.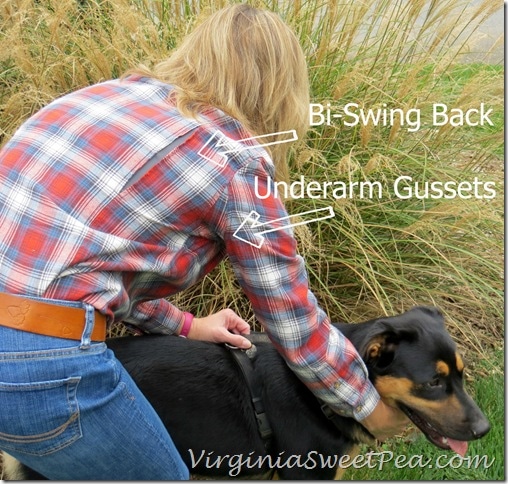 The shirt looks great tucked in and is equally attractive untucked. The shirt tail has a chamois to clean your glasses. Isn't this a clever feature?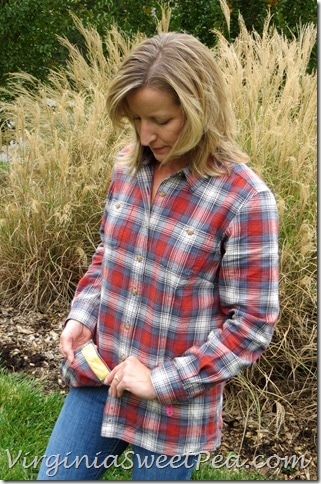 Even though I'm dressed up in these pictures, I do plan to wear this shirt for actual work. We have a tree that needs to be cut down and if it will ever stop raining on the weekend when we are off from work, I'll wear the shirt while doing that chore.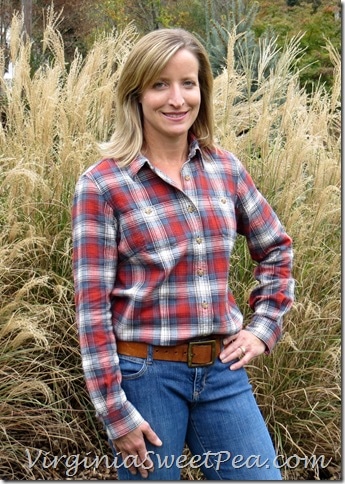 Duluth Trading sent a men's and woman's catalog along with my shirt. Before I knew it, Mr. SP placed an order for himself. Now we both are Duluth Trading fans!
Thanks to Duluth Trading for providing me with a Free Swingin' Flannel Shirt to review. As always, all opinions are honest and my own.