It's Themed Furniture Makeover Day, the day a group of blogging friends and I share furniture that we've made over according to a theme. This month our theme is coastal. I recently found a storage cabinet at a yard sale and thought that it would be a great candidate for a coastal makeover.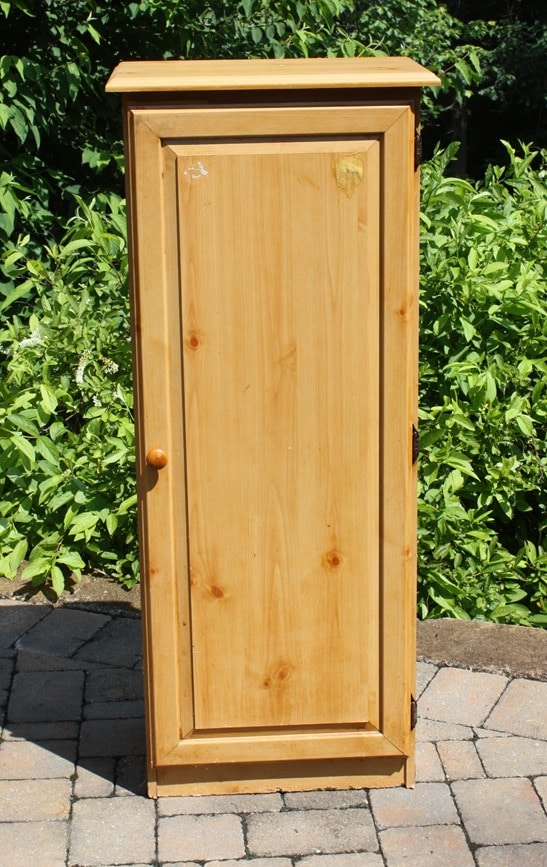 This piece had some water damage along the bottom and had some dried globs of glue on the door fronts. Other than that, it was in great shape. Look at all of that storage space!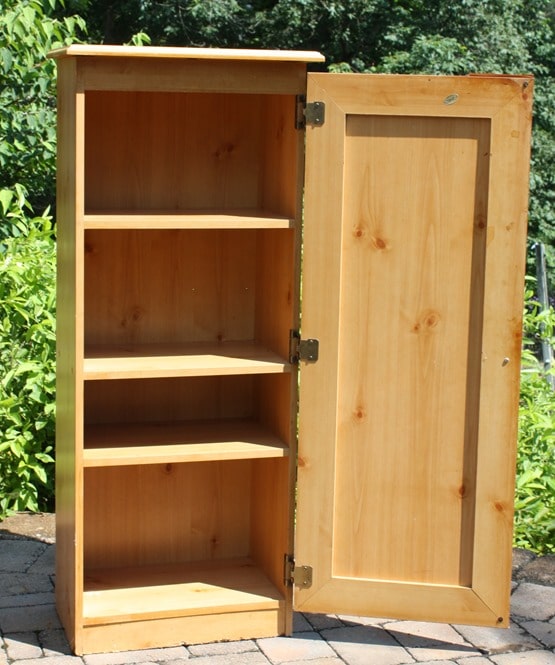 Some of the links below are affiliate.
After I cleaned the cabinet, repaired the base with wood filler, and sanded it, I used my HomeRight Finish Max Sprayer to prime the inside and outside with Zinsser 123 Primer.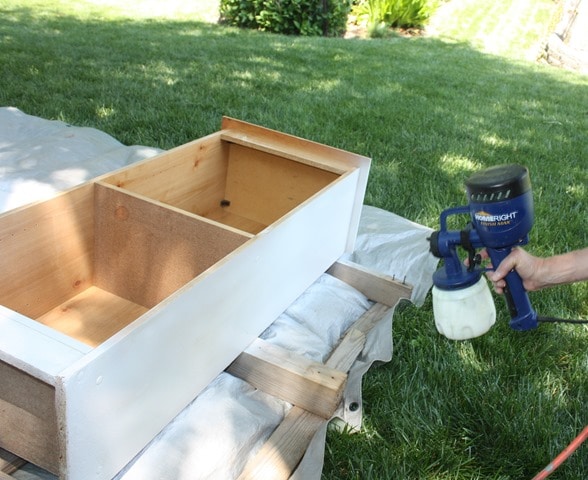 My plan for this cabinet didn't go exactly as expected. Since the theme this month is coastal, I planned to decoupage coastal themed paper to the cabinet door and paint the cabinet in a coordinating color. A local art supply shop, The Art Box, sells individual sheets of beautiful and high quality wrapping paper. I used paper from this shop for my Media Cabinet Makeover, a project that is one of my favorites.
I had high hopes that they'd have a coastal theme paper, but they didn't. They were kind enough to check their other stores and even offered to order some for me, but I didn't have time to wait for delivery because I had to get this project completed before I left for vacation. (I'm at the beach this week.

)
I found a Caspari paper, Tobacco Leaf by Colonial Williamsburg, at another local shop, and since it had pretty blue tones, and I think of blue when I think of coastal, I decided to use it for this cabinet makeover. It didn't hurt that this paper is gorgeous!
This is the after, although I made a painting mistake that I'll have to fix as soon as I get home from the beach.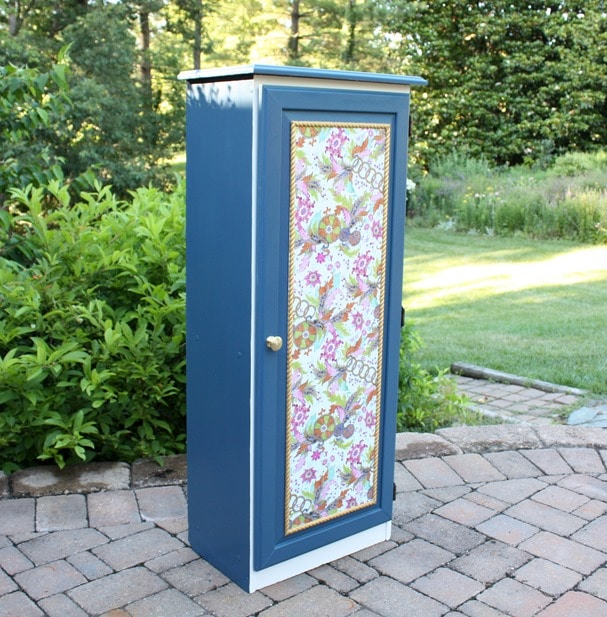 The cabinet was painted in Handsome by Velvet Finishes. I also used it on this funky plant stand.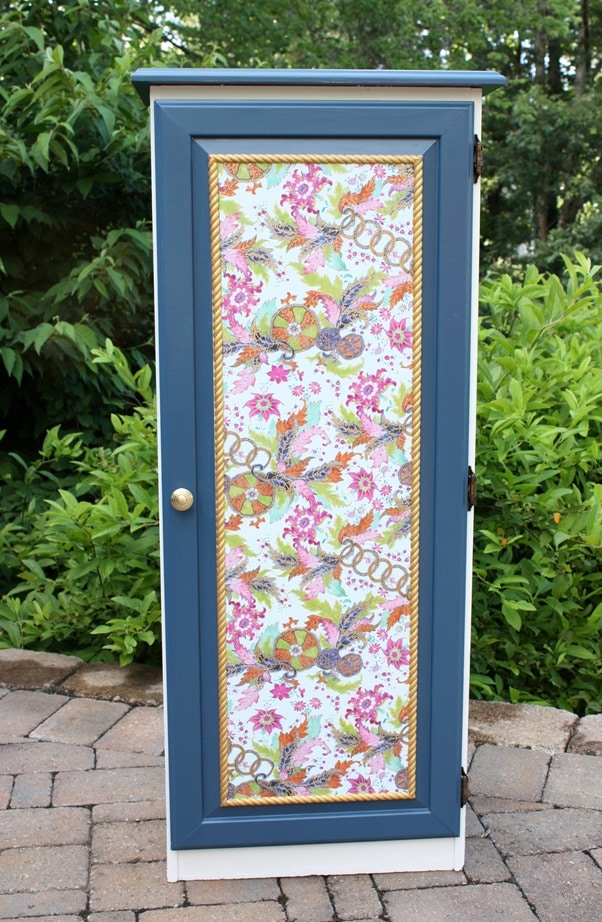 My mistake in painting this piece was that when I painted the interior of the cabinet white, I also painted the front face white. I realized my mistake when I attached the door to the cabinet, but there was no time to fix it because I needed to take pictures that evening since my beach vacation started the next day.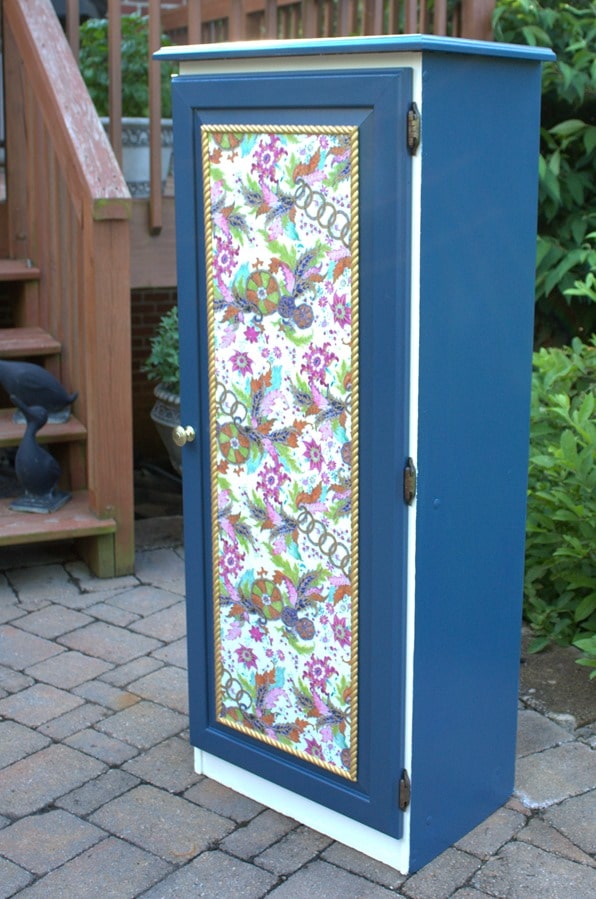 The gift wrap was decopauged to the cabinet front using Americana Decou-Page by DecoArt. The paint and gift wrap were sealed with General Finishes High Performance Top Coat. The knob is from the local Habitat ReStore.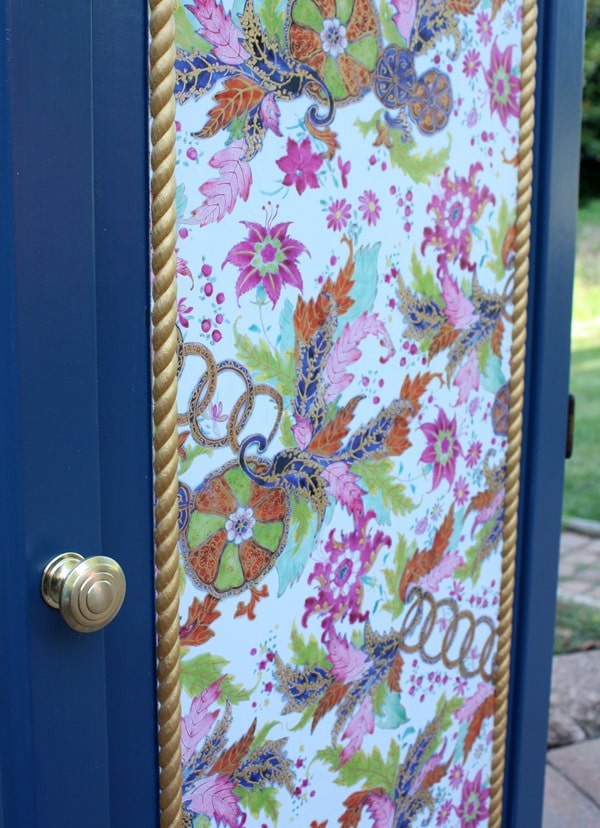 Rope trim from The Home Depot painted with DecoArt Dazzling Metallic paint in Splendid Gold frames the paper. I attached it to the cabinet front with wood glue.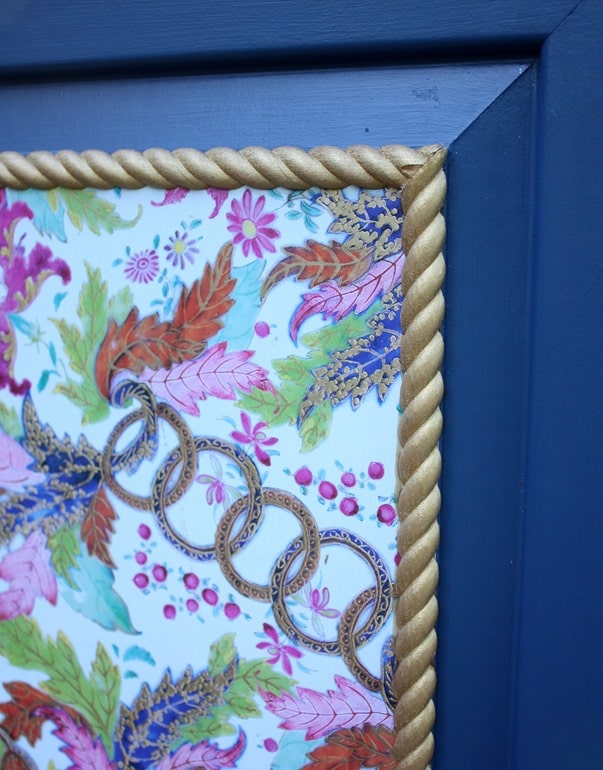 The interior of cabinet looks pretty in white. I used a satin in a custom mixed color passed along from a friend who moved into a tiny apartment.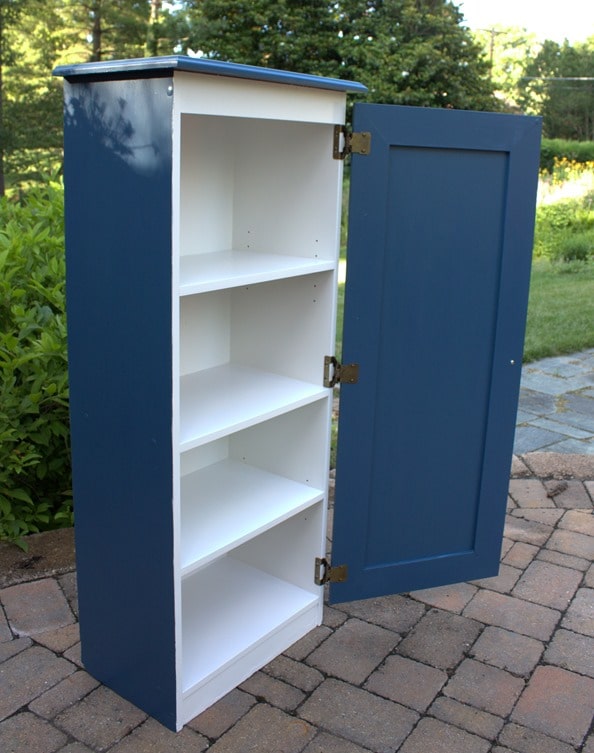 After the cabinet front is painted blue, I'll be completely pleased with this piece.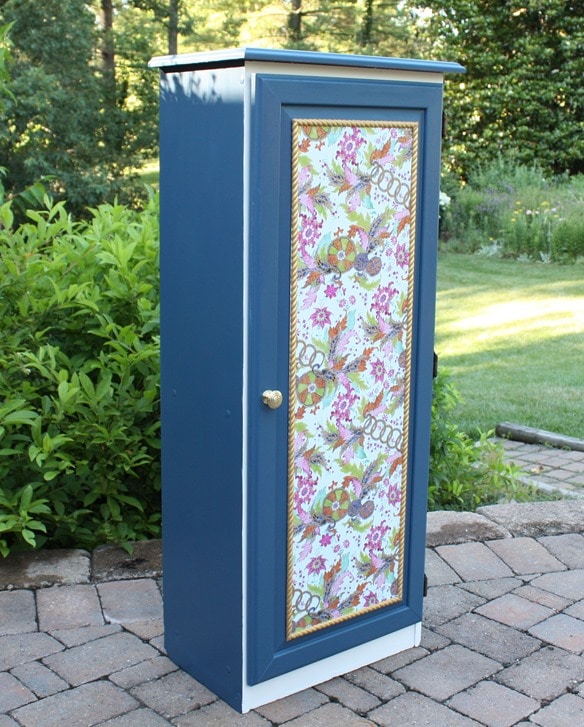 I'm closing my shop at The White Brick House in Forest but will have this piece for sale July 16 at the Picket Fences Antique and Vintage Pop-Up Sale in Madison Heights. If you are local, come on out to the sale!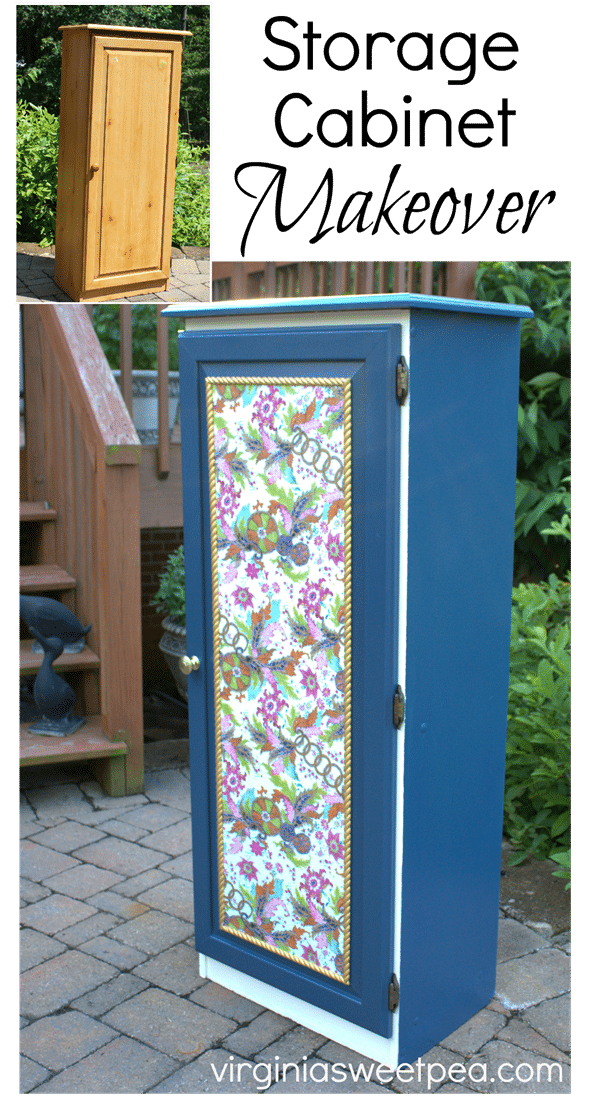 I'm looking forward to seeing what my friends share for this month's coastal themed makeovers. Click on the links below to visit each project.