It's been a long time since I've shared a recipe with you.  In fact, it was back in January when I shared my Crock-Pot Beef Stew.  Now that I'm off for the summer, I've had more time to cook and finally time to bake.  I love trying new recipes and when I saw one for Chocolate Chip Toffee Potato Chip Cookies, I couldn't resist trying it.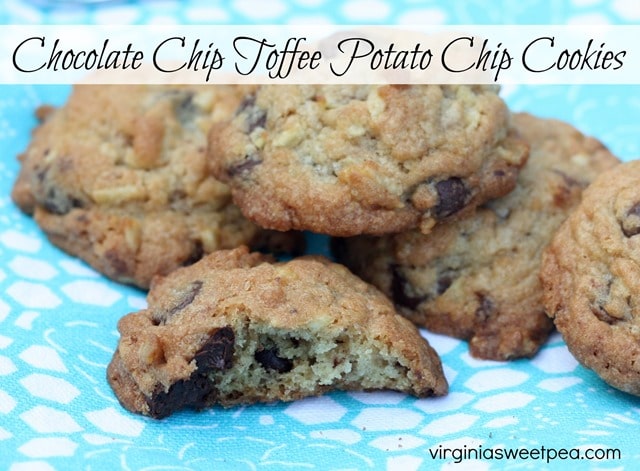 These cookies are crisp and full of flavor.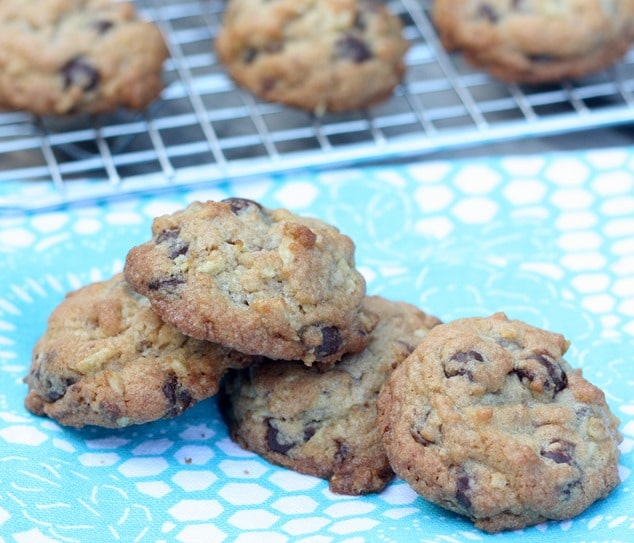 It was hard to stop at one, two if I'm honest, after they came out of the oven.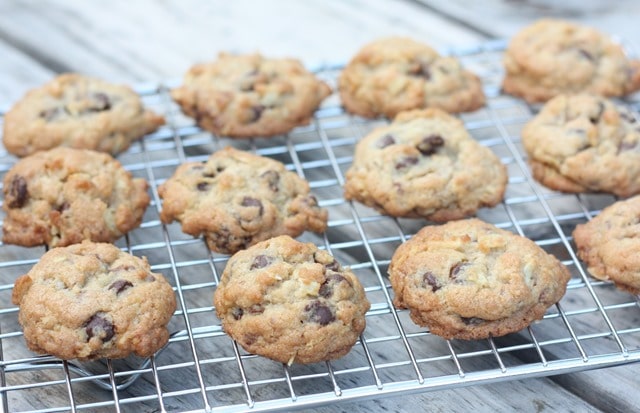 This recipe is from Melissa's Southern Cookbook (affiliate link) that just just became available at the end of May.  I have poured over my copy since receiving it and have marked many recipes that I want to try.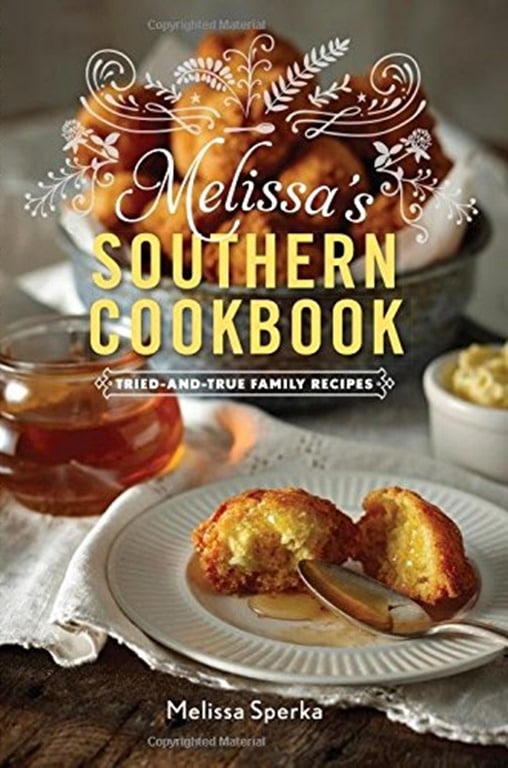 I used the exact ingredients that Melissa lists in her recipe but made a few changes in the procedure.  I used my mixer to mix in the chocolate chips, toffee, and potato chips.  She suggests mixing them in by hand.  I also used my smallest cookie scoop instead of the 2 oz scoop that Melissa suggests.



Yield: 87 cookies
Chocolate Chip Toffee Potato Chip Cookies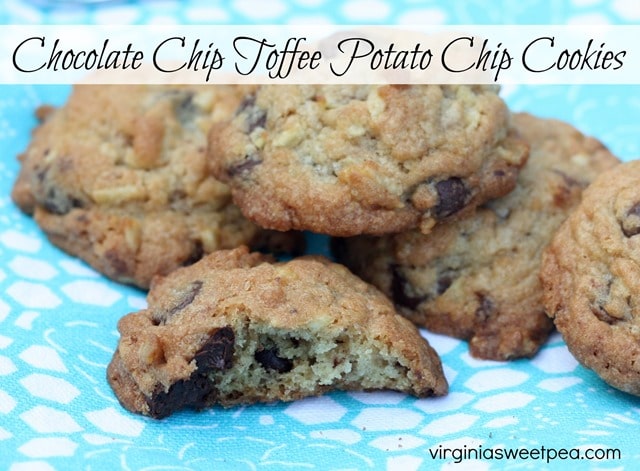 This crispy cookie is full of flavor.
Ingredients
2 1/4 cups all-purpose flour
1 tsp baking powder
3/4 tsp salt
1/2 tsp baking soda
1 cup unsalted butter, room temperature
3/4 cup light brown sugar
3/4 cup granulated sugar
2 tsp vanilla extract
2 large eggs
3 cups crushed potato chips with ridges
1 (12 oz) package chocolate chips
1//2 cup toffee bits
Instructions
In a bowl of a stand mixer, cream together the butter, brown sugar, granulated sugar, and vanilla. Add the eggs one at a time, beating well after each addition.
While the mixer is running gradually add the flour, baking powder, salt, and baking soda. Beat just until all of the ingredients are incorporated, stopping and scraping the sides of the bowl periodically.
Mix in the chocolate chips and toffee bits, then mix in the potato chips.
Chill dough for 30 min to 1 hour.
Preheat oven to 350 degrees. Line baking sheets with parchment or Silpats. Scoop out dough with a 1 T. scoop and place balls of dough 2" apart.
I bake three cookie sheets at a time. Bake for 5 minutes. Turn sheets. Bake for 5 more minutes. Keep unused dough refrigerated until ready to bake.
Cool cookies for 5 min. on cookie sheets and then transfer to a cooling rack to cool completely.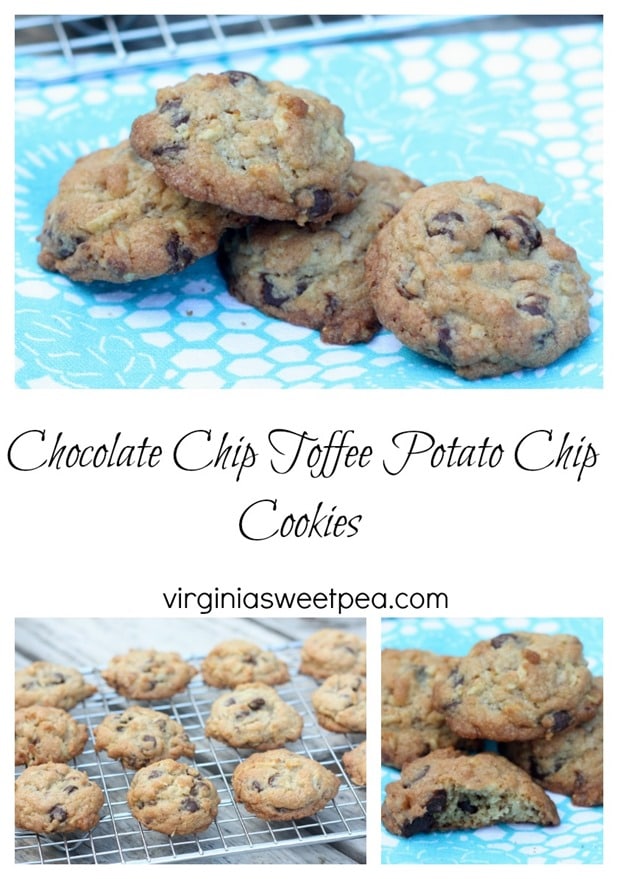 What do you think?  Is this a cookie that you would like to try?