Every now and then I like to enjoy a good cocktail. Years ago I found a recipe for a Tequila Mojito and have made this cocktail at least once every summer ever since.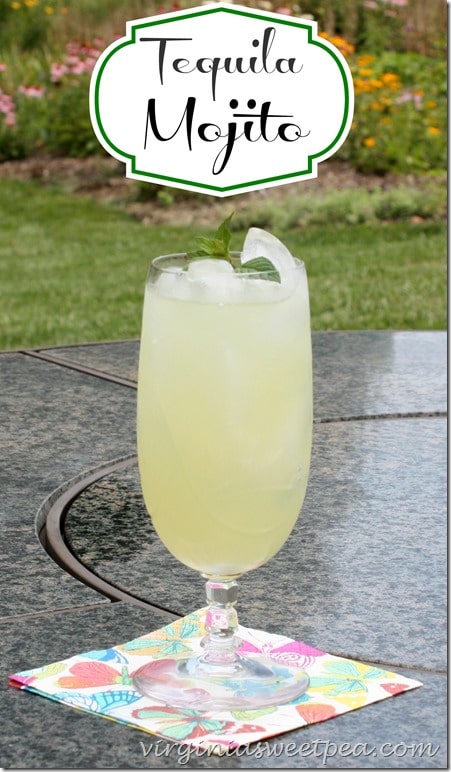 The key to making a great Tequila Mojito is having fresh mint.
Two pots of mint have grown on my deck for years and years.
I learned from my mom that mint must be grown in a pot or it will spread all over.
Mint must not care if it is divided or if it gets fresh soil, as this pair has grown in the same spot with no care other than water for at least ten years.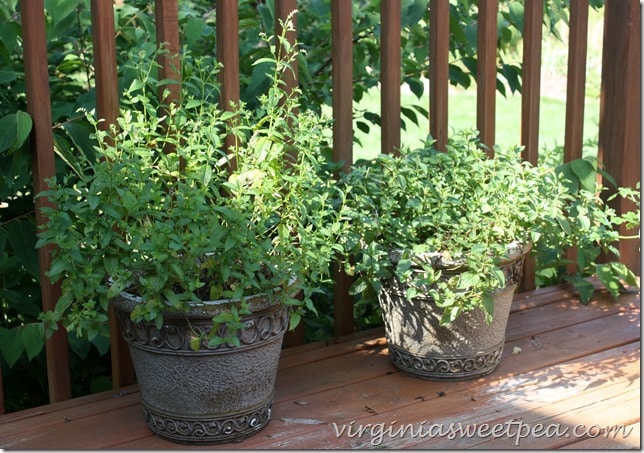 How to Make a Tequila Mojito
A Tequila Mojito starts with making a mint syrup.
Sugar and water are brought to a boil, the heat is turned off, and fresh mint is added. T
he mixture stands for two hours and then is strained.
The mint syrup can be made up to a week in advance and should be stored in the refrigerator.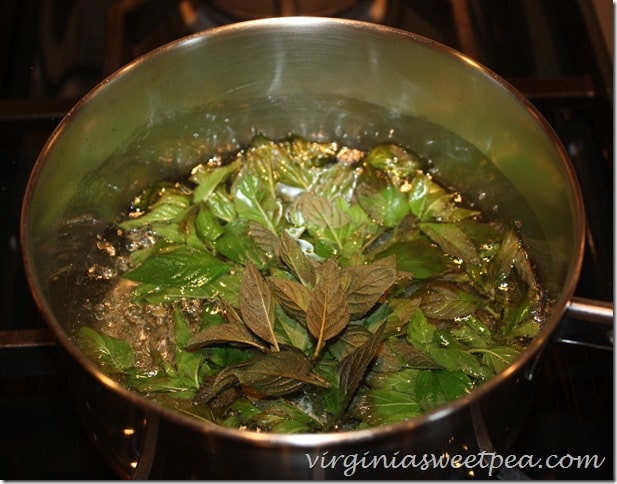 Lime juice, Sprite (I use Sprite Zero), and tequila are mixed with the mint syrup to make a most delicious pitcher of Tequila Mojitos.
Fill a glass with ice, pour in the drink, and garnish with a mint sprig.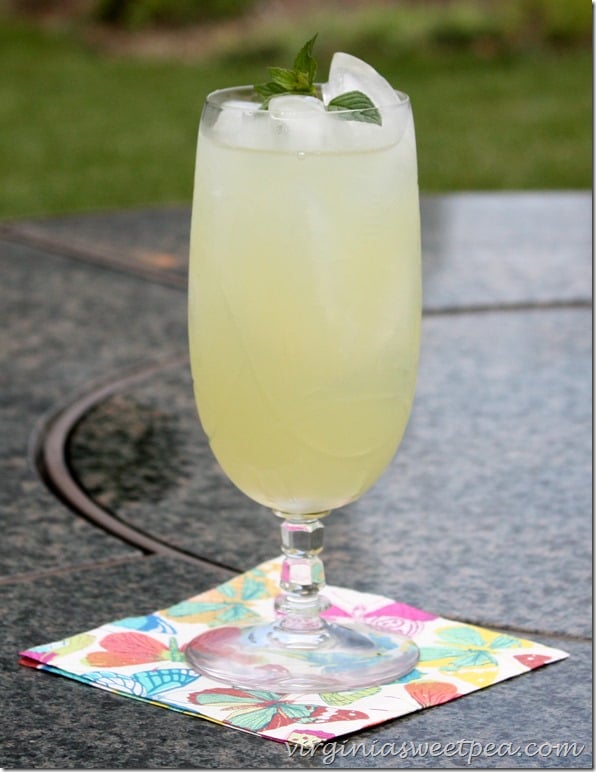 Tequila Mojito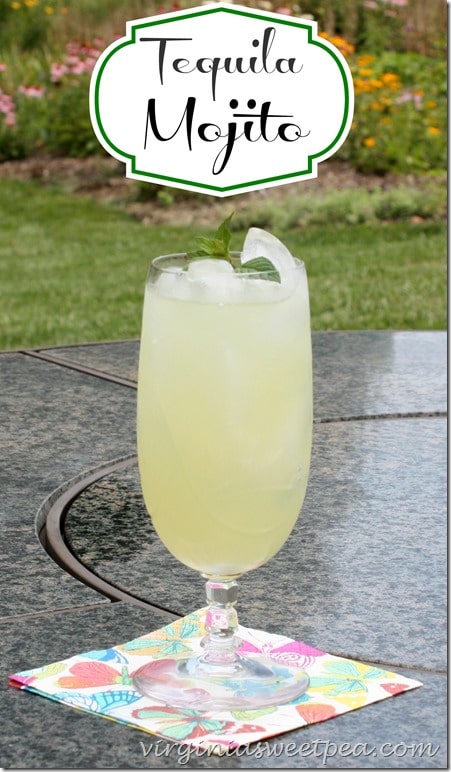 Ingredients
1 cup water
3/4 cup sugar
1 cup fresh mint
2 cups Sprite (I use Sprite Zero)
1 cup lime juice (I use bottled)
1/2 cup tequila
Instructions
Bring water and sugar to a boil. Stir often until the sugar dissolves. Remove from heat; add mint; let stand 2 hours.
Pour mixture through a wire-mesh strainer into a pitcher, discarding mint.
Stir in Sprite, lime juice, and tequila.
Serve over ice and garnish with a mint sprig.



Now doesn't this look tasty?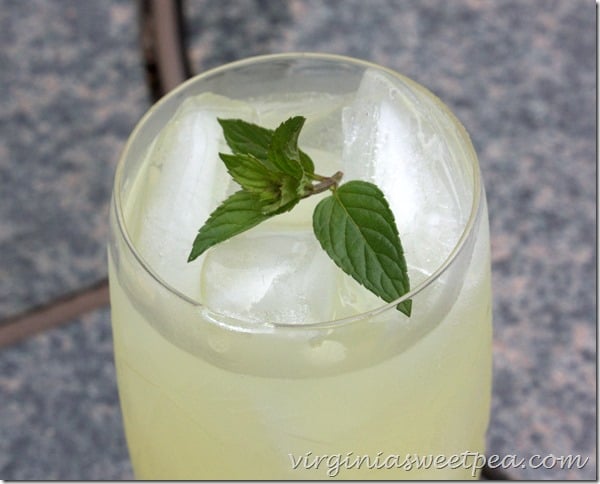 I recently relaxed on my patio and enjoyed a Tequila Mojito as the sun went down.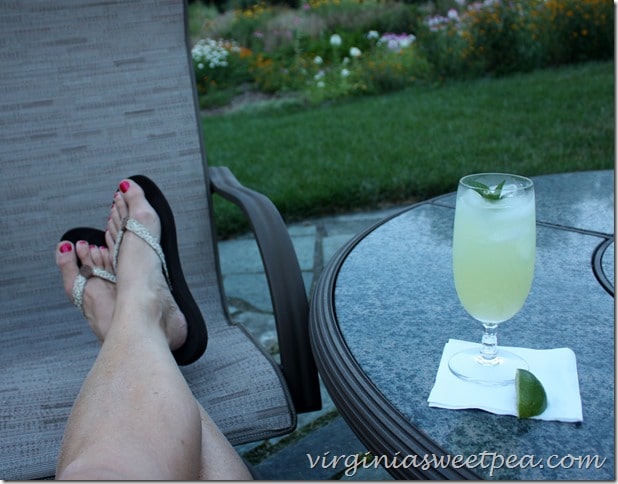 If you have friends over, you may want to make a double batch. One easily leads to another and before you know it, the pitcher is empty. Cheers!