There's nothing like a good Margarita on a hot summer's day. I love a Margarita but I don't love the calories. This 105 calorie Margarita delivers all of the flavor and punch of a Margarita with just a few calories. I'm all for that!
105 Calorie Margarita
A group of friends meets for monthly "Margarita Mondays". I love getting together with my friends but I often skip the Margarita because of the calories. Don't get me wrong, I love a Margarita but I work hard to maintain my figure and I hate to drink my calories, I'd rather eat them.
Do you know that a Margarita is among the highest-calorie alcoholic beverages you can choose? Laced with sugar and sweet liqueur, just one margarita may contain as many calories as your meal. Eight ounces of a standard margarita on the rocks will set you back about 455 calories, while a 12-ounce margarita has about 680 calories. Yikes!
With a few ingredient substitutions, you can make a Margarita that's figure friendly.
Low Calorie Margarita Ingredients
All you need to make a 105 calorie Margarita is tequila, orange and lime juice, and two packets of Truvia.
How to Make a 105 Calorie Margarita
Add all ingredients to a cocktail shaker and fill halfway with ice. Shake vigorously. Strain into a salt-rimmed glass filled with ice and garnish with a lime.
Relaxing on the patio with a magazine and a cocktail that's figure-friendly is a perfect way to end a summer day.
Care to join me?
The Big Question – Is this Really 105 Calories?
I found this recipe in Shape Magazine a long time ago and used their calorie calculation of 105 calories. When I put the ingredients into another calorie calculator, it comes up with 85 calories.
I'll admit that this recipe is a very small portion, so if you want to double or triple it, if it is truly 85 calories, a double portion would only be 170 calories and a triple 255 calories. Another way to make the portion larger would be to add a bit of Diet Sprite to the mixture.
Regardless, this recipe is definitely lower calorie than a traditional Margarita made with Triple Sec, and it truly is tasty!
Yield: 1 serving
105 Calorie Margarita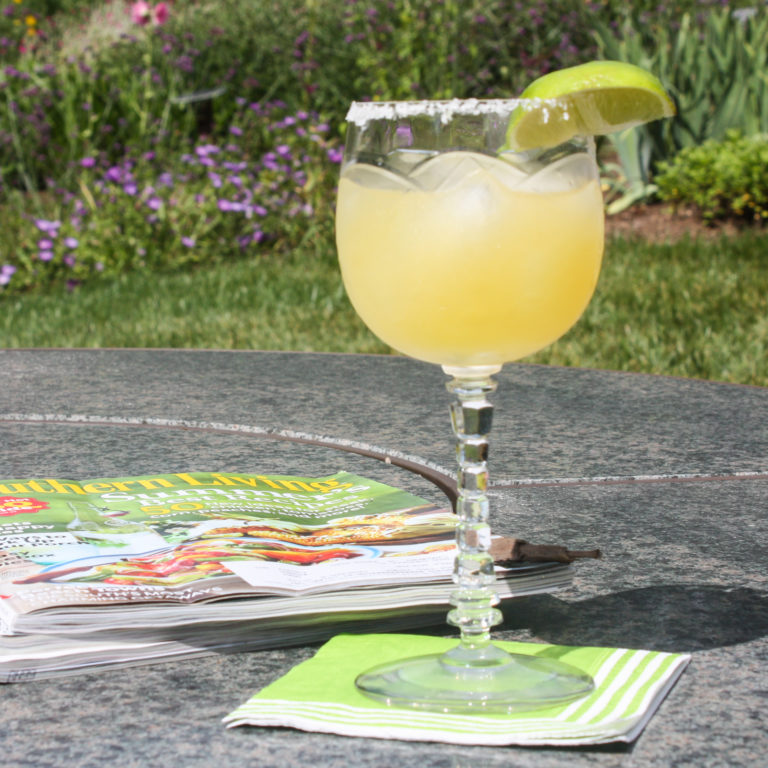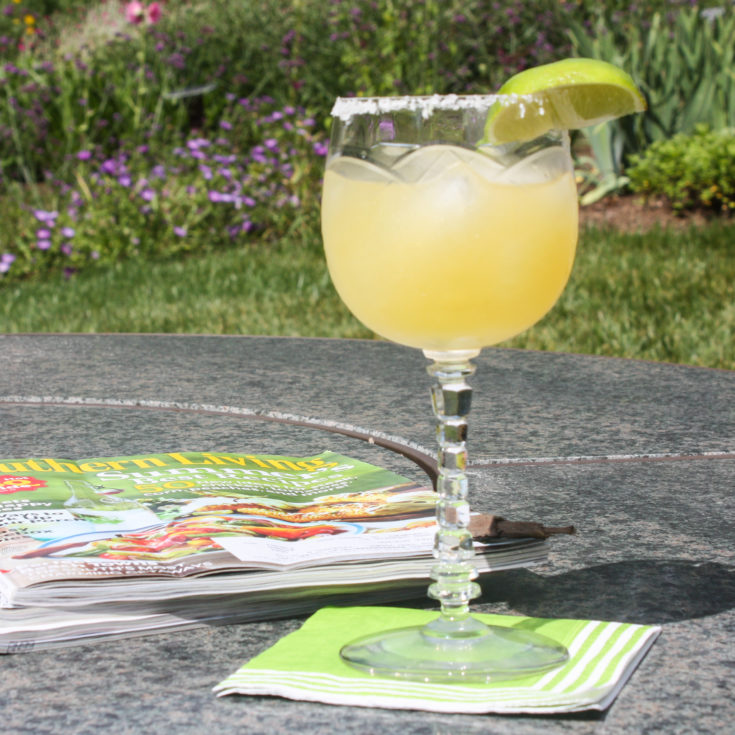 Enjoy a Margarita without the guilt with this low-calorie recipe.
Ingredients
3 T Tequila
1 1/2 T fresh squeezed lime juice
1 1/2 tsp orange juice  (fresh squeezed or bottled)
2 packets Truvia
Notes
This isn't a large serving but it is a tasty one!
Nutrition Information:
Yield:
1
Serving Size:
1
Amount Per Serving:
Calories:

105
Total Fat:

0g
Saturated Fat:

0g
Trans Fat:

0g
Unsaturated Fat:

0g
Cholesterol:

0mg
Sodium:

1mg
Carbohydrates:

5g
Fiber:

0g
Sugar:

1g
Protein:

0g