This post and photos may contain Amazon or other affiliate links. As an Amazon Associate I earn from qualifying purchases. If you purchase something through any link, I may receive a small commission at no extra charge to you. All opinions are my own.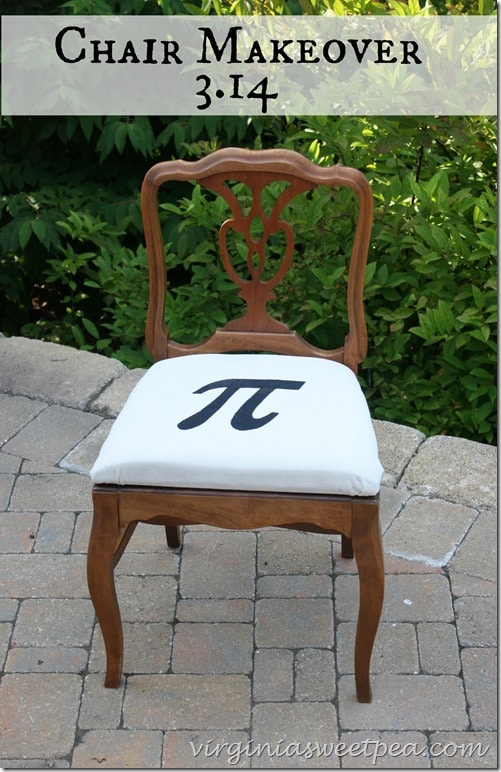 It's time for another themed furniture makeover! Each month of group of blogging friends challenge each other to make over a piece of furniture with a particular theme. This month the theme is numbers. Since I have taught math, am the daughter of a math teacher, and have an engineer for a husband, Pi is my number of choice.
Earlier this summer one of my neighbors had a yard sale where I scored a vintage radio and a cast iron corn stick pan. I admired a chair at the yard sale that was reasonably priced but passed it up thinking I didn't need to add another piece of furniture to the growing collection in my basement. The next day my neighbor placed this chair on the curb for the trash since it didn't sell in the sale. Of course the second I saw it out my window, I darted across the street to save it.
The chair was in good shape structurally and its only problem was a few scratches and its need of a new seat cover.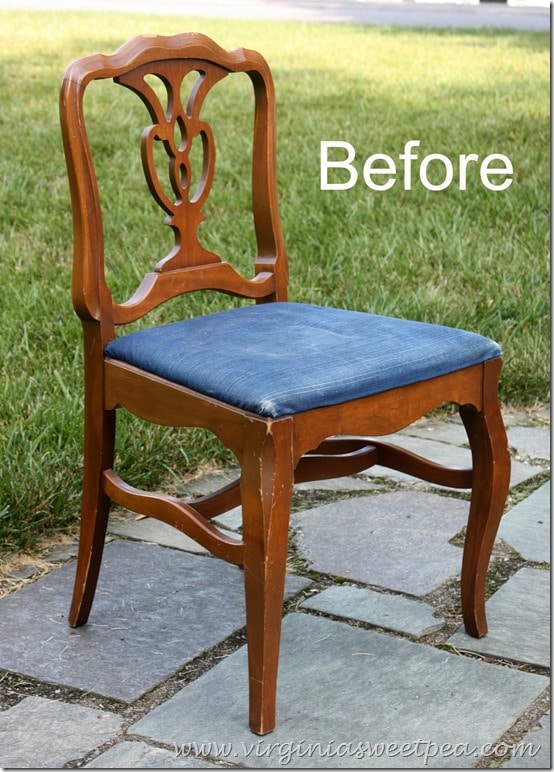 At first I thought I'd paint this piece but then decided to refinish it. I sanded it, stripped it, and brought out the beauty in the wood with two coats of Minwax Antique Oil Finish.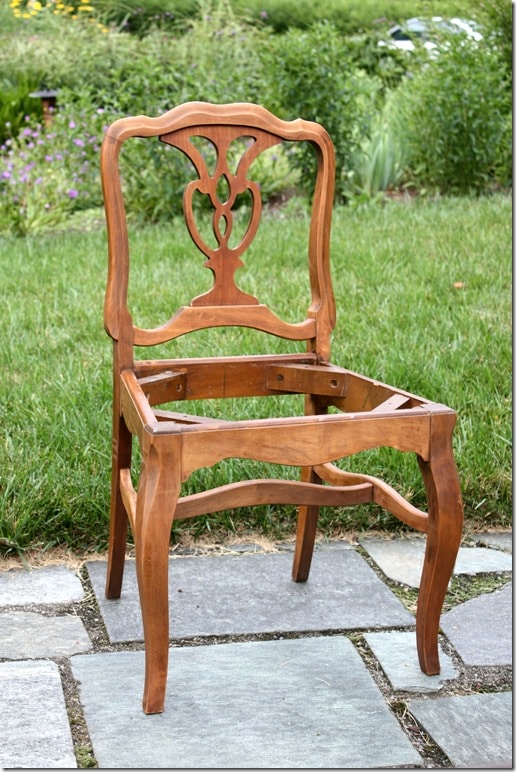 The original chair cushion wasn't plush enough for my taste, so after I removed the many staples holding two layers of fabric in place, I added a new layer of foam to give it a softer seat.
To make the Pi to decorate the seat cushion, I first printed a Pi symbol the size that I wanted. Heat N Bond was ironed to the back of a black piece of scrap fabric the size of the printed Pi and then cut out. After ironing the Pi to the center of a drop cloth piece, I zig-zagged around the edges with my sewing machine to make sure that it will stay firmly in place.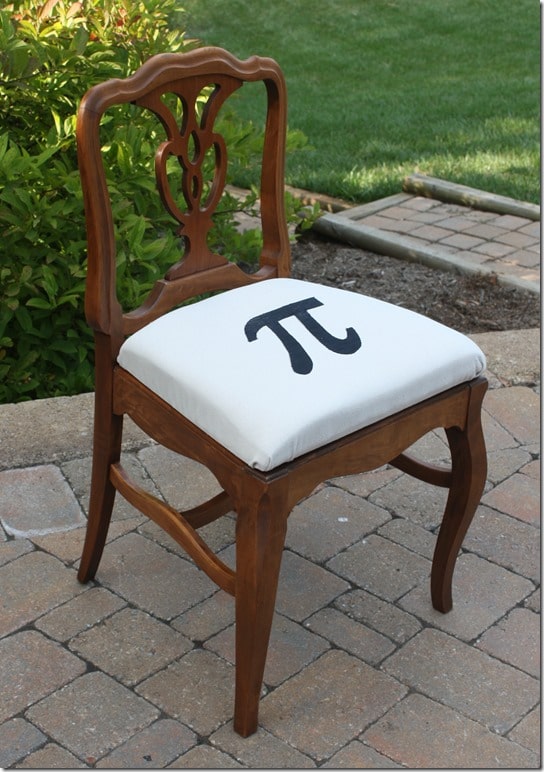 My Pi themed chair makeover appeals to my slightly nerdy side and to that of my slightly nerdy spouse. I'm wondering if my neighbor might want this chair back after I show him what I did with it.
I have so much enjoyed participating in our monthly makeovers. If you missed any, here is a list of the themes and projects:
February – Romantic – I didn't participate.
March – Metallics – Stenciled Stool
April: Bright – Garden Bench
May: Flowers – Floral Bar Stool
June: Travel – Nautical Coffee Table
Be sure to scroll down to see how my friends made over their furniture with a numbers theme.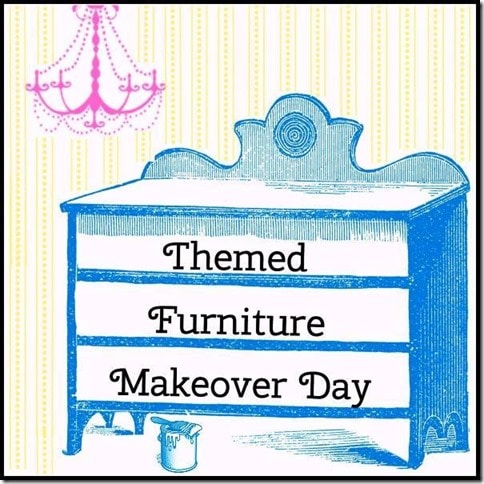 Disclosure: This post contains affiliate links.
Sharing With: Savvy Southern Style, Stone Gable, The Bold Abode