I've been celebrating Watermelon Week with a group of fabulous bloggers.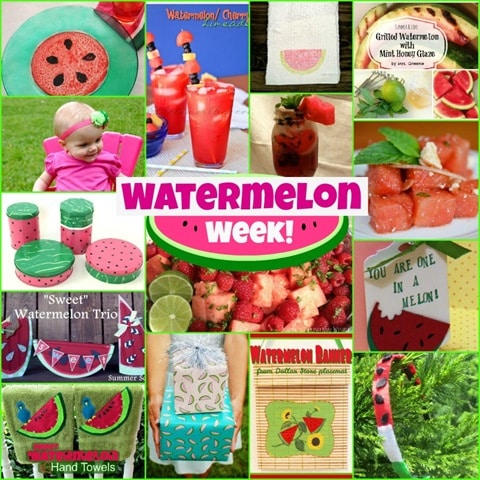 Today is my turn to post a fun project.
I've enjoyed wearing headbands for years. Having my hair off of my face is a must in hot summer months. A plain headband works just fine, but a jazzed up headband is more fun. My watermelon headband is a perfect summer accessory.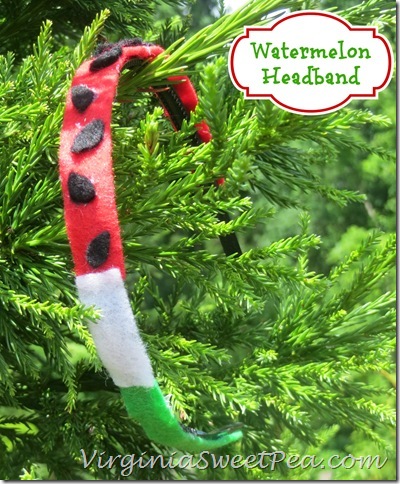 Making a water melon headband is quick and easy. In fact, you probably have all of the supplies that are needed in your craft stash.
How to Make a Watermelon Headband
Supplies
Felt in green, white, red, and black
Plastic Headband
Glue Gun
Scissors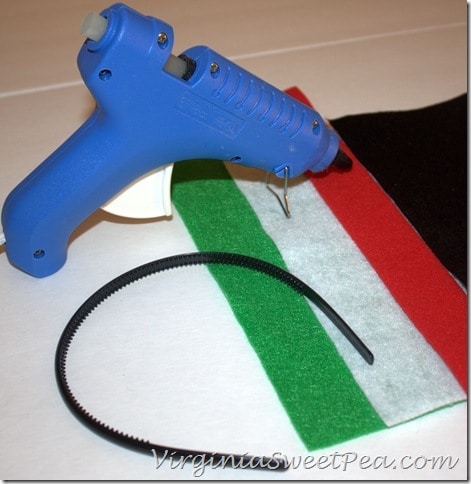 Procedure
1. So that the felt won't irritate your ears, put the headband on and mark with your fingers where you want the felt to begin. I marked my headband 3/4" from each end. Measure the remaining headband area to figure out how much of each color of felt your will need. My headband measured 12 1/2 inches not counting the 3/4" left at each end.
2. Cut a piece of green felt 3 1/2" by 1/2" and glue to one end of the headband starting 3/4" up.
3. Cut a piece of white felt 1 1/4" by 1/2" and glue to the headband overlapping slightly over the green felt.
4. Cut a piece of red felt 7 3/4" and glue to the headband overlapping slightly over the white felt.
Note: 3 1/2 + 1 1/4 + 7 3/4 = 12 1/2 You many need to adjust your felt amounts depending on your headband measurement.
5. Cut seed shapes from the black felt and glue onto the red felt.
You now have a watermelon headband perfect for summer!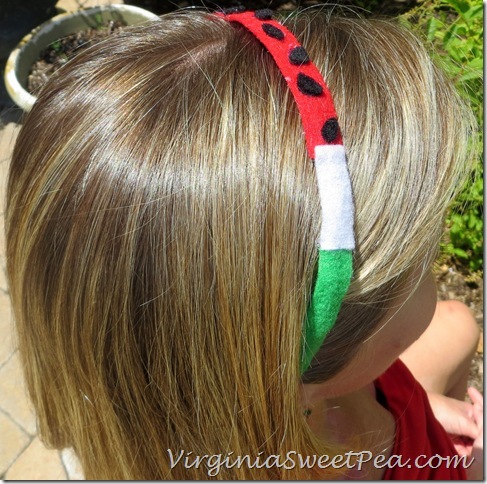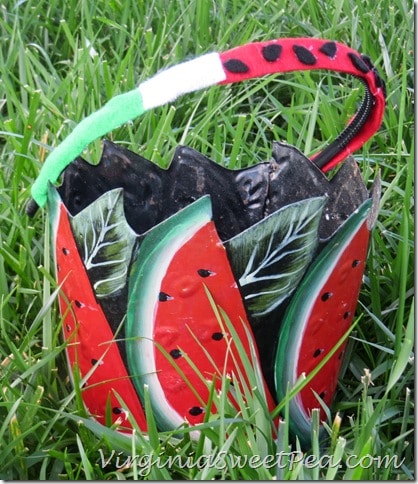 Also sharing a project today are Colleen from Just Paint It and Rhonda from Mrs. Greene .
Colleen shares her Watermelon Banner.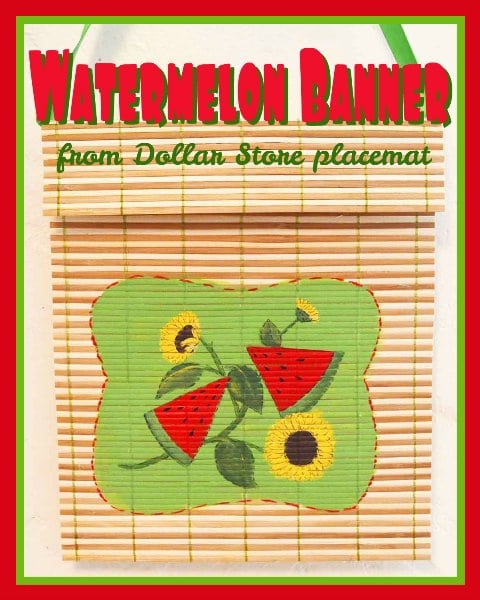 Rhonda shares her Grilled Watermelon with Mint Honey Glaze.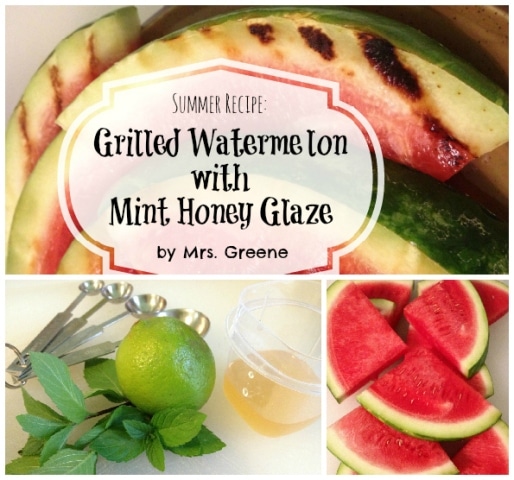 Thanks so much for joining us for Watermelon Week. Tomorrow will be the last day with three final projects.
Have you entered the giveaway for a $150 gift card to either Target, HomeGoods, or World Market? If you haven't, you don't want to miss it!
Sharing With:
Tutorials and Tidbits at Stone Gable, Transformation Thursday at The Shabby Creek Cottage, Home{work} at The Everyday Home, Wow Us Wednesday at Savvy Southern Style, Inspiration Gallery at Design, Diapers+Dining, Grace at Home at Imparting Grace, Weekend Bloggy Reading Party at Serenity Now, Chase The Star