The Last Day of Watermelon Week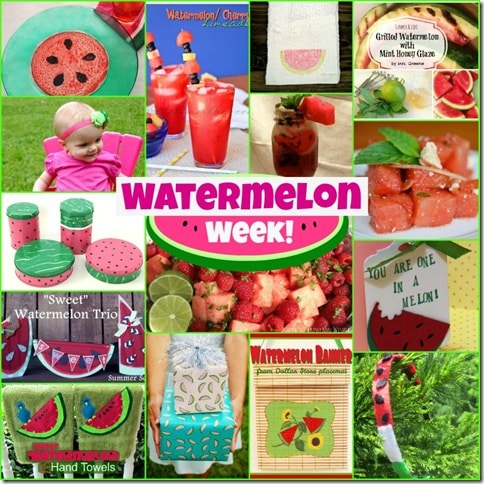 Today is the last day of Watermelon Week. I hope you've enjoyed the crafts and recipes that have been shared and maybe have been introduced to a few new-to-you blogs.
Watermelon Week goes out with a bang with three fabulous projects. Enjoy!
Brenda from Brenda Bird Designs shares her Watermelon Wrapping Paper. Isn't this incredibly beautiful?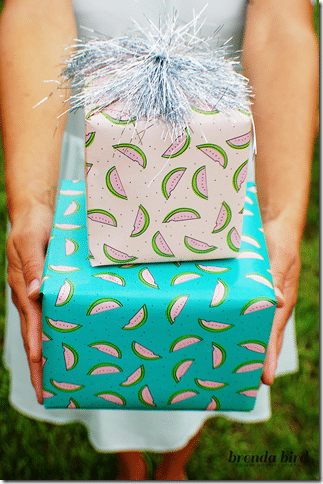 Sarah from Craft Quickies shares her Sweet Watermelon Outfit Inspired for a Sweet Little Lady.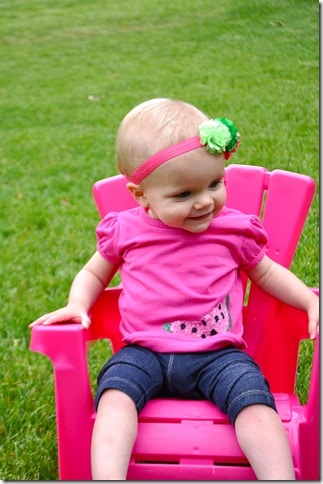 Summer from Summer Scraps shares her "Sweet" Watermelon Trio.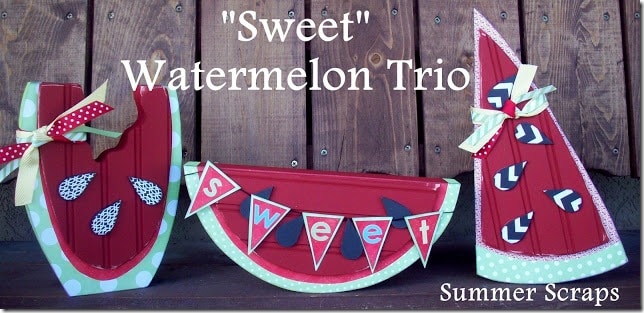 Thanks for joining me for Watermelon Week!
Don't miss the $150 giveaway to either Target, World Market, or Home Goods that I announced on Tuesday. Someone will win, it could be you!