13 Favorite Thanksgiving Recipes
It's November and time to start thinking about what to serve for Thanksgiving. Get some menu ideas from The Cooking Housewives today as we share Favorite Thanksgiving Recipes.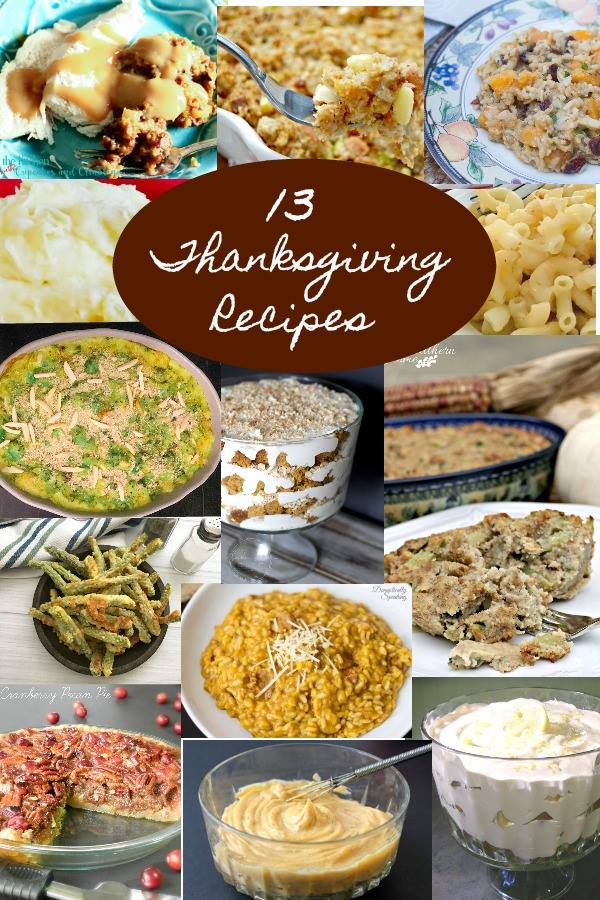 Thanksgiving Traditions
Thanksgiving is a favorite holiday because it's all about spending time with family. My mom hosts Thanksgiving each year and prepares the most delicious meal for us to enjoy.
After we enjoy Mama's meal, we take a walk with our dog through the historic neighborhood where Mama lives. Our niece joins us for the walk and we enjoy catching up with her busy life. This year she's a freshman at VCU and is on the Gold Rush dance team. If you see VCU basketball on tv, our girl is cheering the team on and dancing her heart out on quarter breaks and at half time. We are very proud of her!
I always spend the night with Mama and the next day we spend the day together doing something for Christmas. We usually shop, but not at traditional places. We enjoy going to antique stores, small local shops, and especially enjoy a trip to a Mennonite cheese shop that is in her area.
We've also spent the day after Thanksgiving gathering greens and making wreaths and centerpieces for our homes. One year we spent the day at her dining room table making Christmas crafts. No matter what we do, we enjoy spending time together.
Favorite Thanksgiving Recipes
For this month's The Cooking Housewives Thanksgiving Recipe Roundup, I'm sharing Butternut Squash Rice Pilaf.
Mama first served this recipe for Thanksgiving in 2005 when my vegetarian sister-in-law joined us for the holiday. We all enjoyed this recipe and not only is it tasty, it's also healthy.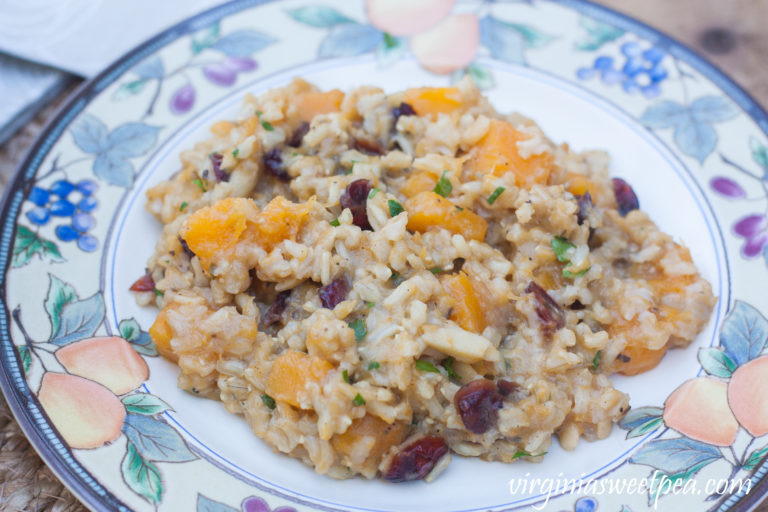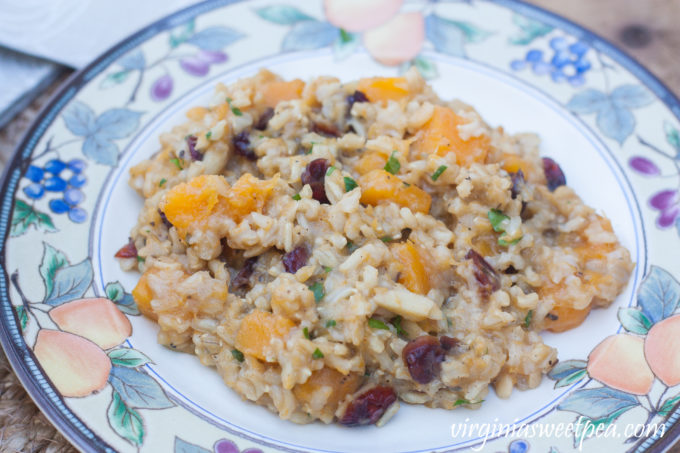 If you like homemade cranberry sauce over the kind that comes in a can, check out my Spirited Cranberry Sauce that gets a boost of flavor with the addition of port and Grand Marnier.
Another Thanksgiving side that we enjoy is Brussels Sprouts with Pancetta.
Enjoy the Thanksgiving recipes shared this month from The Cooking Housewives!