Chair Makeover (Another Trash to Treasure)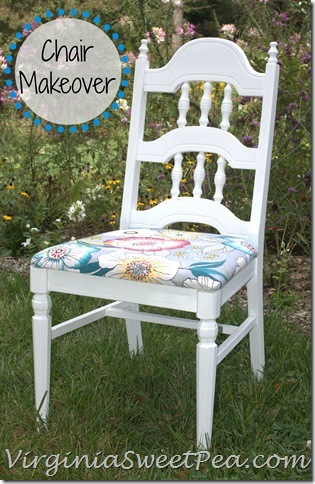 A late spring before school run allowed me to discover a chair that was in two pieces thrown in the garbage. After a quick examination, I realized that the chair could be repaired and brought back to life. Suzanne was kind enough to pick the chair up for me and take it to my house so that I wouldn't be late for school. I did not take a true before picture as this chair wasn't in the best of shape. Mr. SP repaired it for me and then I took over.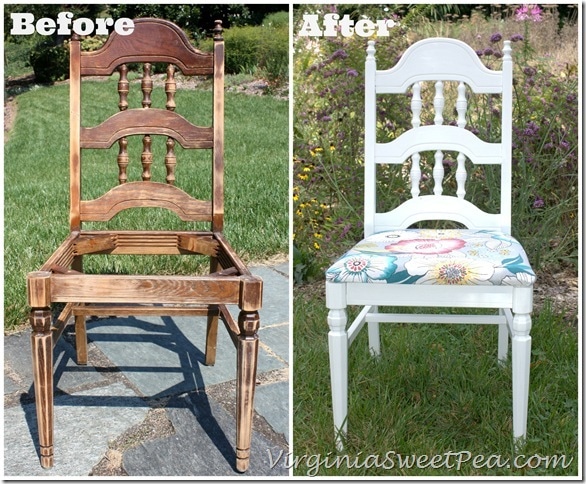 I started my part of the makeover process by sanding the chair. It then received several coats of Annie Sloan Pure White paint followed by Annie Sloan wax. The seat was a quick fix, it simply needed new fabric. I used leftover fabric from my bathroom curtain which also matches the yard sale chair that I made over in July.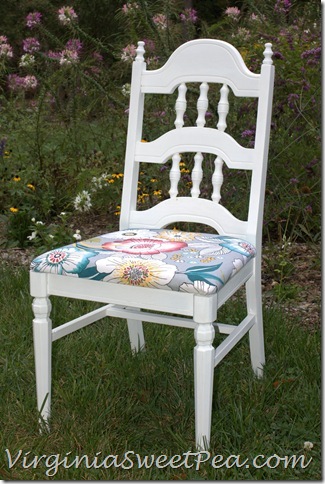 This chair was tedious to paint because of the spindles. I used a brush but if I had to do this project again, I'd use a paint sprayer.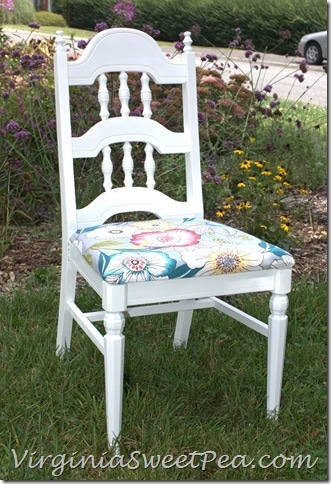 I'm really pleased with the end result and would bet that the original owner would be surprised to see how good their chair looks now.
I plan to sell this chair along with the yard sale chair at the Amherst County Sorghum Festival on October 5 and 6. If it doesn't sell, I just might keep it!
If you haven't entered, click over to enter the fall giveaway going on now for a $300 gift card to either Target, Amazon, or Visa.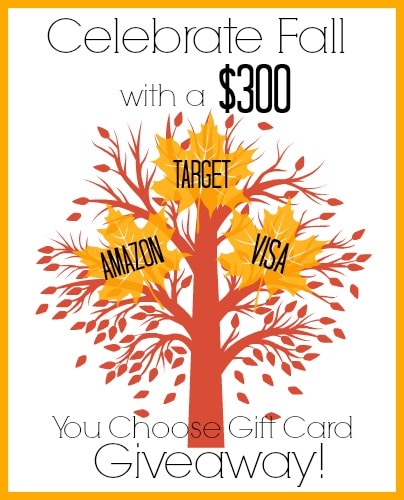 Sharing With:
Metamorphosis Monday at Between Naps on the Porch, Amaze Me Monday at Dwellings the Heart of the Home, Project Inspire{d} at Cupcakes and Crinoline, The Scoop at Confessions of a Plate Addict, Grace at Home at Imparting Grace, DIY Sunday Showcase at Fresh Idea Studio