Vintage 1970s Sewing Basket Makeover
Over the summer, we went to a yard sale at the Tuck Farm in Bedford County and I found a vintage 1970s Max Klein sewing basket along with lots of yarn and needlework patterns.
Isn't this a gorgeous spot? This picture is from a fall yard sale a few years ago. Sunrise service is held here on Easter.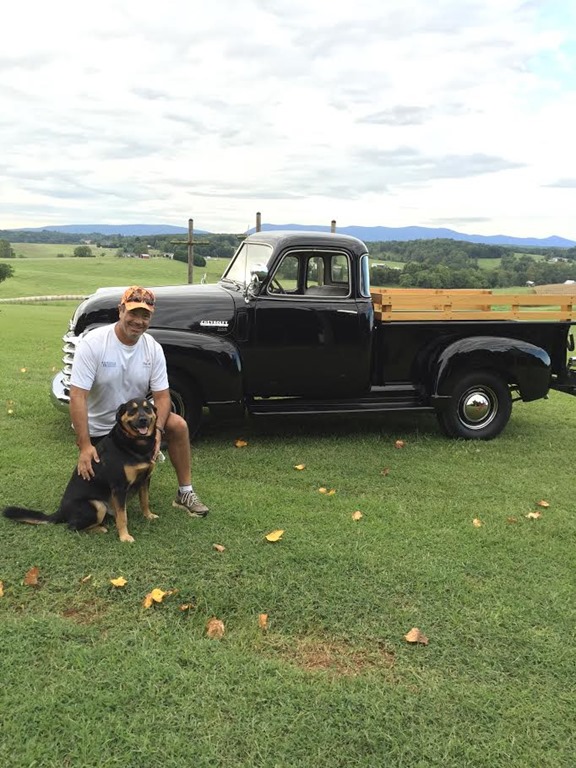 I passed the yarn and patterns on to my aunt and crafty cousins and kept the sewing box to makeover.
Vintage 1970s Sewing Basket Makeover
I discovered that the sewing basket is a Max Klein product. Max Klein plastics were sold at KMart. See more of his designs here.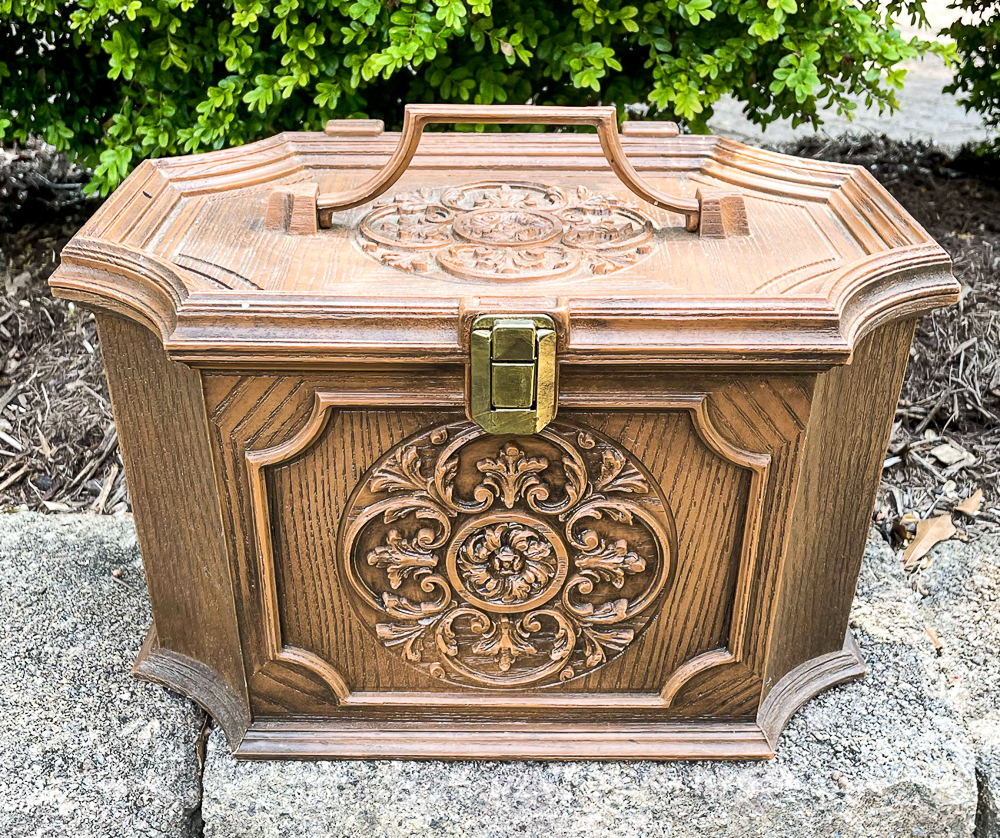 The inside includes a tray for storing thread, bobbins, pins, and more.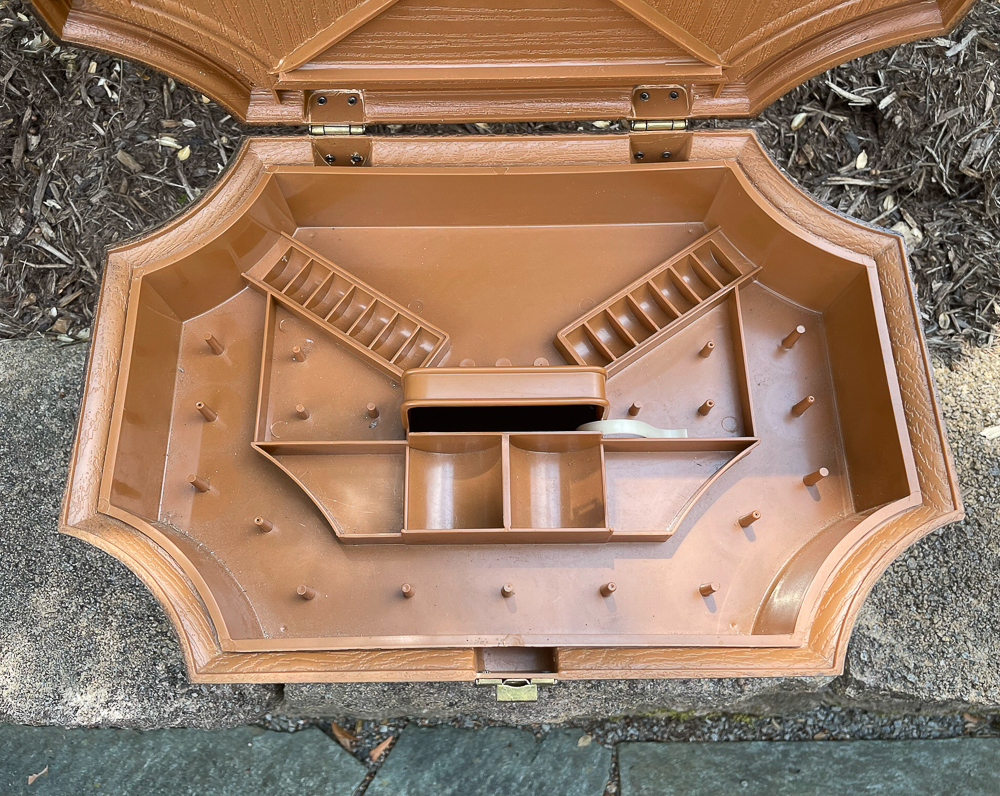 Under the tray is more storage for sewing supplies.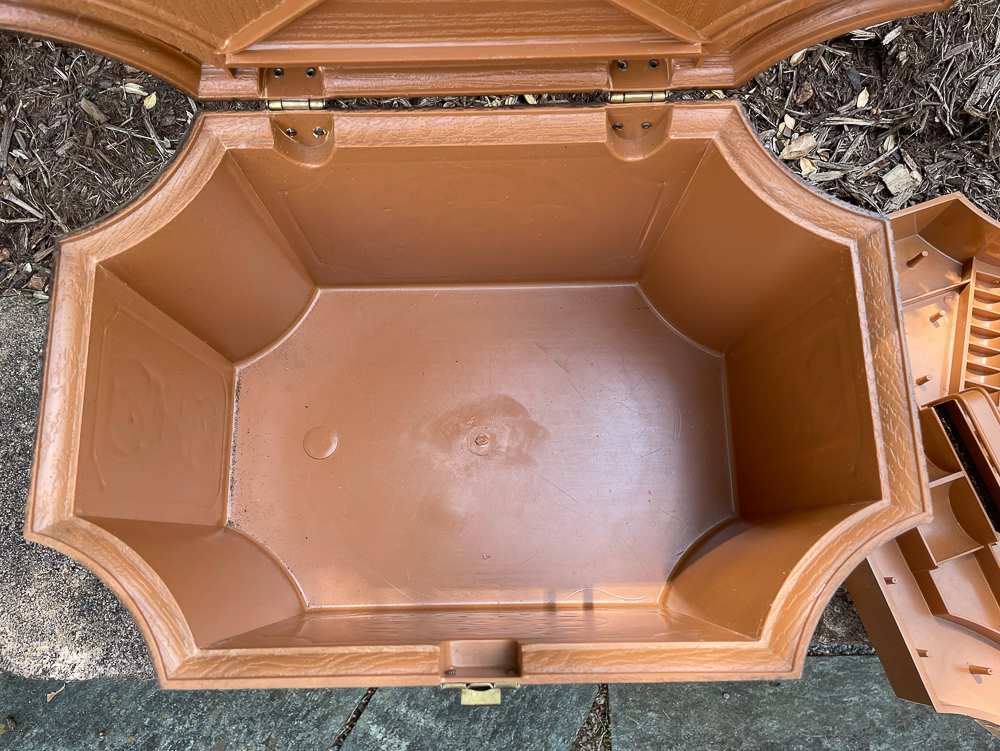 Max Klein Sewing Baskets for Sale
Click on the arrows to see Max Klein sewing baskets available to purchase.

The End Result
To makeover the sewing basket, I painted it and then stenciled gold paint onto the details. The final step was to protect the finish with wax.
I love the end result!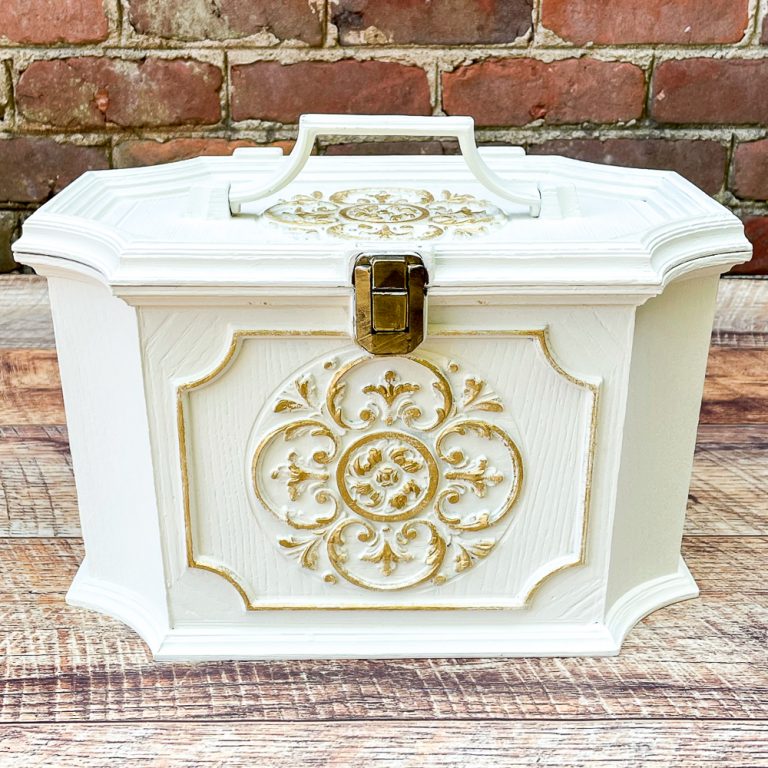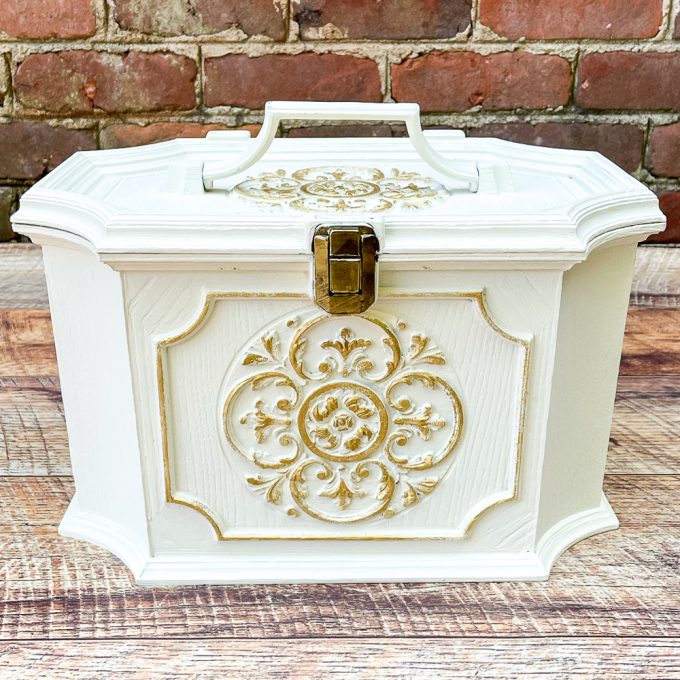 The gold really brings out the sewing box detail.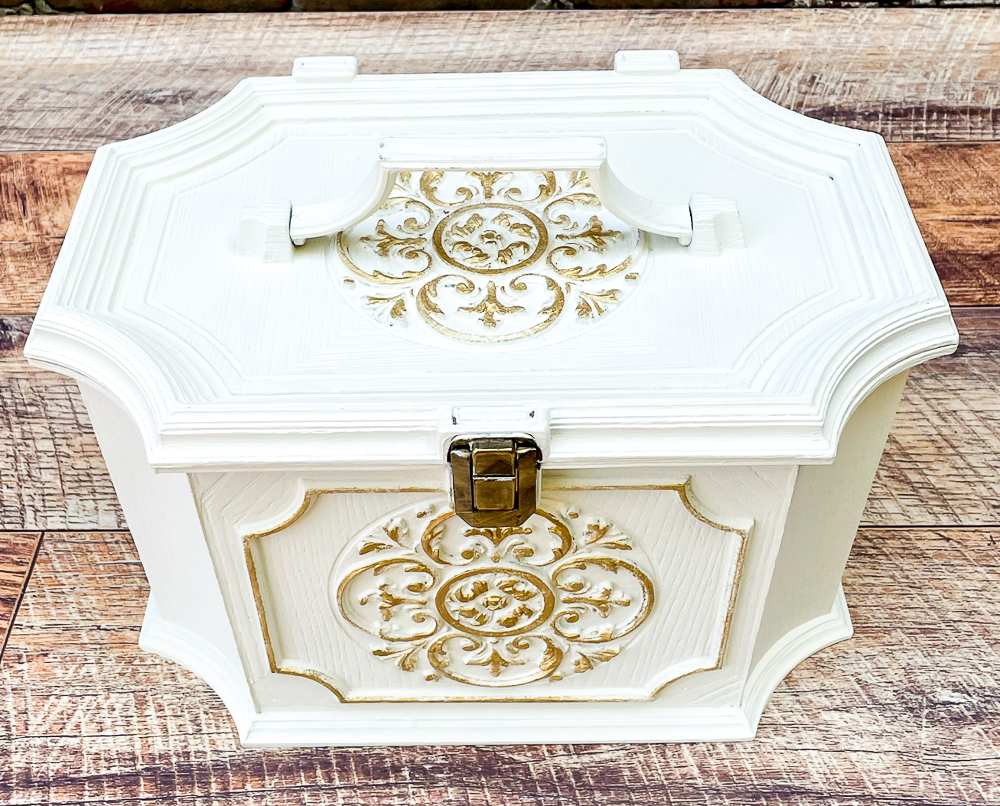 I also painted the inside of the sewing basket.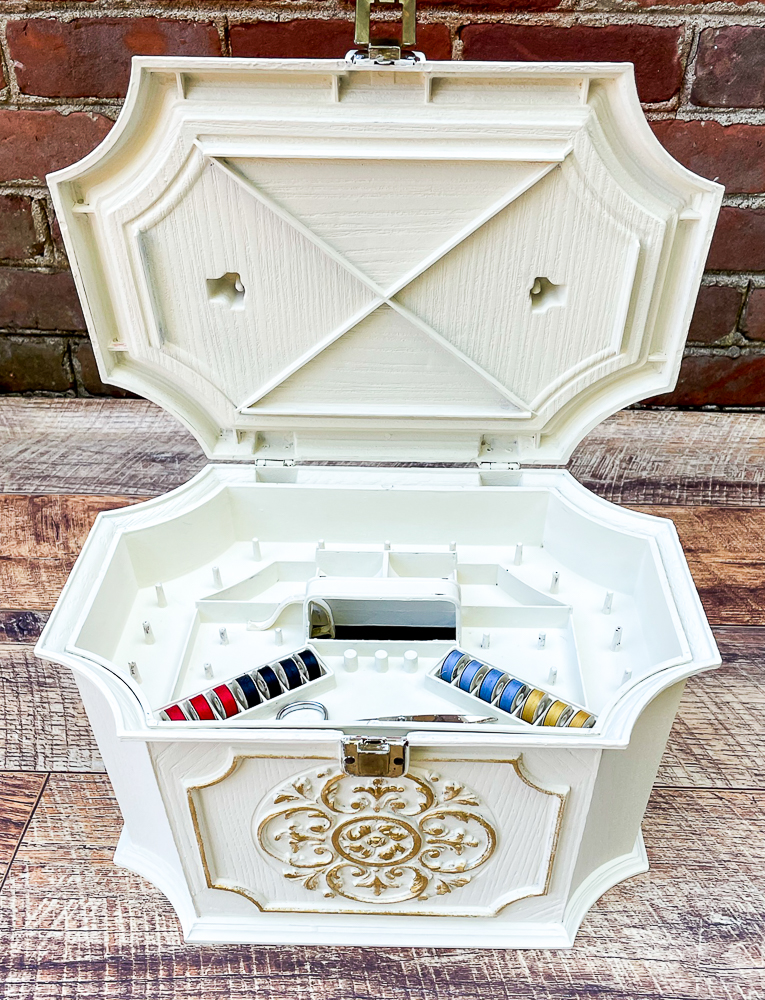 What a difference a little TLC makes!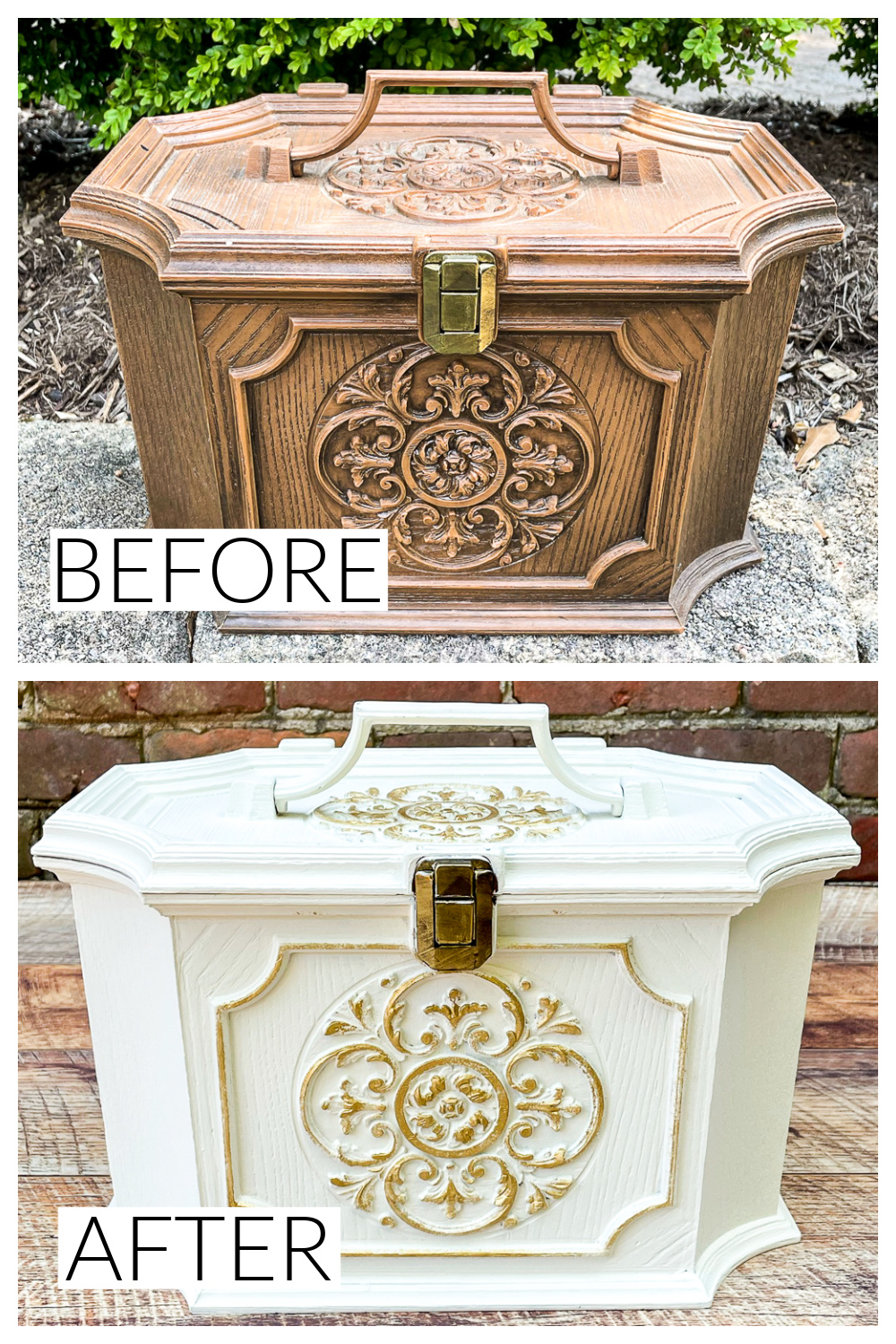 This sewing basket will be passed along to one of my former students, Kallena, daughter of a very dear friend.
When Kallena was born, her grandmother said, "Kallena. Rhymes with Skulina." We got a good laugh out of that.
Vintage 1970s Sewing Basket Makeover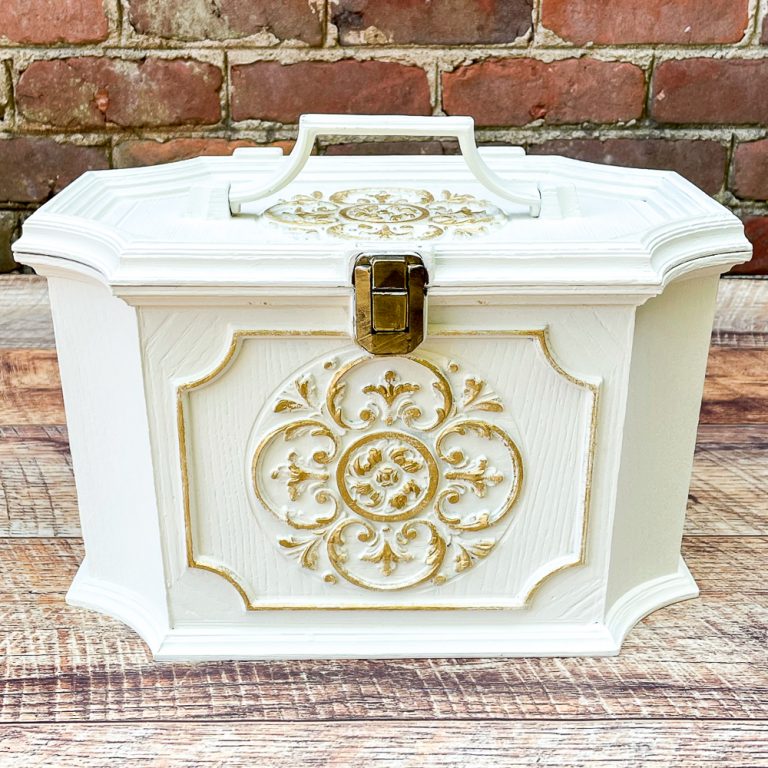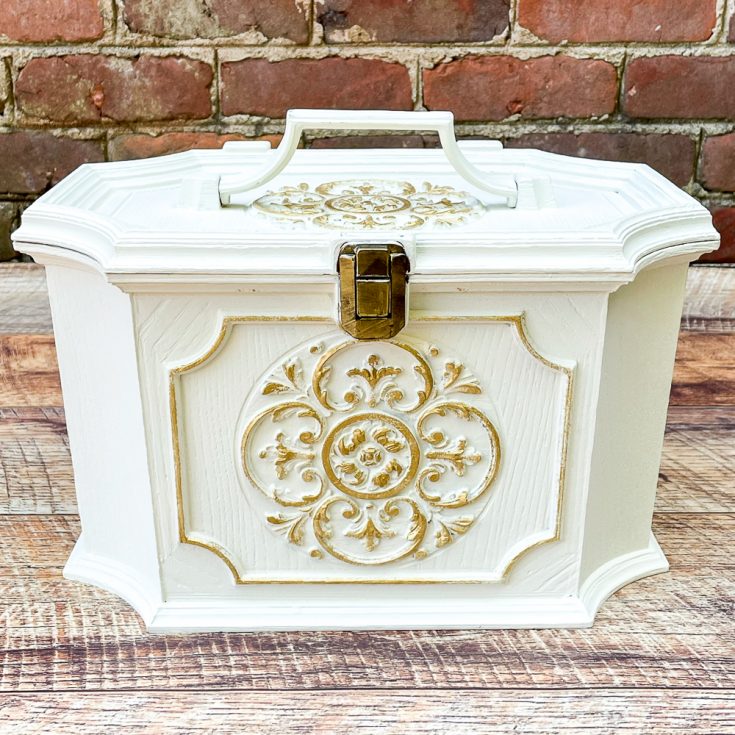 A vintage 1970s Max Klein sewing basket gets a makeover.
Materials
Paint - I used chalk paint.
Paint Brush
Gold Craft Paint
Stencil Brush
Paper Towels
Paper Plate
Instructions
Clean the sewing basket.
Paint with desired paint color. I did three coats of paint.
To bring out the details, use craft paint and a stencil brush.
Dip bristles of the stencil brush into craft paint poured onto a paper plate. Tap the stencil brush on a paper towel to remove most of the paint.
Using an up and down motion, add gold paint to the details.
Protect the finish using either wax or polyurethane.
Enjoy!
I so much enjoyed updating this sewing box and I hope that Kallena will enjoy using it for years to come.