Thanks to Dixie Belle Paint for providing the paint and glaze used for this project. All opinions about the products used are truthful and my own. Links in this post may be affiliate.
It's Themed Furniture Makeover Day! Each month a group of blogging friends who like to makeover furniture challenge each other to makeover a piece of furniture with a theme in mind. This month the theme is layers.
A good friend is getting ready to put her house on the market and asked if I'd be interested in her childhood desk. Not only did my friend use this desk as a child, so did her son. The second that I saw it, I knew that I would love to give it a makeover.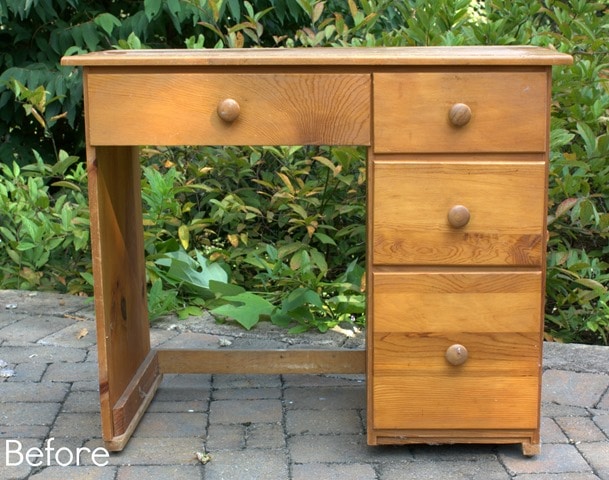 My friend included this chair with the desk as it was the one that her son used with it. It is much newer than the desk and didn't coordinate before its makeover.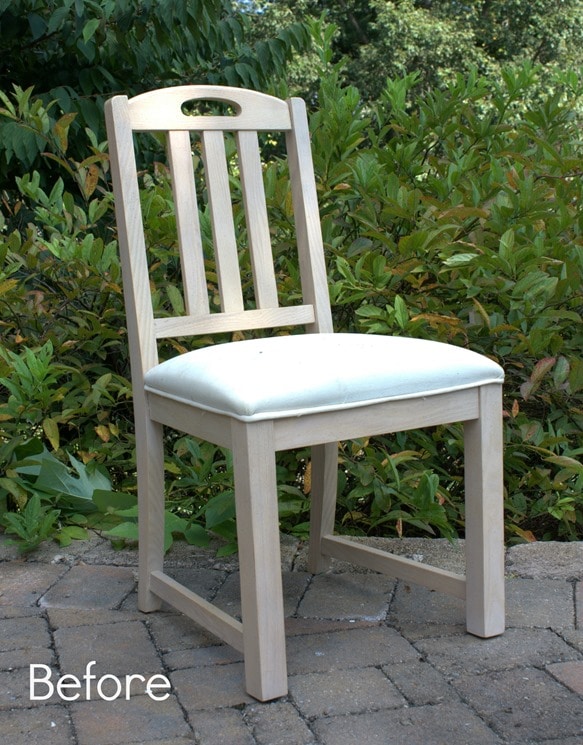 Just before I went back to work in early August, Dixie Belle Paint asked me if I would be interested in trying out some of their products. I intended to try out the products right away but with school, I don't have a lot of free time for projects. I was delighted to finally try out these paints and stains, even if it wasn't as quickly as I intended. Look at the goodies that they sent to me to try! I used four of these products on this desk and chair: Hurricane Gray Paint, Barn Red Paint, Voodoo Gel Stain – Tobacco Road, Voodoo Gel Stain – Up in Smoke.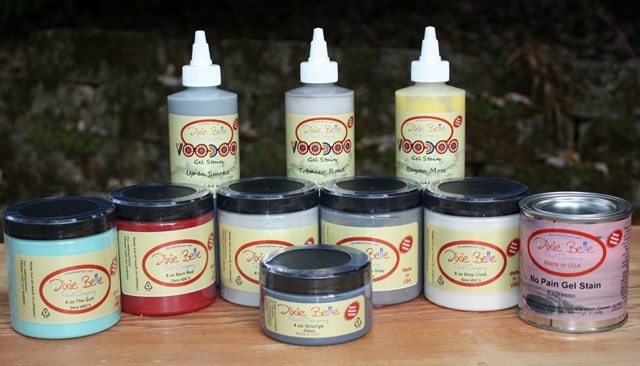 I started the project by giving both the desk and chair a coat of Dixie Belle Paint in Barn Red. As suggested in some of the Dixie Belle Paint videos that I watched on YouTube, I applied the paint with a chip brush. This paint has a great consistency and goes on smoothly and evenly.
The top of the desk got a second coat of Barn Red and the rest of the desk and the chair received two coats of Hurricane Gray paint. The gray paint was distressed to show some of the red layer of paint and then Up in Smoke Gel stain was applied over the paint using an old t-shirt.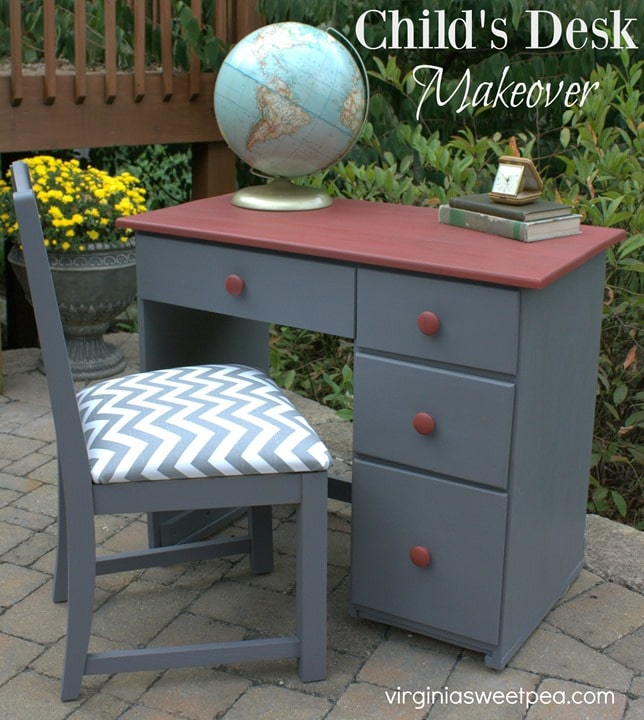 Tobacco Road Gel Stain was applied over the Barn Red paint giving the top an aged look. I used the same glaze on the red knobs.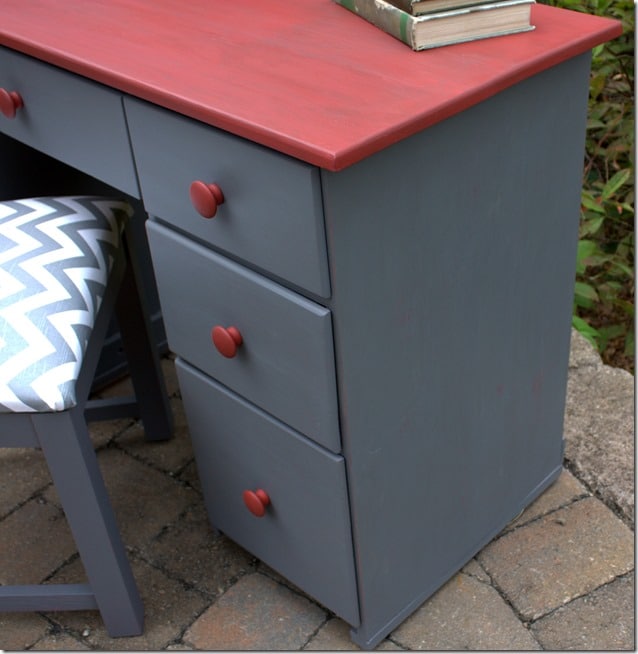 Even though this desk is small, it has a nice sized work area for a child. After the pictures were taken (I ran out of time since I work during the day and have limited hours of light in the evenings after I get home.), I gave both the chair and desk a protective coat of Minwax Polycrylic.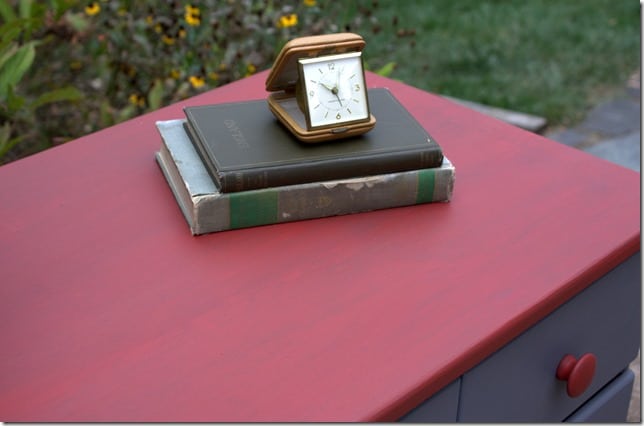 If you look closely at the sides of the desk, you can see where I distressed it to let the red paint show through the gray.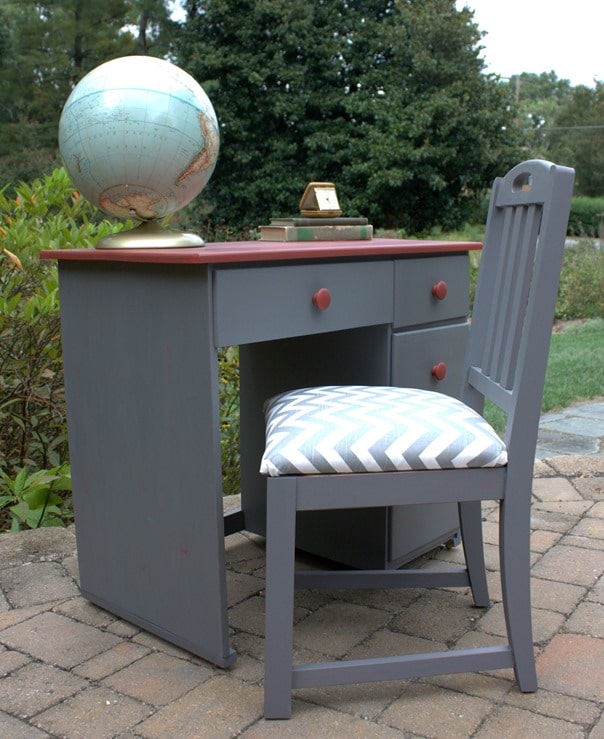 Here you can better see the distressing and also seecthe layer of gray Up in Smoke stain over the Hurricane Gray paint.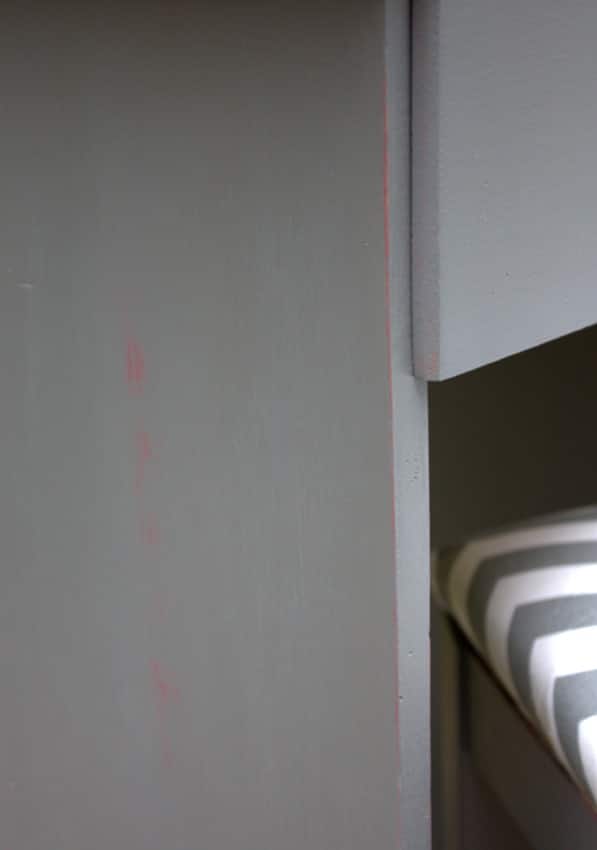 The drawers were lined with a chevron patterned fabric that I also used for this bedside table makeover. The chair was recovered in the same fabric. The drawer fabric is sealed with Mod Podge and the chair cushion protected with a fabric sealer.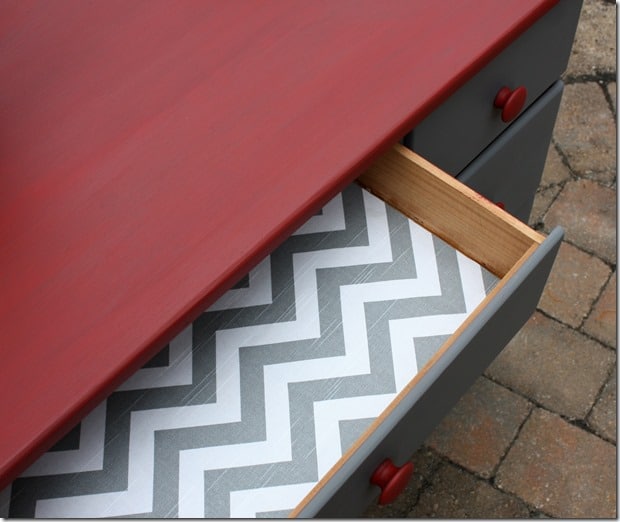 I'm so pleased with the end result of this makeover!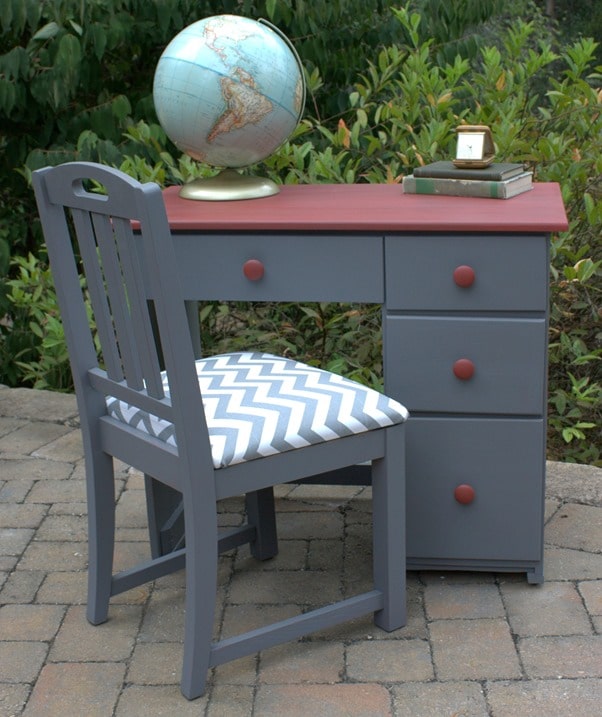 I really liked the Dixie Belle Paint products that I used for this piece and would definitely recommend this paint if you are looking for a new one to try. Since they kindly sent so many great colors of paint, you'll see another makeover in the future using some of the other colors.
If you are local, this paint can be found at Next Time Consignment on Waterlick Road in Forest. You can click here to see where to purchase it in your area or to order it.

Please pin this post so that you don't forget it and so that others can discover it on Pinterest.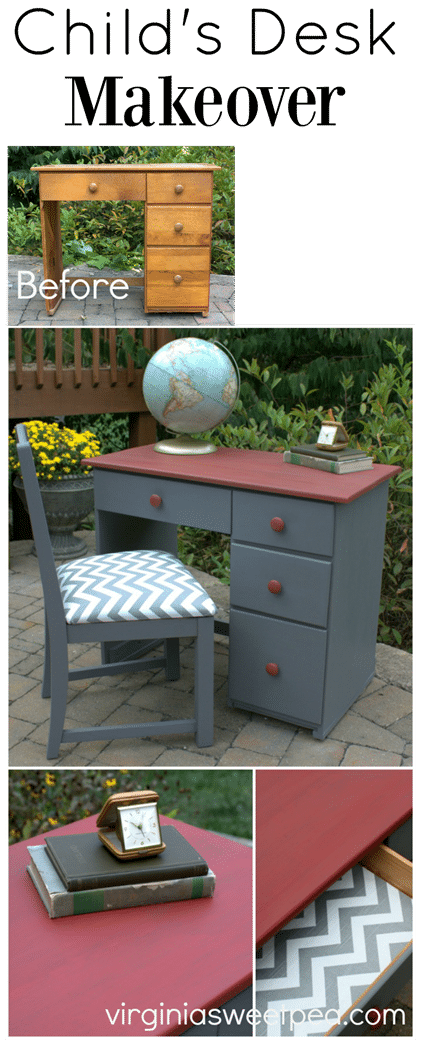 You can check out all of the makeover that I've completed for Themed Furniture Makeover Day here.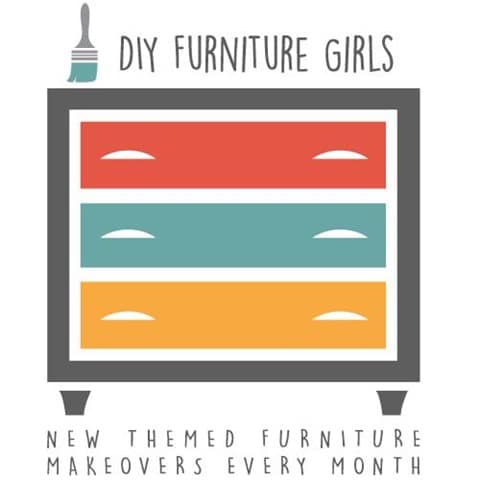 Now it's time to visit the other makeovers for this month's layers theme. Click on the pictures below to visit each post.