Collegiate Confetti Scarf Giveaway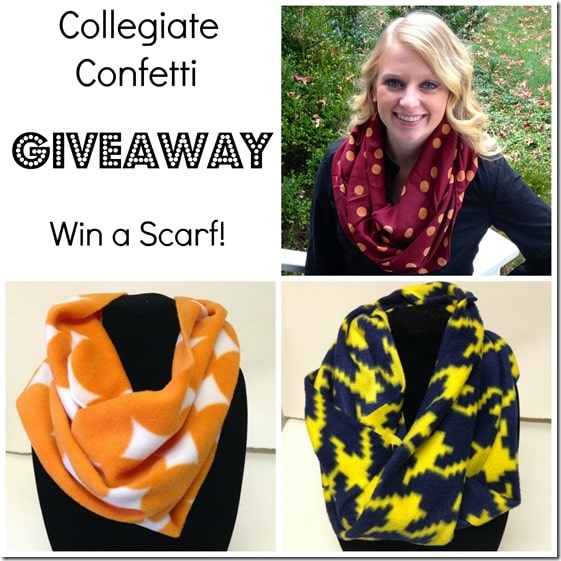 School pride is a big thing around here and it probably is in your area as well.
When my friend Sally's daughter went off to college, she noticed that the majority of fan gear was casual: ball caps, t-shirts, sweat shirts and sweat pants. Wanting something more fashion forward, Sally put her art skills to work and designed scarves for local schools. The scarves were a big hit and soon a website was born, Collegiate Confetti.
How do I know about Collegiate Confetti? Sally is the art teacher at my school and I've admired her scarves since she started designing them. It is my pleasure to share her creations with you today.
Sally's daughter Evan attends James Madison University whose school colors are purple and gold. Her scarf is perfect to wear to a game, to a party, or to class.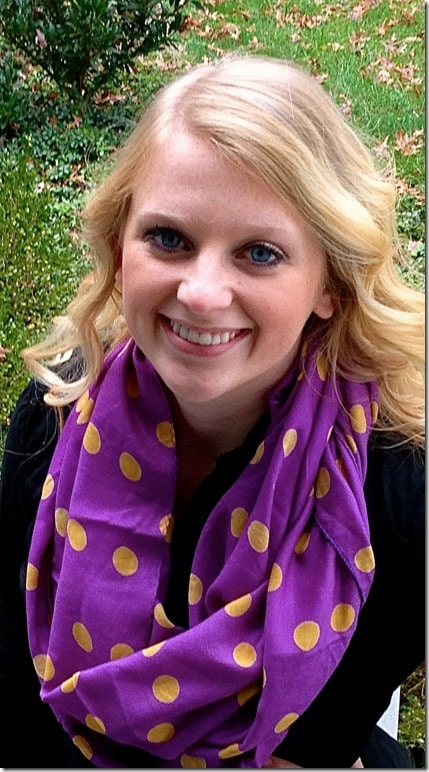 Here Evan models a scarf in maroon and orange designed for the Virginia Tech fan.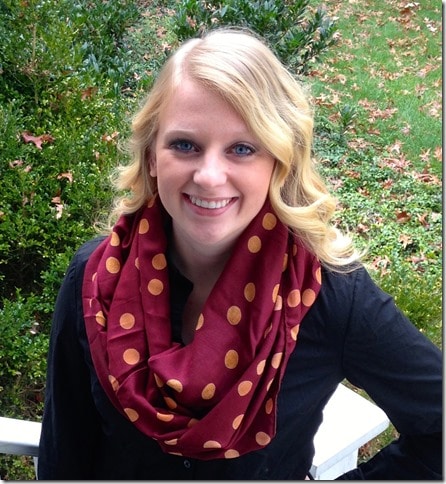 Collegiate Confetti also offers Sally's polka-dot design in green and gold and blue and orange.
Collegiate Confetti offers scarves designed for local high school fans. Sally can design a scarf for any school; let her know your school's logo and she'll put her creative skills to work to custom make a design for you.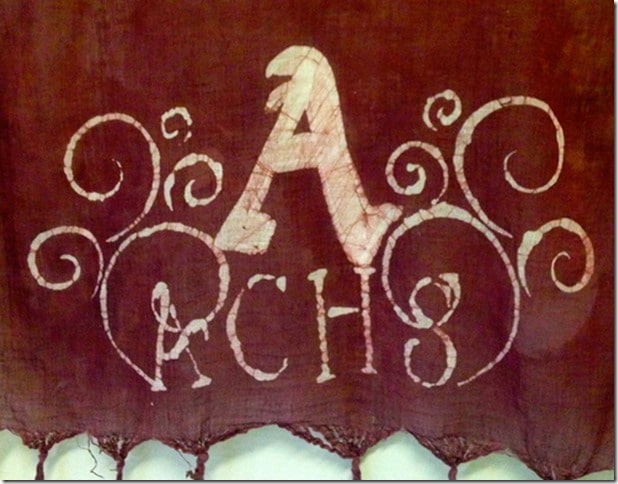 Brookville High School's mascot is the bee. I love the bees around the BHS on this design.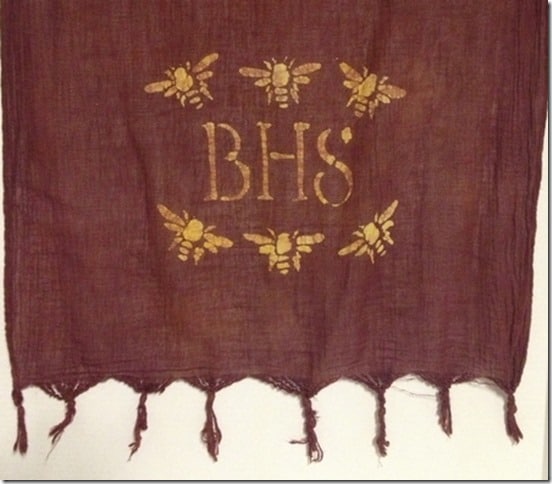 Collegiate Confetti also carries fleece scarves in team colors. This red, blue and white scarf is perfect for Radford, Kansas, SMU, Arizona, Ole Miss or Florida Atlantic fans.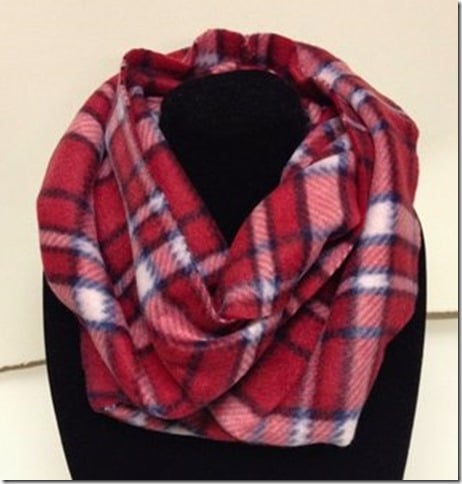 This yellow and black scarf is great for the Georgia Tech, Wake Forest, South Florida, University of Iowa, Purdue, Southern Miss, UCF, Colorado, Missouri, Vanderbilt, VCU Rams or Steelers fan.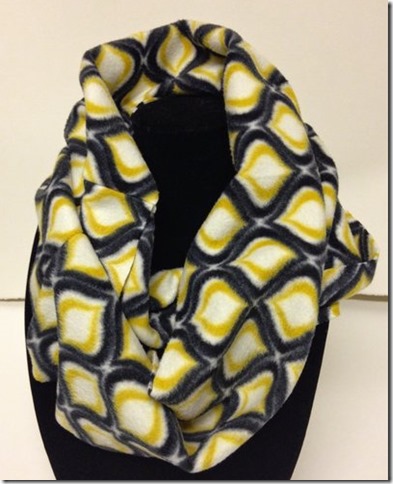 Clemson, Oklahoma State, Texas, Bowling Green and Tennessee fans will like this orange and white scarf.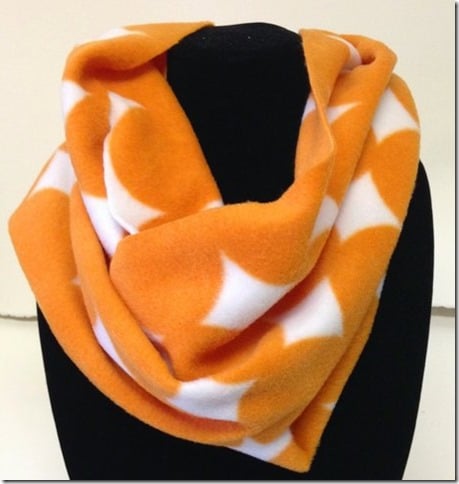 Head over to Collegiate Confetti to see more of Sally's fun designs.
Wait, there's more! One lucky winner will receive the scarf of their choice from Collegiate Confetti. Enter below!