Dollar Store Decor to St. Patrick's Day Pillow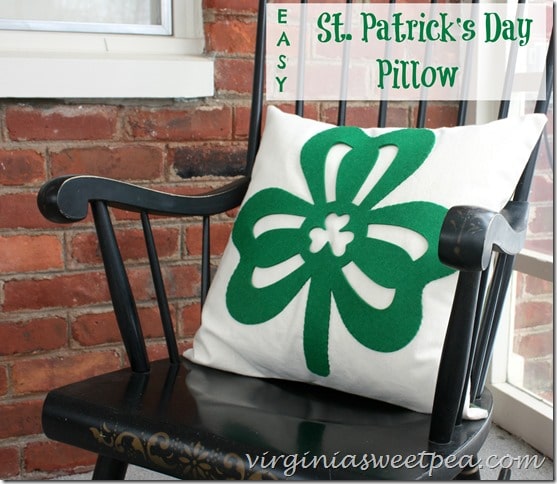 A snow break from school gave me time to complete a few projects including two St. Patrick's Day pillows. To be honest, I don't particularly like celebrating St. Patrick's Day but I do like decorating for it.
My decorating started this year by making two pillows embellished with a felt clovers found at the dollar store.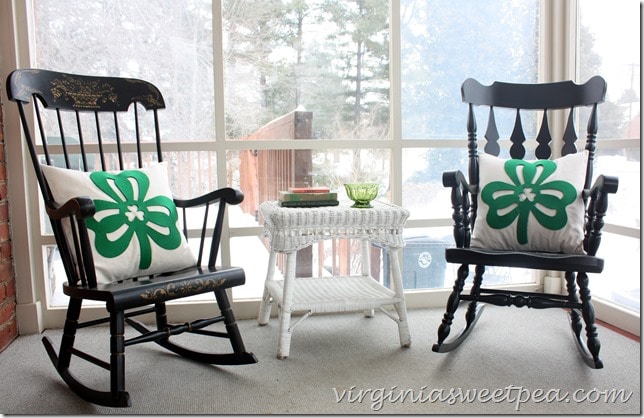 Each St. Patrick Day pillow was constructed from fabric left over from previous pillow projects. I like to make envelope style covers. Click here for a step-by-step tutorial. After I made the covers, I pinned the clovers into place and then stitched around each using coordinating green thread.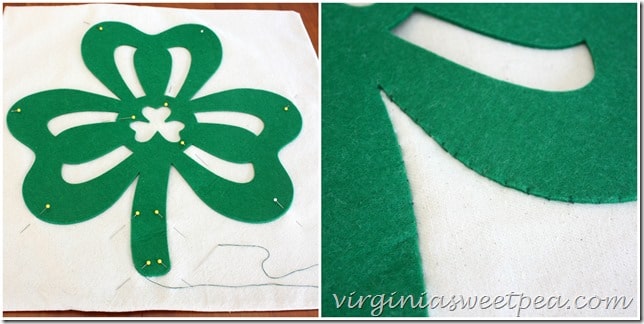 Now I have two pillows that are perfect for March decorating. I use the same pillow inserts for nearly every holiday. It's much easier to store the covers rather than store pillows for each holiday.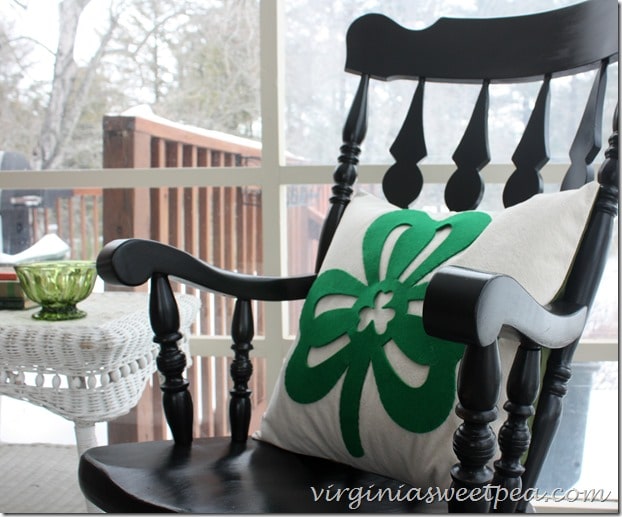 Would you have ever guessed that these St. Patrick's Day pillows were dollar store inspired?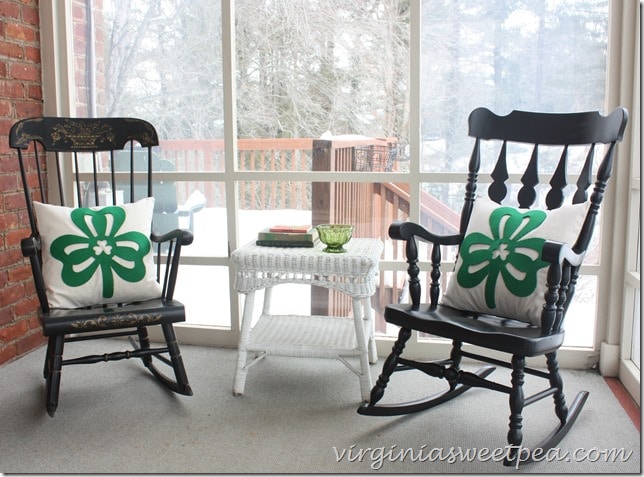 In case you missed it last week, the rocker on the right is a $14.95 Goodwill find that I painted black for this month's Themed Furniture Makeover Day. Click here to see all of the projects. (Good stuff this month!)