Have you ever thought about making your own clock? This is a project that I've been wanting to attempt and it was a success. A DIY Wood Clock is something that anyone can make.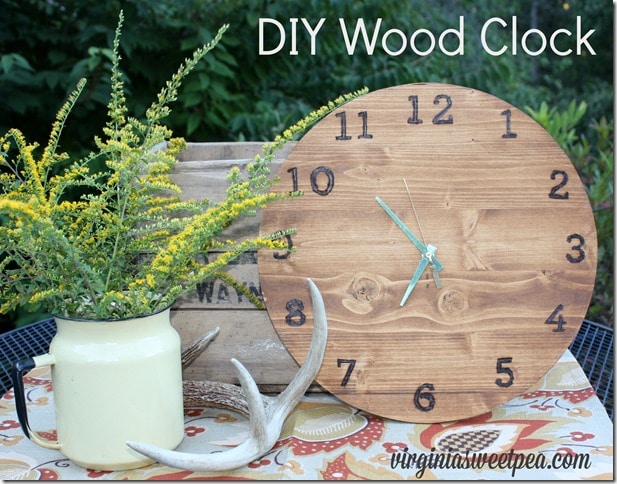 I'm sharing my DIY Wood Clock as part of this month's Power Tool Challenge. Last month I shared a dog shaped sign that I made using a jigsaw. If you missed the jigsaw projects from last month, be sure to click over to see all eleven of them.
This month the theme for our challenge is fall. My clock will eventually be used on a decorated-for-fall mantel but for now, it is waiting until next weekend when I hope to have time to do some decorating. Last weekend I managed to get my clock finished (plus one for my classroom), but I ran out of weekend and no decorating happened.
DIY Wood Clock
I cut my own wood to make the clock, but you definitely could take a short-cut for this project by buying a pre-cut circle at a craft store. I used a wood-burning kit to highlight the clock's numbers and then added the clock movement and hands.
The most time-consuming part of this project was the wood-burning. If I had painted the numbers with a stencil, I could have completed this quite quickly.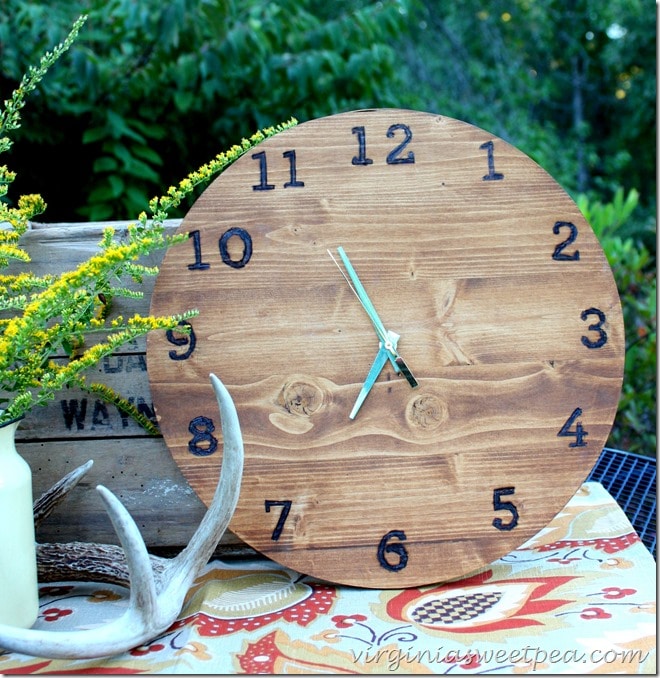 How to Make a Wood Clock
Materials
Wood for Clock – I used a 3/4 in. x 16 in. x 48 in. stain grade edge-glued panel which is large enough to make three 15" diameter clocks.
Router and Straight Cutting Bit with 1/2" Shank
Phillips Head Screw Driver
Square and Pencil to Measure the Wood
Clamps
Palm Sander
Stain
Number Stencil
Picture Hanger
Hearing and Vision Protection
Thanks to Rockler for providing the circle cutting jig, clock quartz movement, and clock hands used to make this clock. My husband and I both really liked the jig and look forward to using it for future projects.
Directions
1. Remove the router base plate and replace it with the circle cutting jig.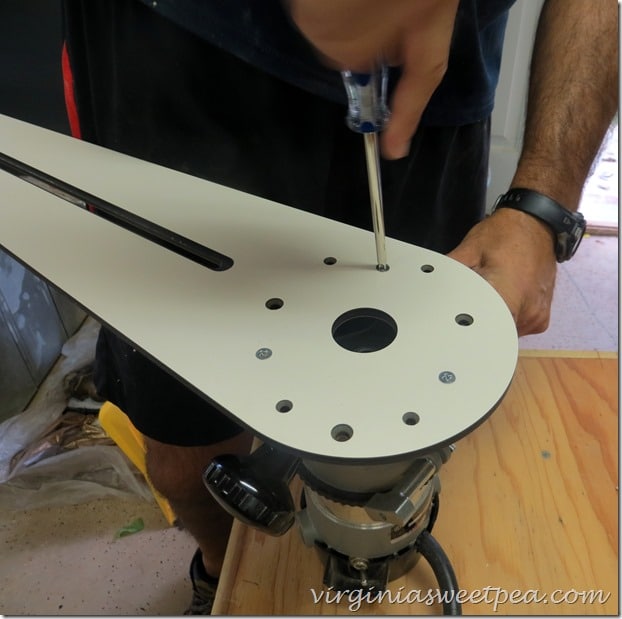 Insert the router bit at a depth sufficient to cut through the wood.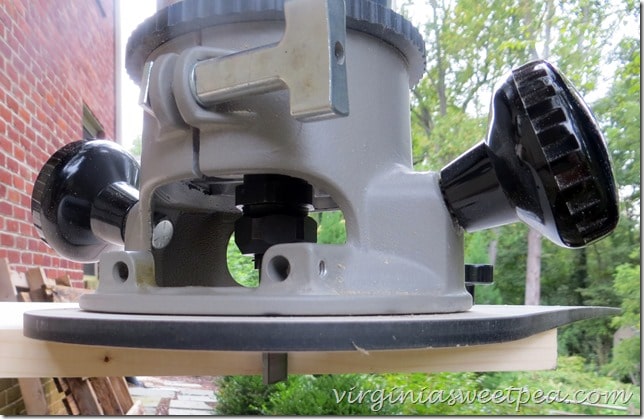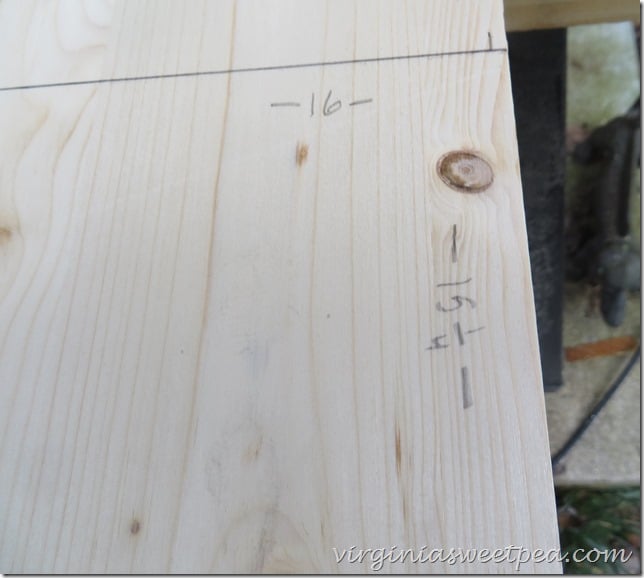 2. The clock's diameter was to be 15", so I marked off 15 1/4 in by 16" in. (purchased width of the board) and clamped the board to the workbench.
3. Drill a hole in the center of the marked off wood for a pivot point for the circle jig.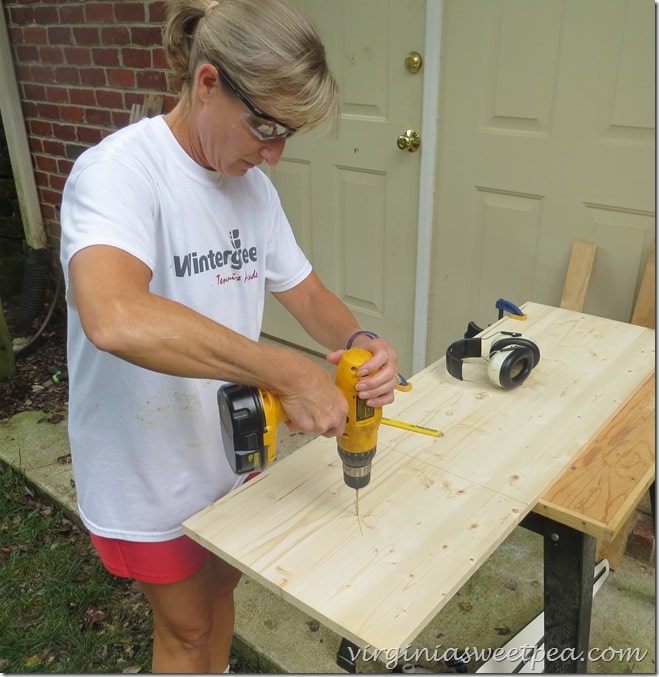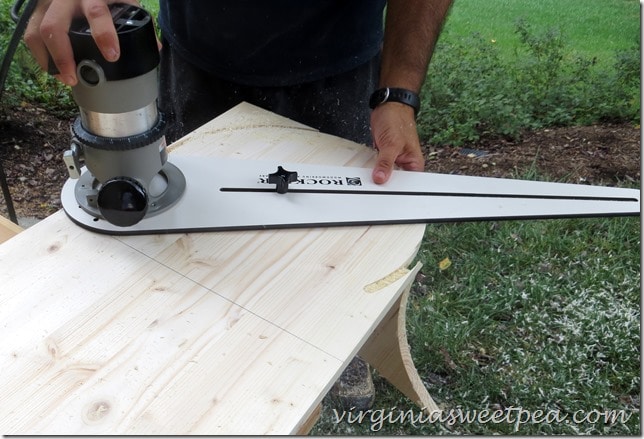 4. Set the circle jig at 7.5" radius. (The jig has a piece that fits into the hole that was drilled.) Cut a circle using the router and jig. Mr. SP did the first circle.
And I cut the second one. (Remember that our board was long enough to make three clocks. We cut two from this board and will save the rest of the board for a future project.)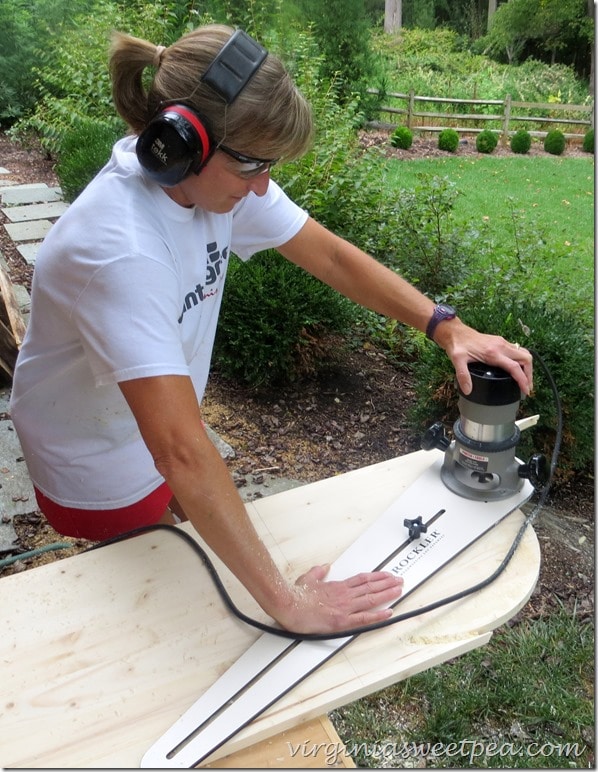 5. After cutting out our clocks, we realized that our board was too thick for the 1/4 in" clock movement.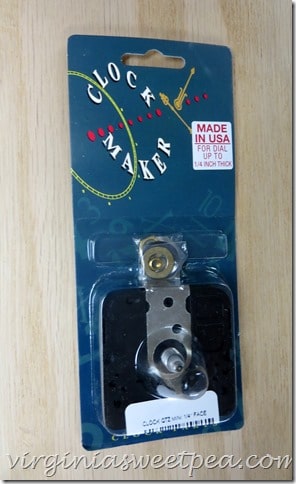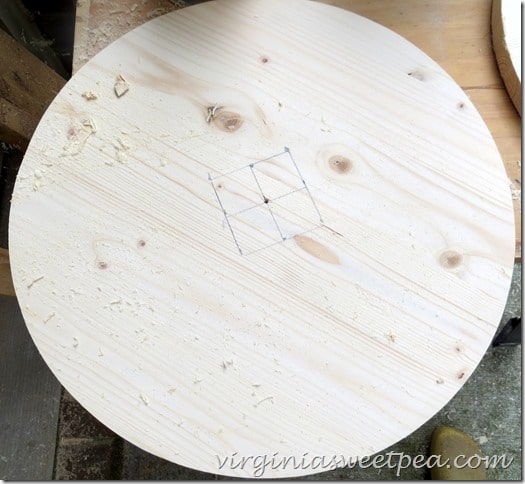 No problem! We marked off a square a bit larger than the clock movement.
And then we used the router to remove 1/2" of the wood thickness so that our 1/4" clock movement would work with our 3/4" board.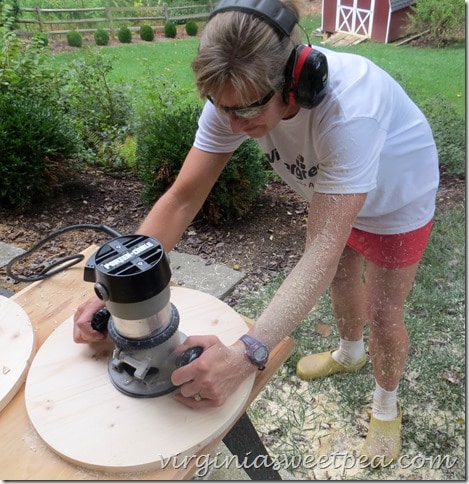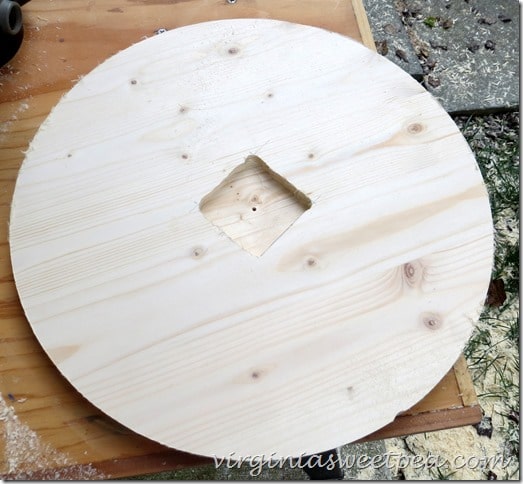 6. Stain the board, let dry, and trace numbers onto the wood with a pencil.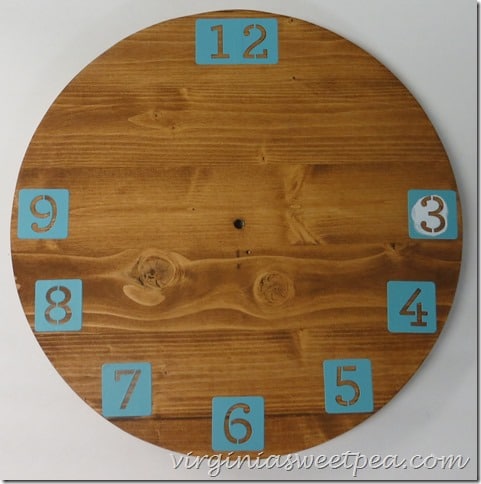 7. Use a wood burning tool to burn each number. I had not used a wood burning tool since the 8th grade when my dad helped me to burn a horse's head onto the top of a footstool that I made in shop class. (I still use the stool in my closet!)
Wood burning is fun and the kit I got from Rockler included bunches of tips that I can't wait to experiment with.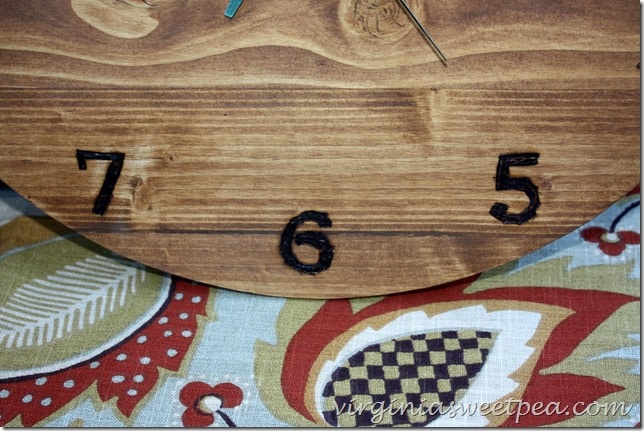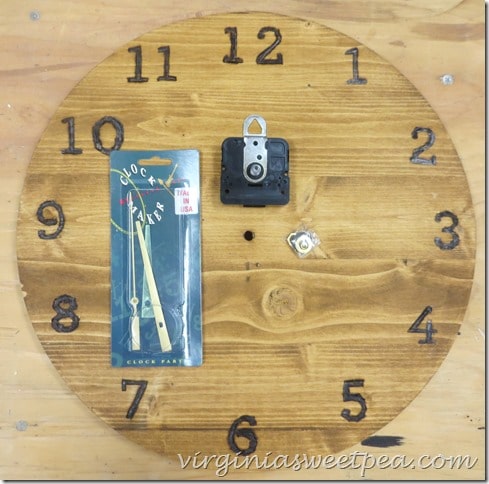 8. Follow the package directions to add the clock movement and clock hands.
9. Add a hanger to the clock's back, hang and enjoy your DIY clock!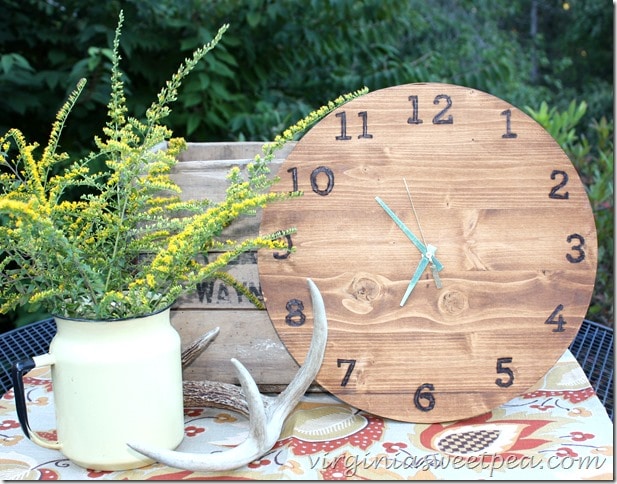 If you enjoy Pinterest, I'd love for you to pin this project so that others can discover it.

Now enjoy my friends' fall themed power tool projects for this month!

Sharing With:
Dwellings-The Heart of Your Home
,
Refresh Restyle
,
Between Naps on the Porch
,
Concord Cottage
,
Stone Gable
,
Sand and Sisal
,
Yesterday on Tuesday
,
A Stroll Thru Life
,
Savvy Southern Style
,
Bless'er House
,
Common Ground
,
Houseology
,
Imparting Grace