How to Make Fall Ornaments from Clay
I'm excited to share my first fall project of the season with you, how to make fall ornaments from clay.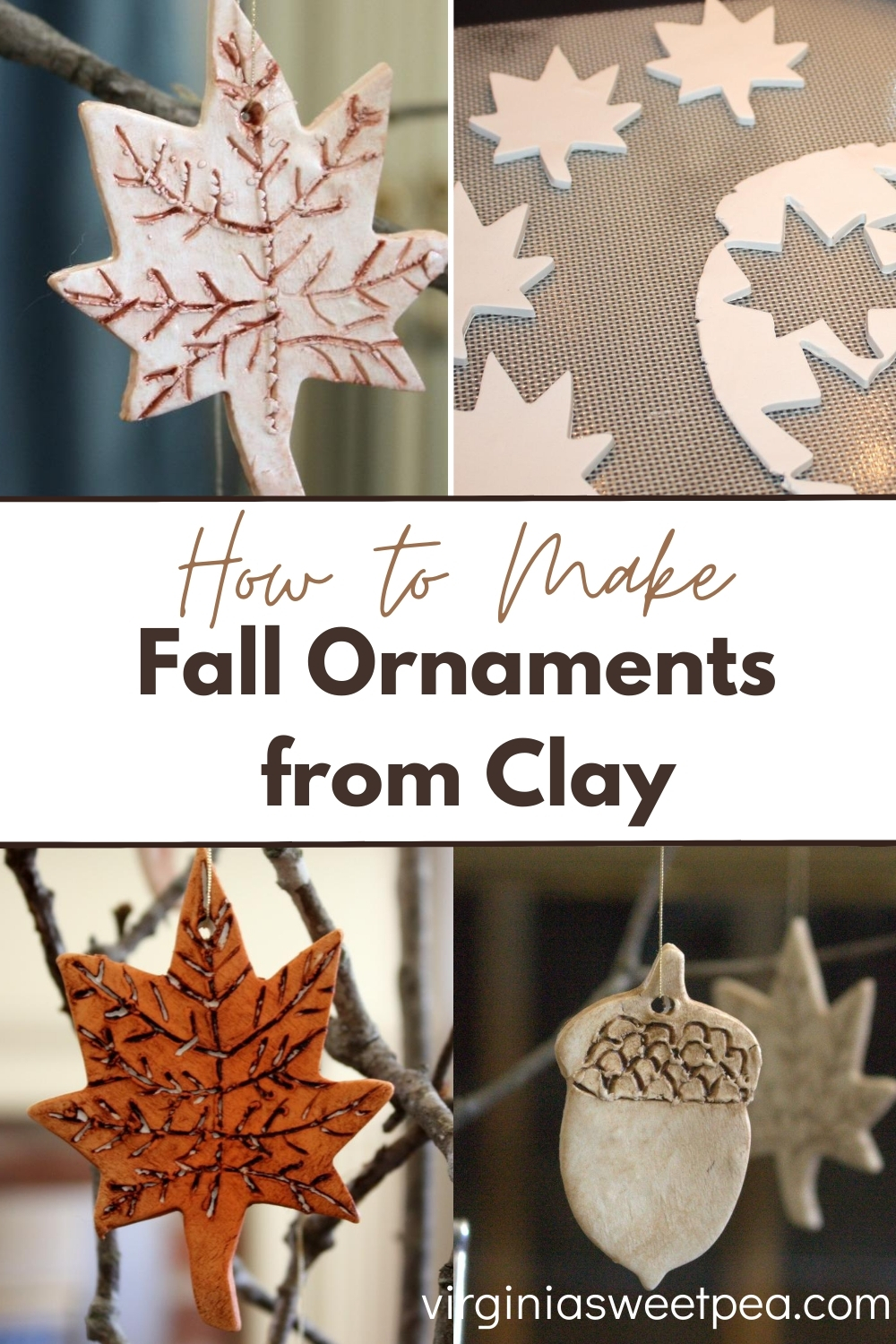 Did it feel like fall over the weekend where you live? It did here in Virginia. Yesterday the skies were clear, the sun was warm, and the air was chilly. It was the perfect day to be outside.
Now that it is feeling like fall and the calendar is approaching the actual first day of it, I've been motivated to do some fall crafting and decorating.
I crafted fall ornaments from clay, stained them, and then hung them from branches anchored in a silver ice bucket. I love how this looks in my living room for fall!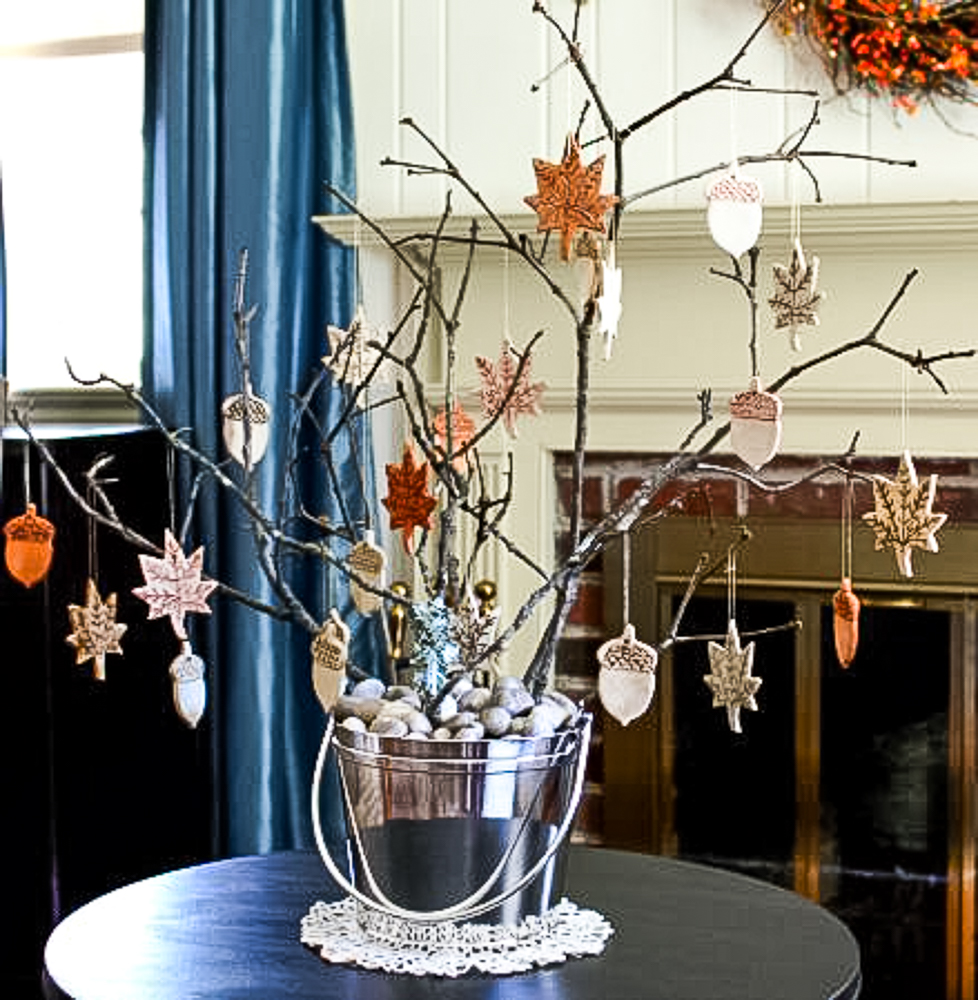 The fall ornaments that I made
Before I share how I completed this project, let's take a closer look at some of the ornaments that I created.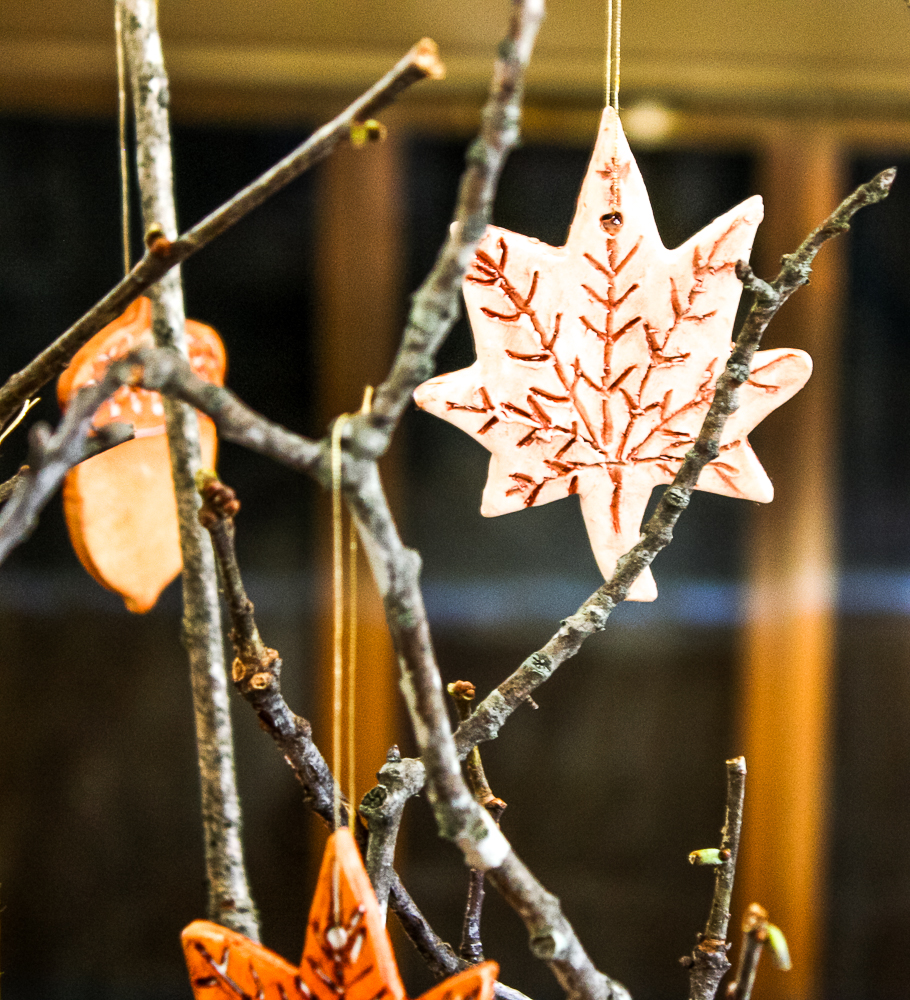 I used a toothpick to make designs on each clay ornament.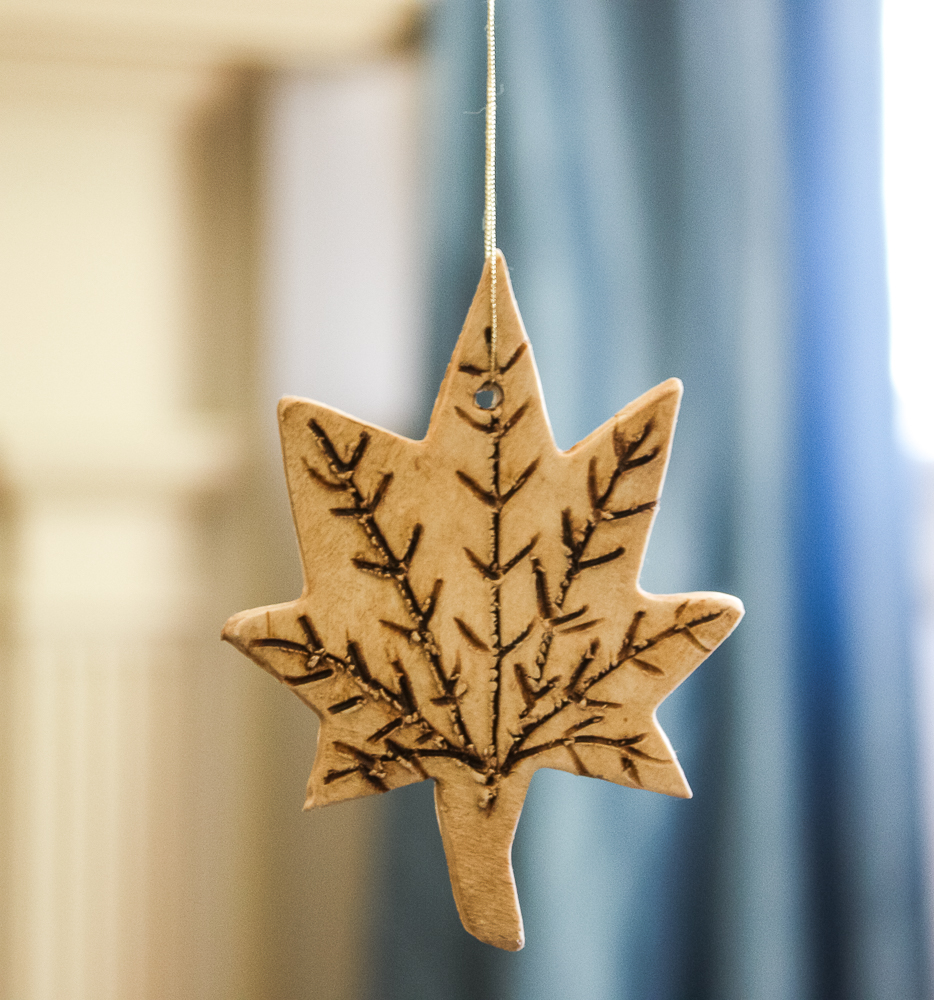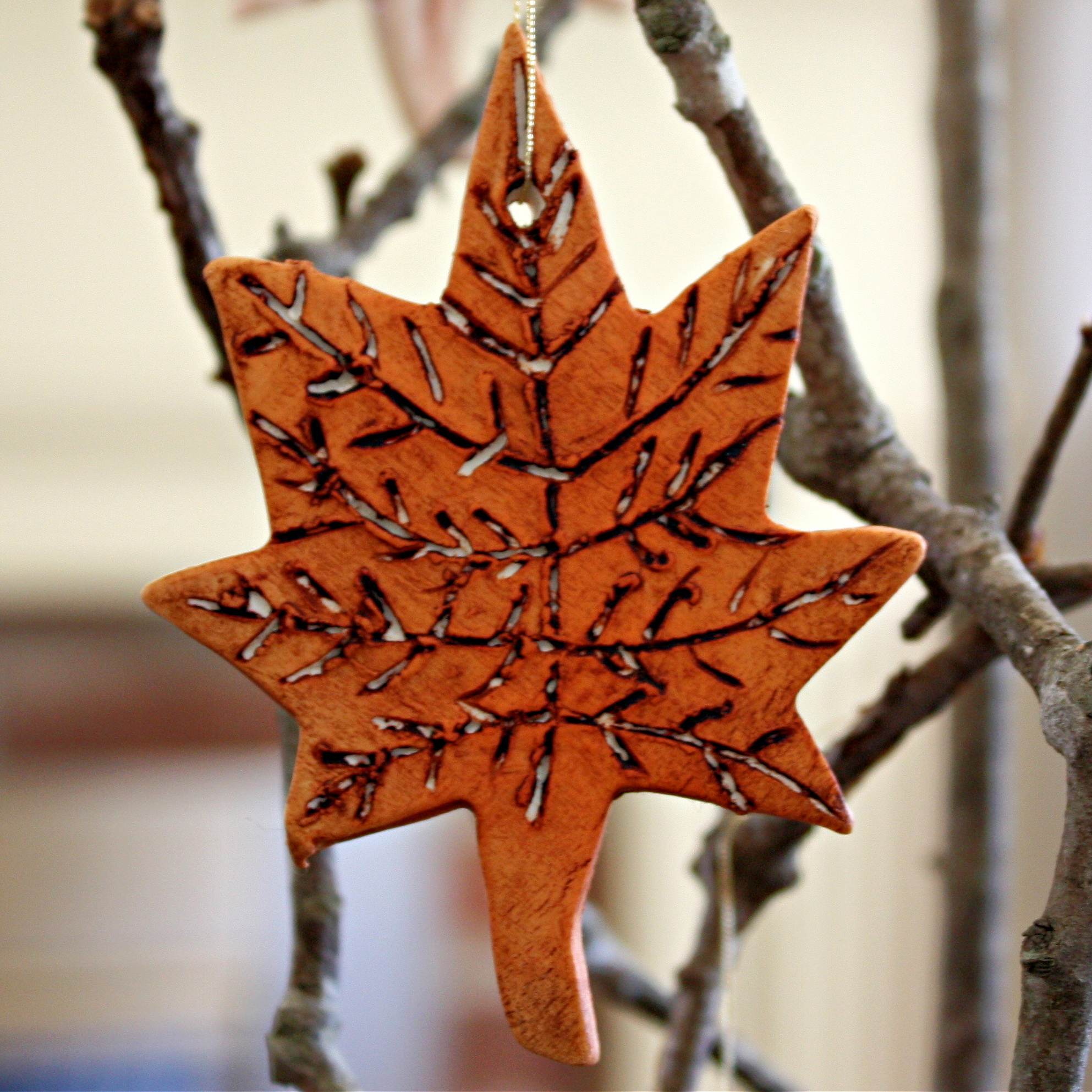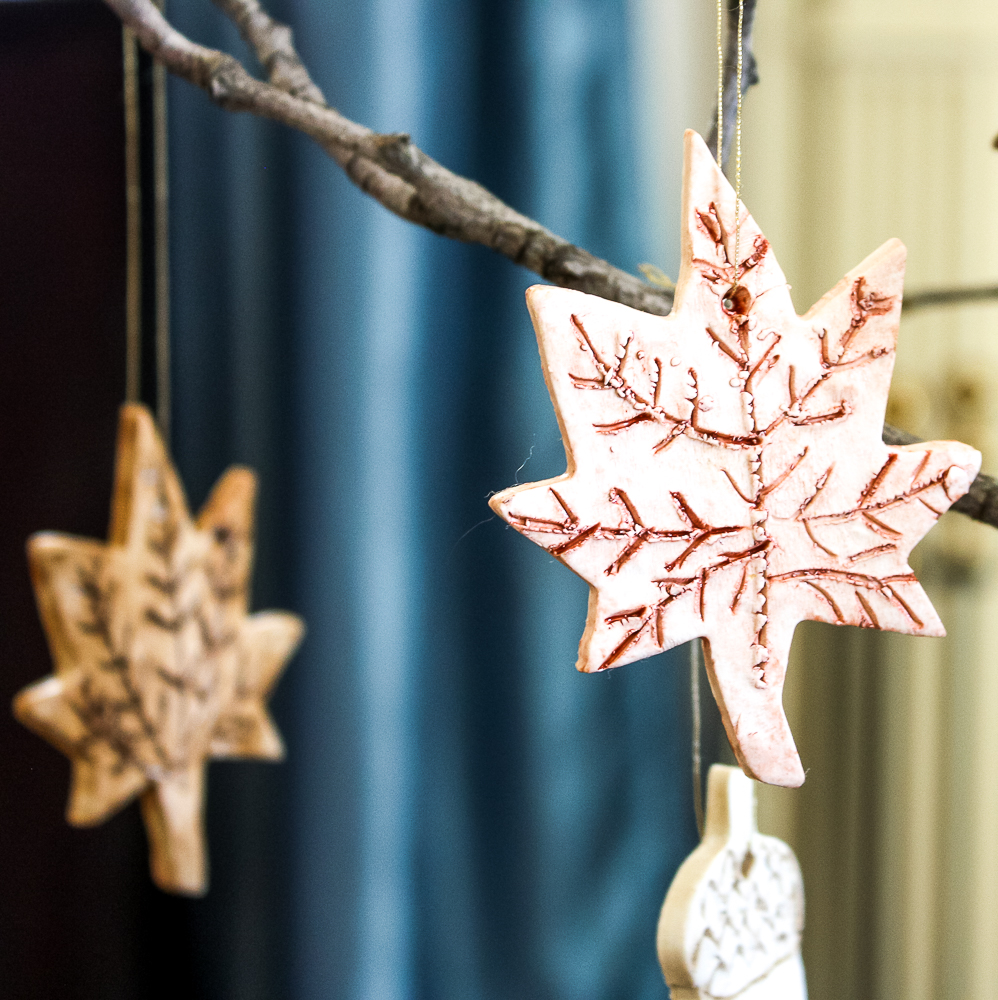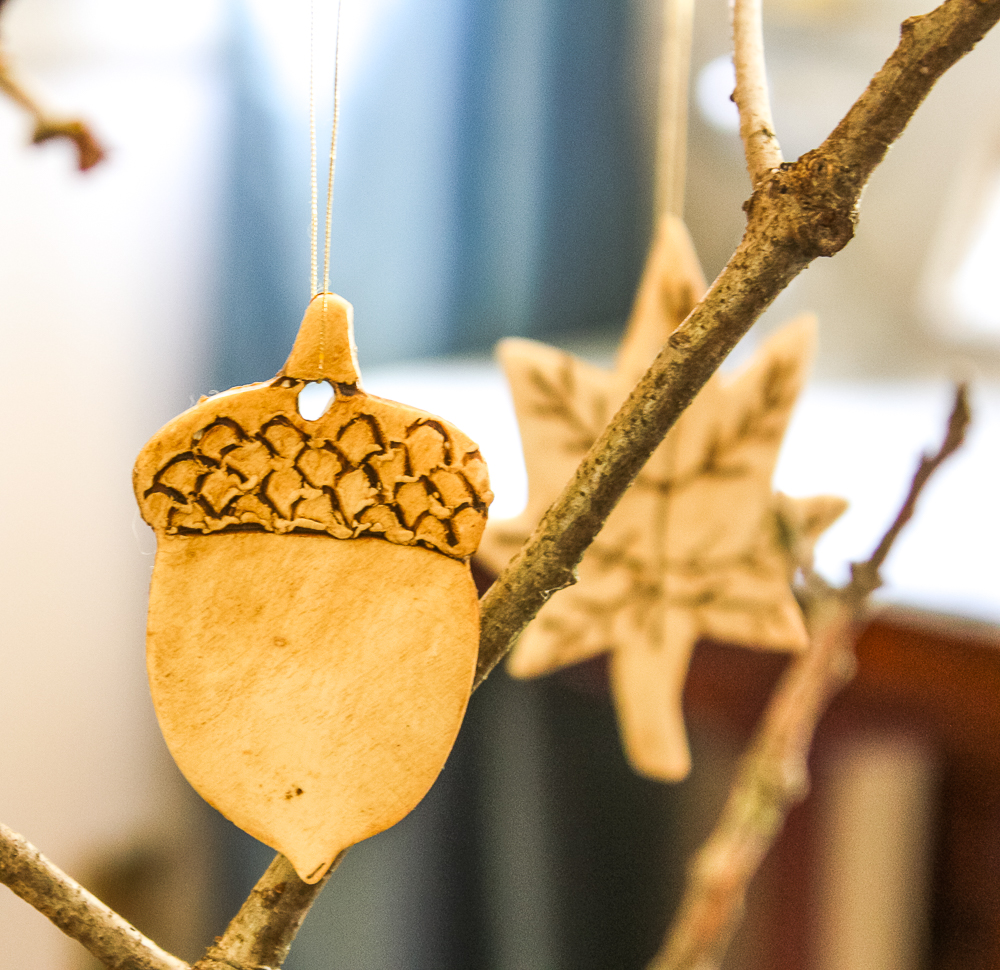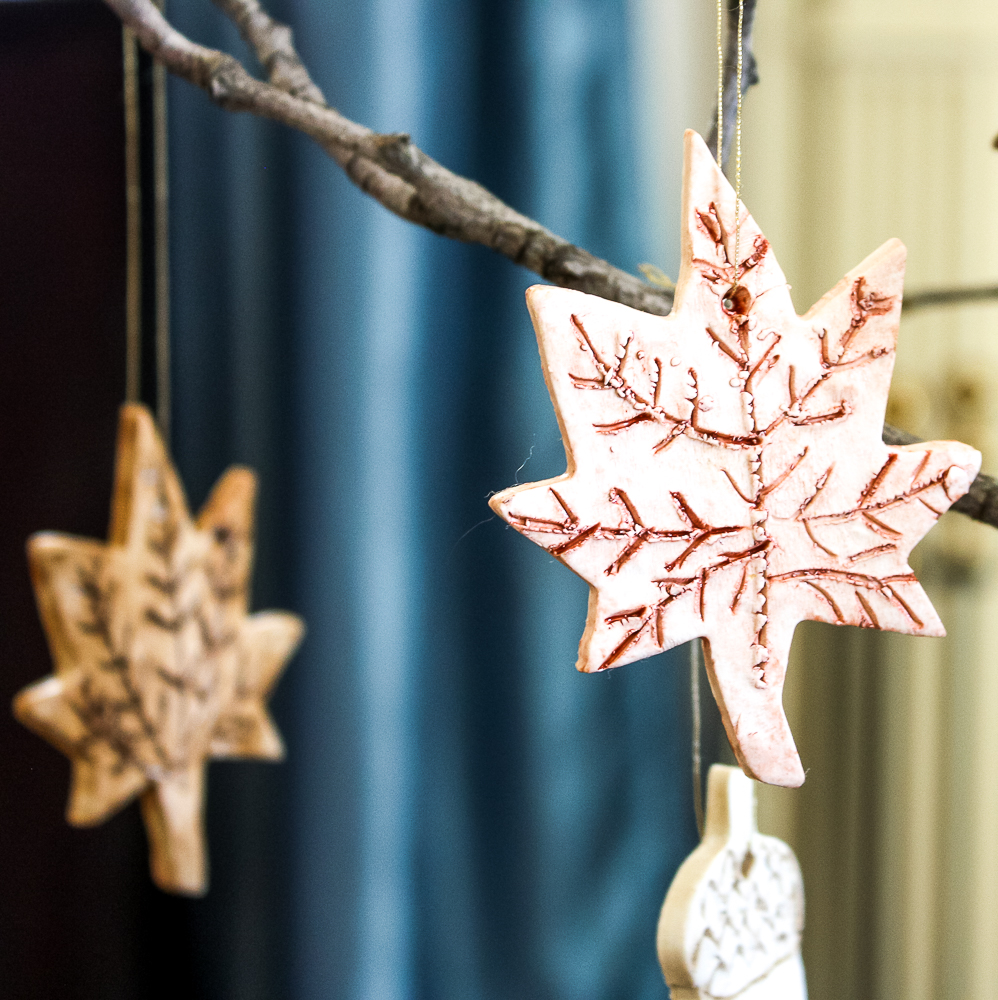 Do you want to know a secret? I actually made this project in early August before school started and have been enjoying it ever since!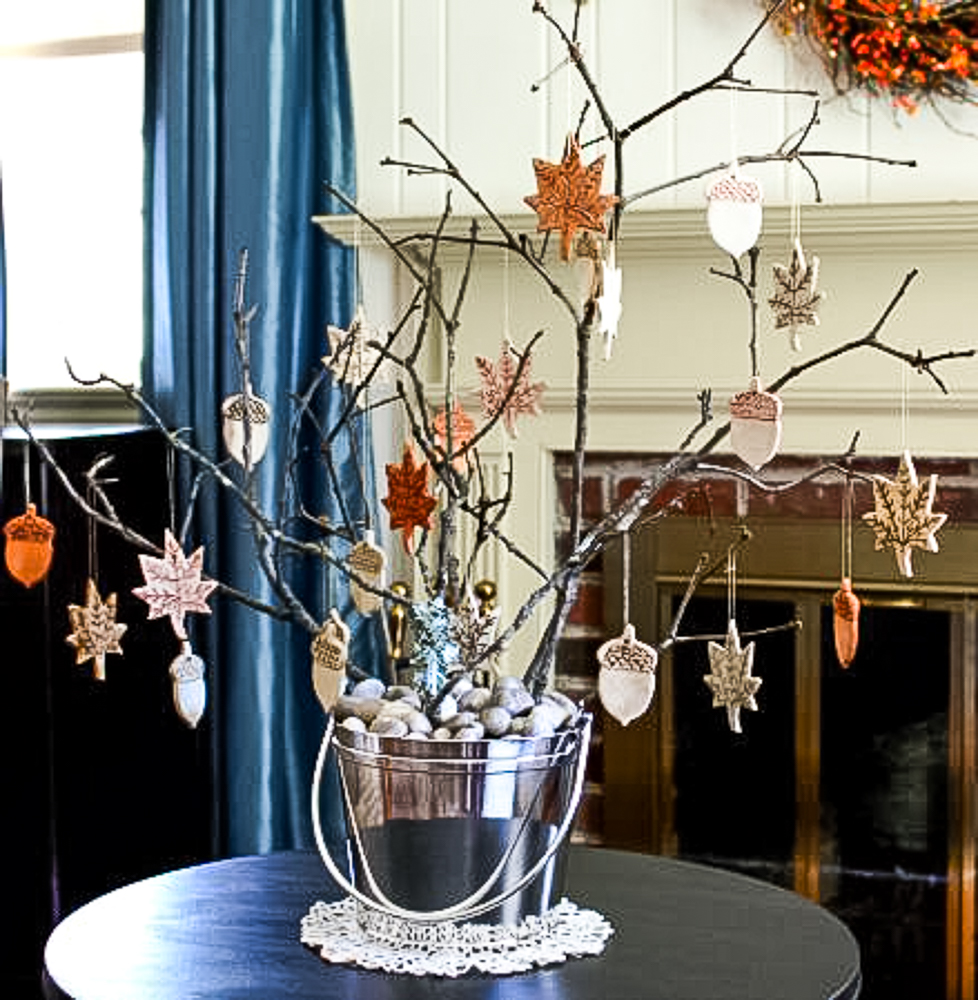 How to Make Fall Ornaments from Clay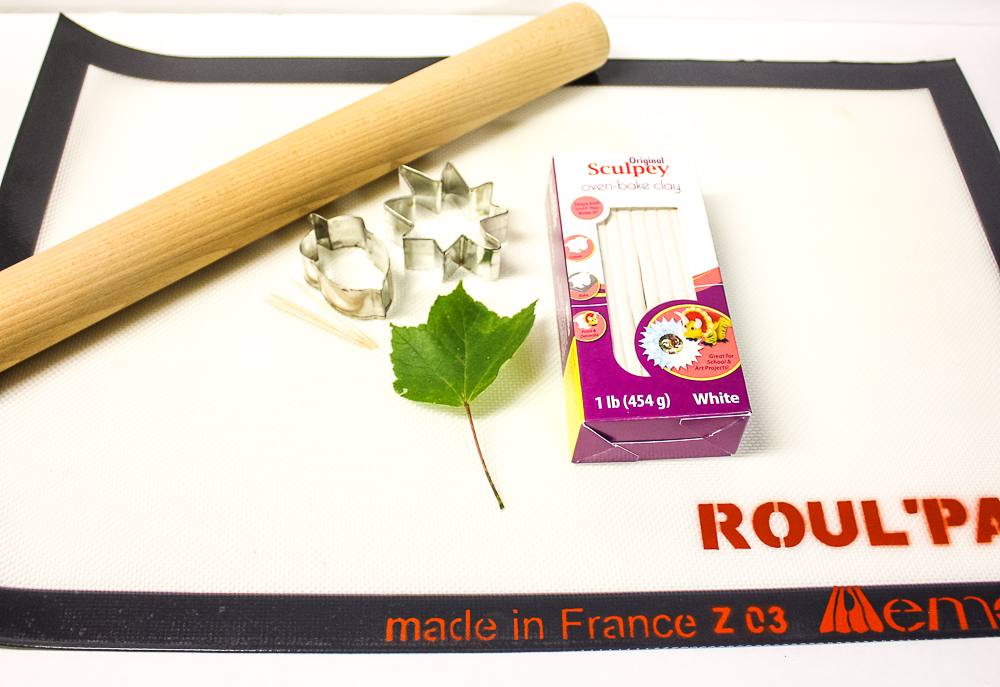 Directions
1. Roll a manageable amount of Sculpey into a ball, flatten it with your hand, and then roll it approximately 1/4" thick with a rolling pin.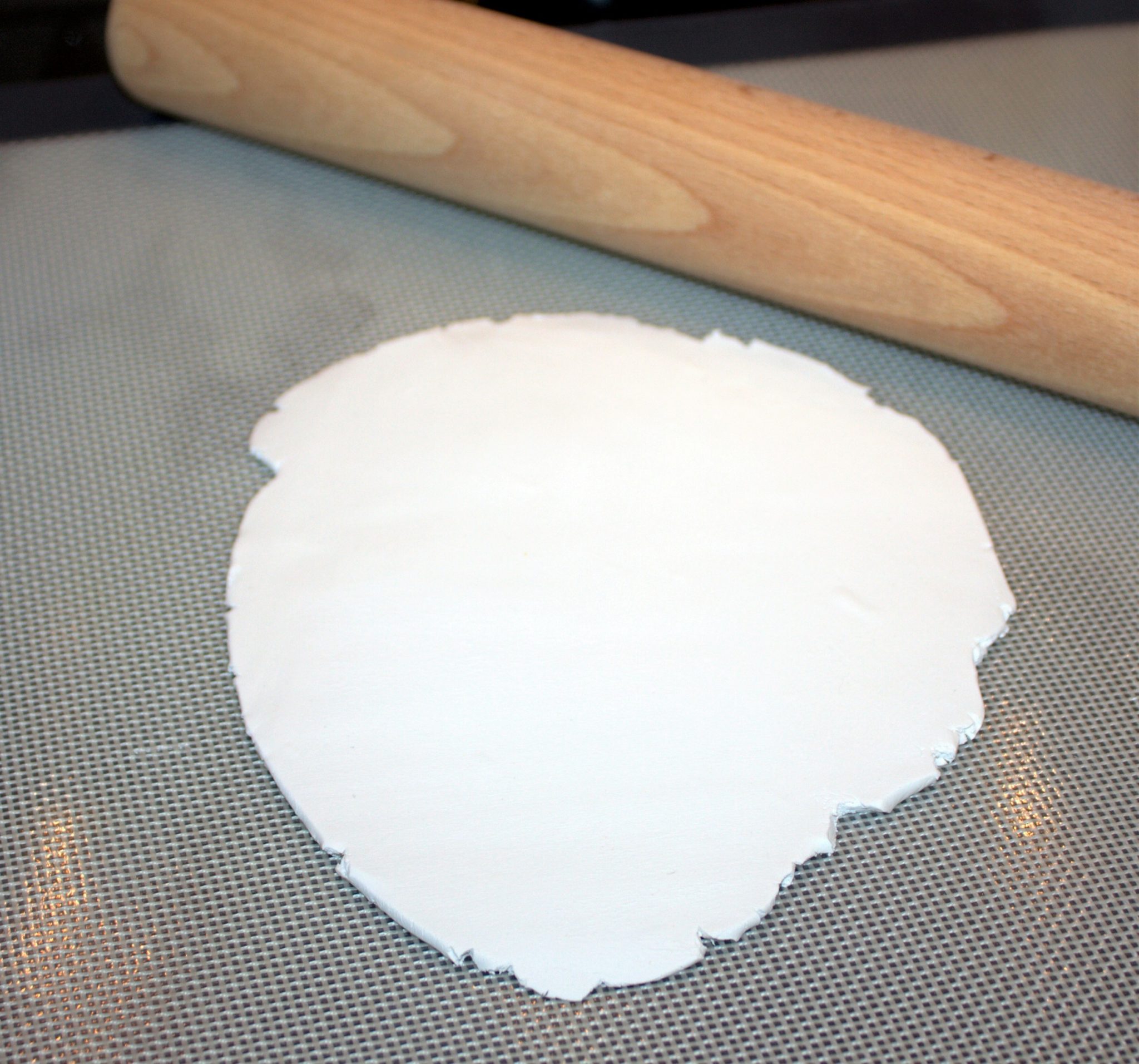 2. Use fall-themed cookie cutters to cut out ornaments from the Sculpey clay.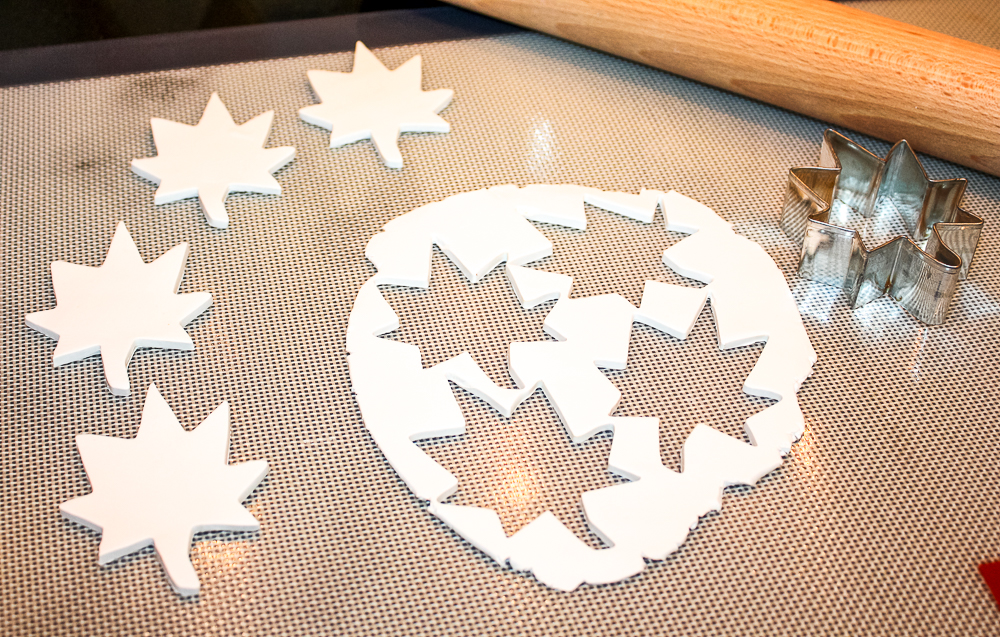 3. Use a toothpick to make a hole in the top of each ornament for hanging.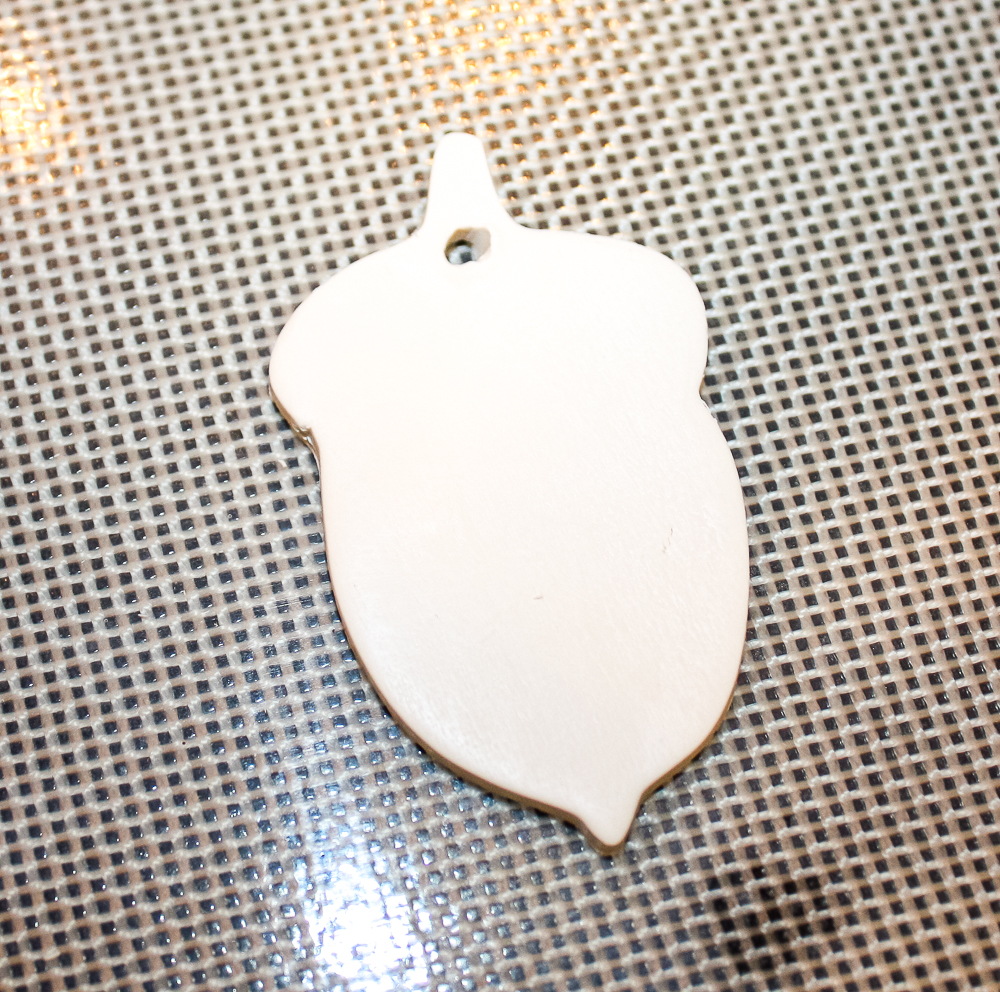 4. Use a toothpick to draw veins on leaves and a cap on acorns. Bake ornaments according to package directions and let cool.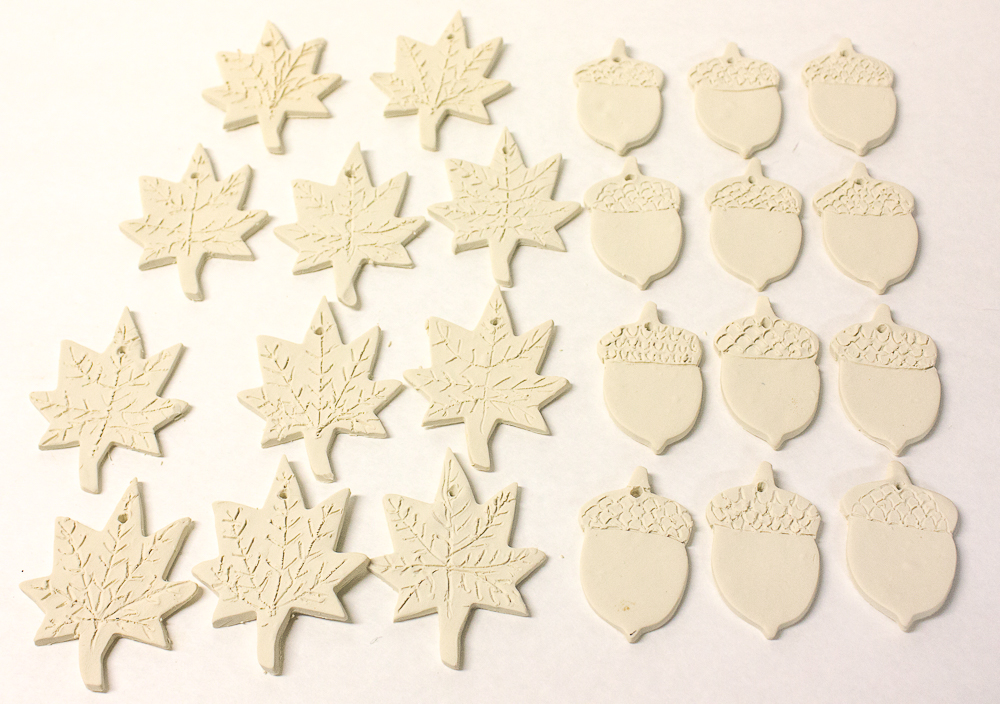 5. Apply shoe polish, wood stain, or dark wax to each ornament and let dry. After the ornaments are dry, add a hanger and use for a fall decoration.
I had fun experimenting with staining these DIY clay ornaments using various products that I had in my workshop.
My two favorite looks were achieved with American Decor Cream Wax in dark and with Kiwi brown shoe polish.
I love how this cream way brings out the detail in the design and gives the design a tan color.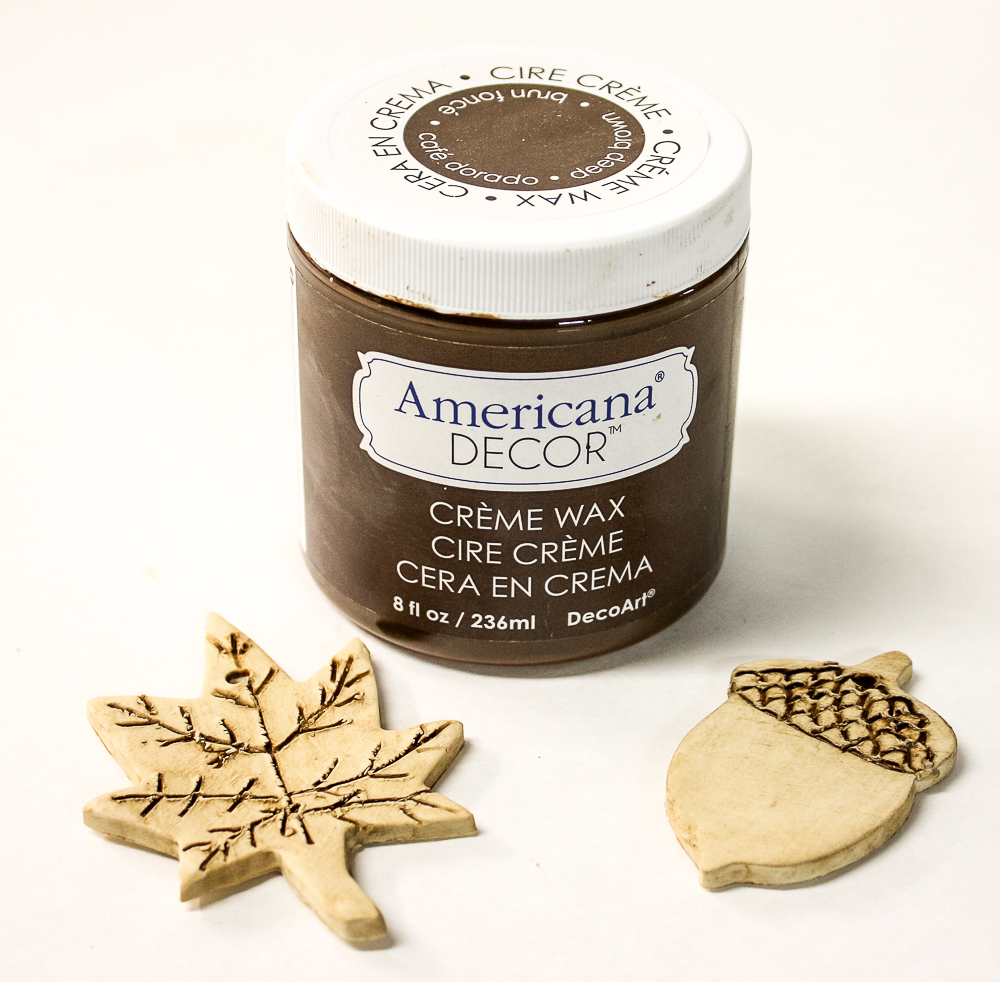 The Kiwi Brown shoe color gave the ornaments a beautiful brown color.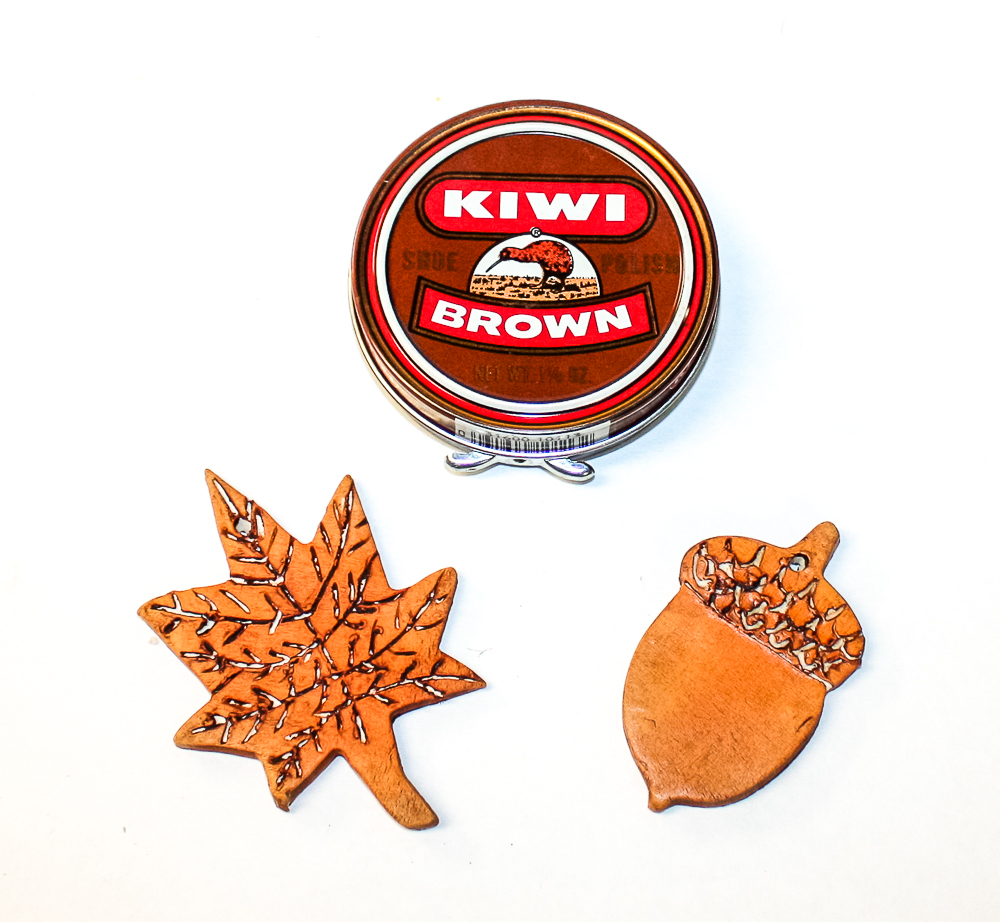 The Early American stain color worked but wasn't as dark as I would have preferred.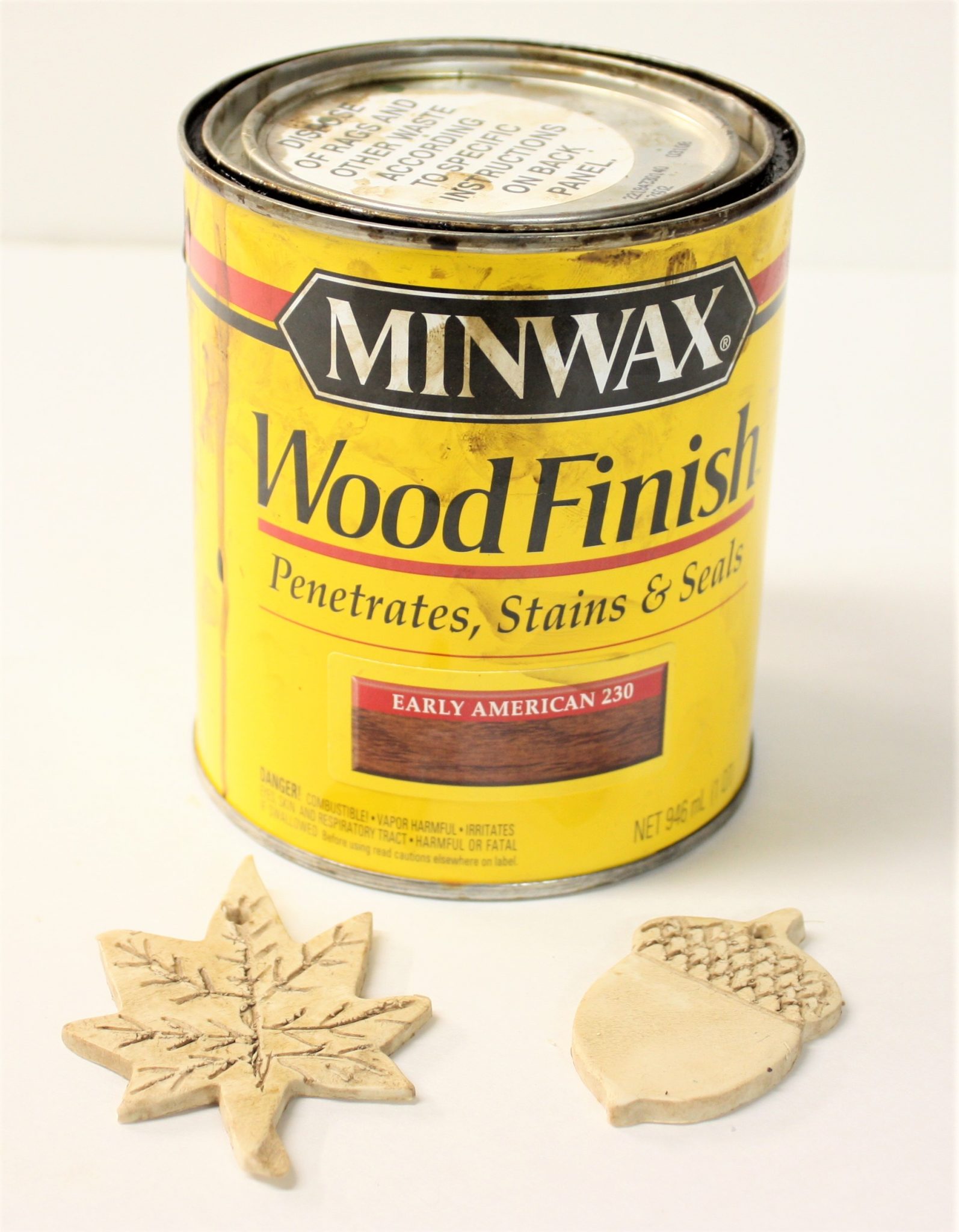 Same for the Golden Oak.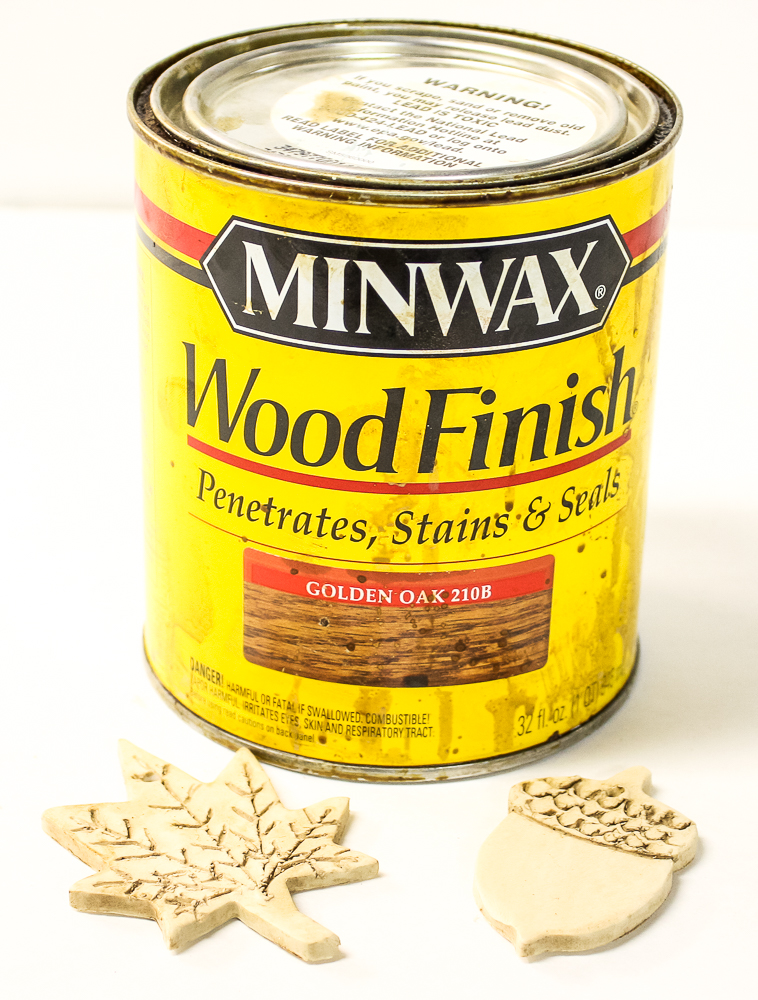 Redwood worked but I would have liked the color to be more intense.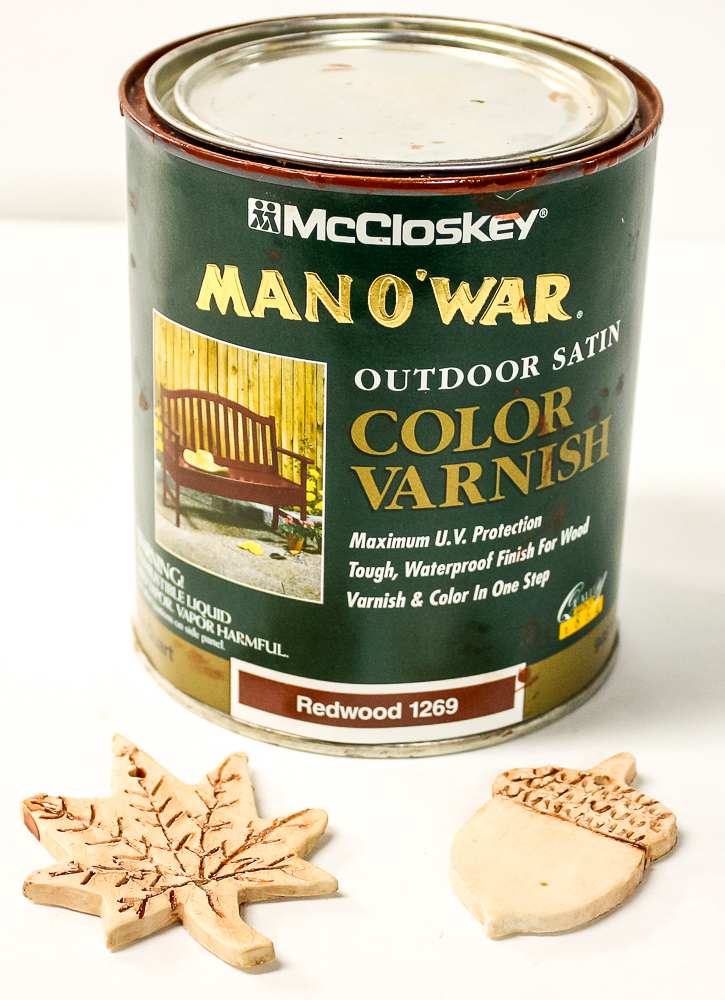 Colonial Maple worked very well.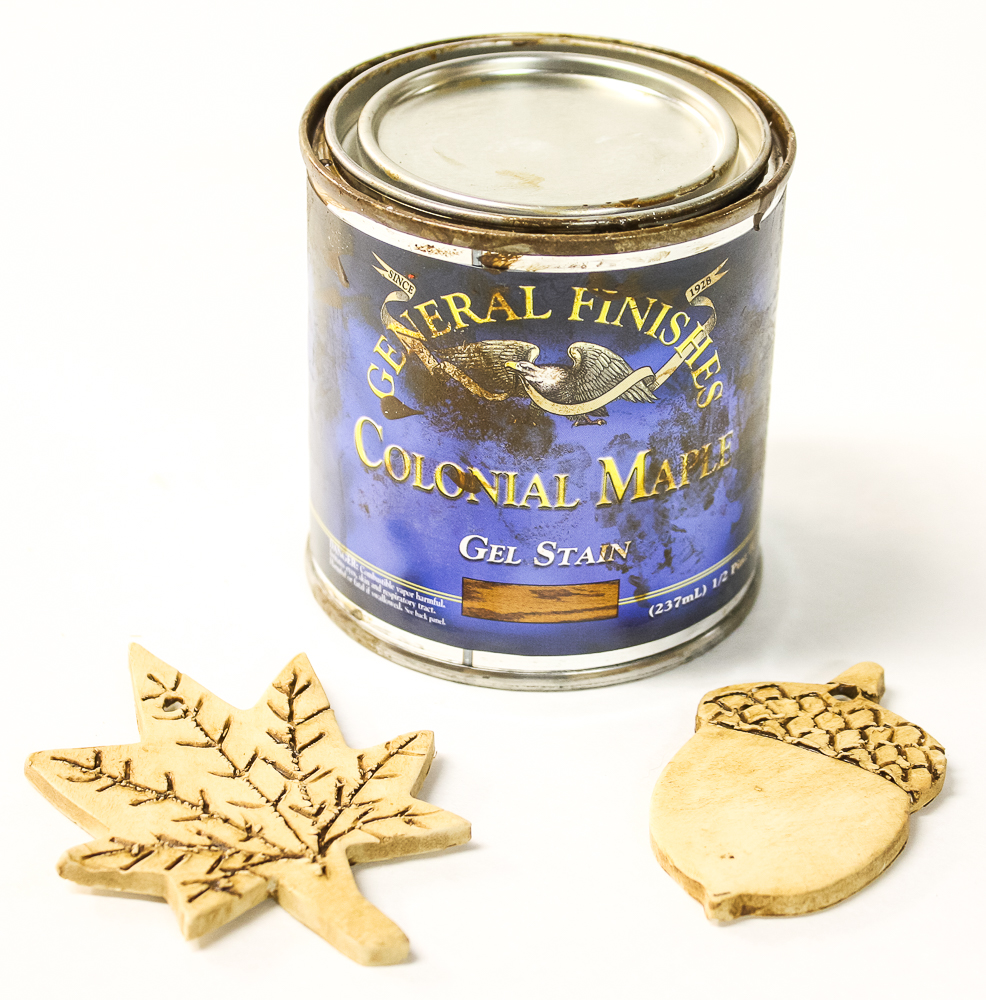 Final Look
I love how this project turned out and it's one that I can enjoy for years to come when I decorate my home for fall.
Pin It!
If you like this idea, please pin it to remember for later and to help others discover it on Pinterest.