This post and photos may contain Amazon or other affiliate links. As an Amazon Associate I earn from qualifying purchases. If you purchase something through any link, I may receive a small commission at no extra charge to you. All opinions are my own.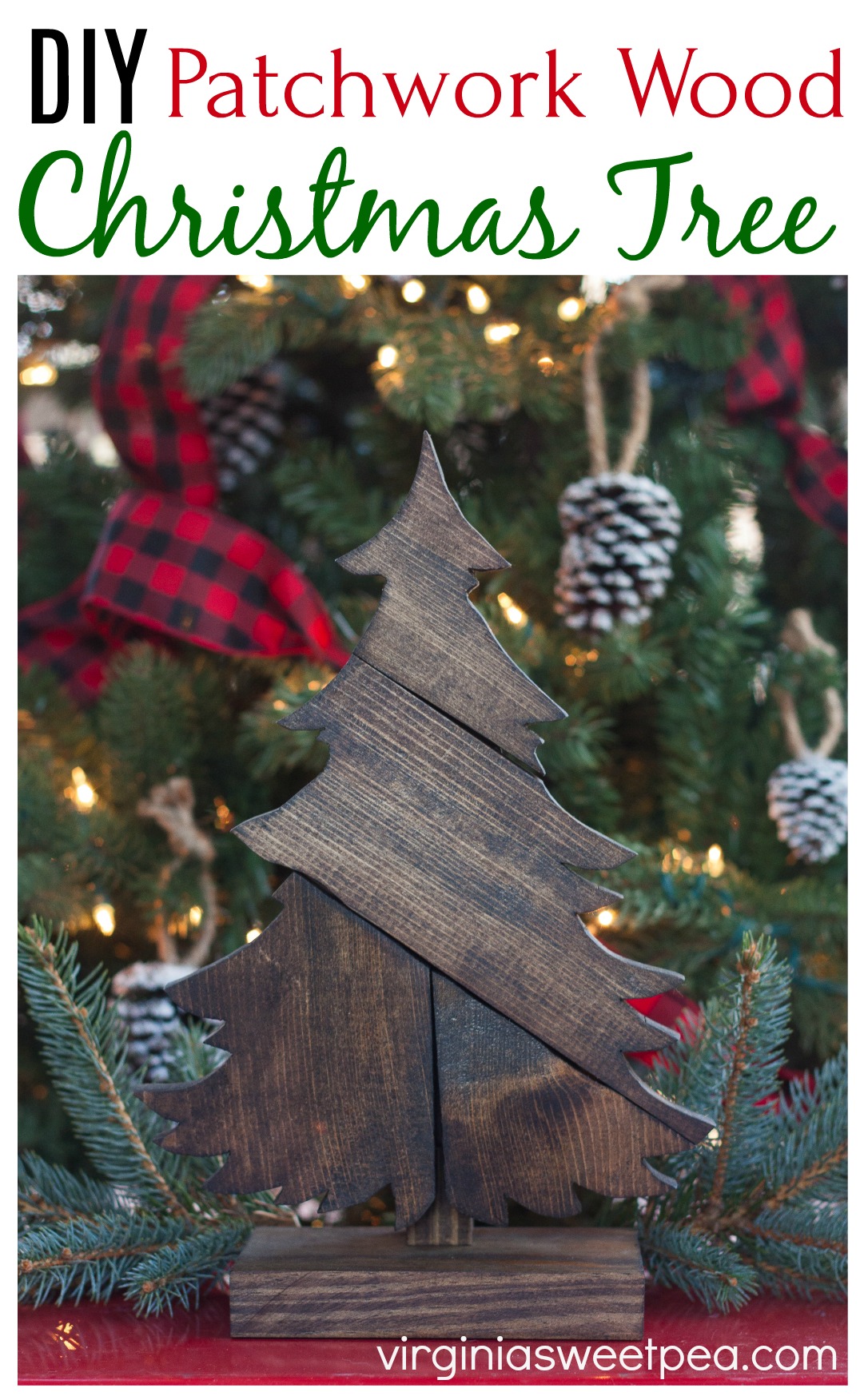 Today my Power Tool Challenge friends are sharing Secret Santa gifts that we made for each other. This is a fun challenge because we each make a gift for another team member but only we know the recipient of the gift that we made. I made a DIY Patchwork Wood Christmas Tree that can be used decoratively in just about any place in a home.
DIY Patchwork Wood Christmas Tree
I like this tree so much that I've already started making two more to use in my own home. I hope my secret partner likes this project as much as I do.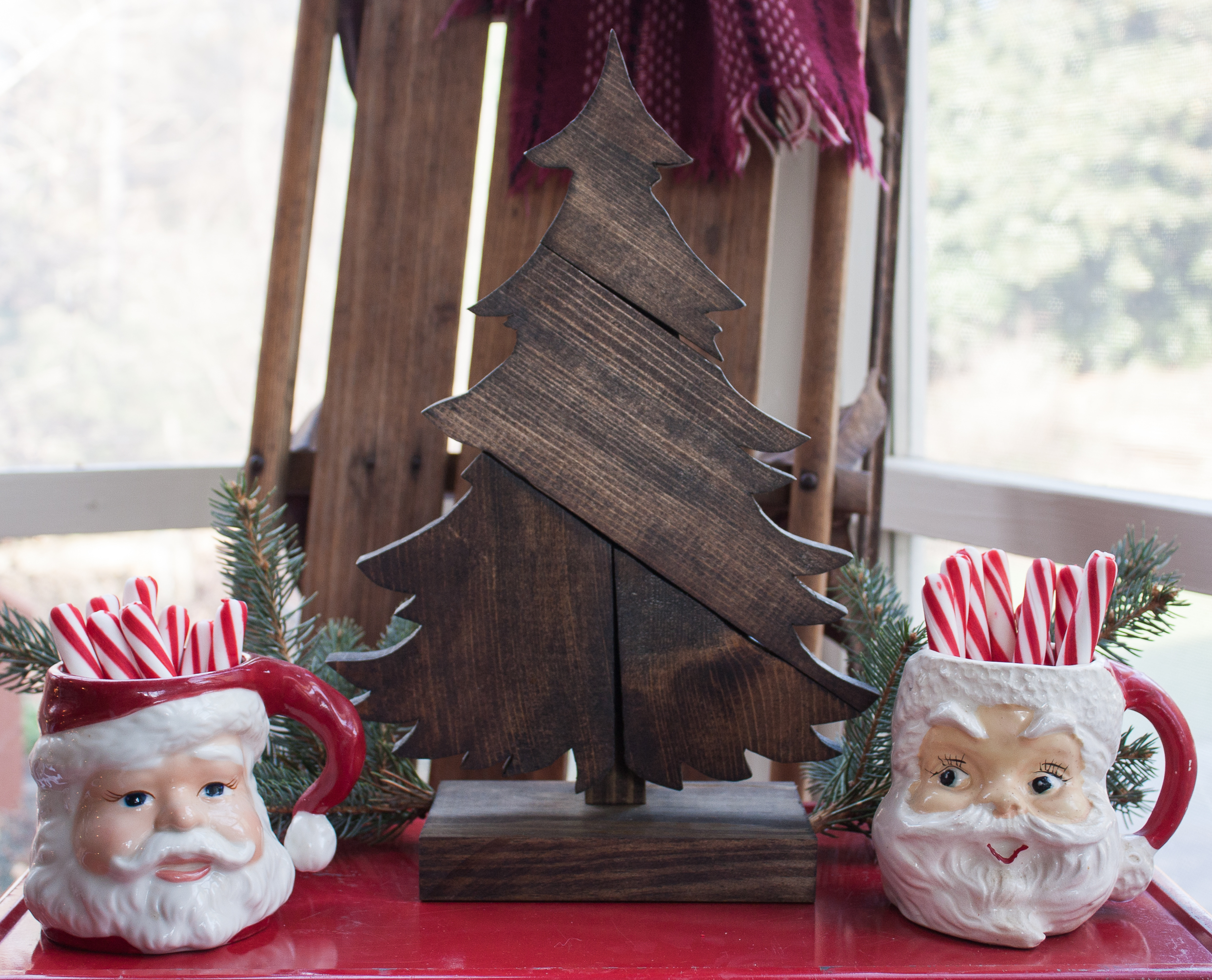 This project can be made with scrap wood of different species or with one type of wood. You can also customize the look of the tree by using different stain colors on each tree piece.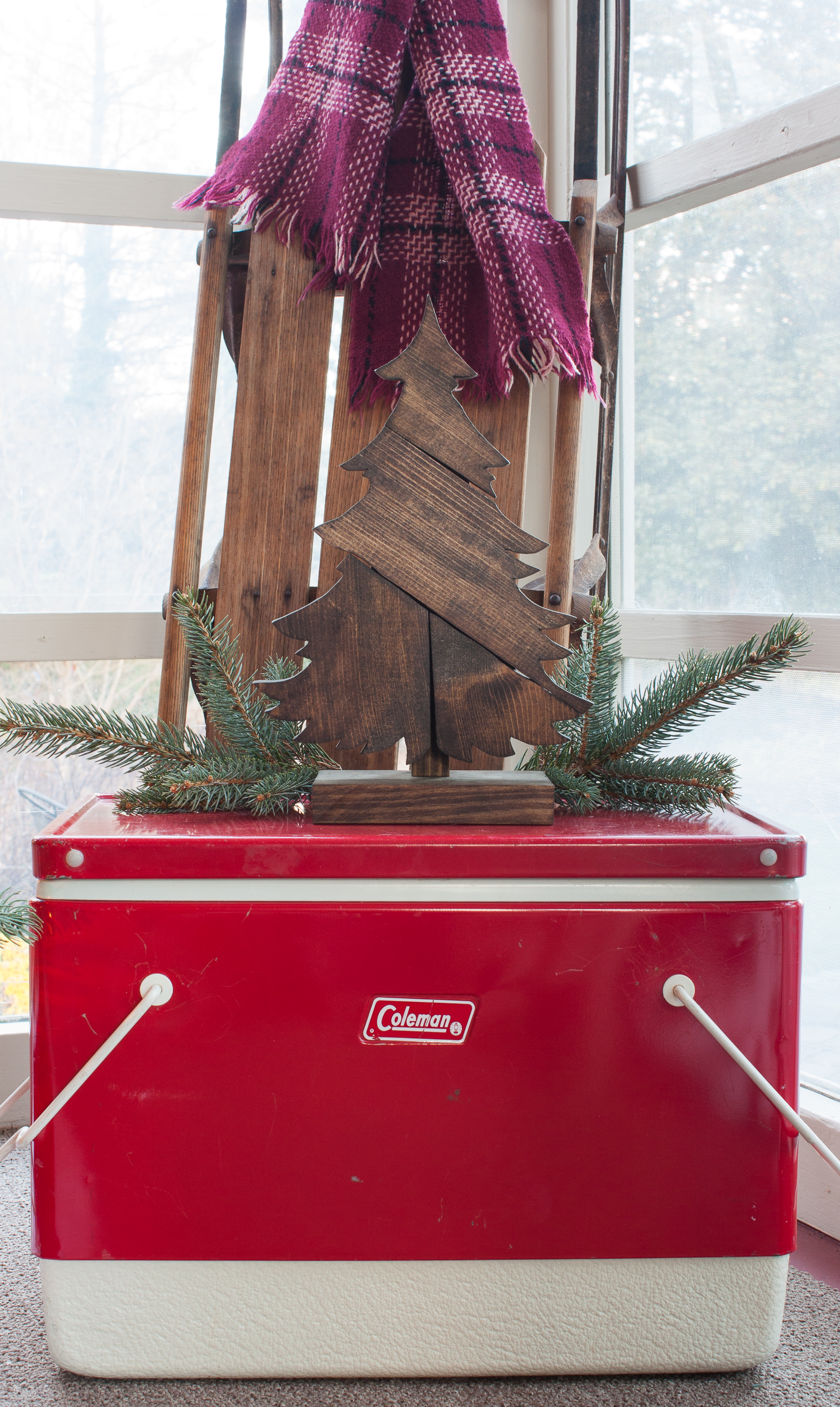 I can't wait to see what my Power Tool Challenge friends made for this year's Secret Santa exchange. You'll find links to all of the projects at the end of this post.
How to Make a DIY Patchwork Wood Christmas Tree
Supplies
This post contains affiliate links. For full disclosure go here.
Pattern Pieces – BHG Holiday Crafts 2018 (I discovered a mistake in the pattern pieces printed in the magazine. See below for details.)
Scraps of 1/4″ wood (I didn't have appropriate scraps, so I purchased a 10″ wide plank of pine.)
Scrap of 1″ thick wood – I used a scrap piece of deck board.
1/4″ Plywood scrap
Bandsaw or Jigsaw
Chop Saw
Random Orbit Sander
Sandpaper
Wood Glue
1 1/4″ Deck Screw
Wood Stain
Procedure
Make the Tree Pieces
Enlarge the pattern pieces by 200% and cut out. (I discovered that pattern piece G that is to be cut from plyboard is too large to be used. See below for the adjustment I had to make.) Not shown is pattern piece F.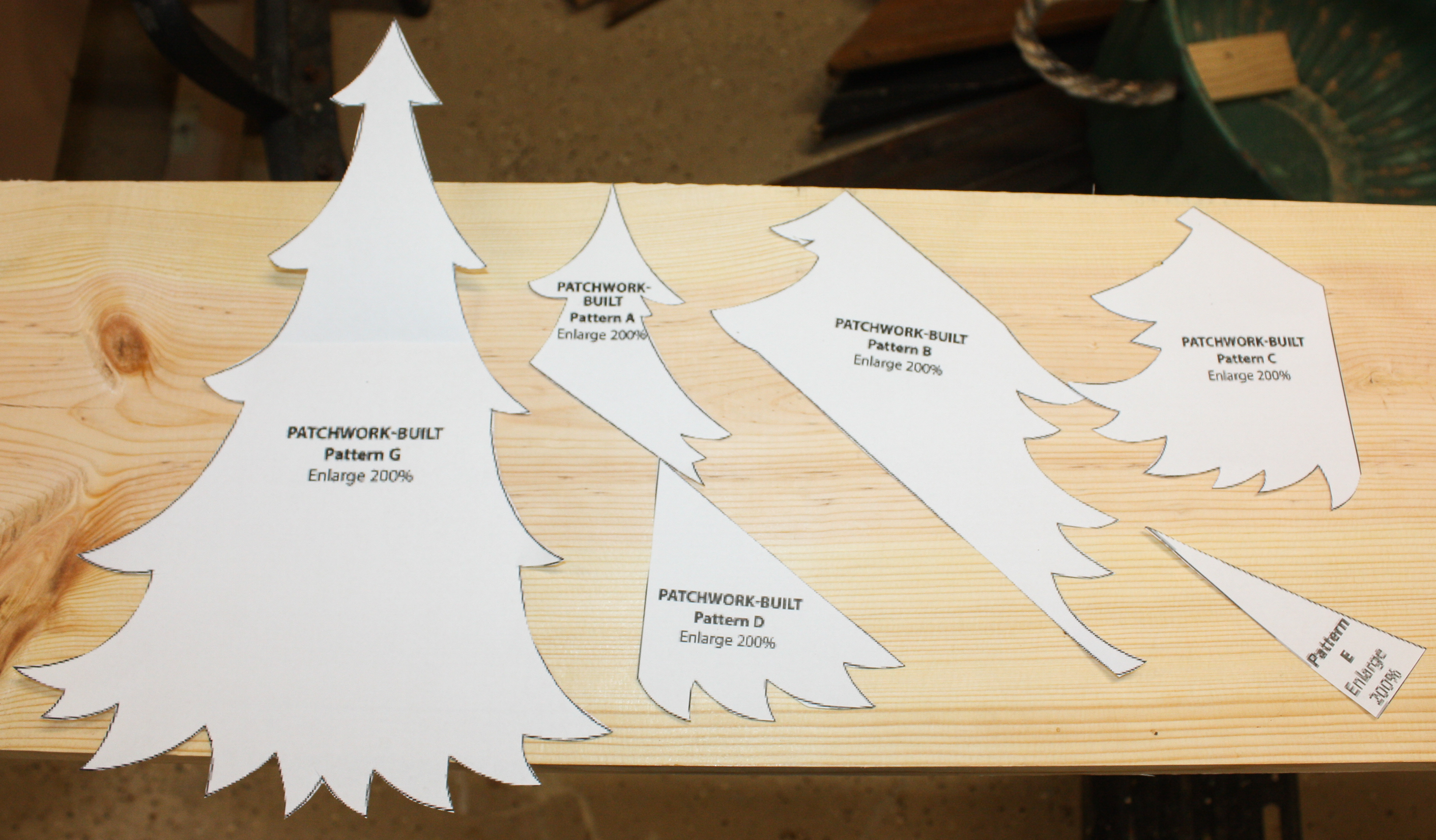 Trace patterns A – D on lumber or scrap wood pieces.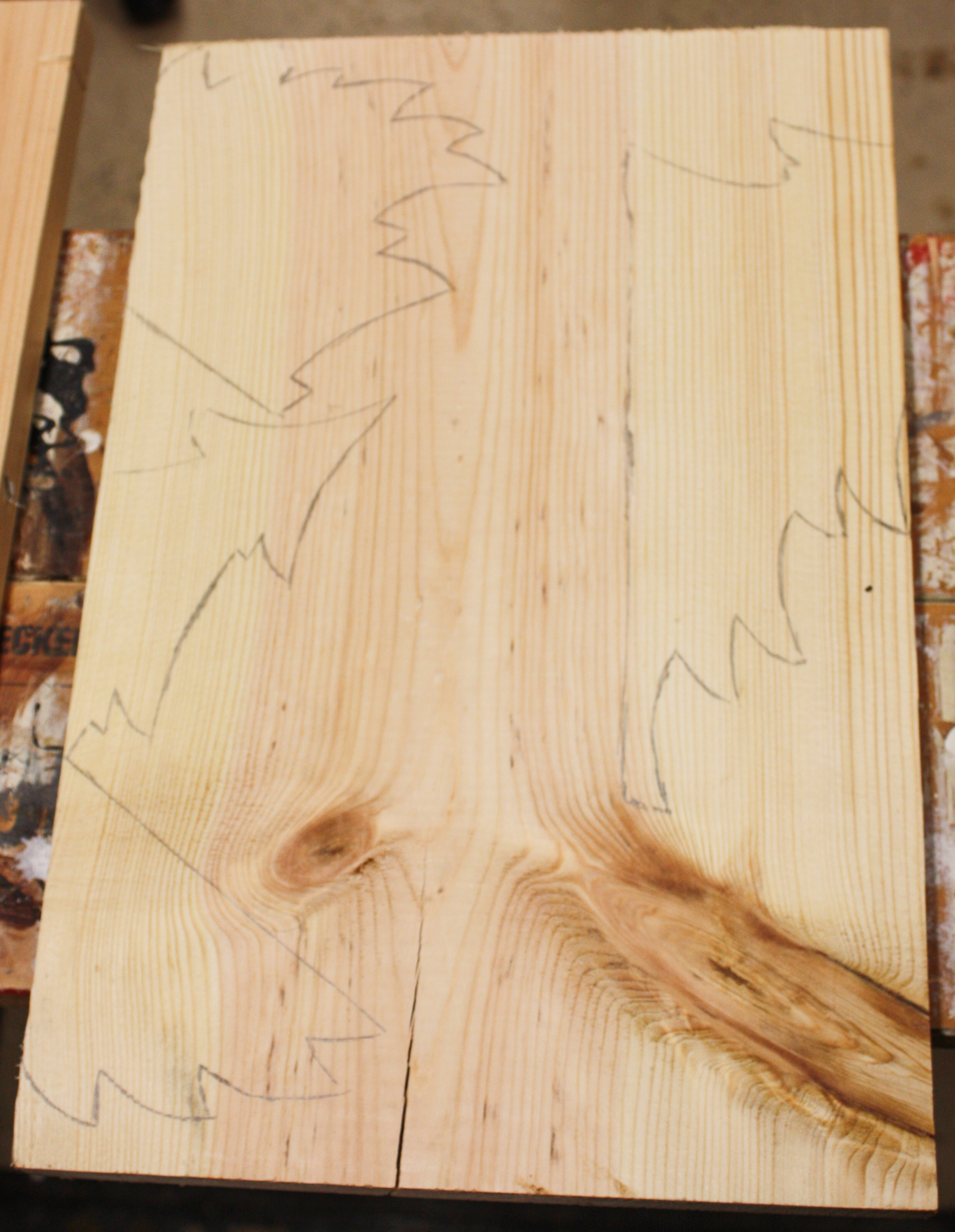 Pattern piece G is to be traced onto 1/4″ plywood and cut out. After cutting this piece out, I discovered that this piece is too large to be used. To make the project work, I had to cut it down to a 5″ x 10 3/4″ isosceles triangle.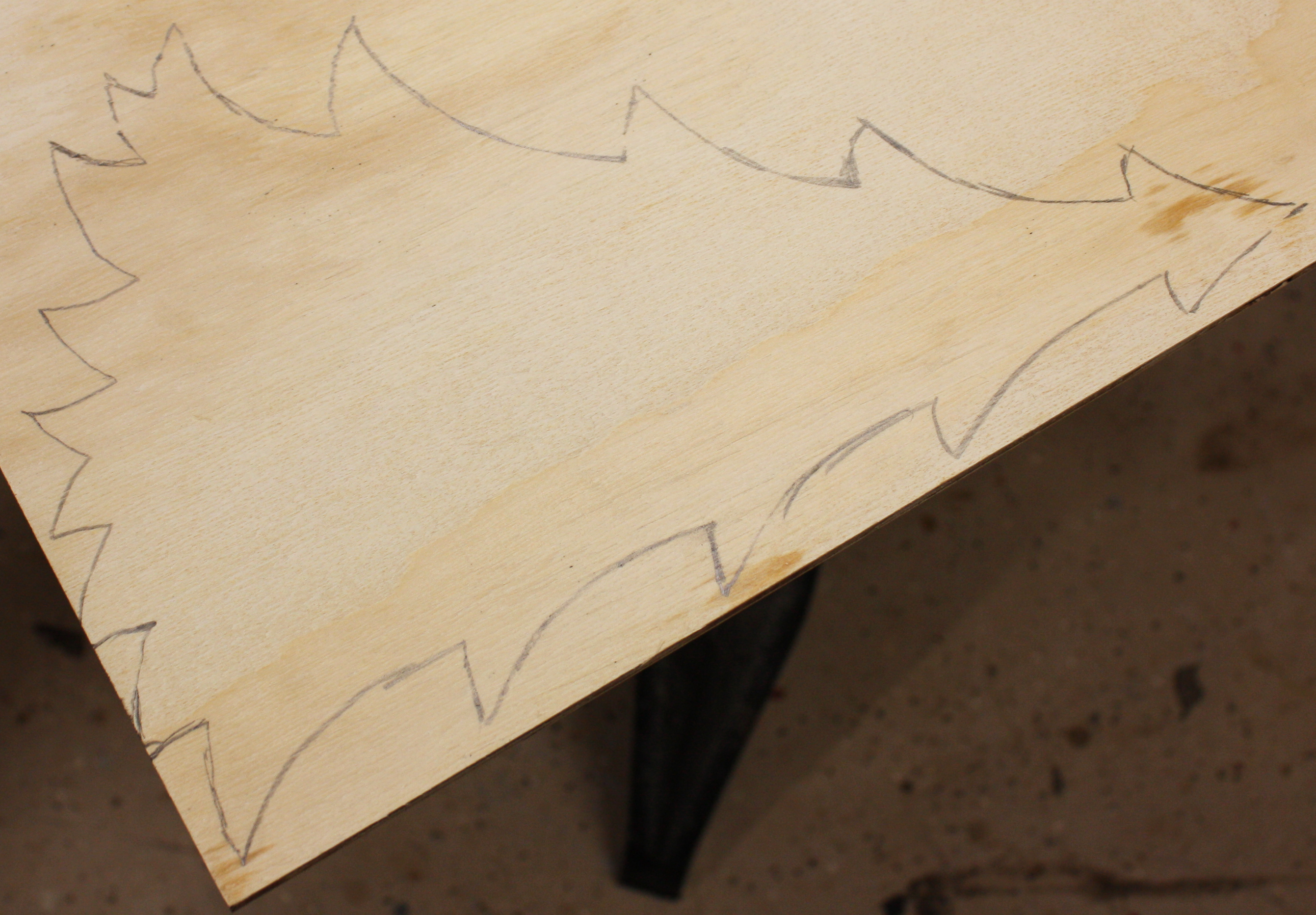 Cut pieces A-D and G out using a jigsaw or bandsaw.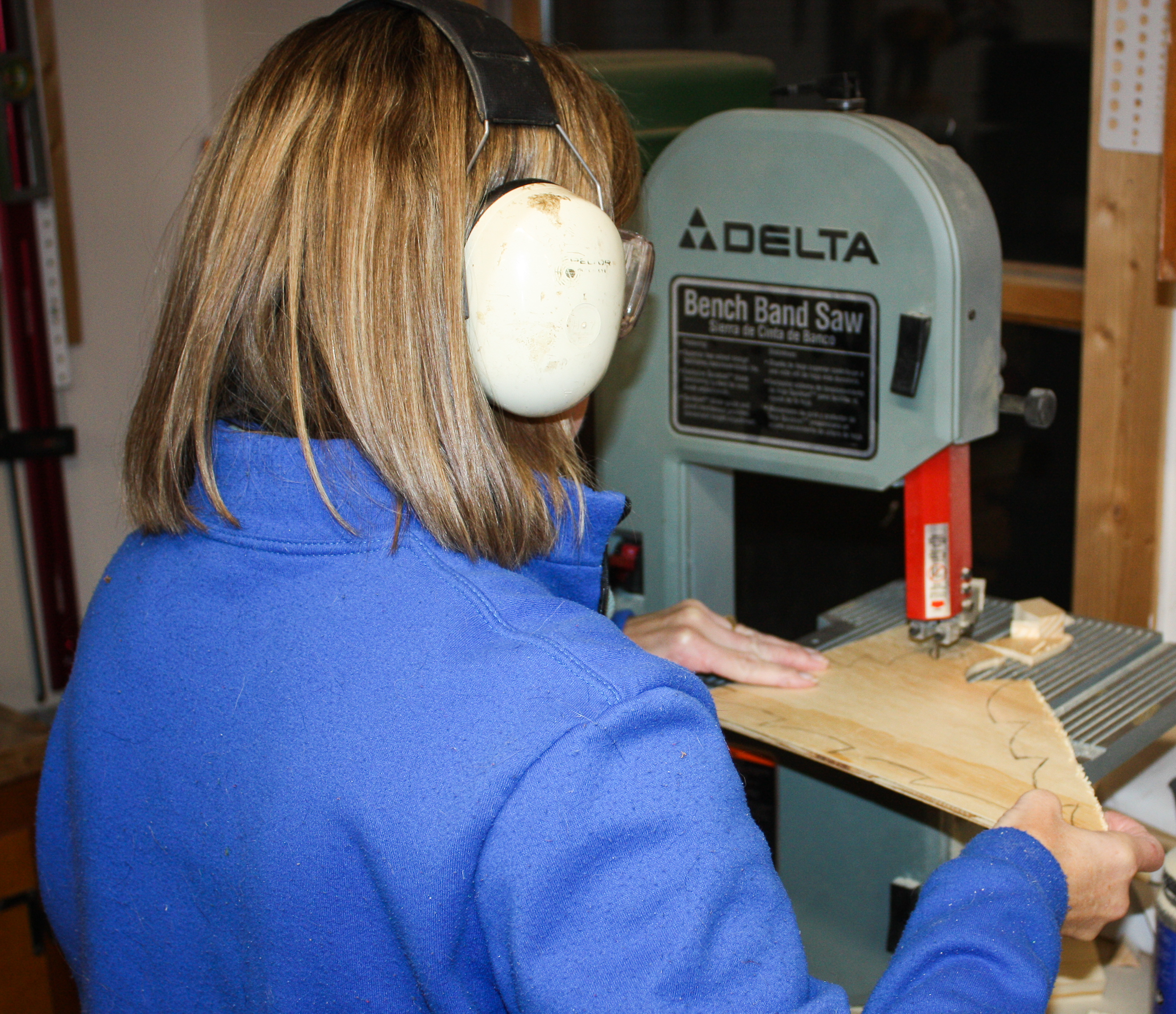 Trace pattern pieces E and F onto a 1″ thick scrap of wood and cut out. I used a scrap of deck board for these pieces. I cut piece E with the bandsaw and piece F using a chop saw.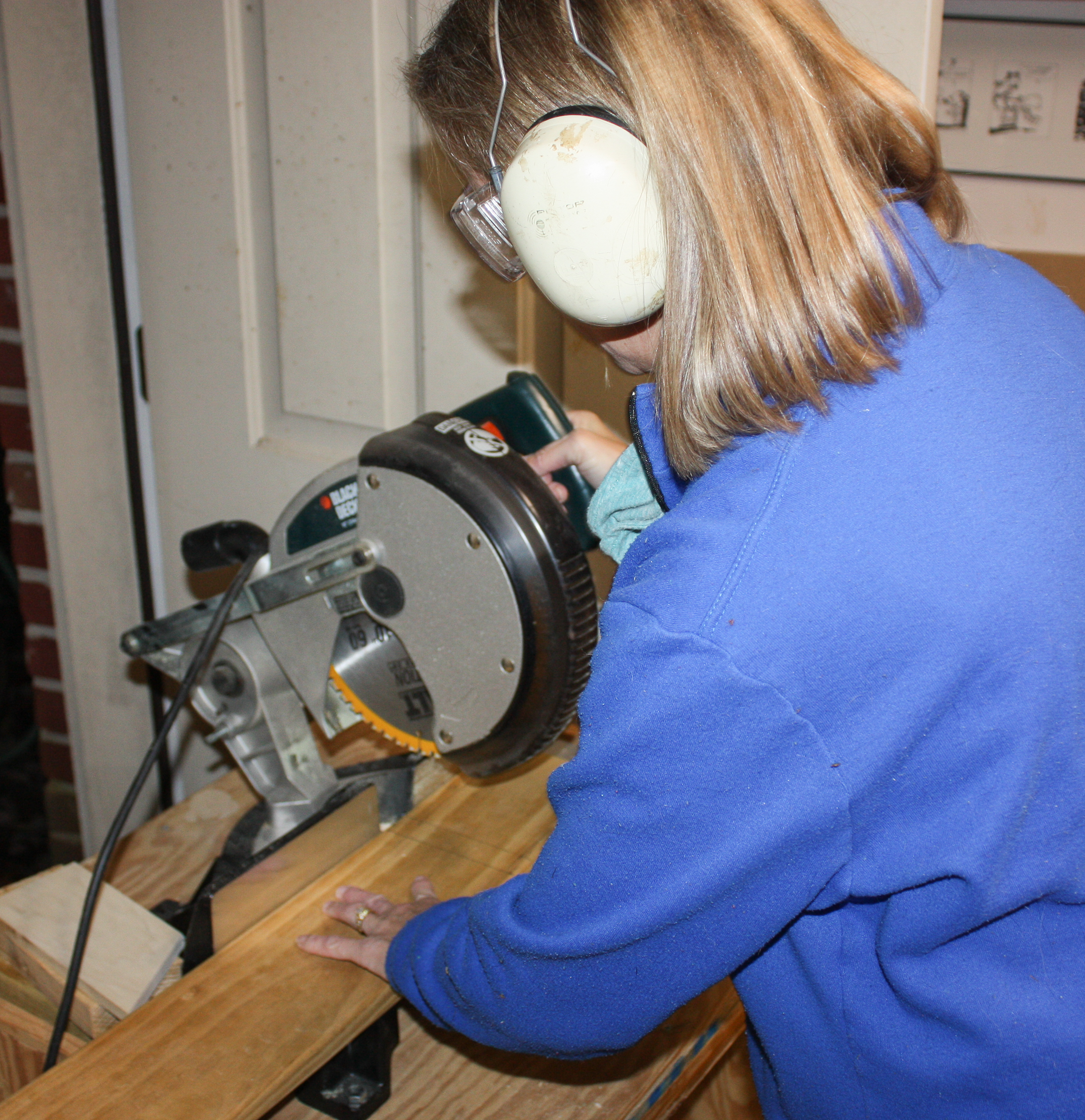 Sand all pieces using an orbital sander for the flat sides and 220 grit sandpaper for the edge details.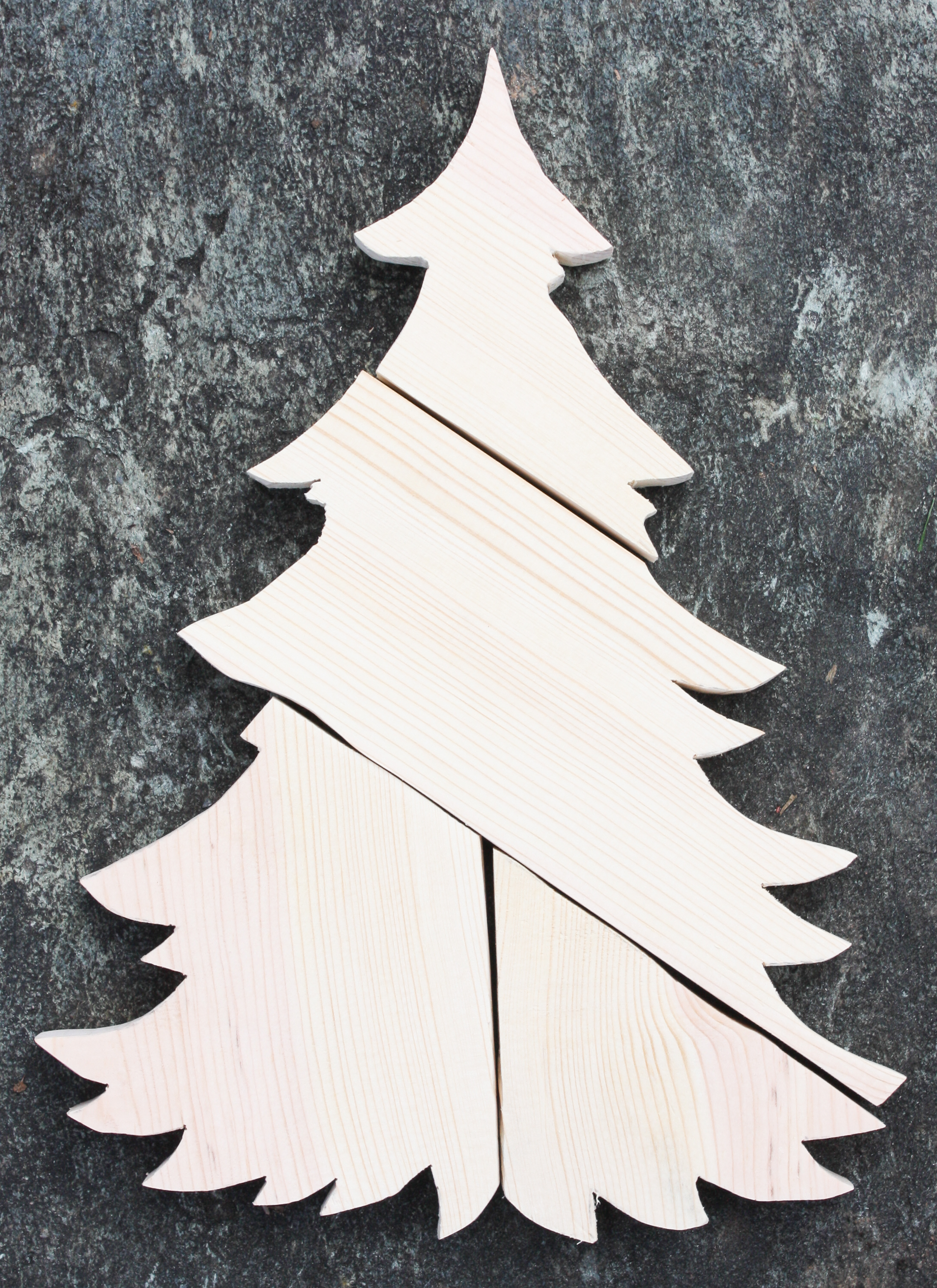 These pieces are for the base of the tree and the tree backing.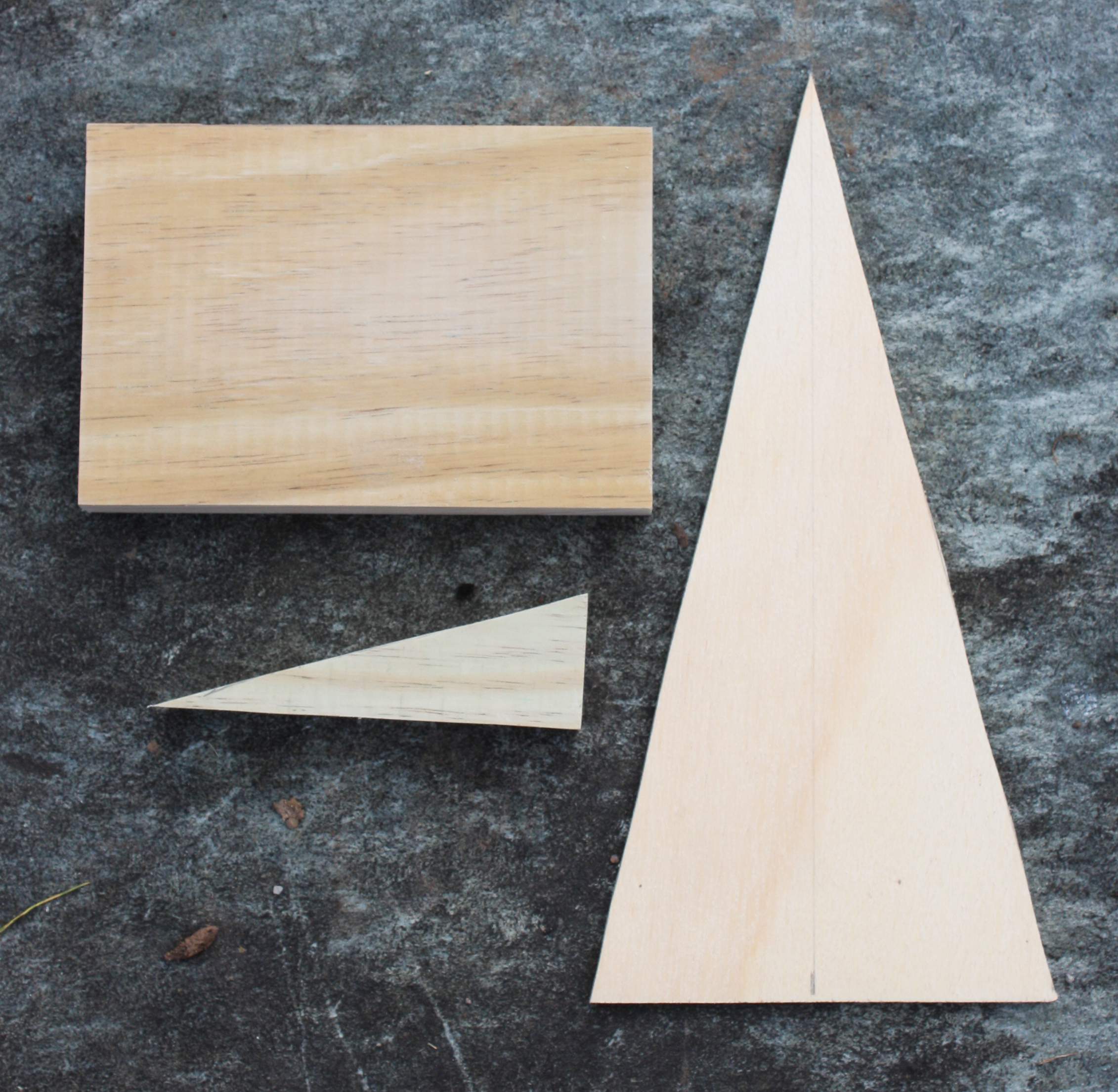 Stain the Tree Pieces
Stain all of the pieces using desired stain color or colors. I used Minwax Dark Walnut.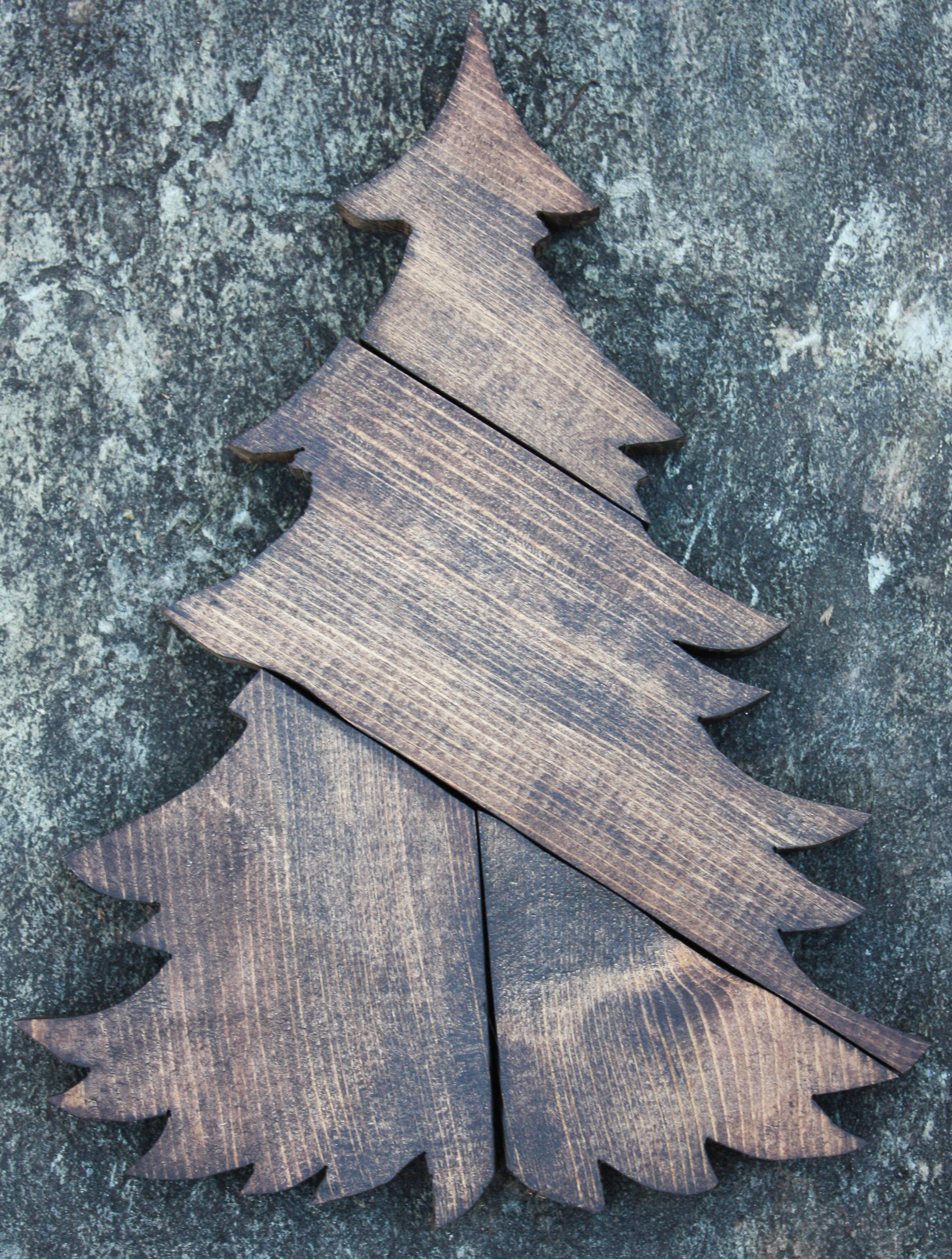 Not shown is pattern piece E.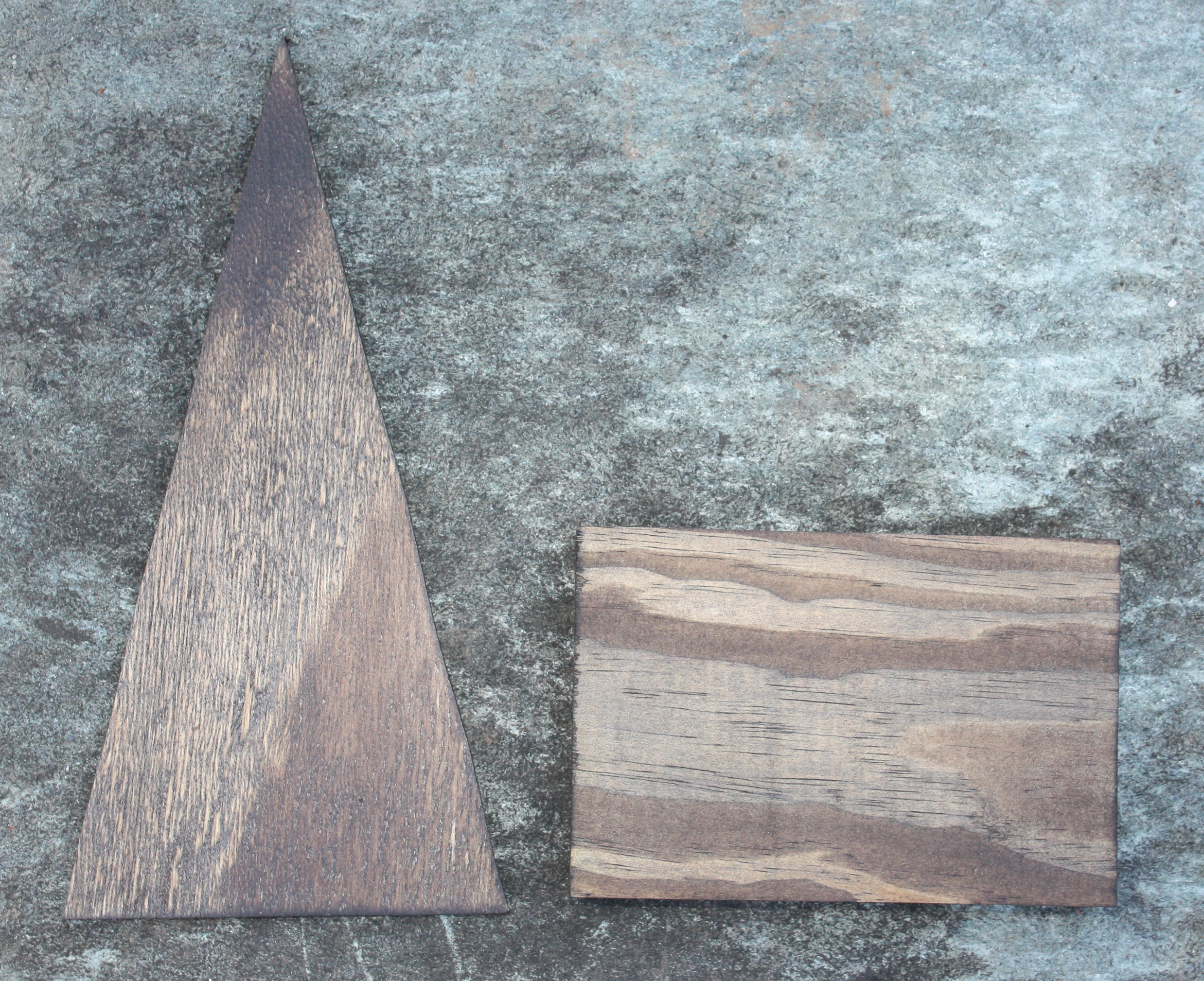 Assemble the Tree
Position the tree pieces face down and glue the plyboard triangle to the back.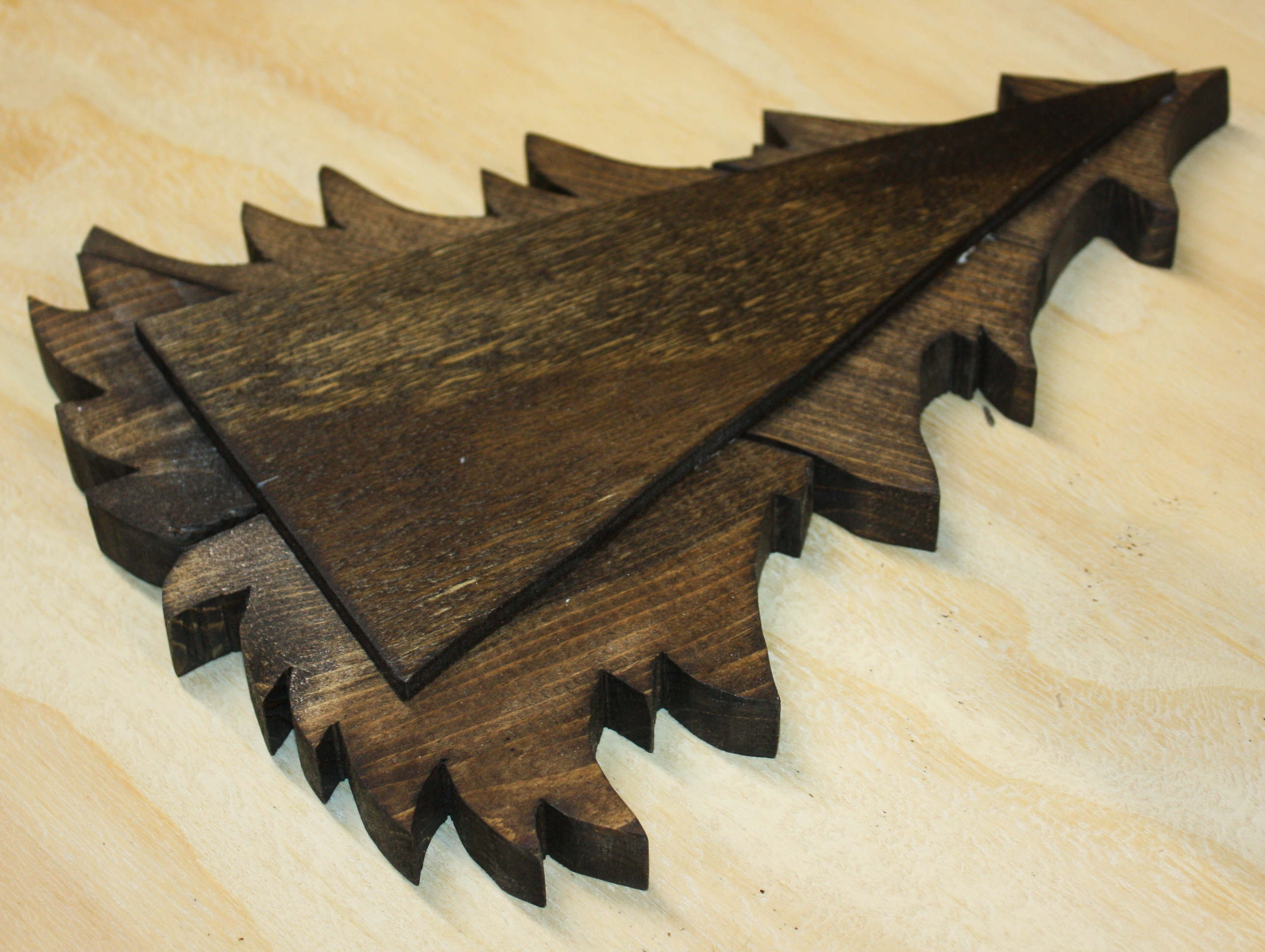 Glue pieces E and F together.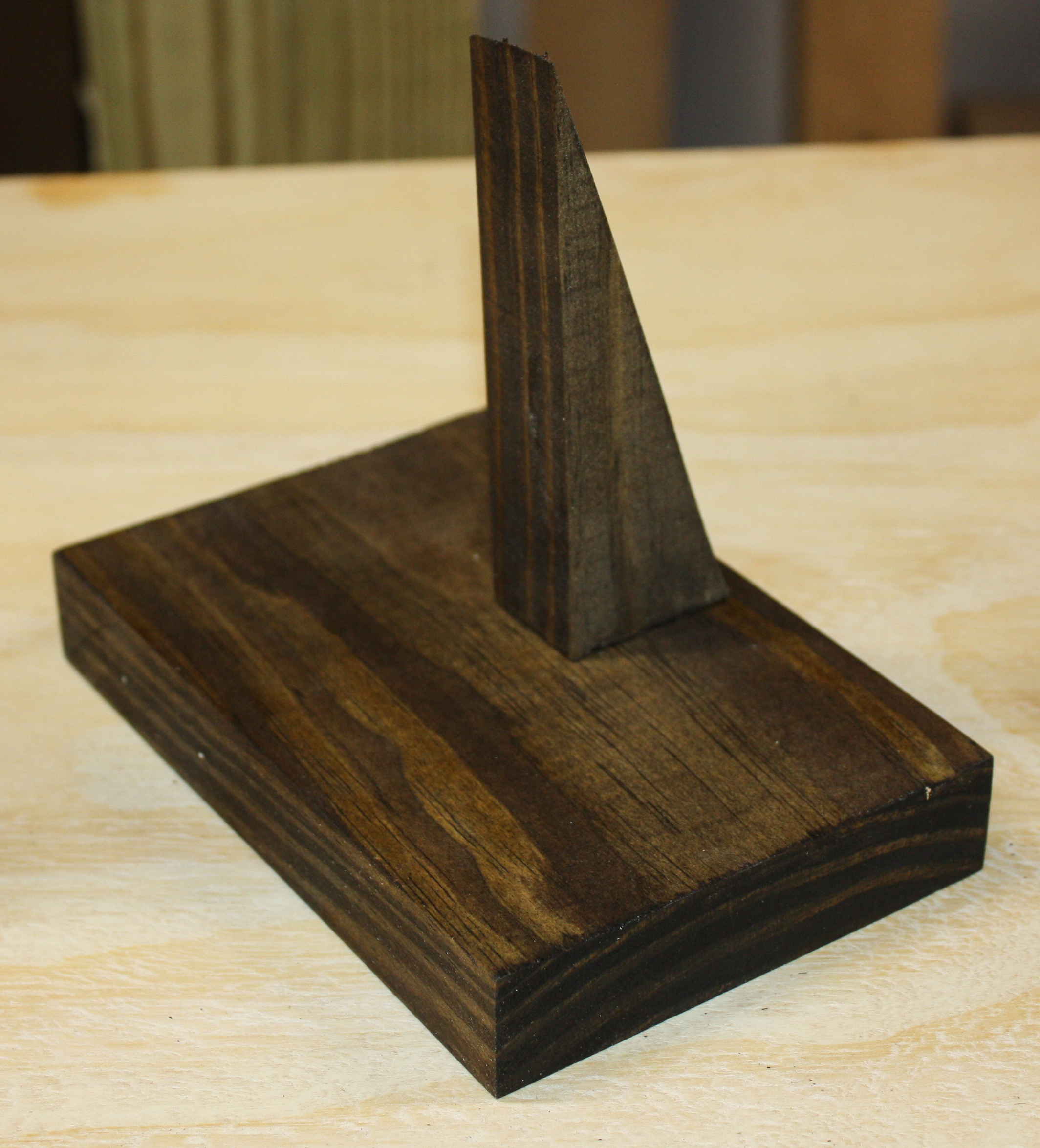 Glue the tree to the base. I used a drill to weigh down the pieces as the glue dried.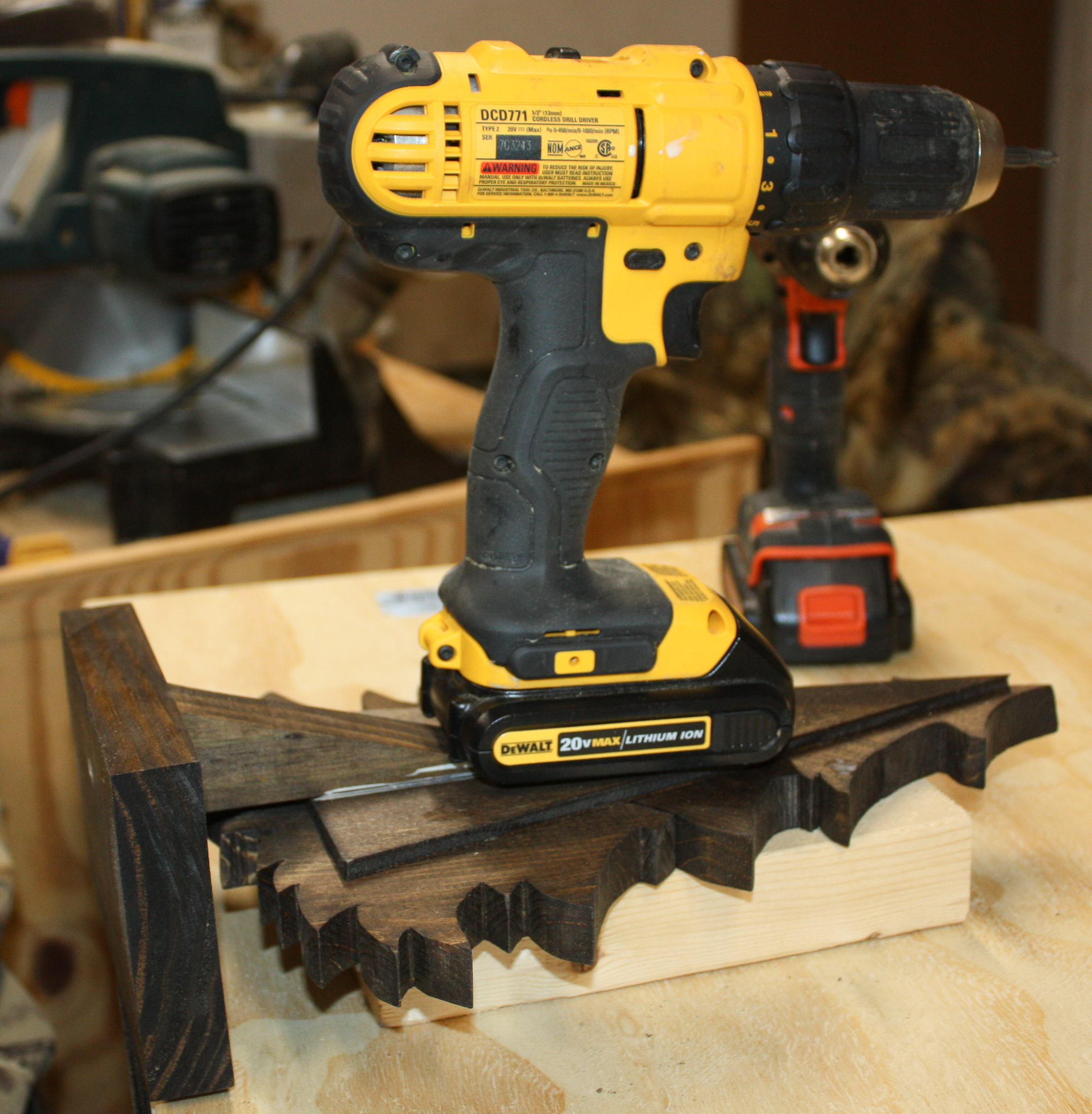 Screw the base to the tree trunk for added support.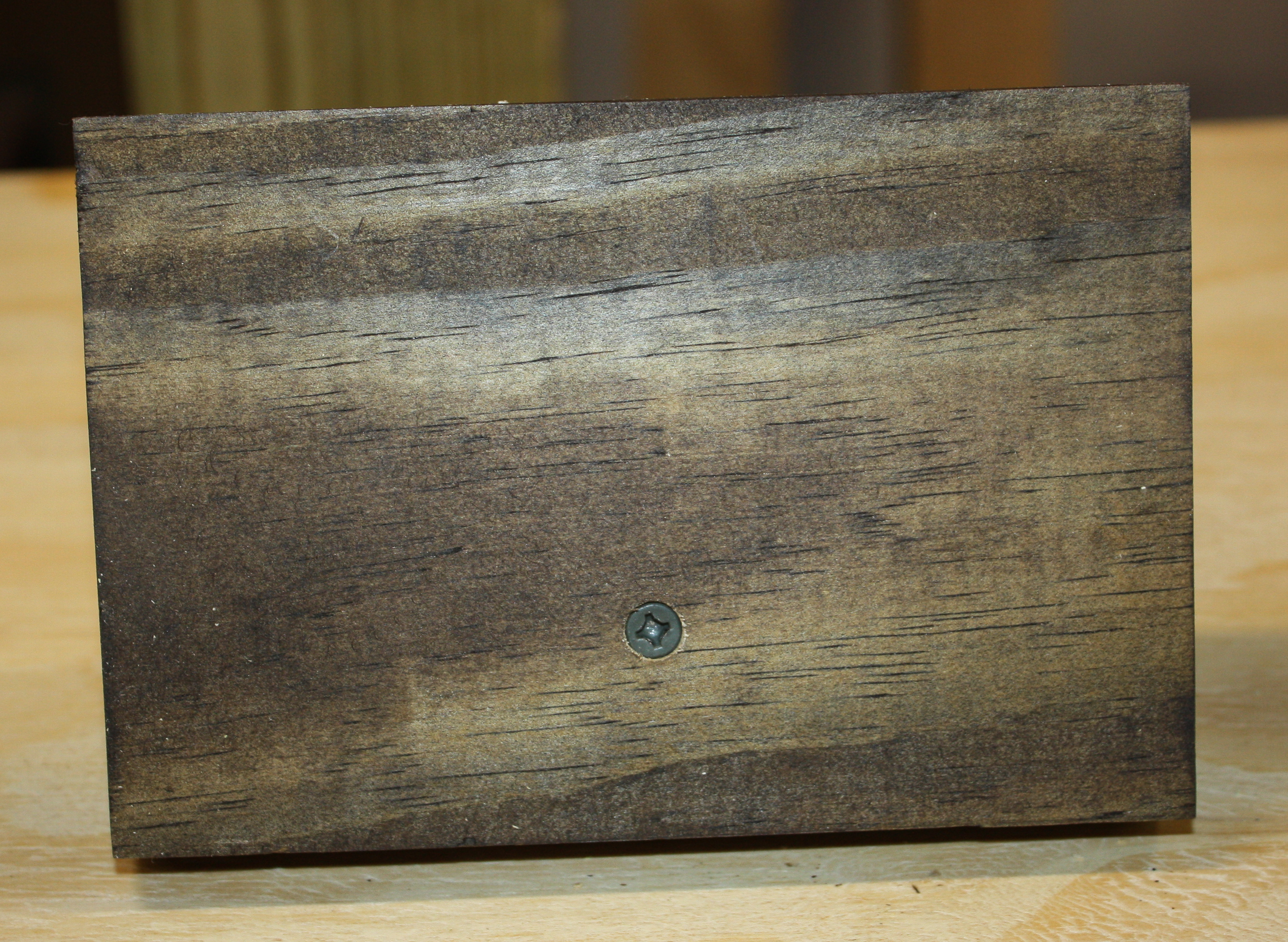 Enjoy the Tree
A single tree can be enjoyed in almost any space in your home for Christmas decor. A pair or a group of trees would look fabulous used on a mantel.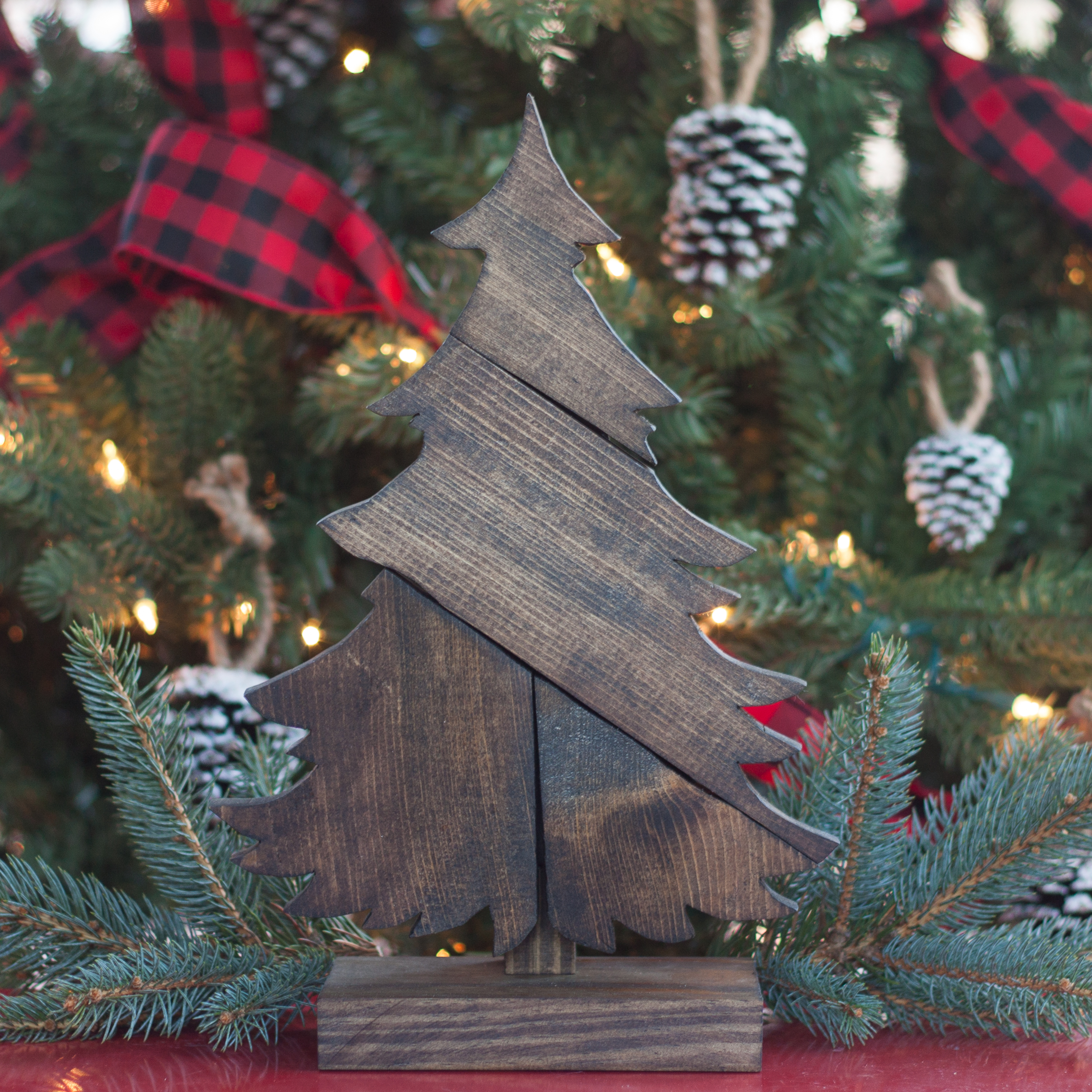 Pin It!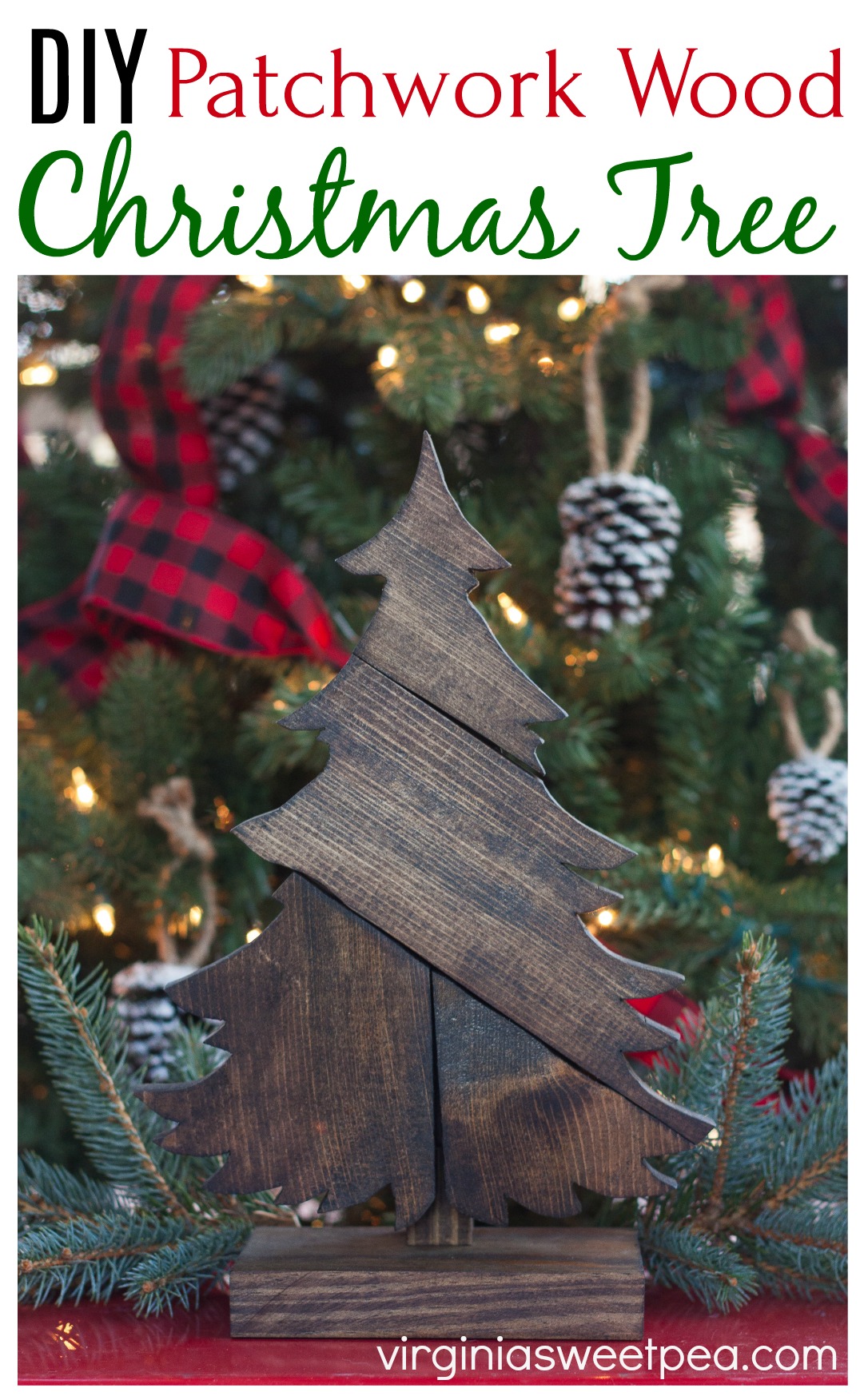 Secret Santa Projects from Past Years
I participated in this fun challenge last year and made a DIY Wood Lantern for DeDe at Designed Decor. Last year Wendi from H2O Bungalow sent me a DIY Wooden Snowflake that you'll soon see used as part of my Christmas porch decor.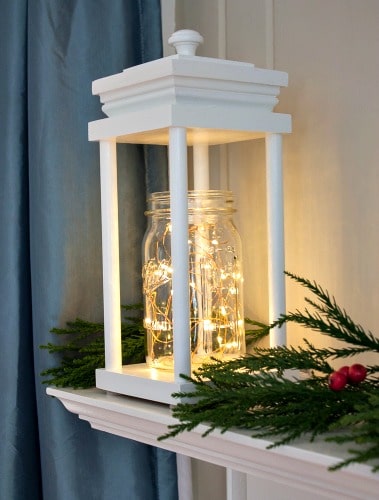 In 2016 I made a DIY Cheese and Crackers Serving Board for Karen at The DIY Bungalow. That year Jeanie from Create and Babble sent me DIY Pallet Wood Wall Art. You can see how I used it on my Christmas porch.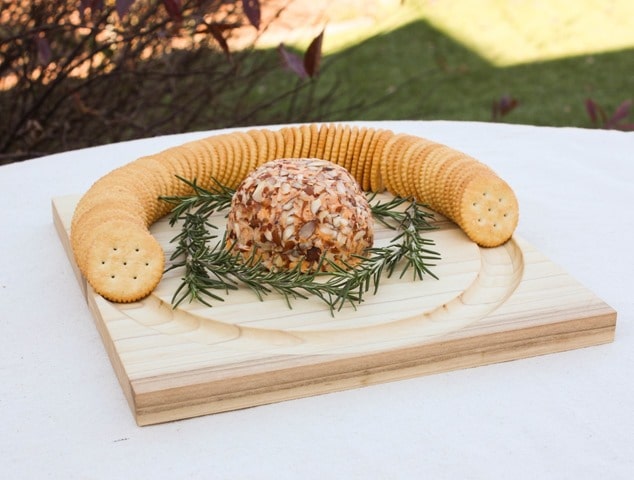 I can't wait to see what everyone made this year and it's going to be fun to try to guess which gift may be coming to me.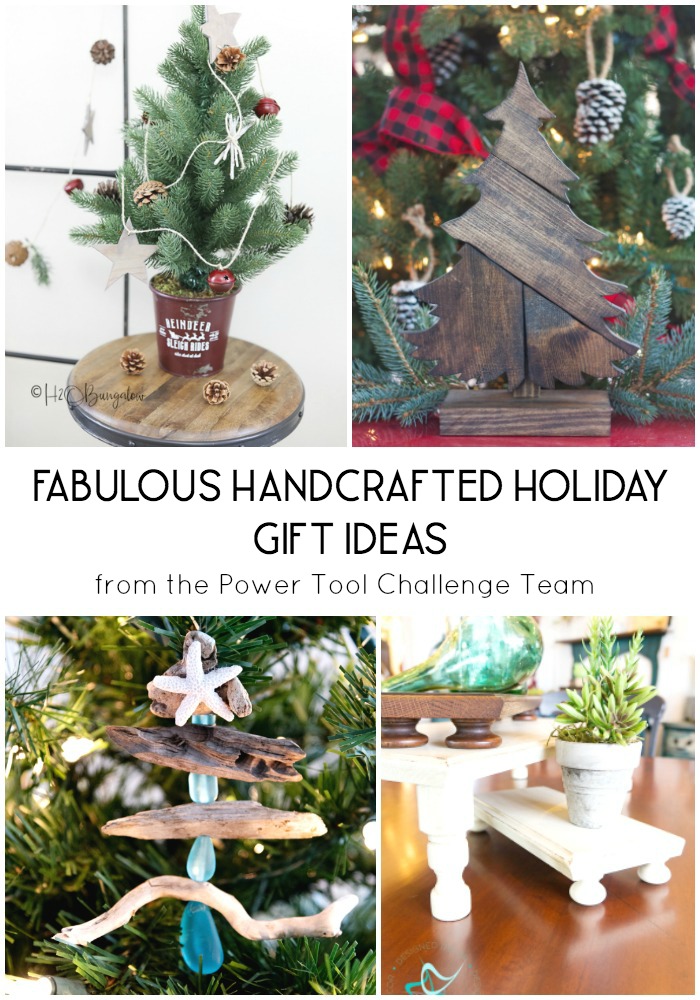 H2OBungalow – Simple DIY Rustic Garland
The Handyman's Daughter – DIY Driftwood Christmas Tree Ornament
Designed Decor – Repurposed Drawer Front Display Riser