A DIY Yule Log is a project that I've wanted to make for a long time to use for both winter and Christmas decorating.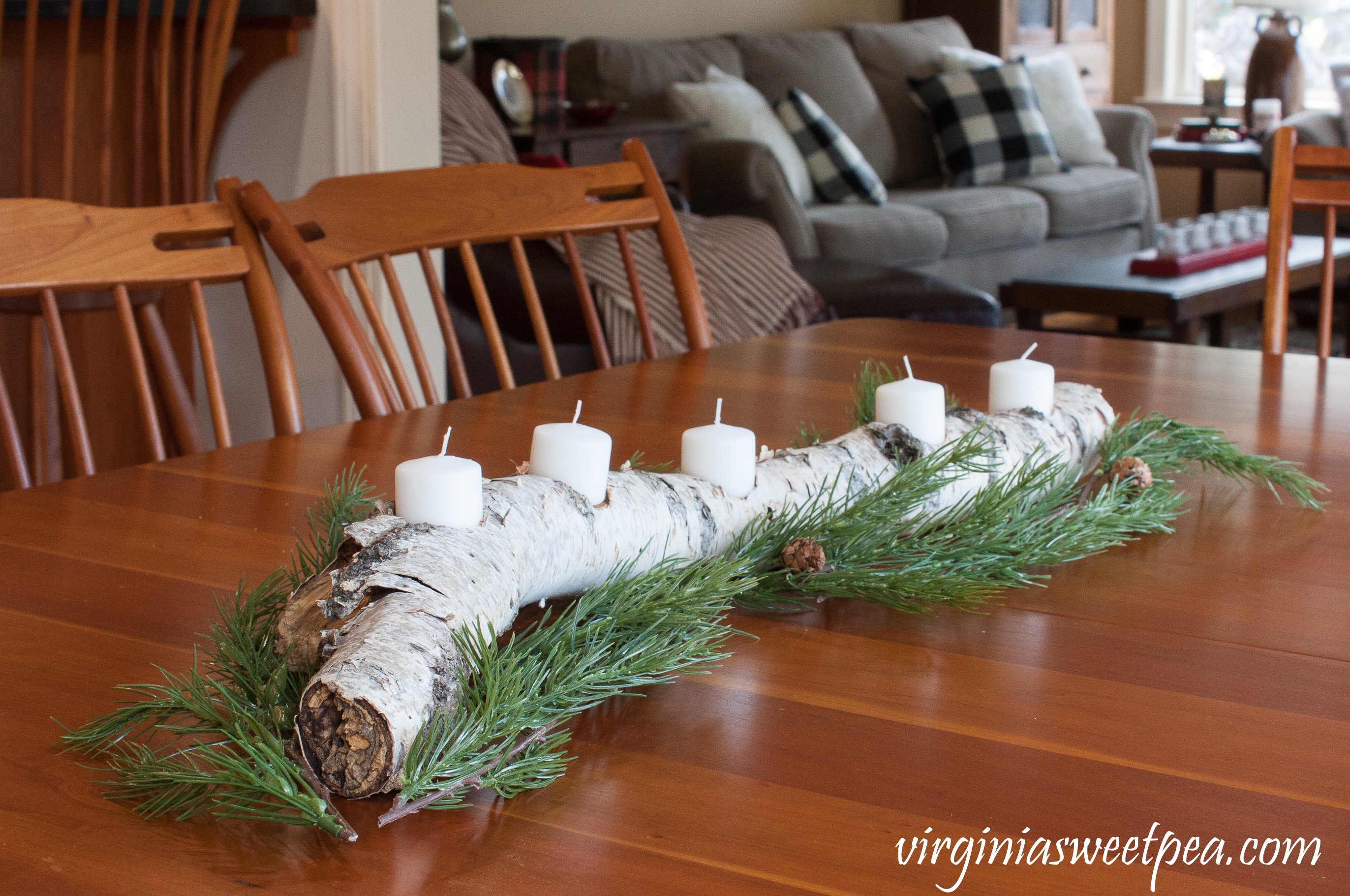 Several years ago a friend visited Michigan and brought back a birch log for me knowing that I would enjoy using it for a project.
I finally got around to using it to make a DIY Yule Log that I'm using on my kitchen table for a centerpiece.
I love how this looks on my table surrounded by greenery. I used faux but fresh would be even better.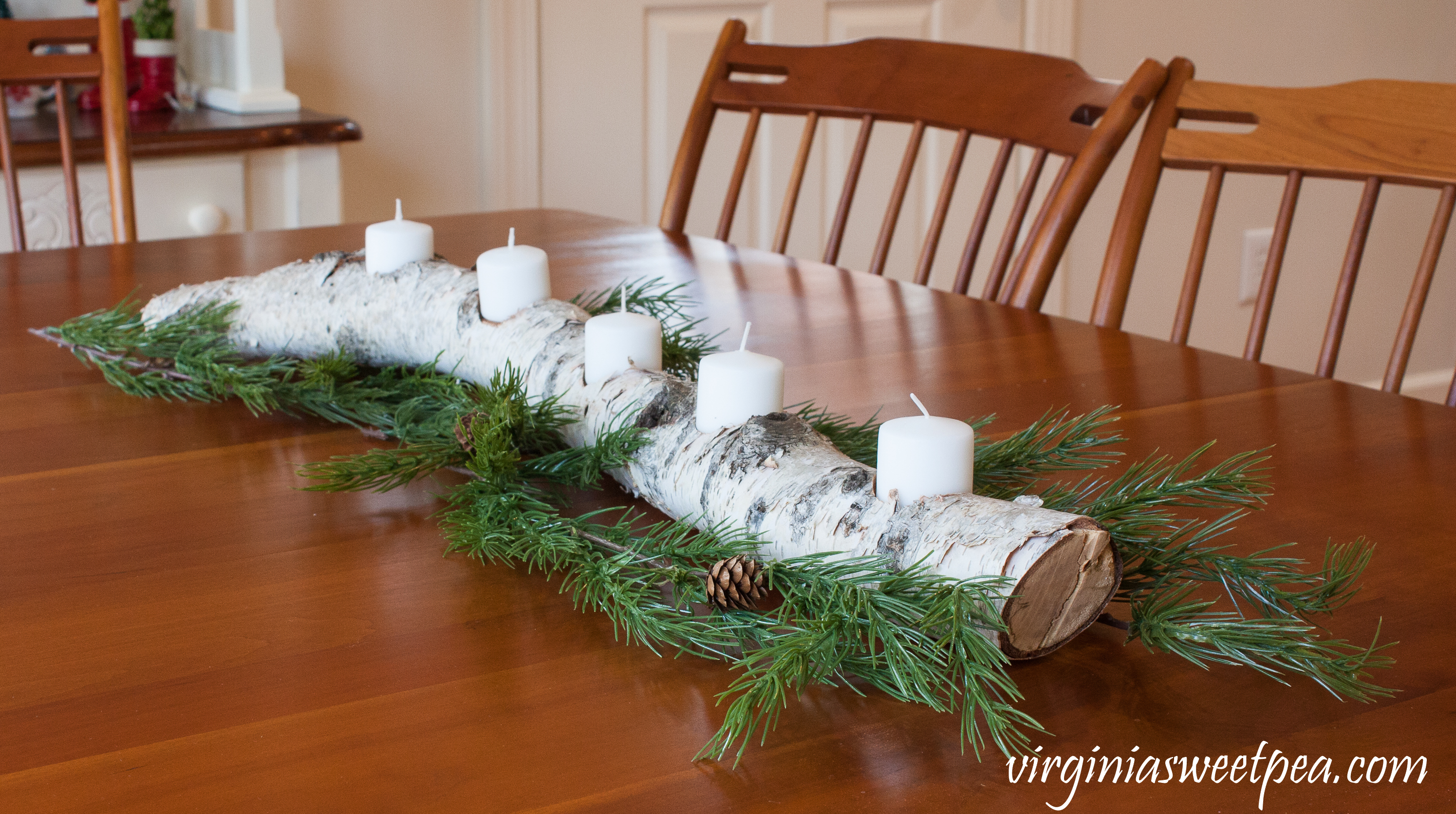 Making this was a quick and easy DIY project.
How to Make a DIY Yule Log
A yule log can be enjoyed all winter for cozy home decor.
Supplies
Step One – Obtain a Log
I used a large birch branch from Michigan that a friend gave to me.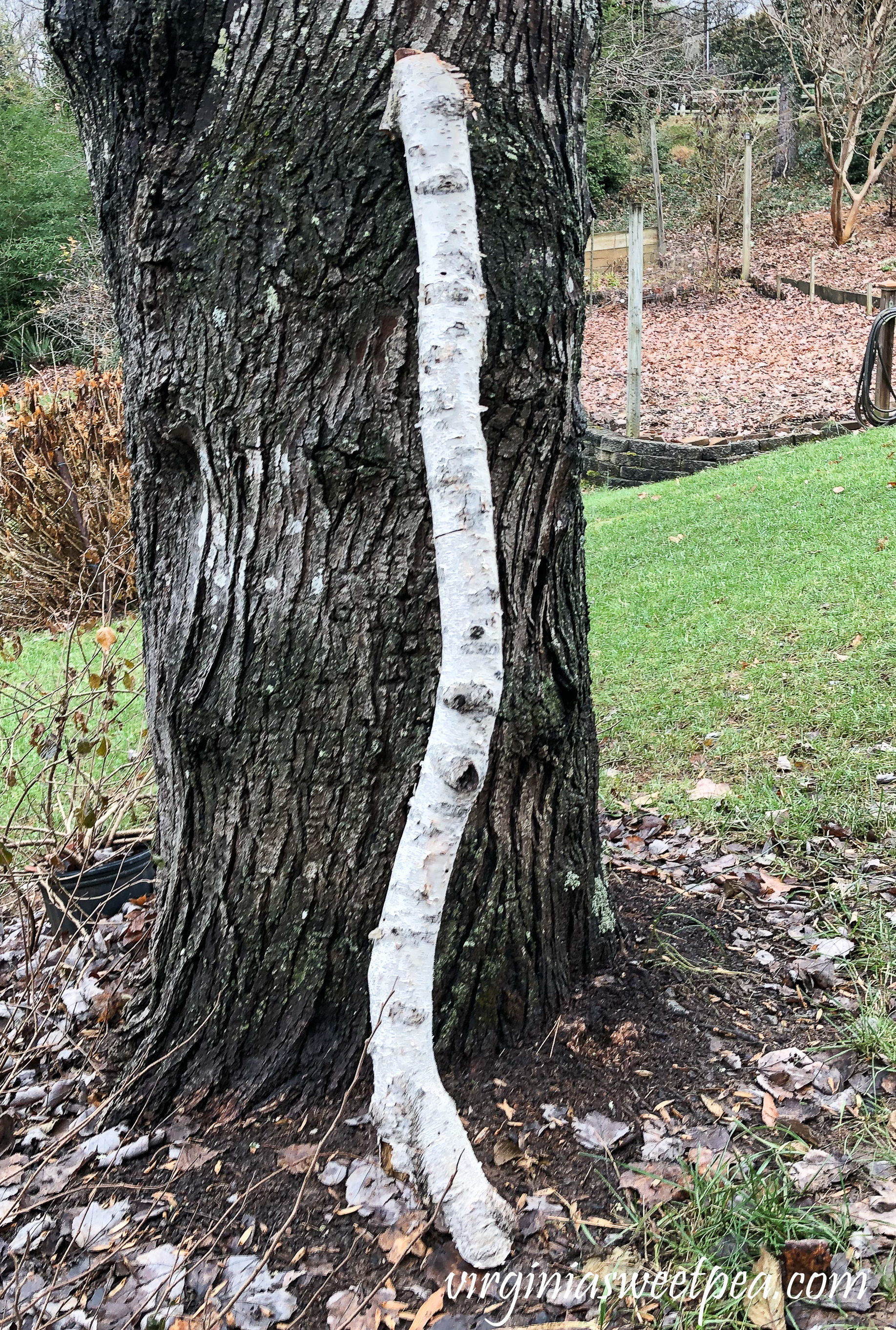 Step Two – Cut Log to Size
My birch log was long enough to cut into two pieces. I made a yule log from each piece so that I can enjoy one at home and the other at the lake.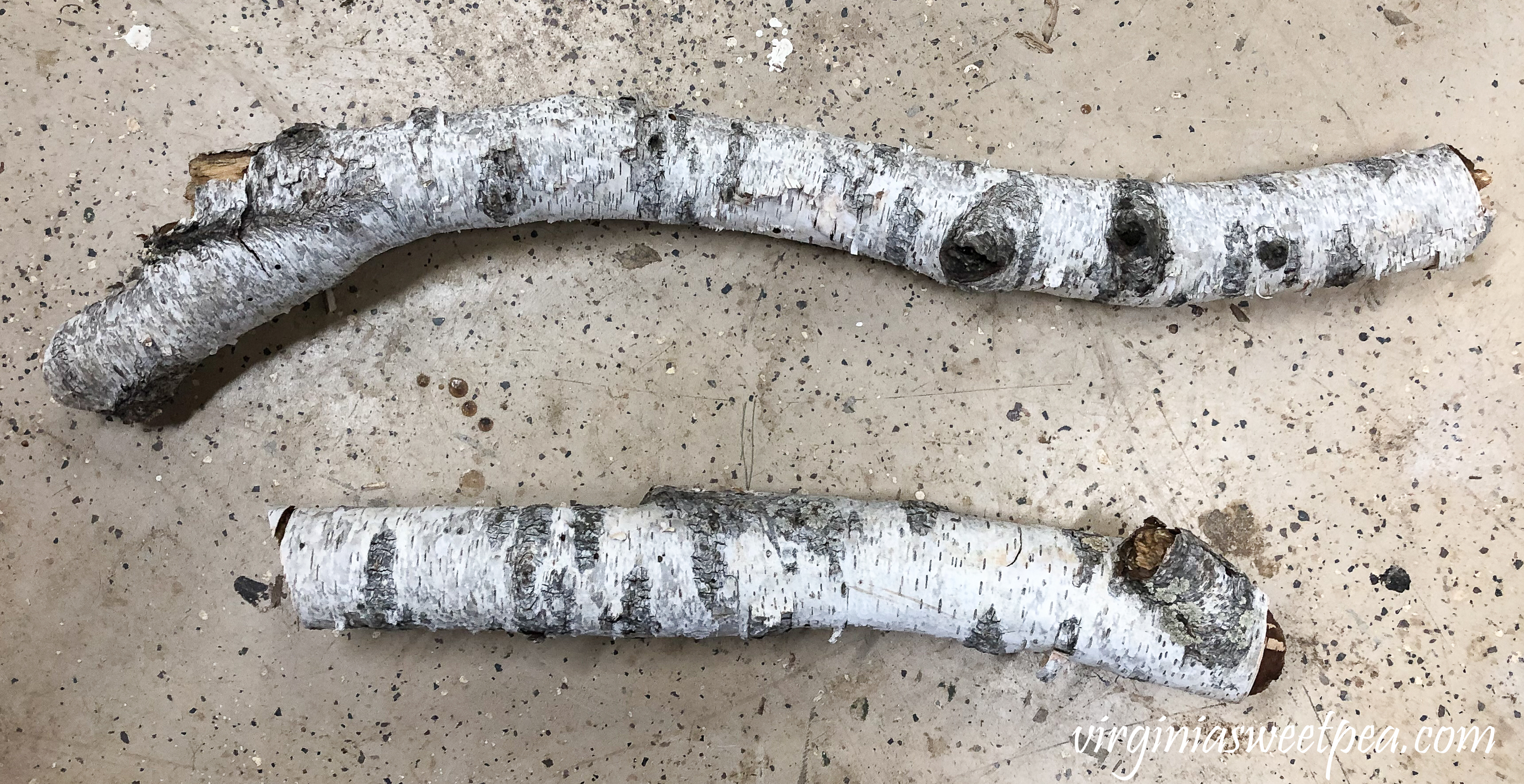 Step Three – Drill holes in the Log
Use a drill or drill press with a forstner bit the size of your votive candles to drill holes in the log. My candle diameter was 1 1/2″, so I used a 1 1/2″ forstner bit for the holes and I drilled the holes 3/8″ deep.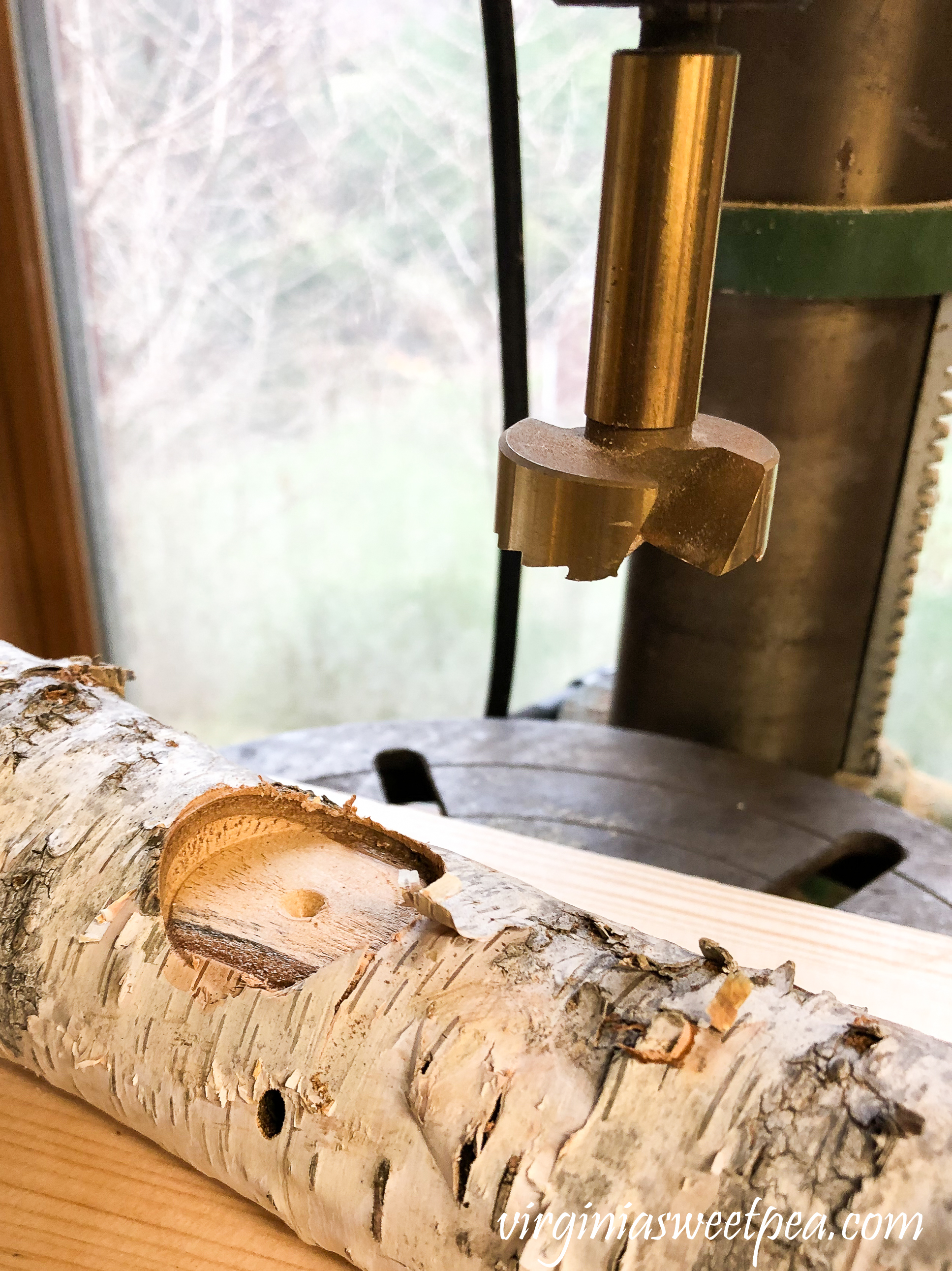 Plan out the spacing for the holes before you drill.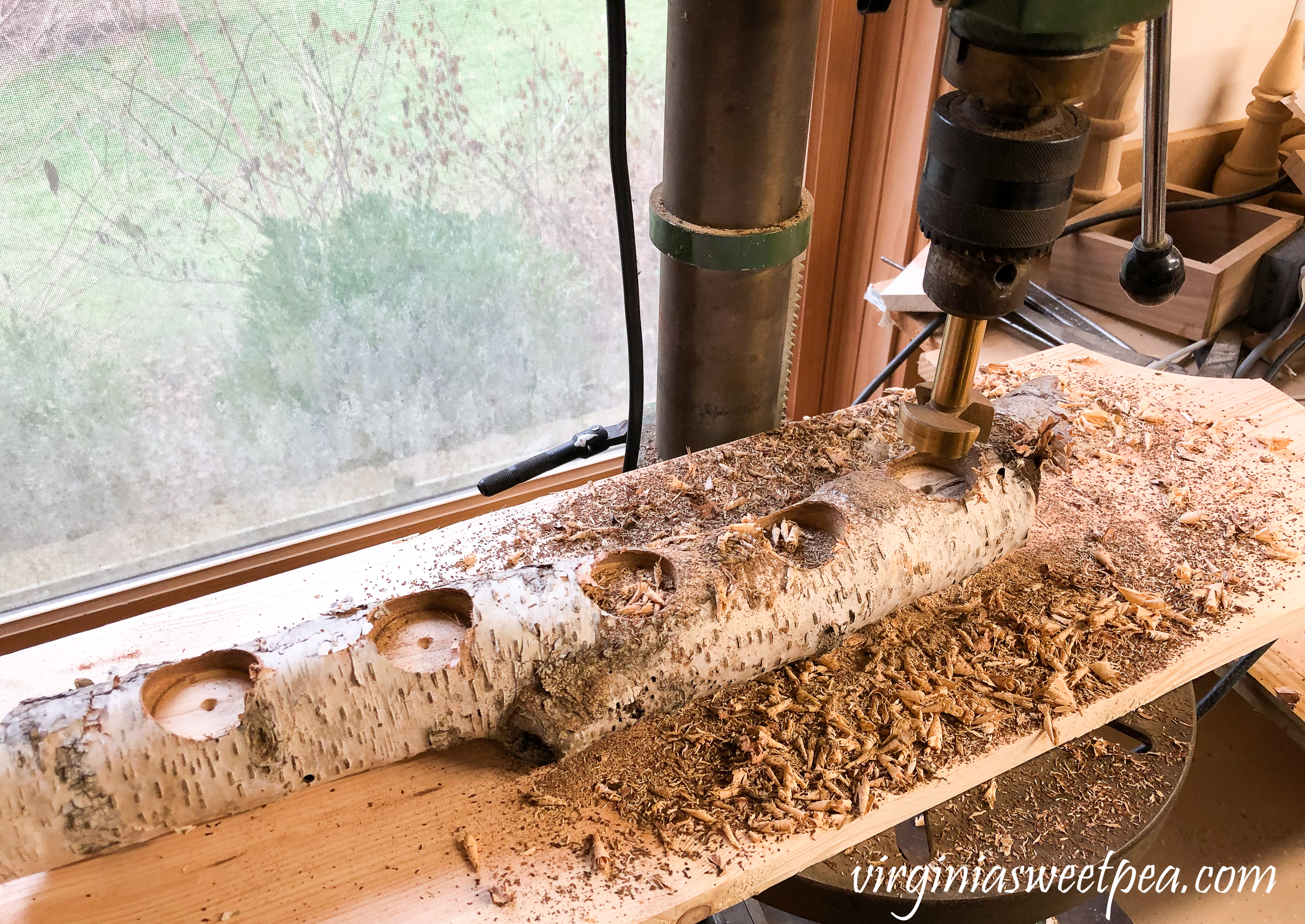 Step Four – Enjoy!
Use a shop vac to clean the wood chips from the yule log. Add candles or flameless candles to the log and enjoy!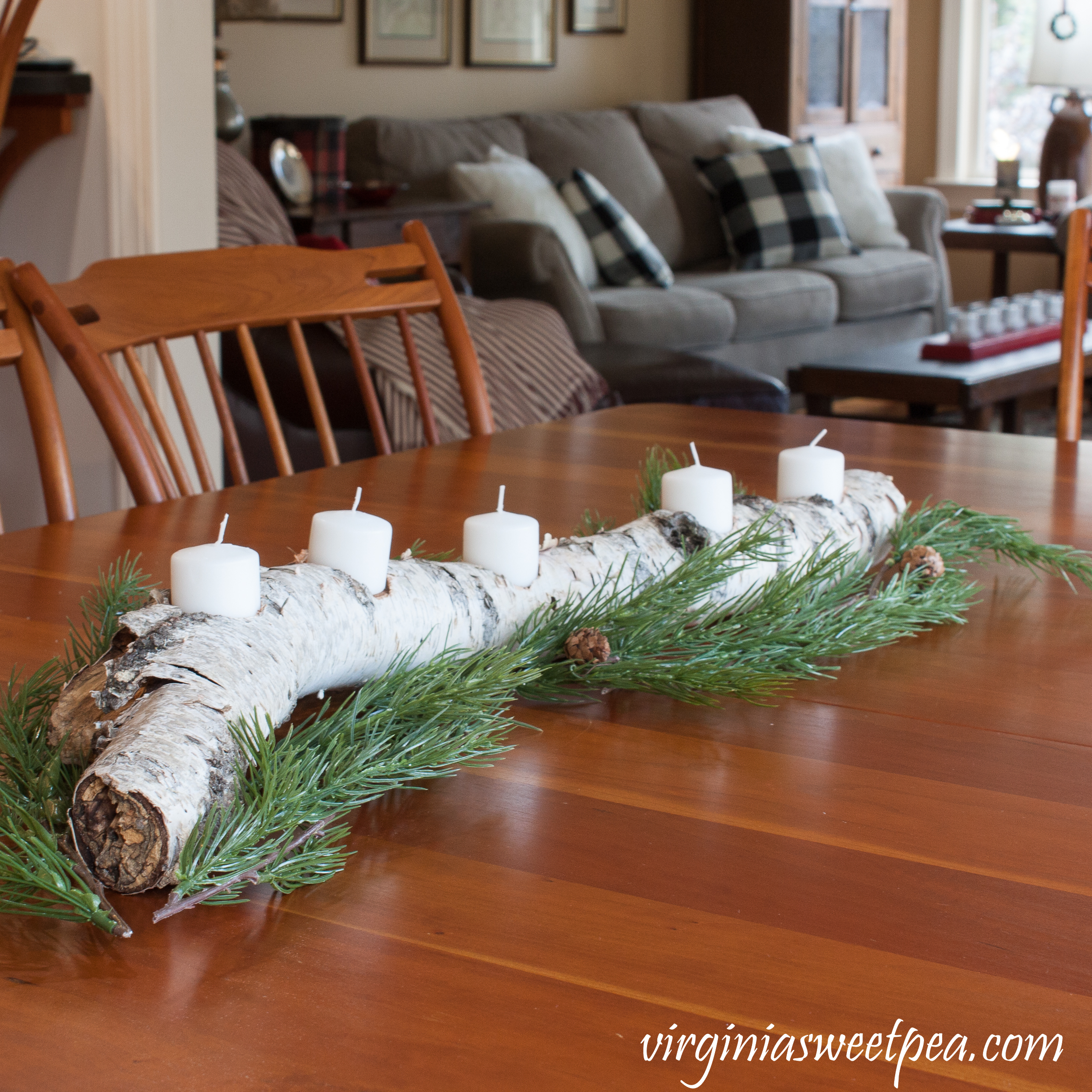 I am sure to enjoy the yule logs that I made both here and at the lake all winter.
These Yule Logs available to purchase

These yule logs available to purchase on Amazon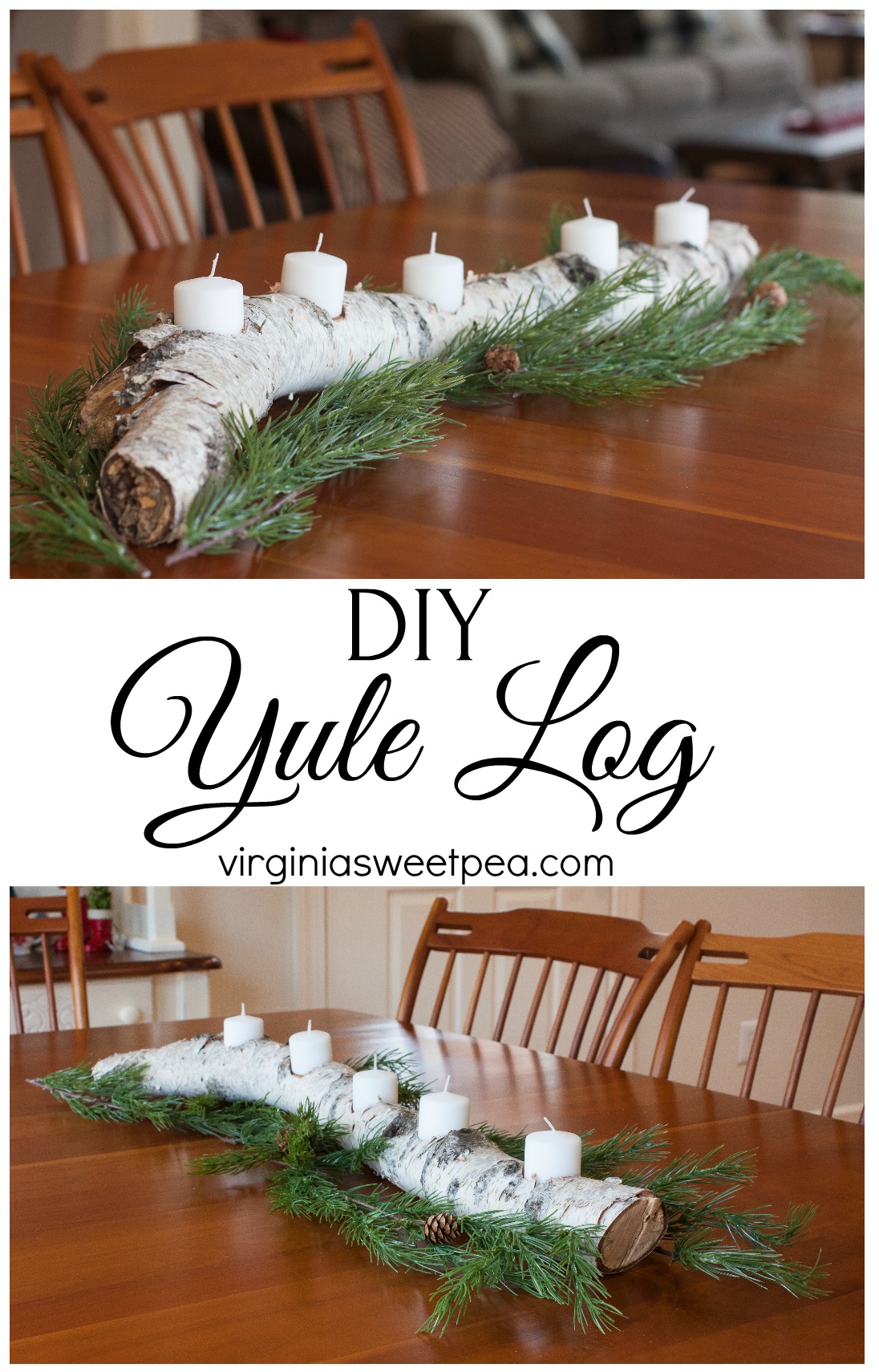 Yield: Yuel Log to use for Winter Decor
DIY Yule Log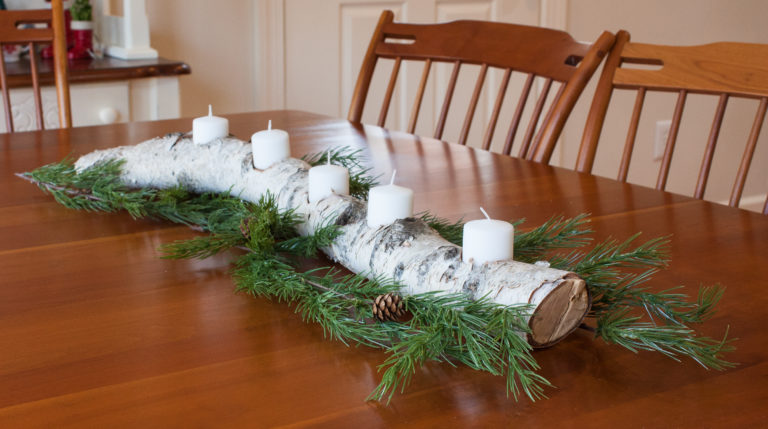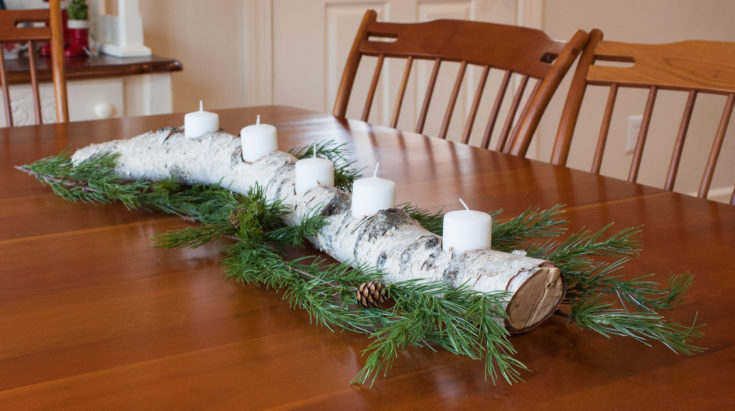 Learn how to make a Yuel log to use for a cozy winter decoration.

Active Time 10 minutes

Total Time 10 minutes
Materials
Tools
Drill or Drill Press
Chop Saw or Hand Saw
Instructions
Cut Birch log to desired size.
Plan out spacing for where you would like for the candles to go.
Use a Forstner bit the size of your candle to drill holes into the log. My candle size was 1 1/2" inches, so I used a 1 1/2" bit and drilled the holes 3/8" deep.
Add candles to the Yule log and enjoy. Be sure to carefully monitor the candles as they are burning for safety's sake.