This post and photos may contain Amazon or other affiliate links. As an Amazon Associate I earn from qualifying purchases. If you purchase something through any link, I may receive a small commission at no extra charge to you. All opinions are my own.
Today I'm sharing a fun Christmas craft, making DIY angel ornaments using a free printable.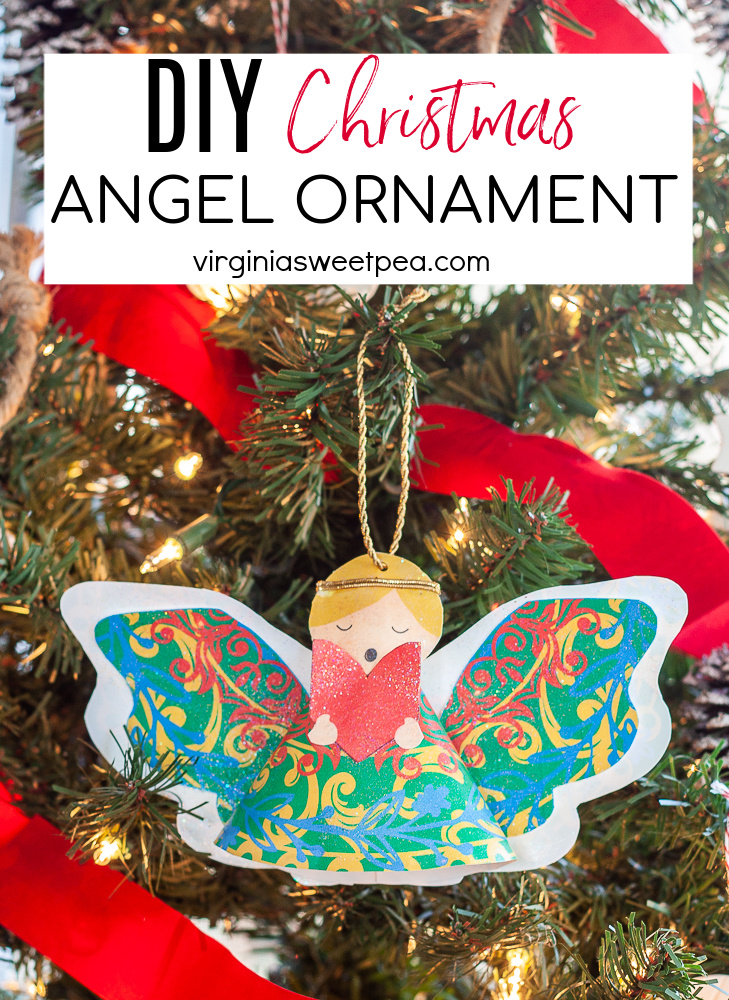 Isn't this angel sweet?
To make her all you have to do is print out the free printable template, cut her out, assemble her, and then hang her on your Christmas tree.
This angel ornament will stand, so she also could be displayed on a shelf, table, or anywhere that you want to add a touch of Christmas. If you want to display her this way, omit adding the cord for a hanger.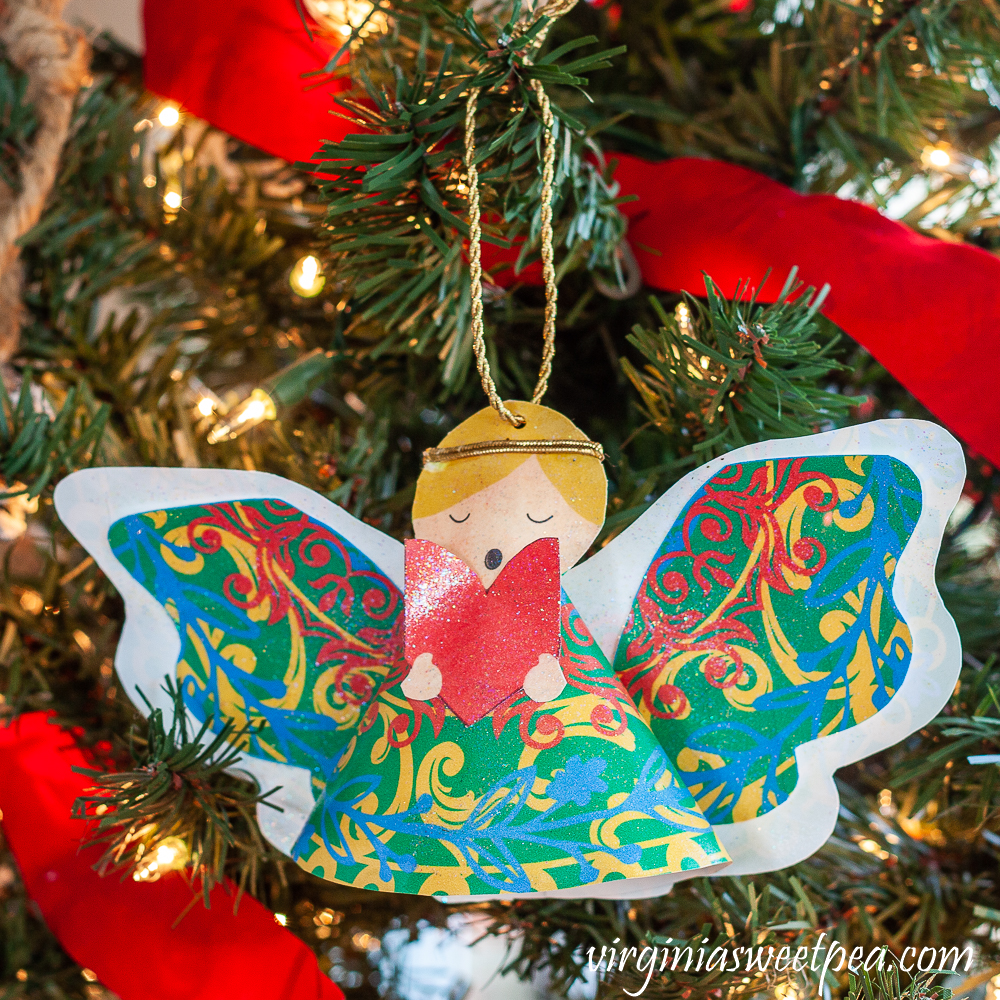 We are without a printer, so when I got ready to make my DIY angel ornament, I had to print mine out at my father-in-law's house. He printed one for himself and he actually made his angel before I did!
DIY Christmas Angel Ornament
Full disclosure: I did not design this angel. I bought the pattern from a designer. I wish I knew how to design cute things like this!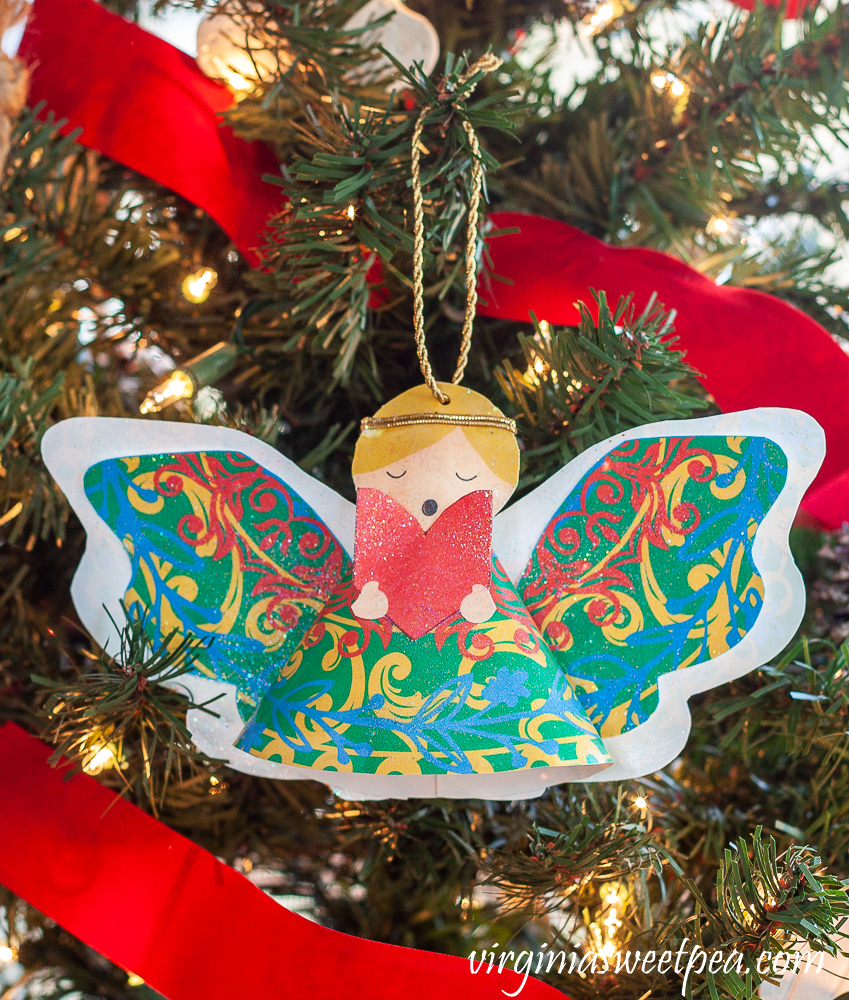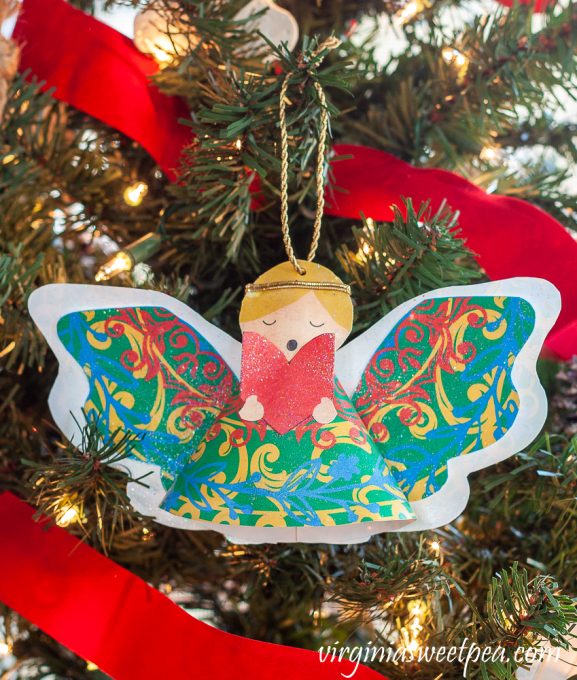 How to Make the Angel Ornament
The first step is to print out the angel pieces with the instructions. The free printable angel pattern is in my free printable library. If you already subscribe to my blog, the password is in your email.
If you aren't already a subscriber to my blog, sign up here to become a member. There are tons of printables in the library to enjoy!
The pictures in this section are not mine by the way. They came with the angel pattern when I purchased it.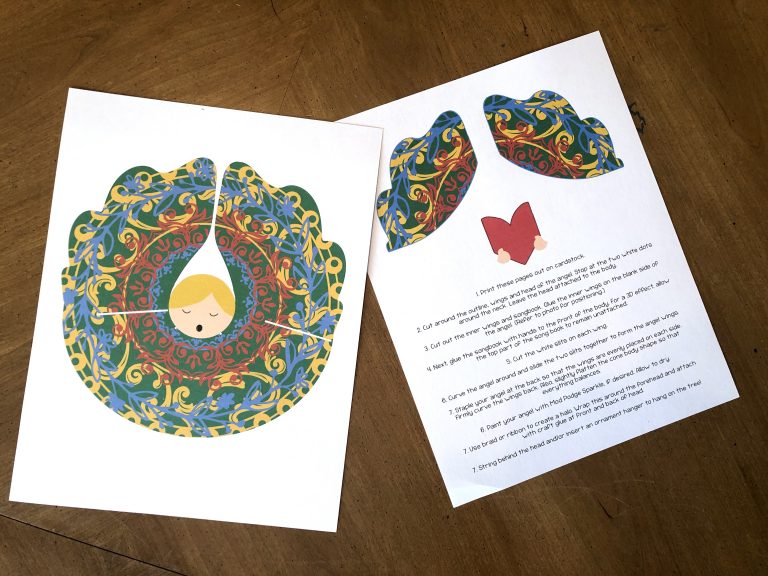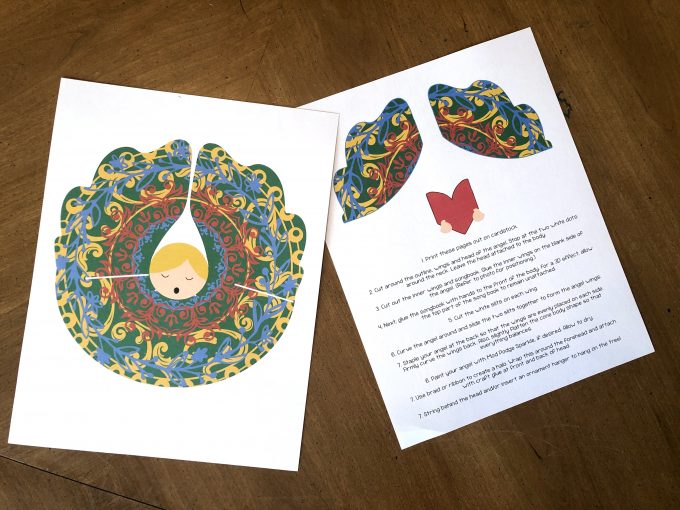 1. Cut out the Angel Ornament Pieces.
When I cut out my angel, I was careful to cut exactly on the colored edge.
For the head, don't cut past the two white dots below her head.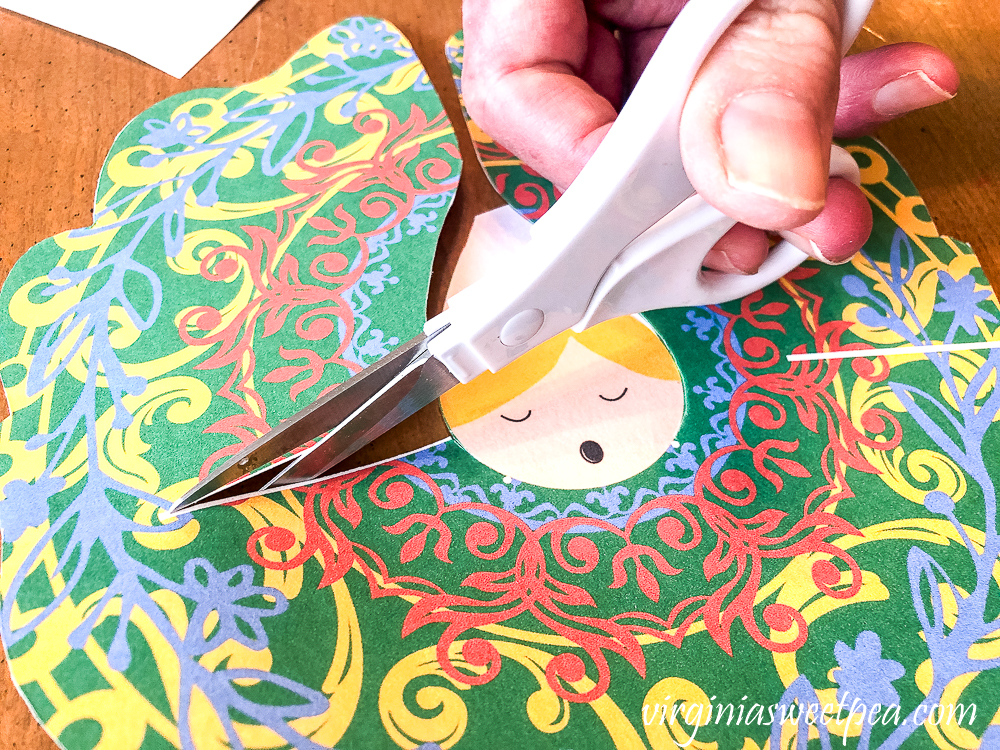 Cut out the main angel piece, the two wings, and the songbook with the angel hands.
2. Glue the angel wings to the back of the angel with a glue stick or with any glue.
Mod Podge would work for this step as well.
Also glue the songbook with hands to the front of the angel. Be sure not to glue the top part of the songbook for a 3D effect.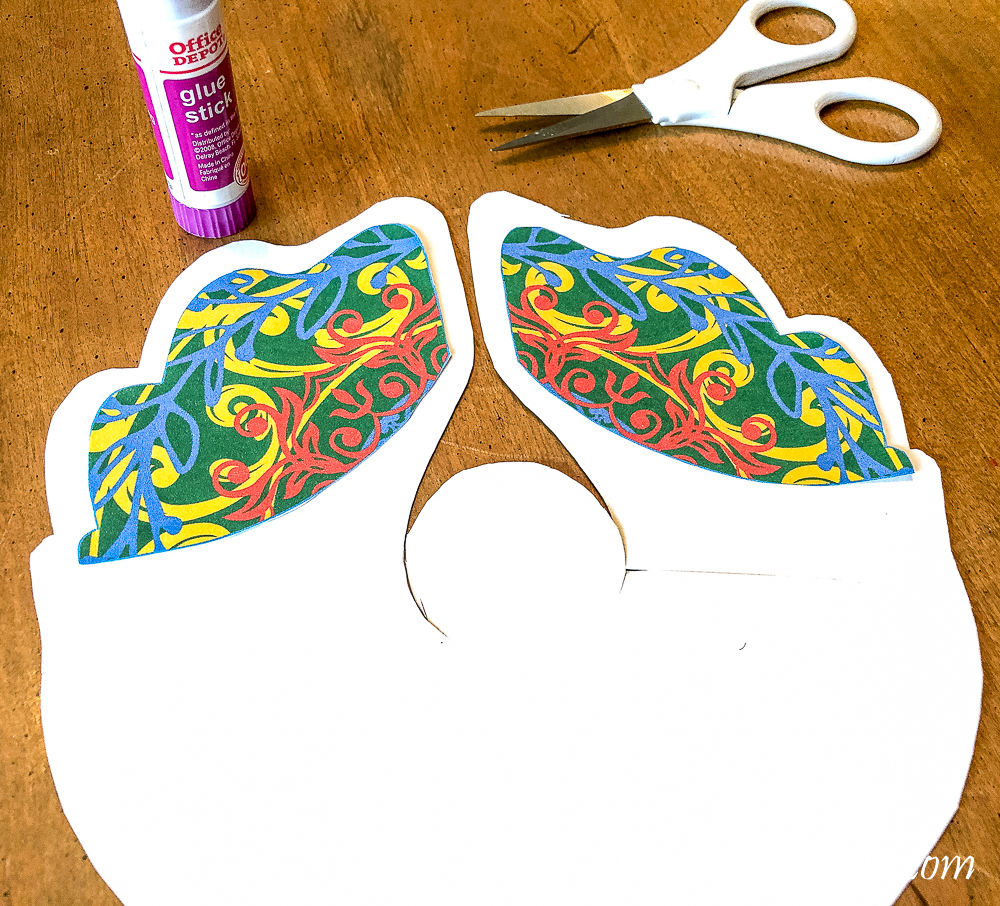 3. Make the Angel
Curve the angel around and slide the two slits together to form the angel wings.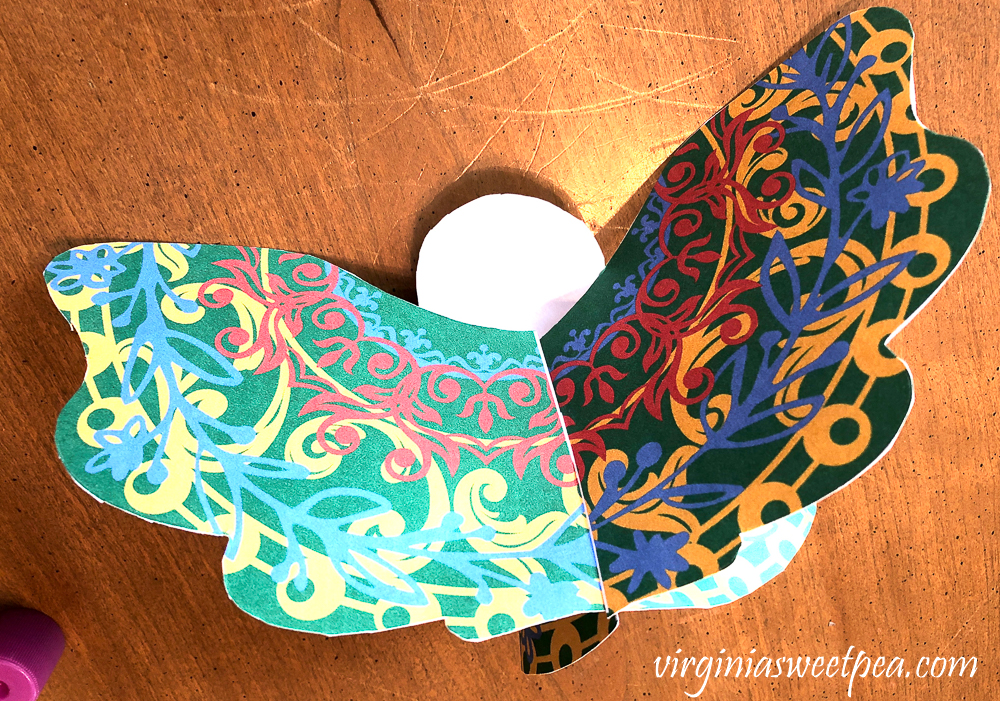 4. Staple the Angel
Staple the angel at the back so that the wings are evenly placed on each side. Slightly flatten the cone body so that everything balances.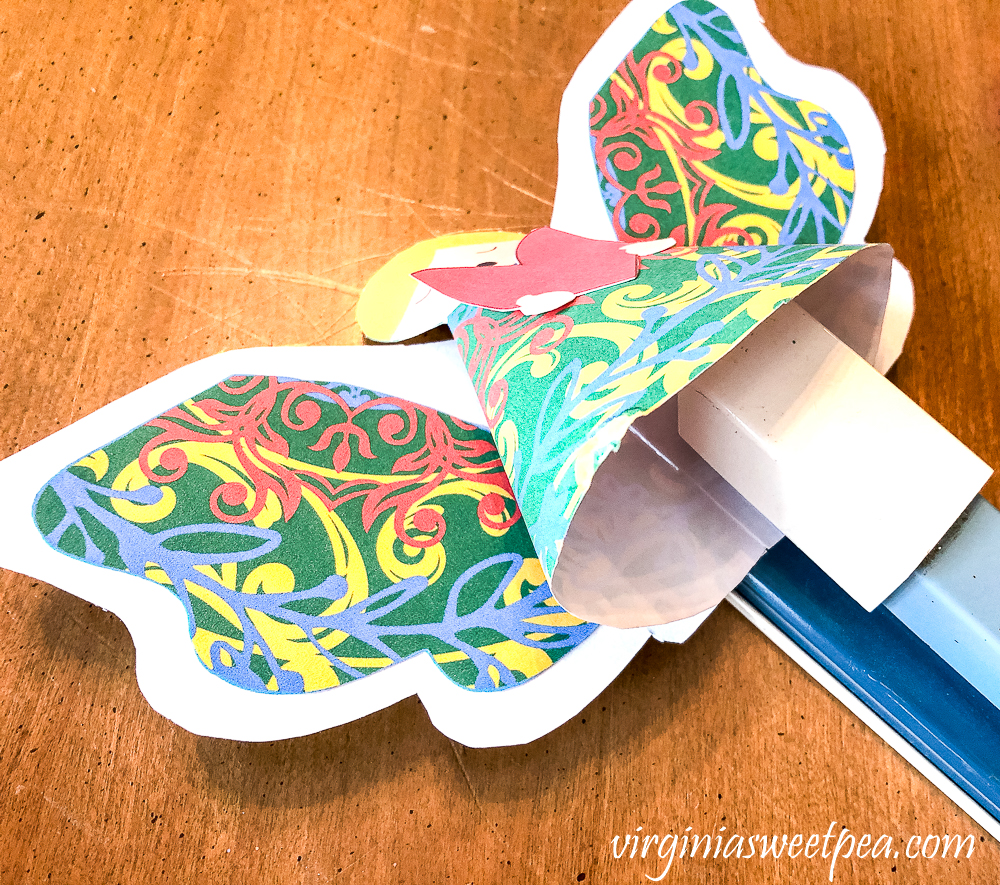 5. Mod Podge
To make the angel sparkle, coat with a thin layer of Mod Podge. The designer of this angel used Mod Podge Sparkle and I used Mod Podge Glitter.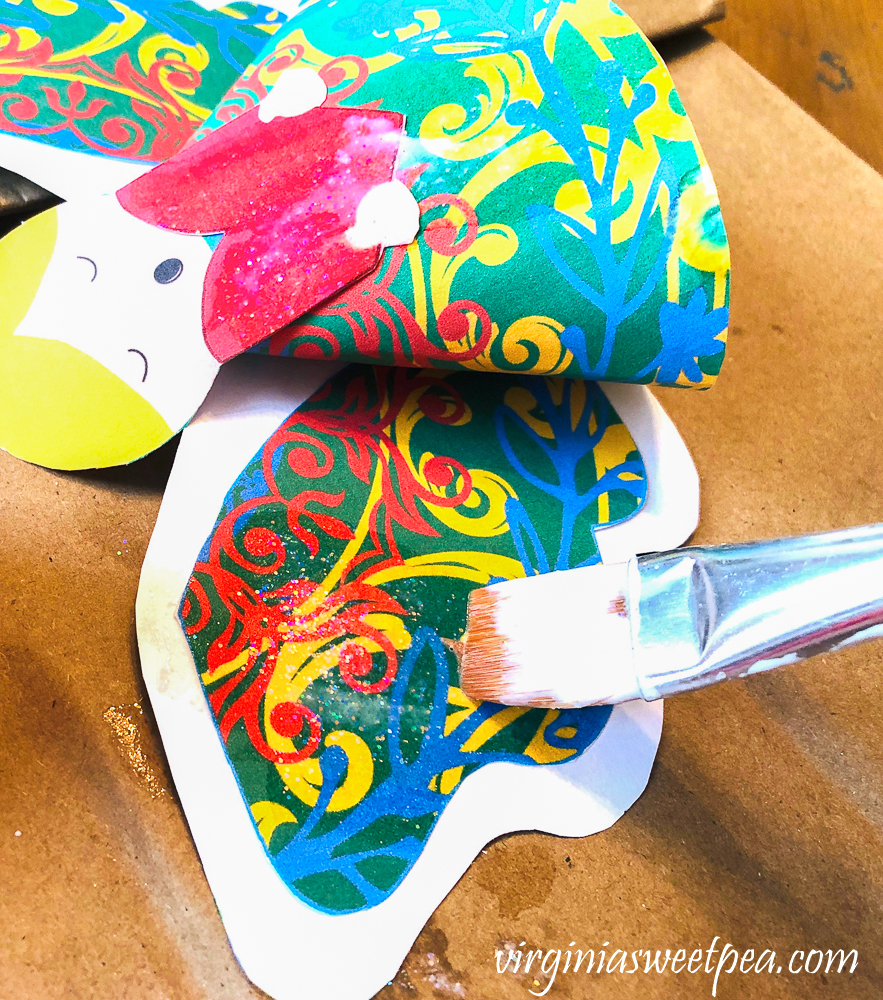 6. Add a Halo and a Hanger.
I added a hanger first by punching a small hole in the top of the angel's head and then adding cord for a hanger. Then I added a halo using a strip of narrow gold ribbon.
For the halo, I cut a strip of ribbon, coated the back with craft glue, and folded both sides of the ribbon to the back of the angel's head. To hold the ribbon in place as it dried, I used two clothespins, one on each side of the ribbon.
The designer used pretty jeweled ribbon for her halo and only one clothespin.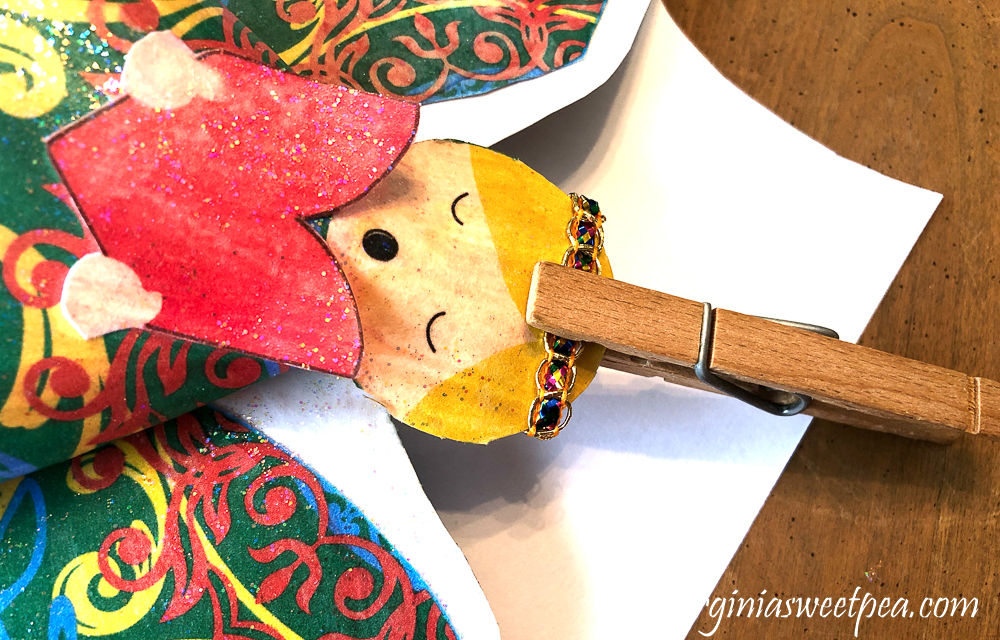 6. Hang and Enjoy!
Hang your angel ornament on your tree and enjoy!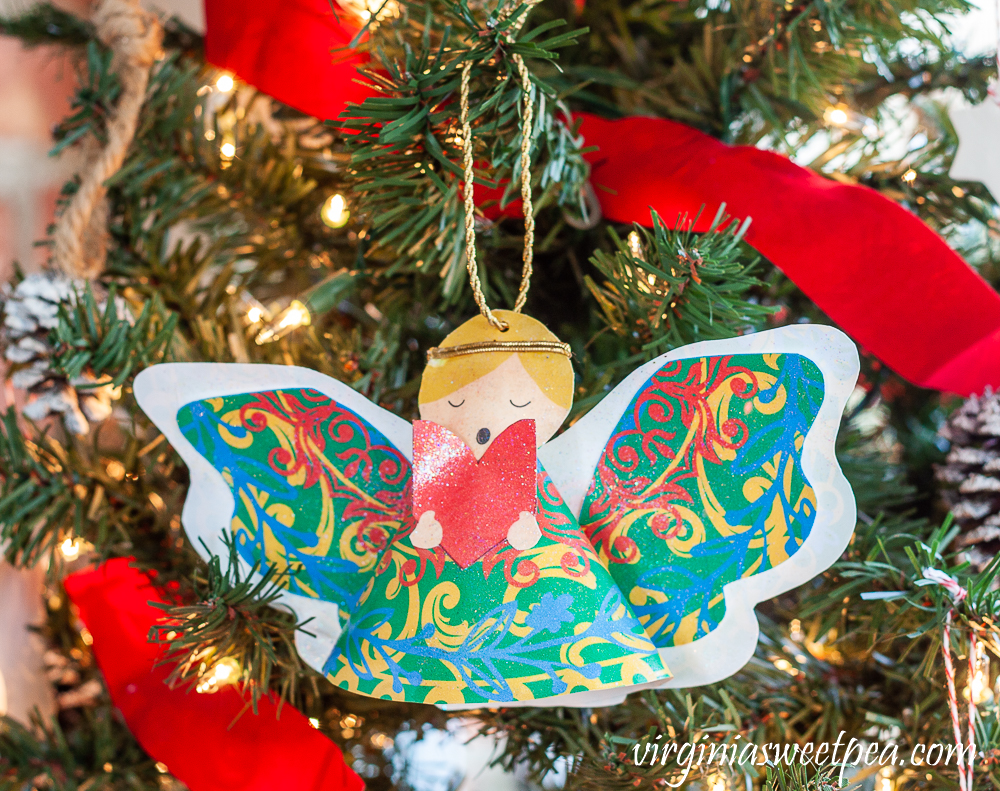 I had so much fun making this ornament!
A few weeks ago I had a craft night with a friend and we made orange pomanders. I've promised her another craft night and for that night, we're going to make DIY angel ornaments. It's going to be so much fun!
Christmas Crafts
These are some of my favorite Christmas crafts!