Sparkly Christmas Reindeer Craft
Looking for a Christmas reindeer craft? Make a herd of sparkling Christmas reindeer that are perfect to use for Christmas decor.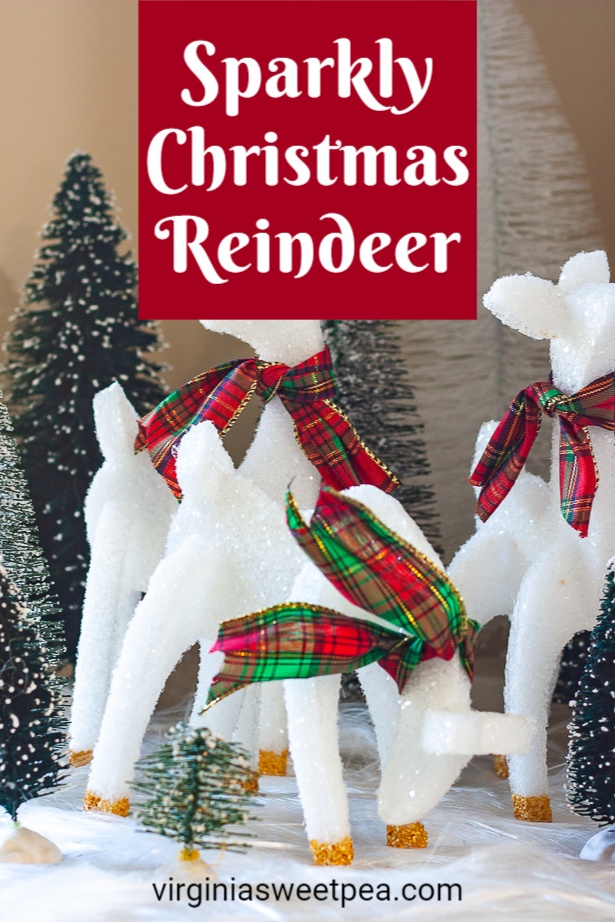 Sparkly Christmas Reindeer Craft
I had so much enjoyed making this Christmas reindeer craft!
Making these reindeer was fun, didn't take an incredibly long time, and it was easy. That's a perfect crafting combination in my book.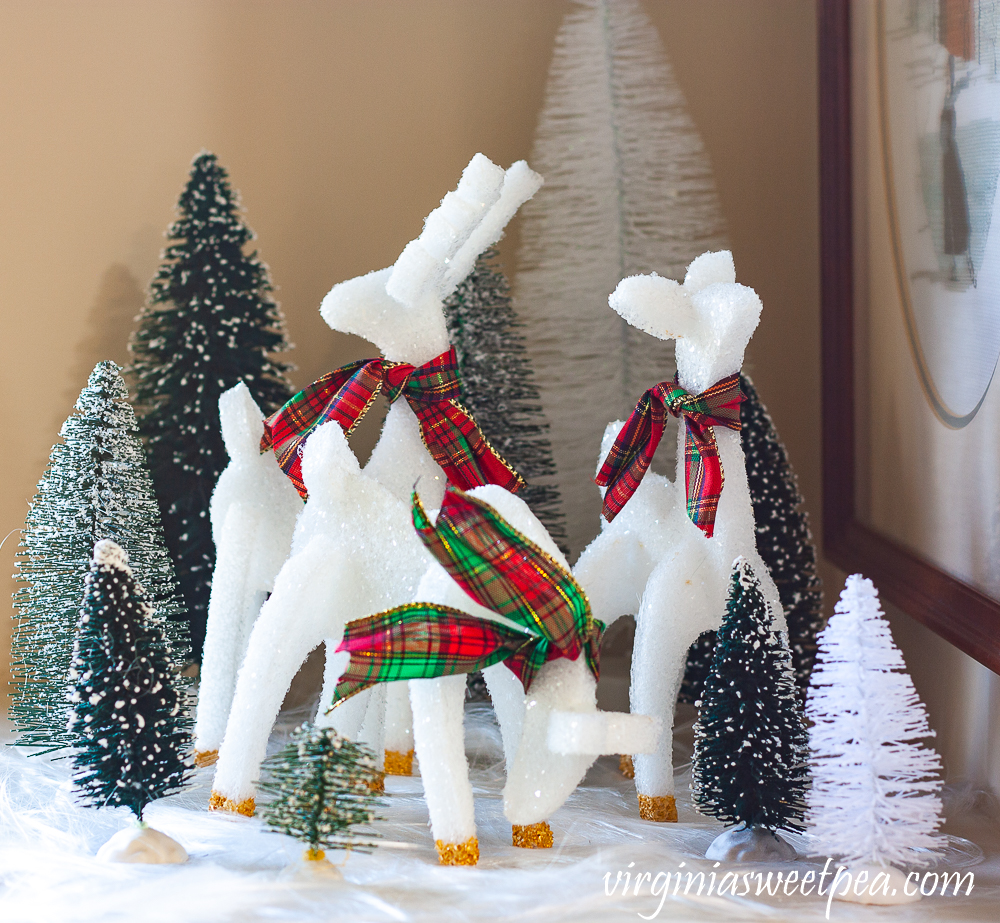 Our family room has a shelf in a corner formed from covering our furnace ductwork with drywall. I love to decorate this area for the season.
I surrounded the reindeer that I made with a forest of bottlebrush trees.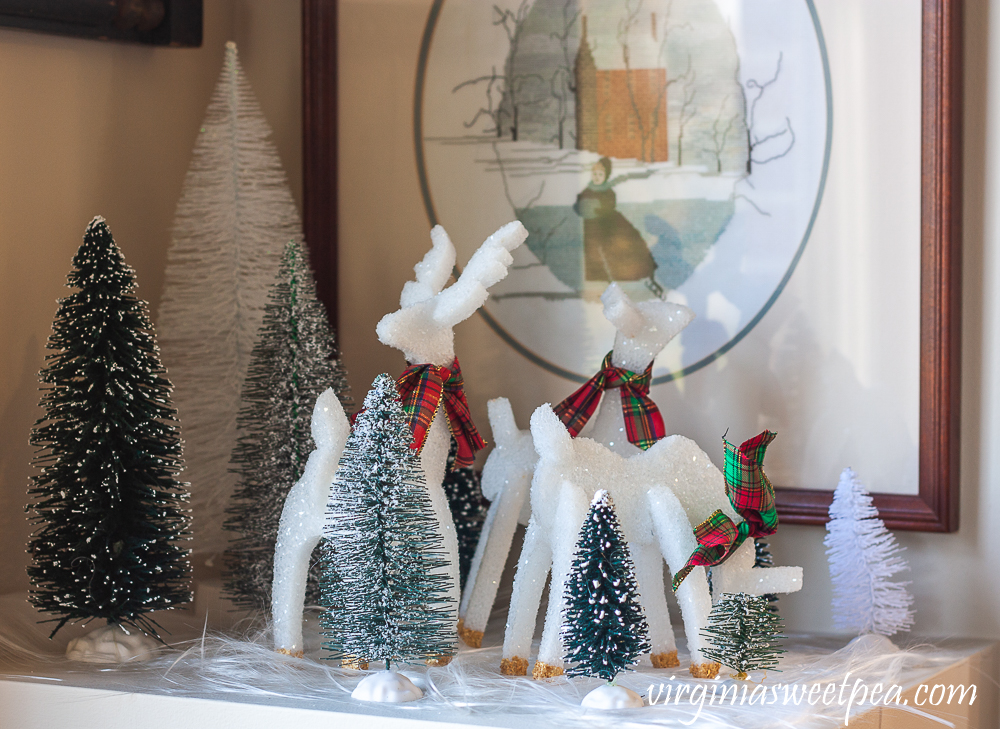 The art in the background is a P. Buckley Moss Solitary Skater cross stitch that I completed in 1989 when I was still in college.
Each reindeer is covered in Diamond Dust to make them sparkle.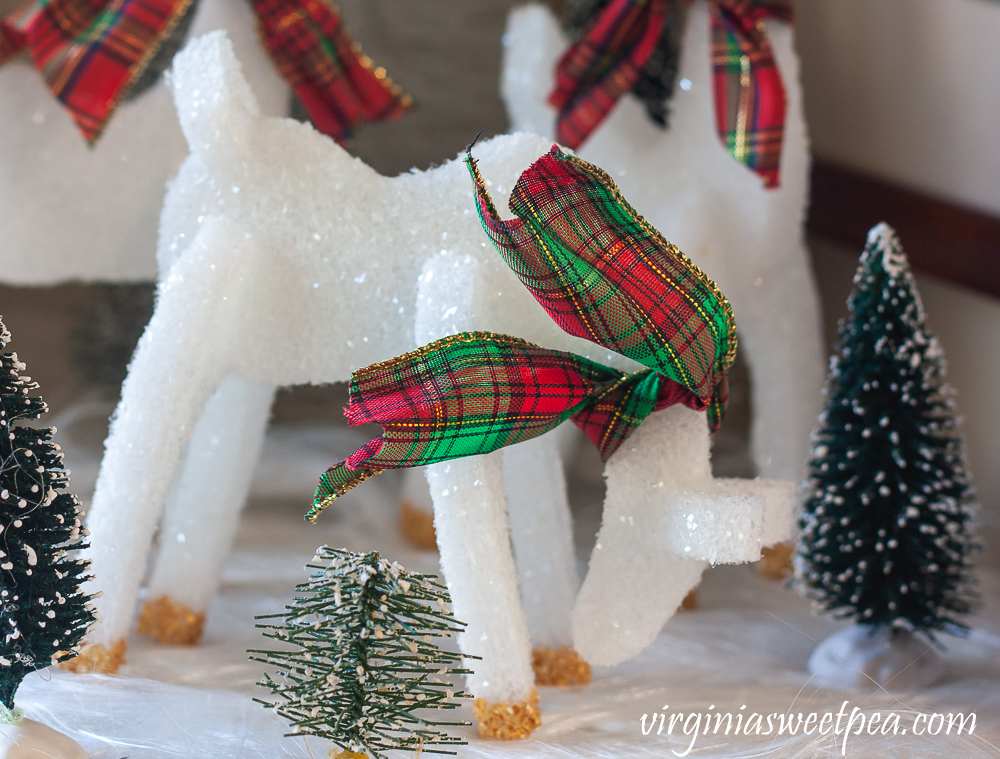 I love how they glisten in the light of the Christmas tree that is displayed next to them.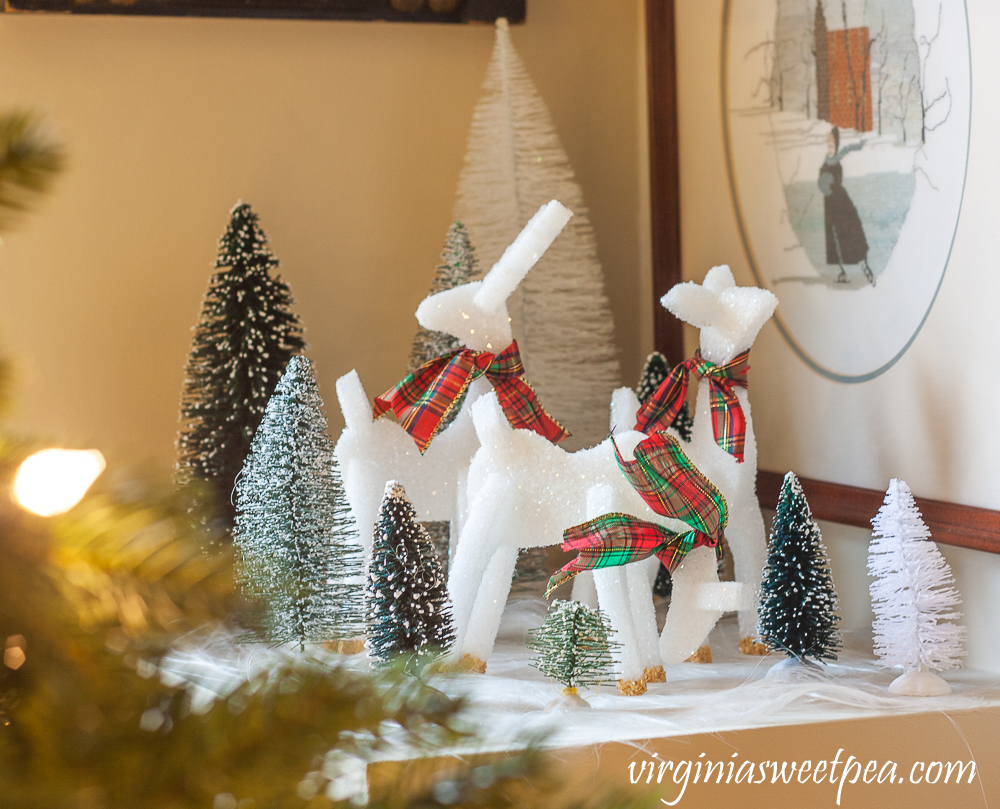 Let me show you how easy it was to make this fun craft!
How to Make Sparkly Christmas Reindeer
These are the supplies needed to make this craft.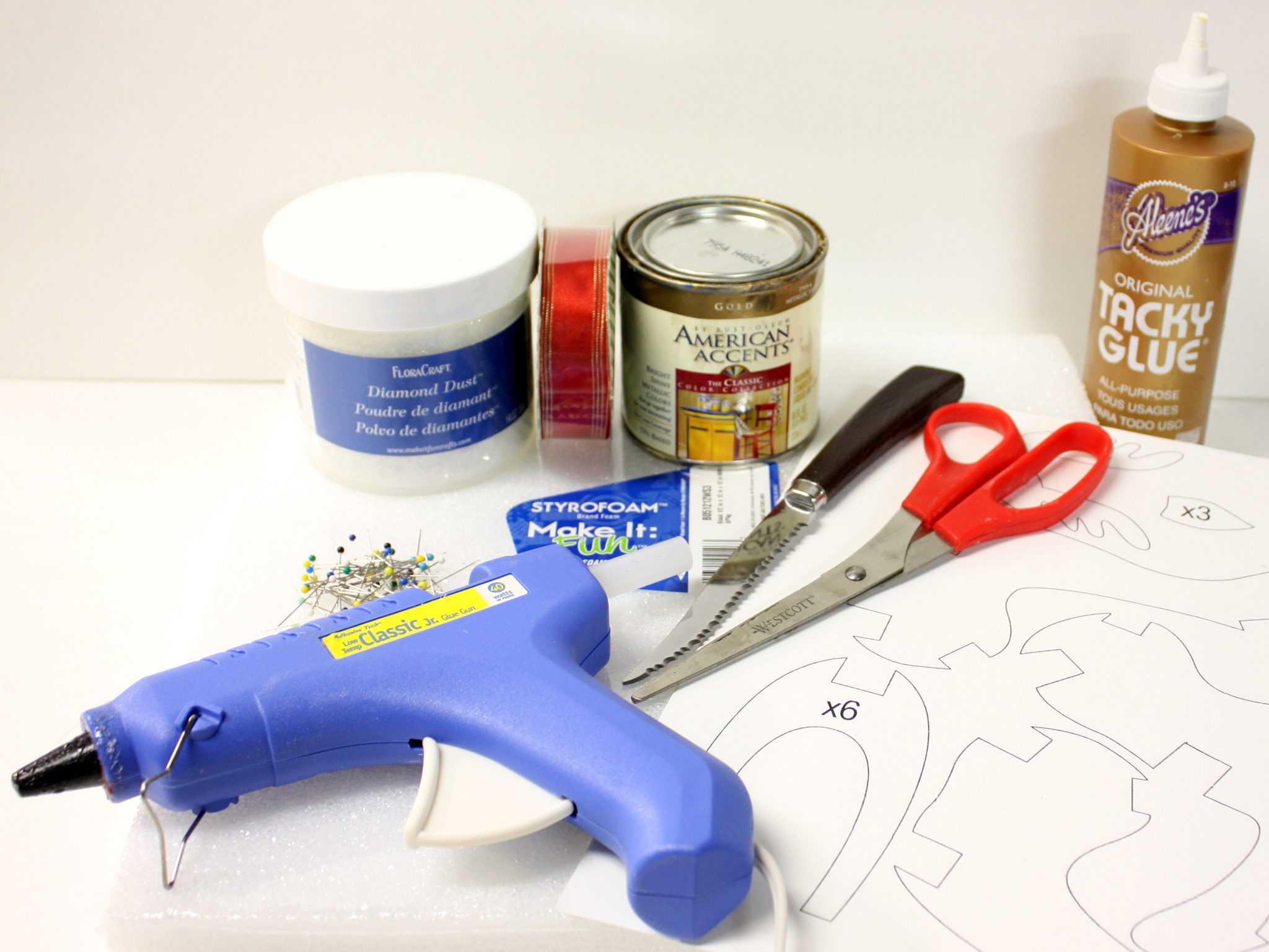 STEP ONE Print reindeer pattern on card stock and cut out with scissors.
Reindeer pattern is available in my free printable library. Sign up here to access this pattern and ALL of my other free printables.
Pin pieces to one sheet of Styrofoam.
Note that multiple cuts need to be made from these pieces:
Legs – Cut 6 sets
Ear – Cut 3 sets
Double Ear – Cut two sets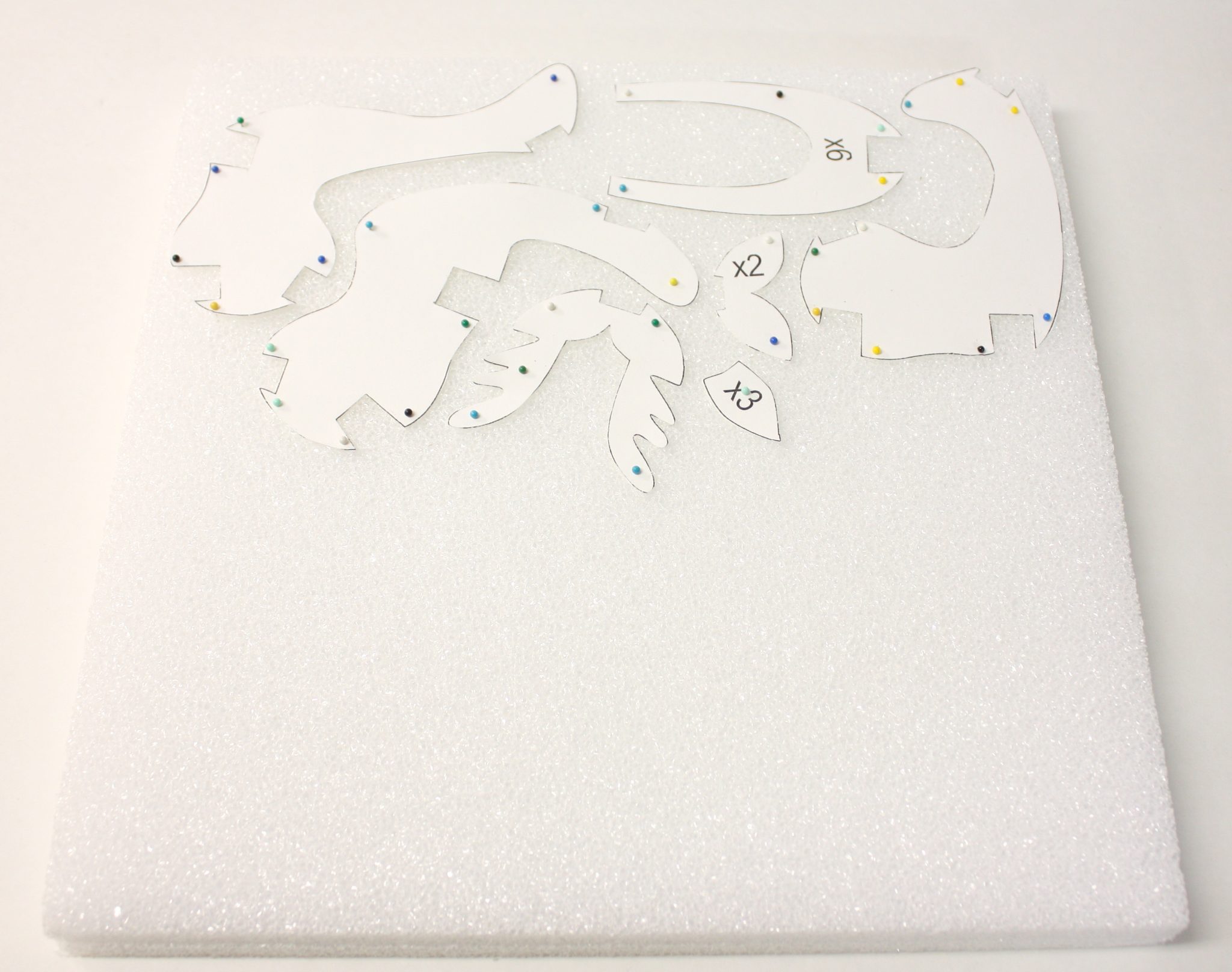 STEP TWO Cut out pieces using a serrated knife or styrofoam cutter.
I do not own a styrofoam cutter, so I experimented with the hot knife tip that came with my wood burning kit and it worked like a charm.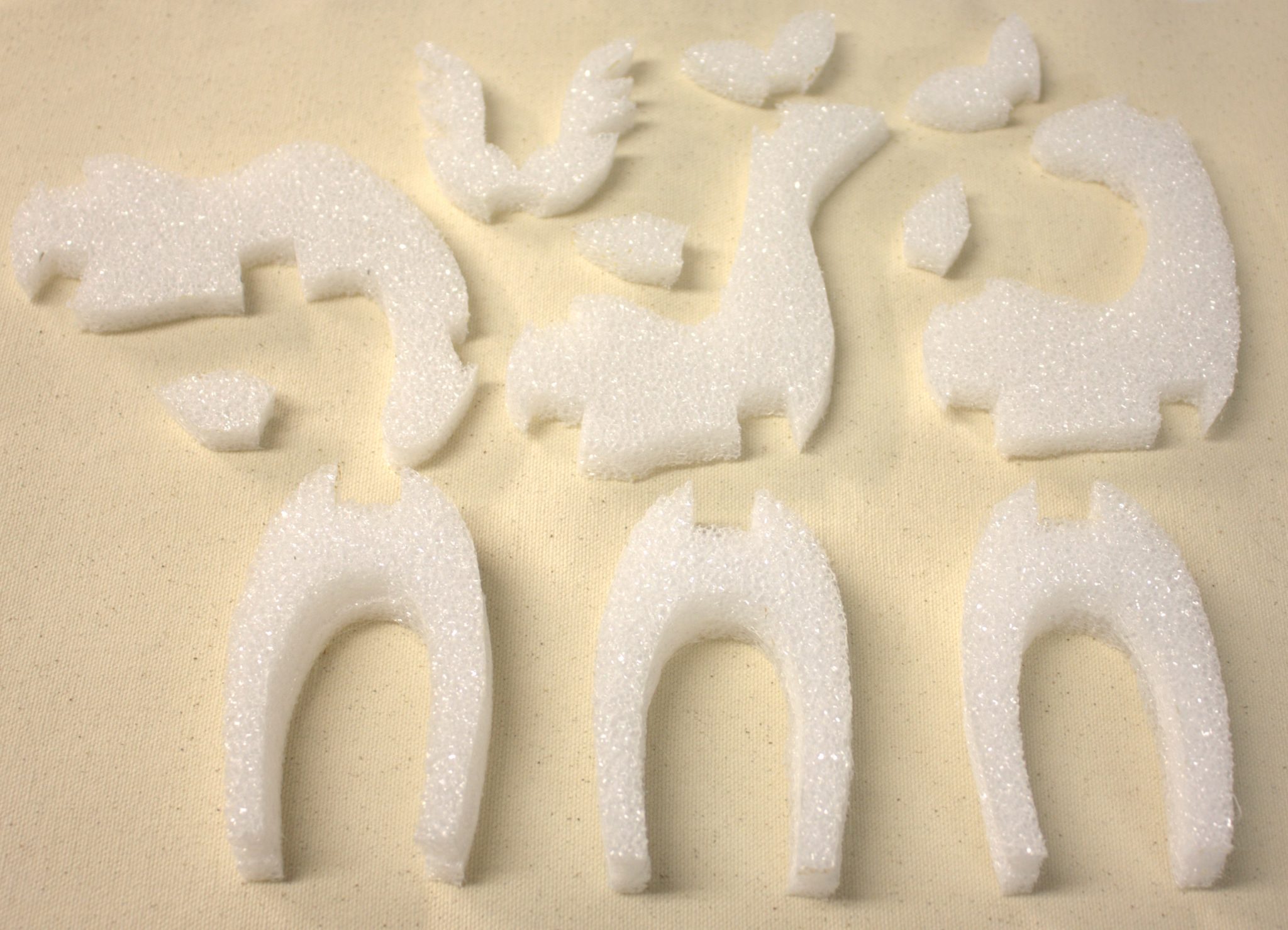 STEP THREE Use a cool-melt glue gun to glue the reindeer pieces together.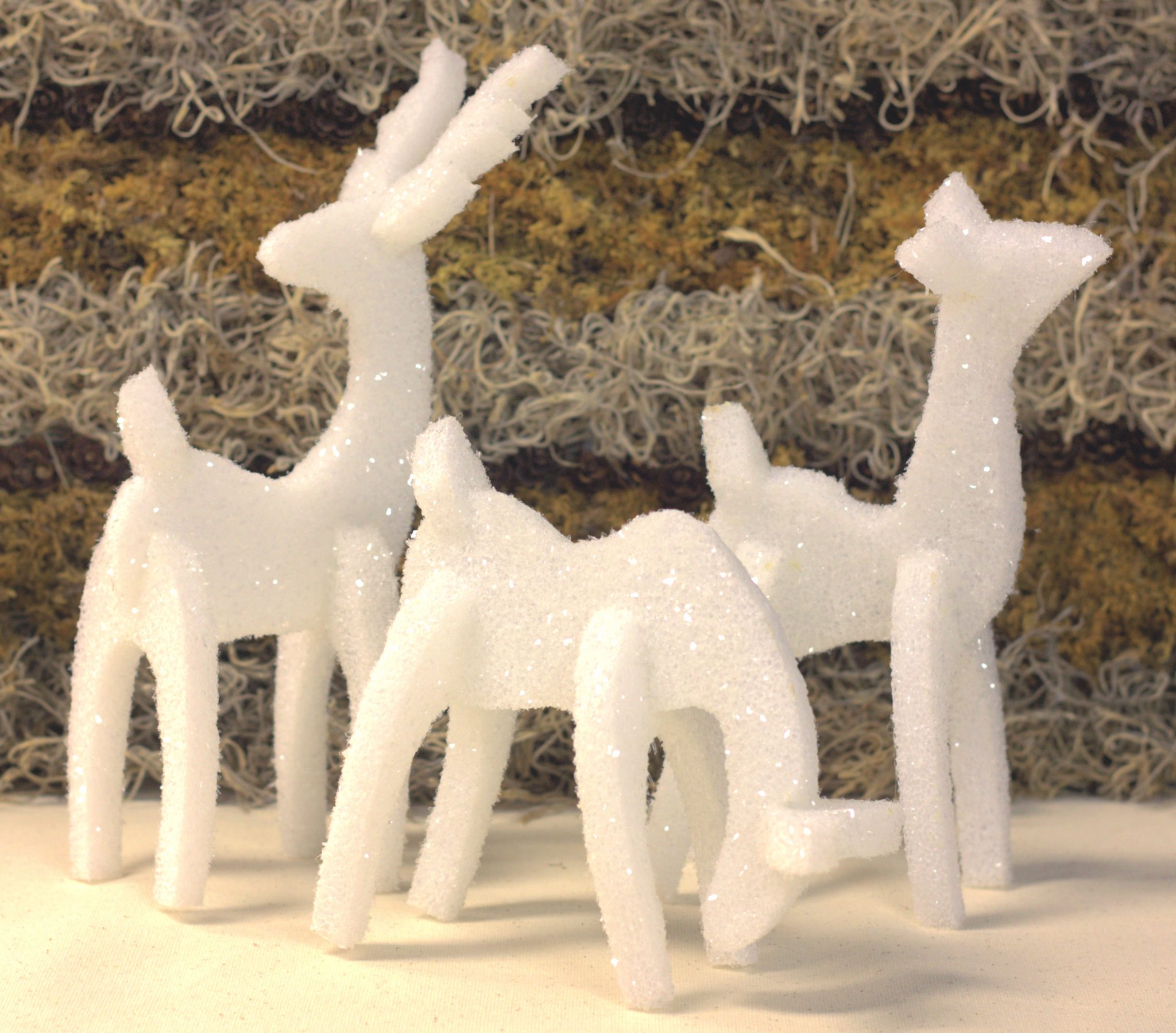 STEP FOUR Brush reindeer pieces with Mod Podge and use a plastic spoon to sprinkle with Diamond Dust over the glue.
I did this over a sheet of freezer paper so that I could pour the excess Diamond Dust back into the container. I prefer Diamond Dust over regular glitter.
STEP FIVE Paint the reindeers' hooves with metallic gold craft paint.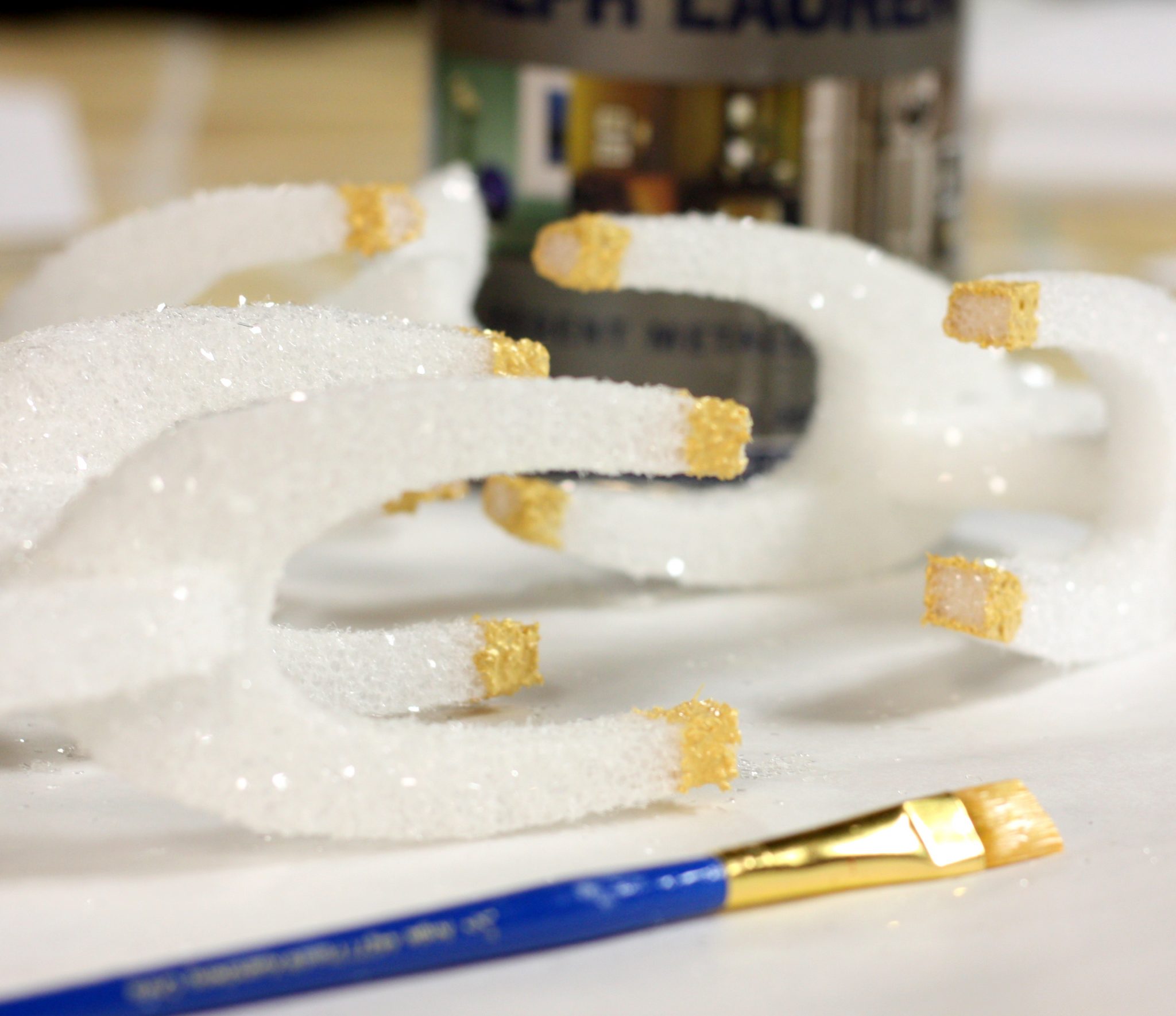 STEP SIX Tie a ribbon scarf around each reindeer's neck using ribbon.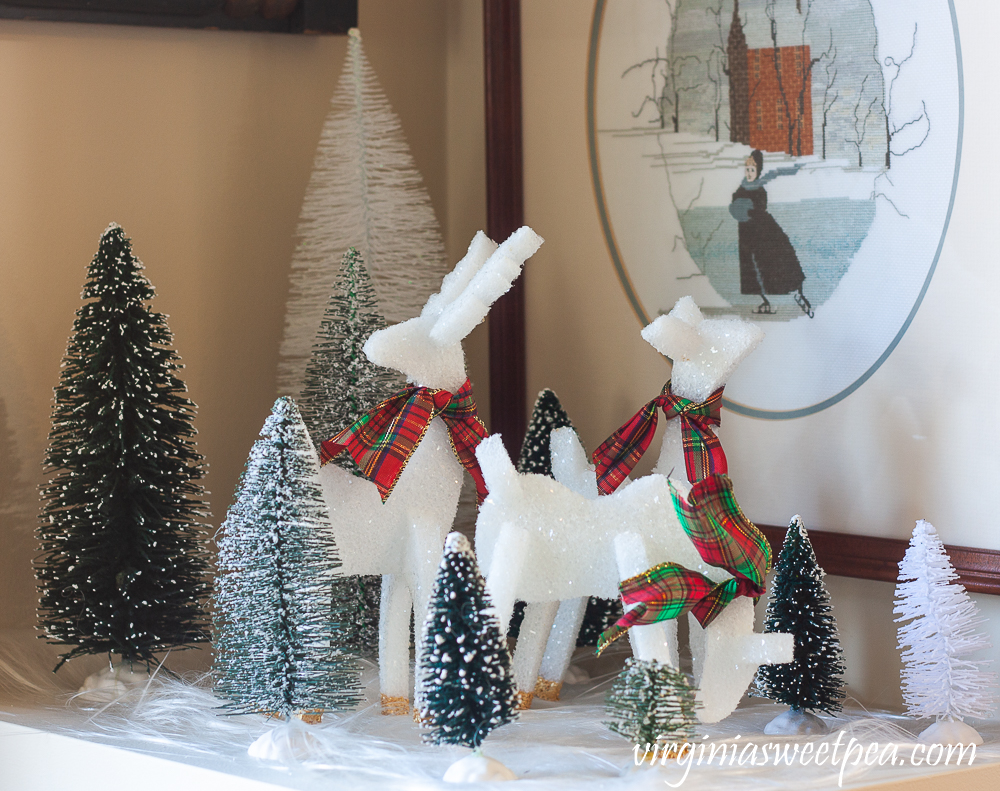 Aren't these guys adorable? Their look can easily be changed from year to year by changing the ribbon used as their scarves.
After Christmas use a wintery ribbon color and continue to display the reindeer for winter decor.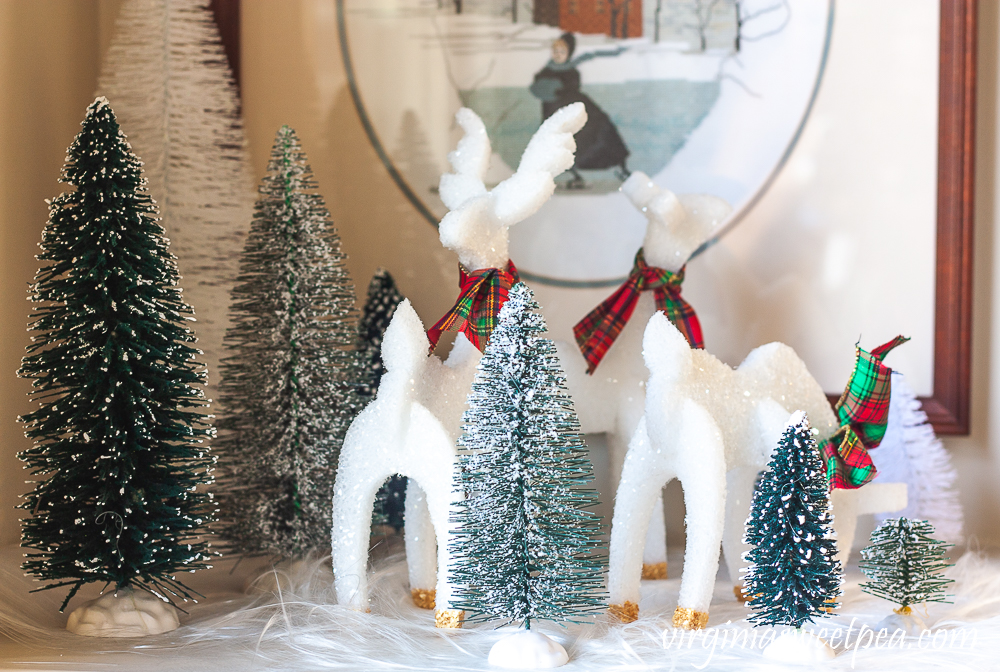 This craft was so much fun to make. If you are looking for a Christmas craft to do with teens, this is one that they would certainly enjoy.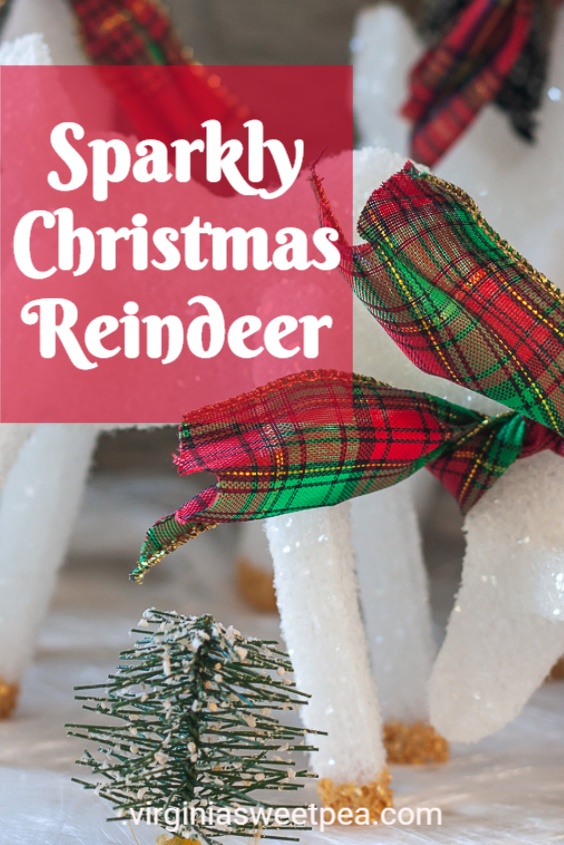 Here are a few more Christmas crafts to enjoy!
Christmas Crafts
These are some of my favorite Christmas crafts!