This post and photos may contain Amazon or other affiliate links. As an Amazon Associate I earn from qualifying purchases. If you purchase something through any link, I may receive a small commission at no extra charge to you. All opinions are my own.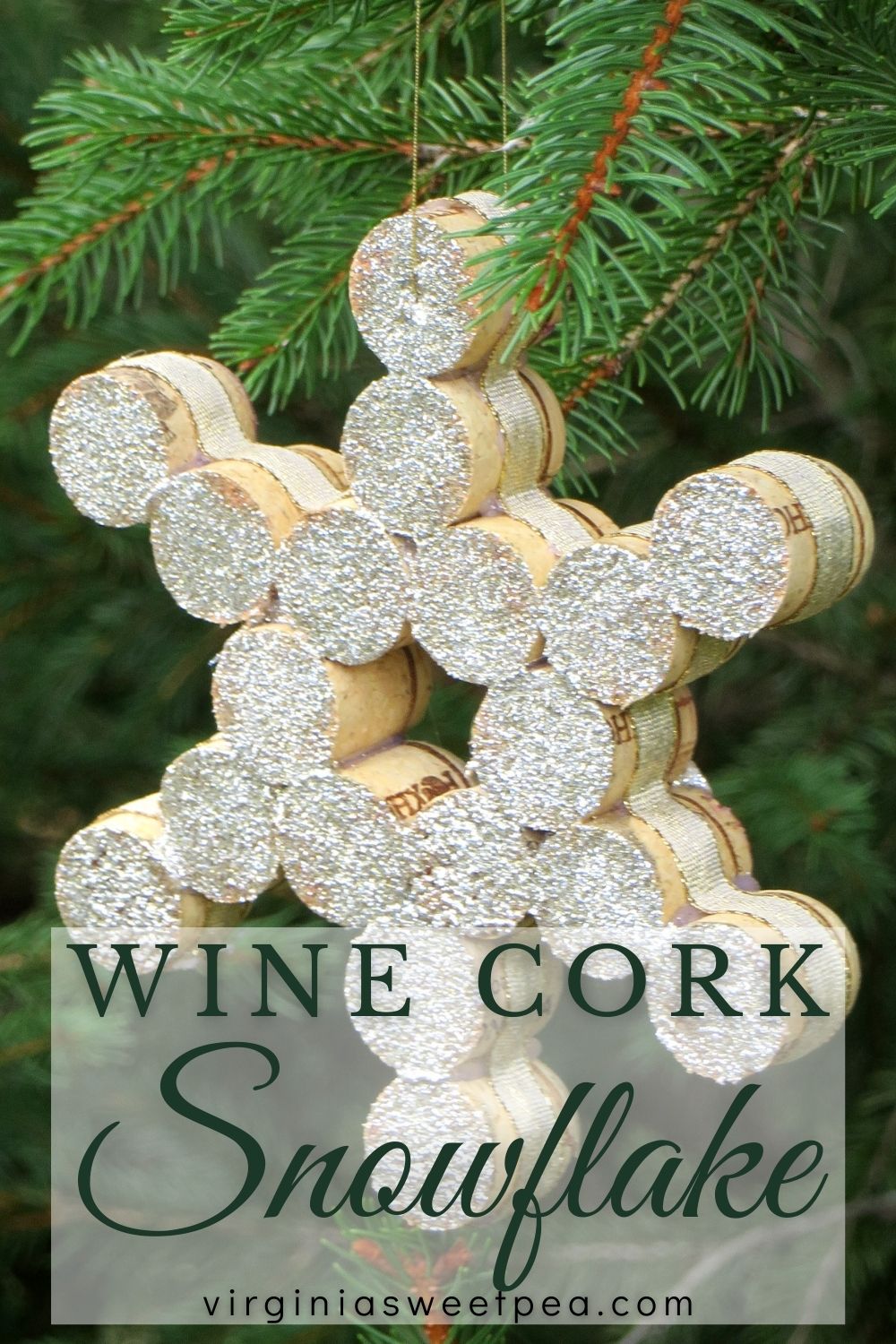 A snowflake wine cork ornament is a craft that I had so much fun making. This is a great way to upcycle wine corks to create a beautiful Christmas ornament for your tree.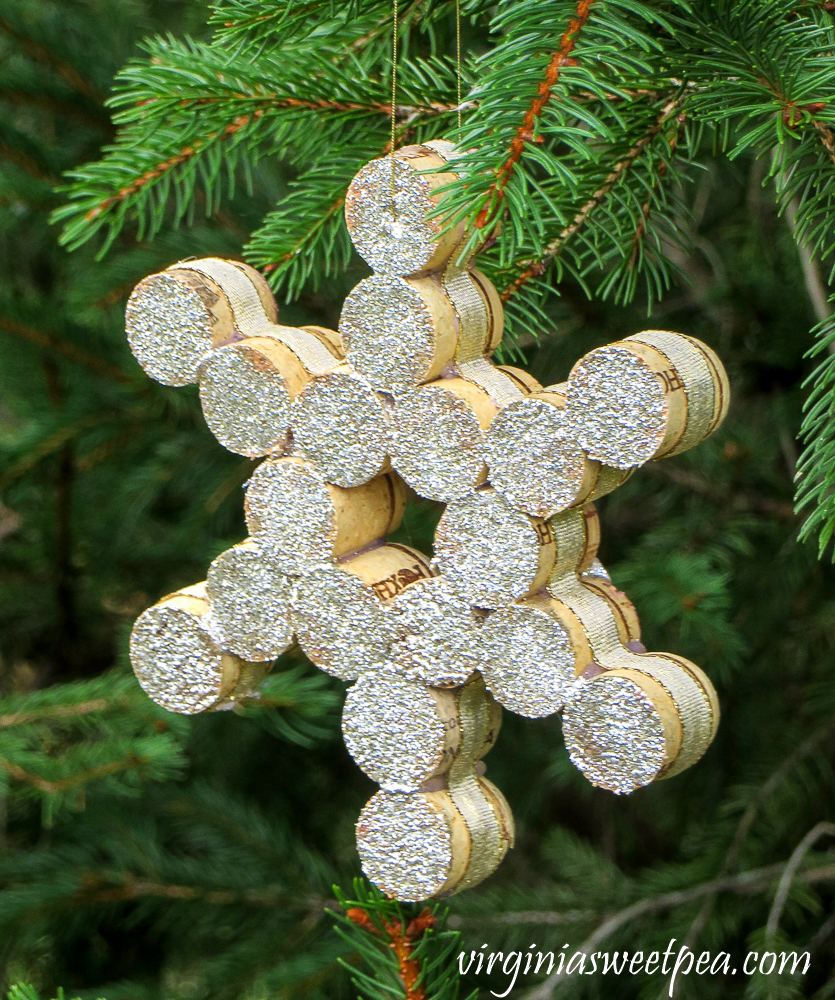 A snowflake made from wine corks is a decoration that can be enjoyed for Christmas and throughout the winter. This simple craft is inexpensive and can be made in an afternoon.
Start by gathering nine wine corks. Mine match but they don't have to. If you don't drink, ask a local bar to save corks for you.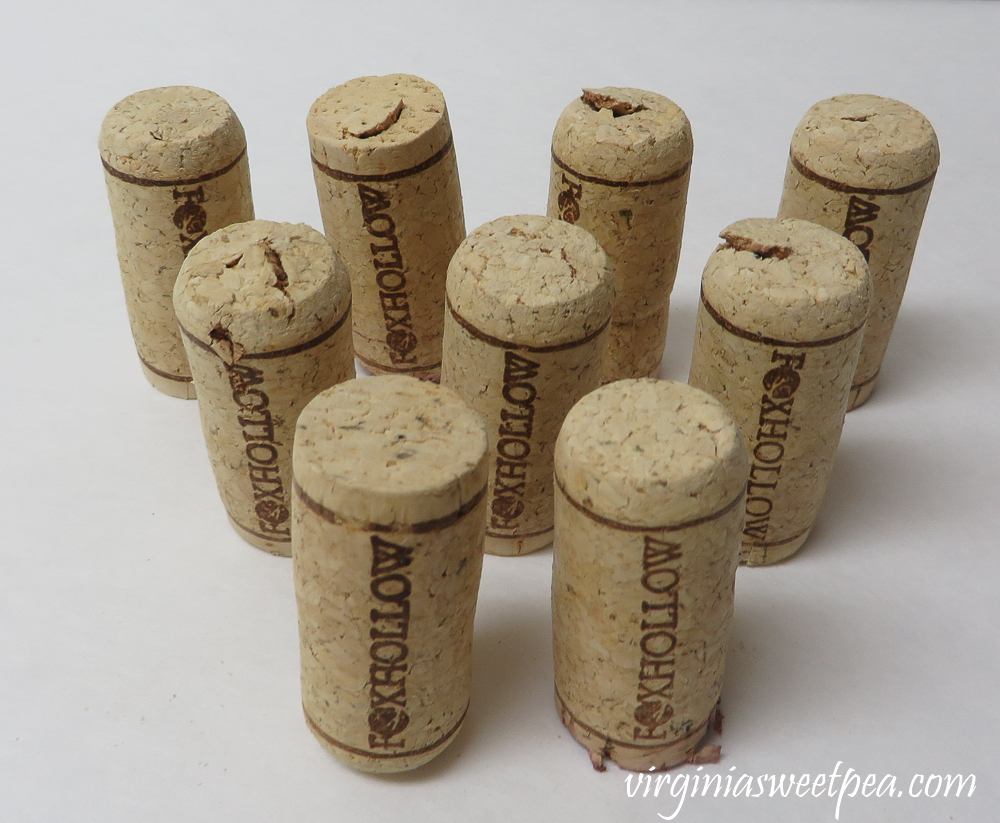 Cut each cork in half using a band saw or hand saw.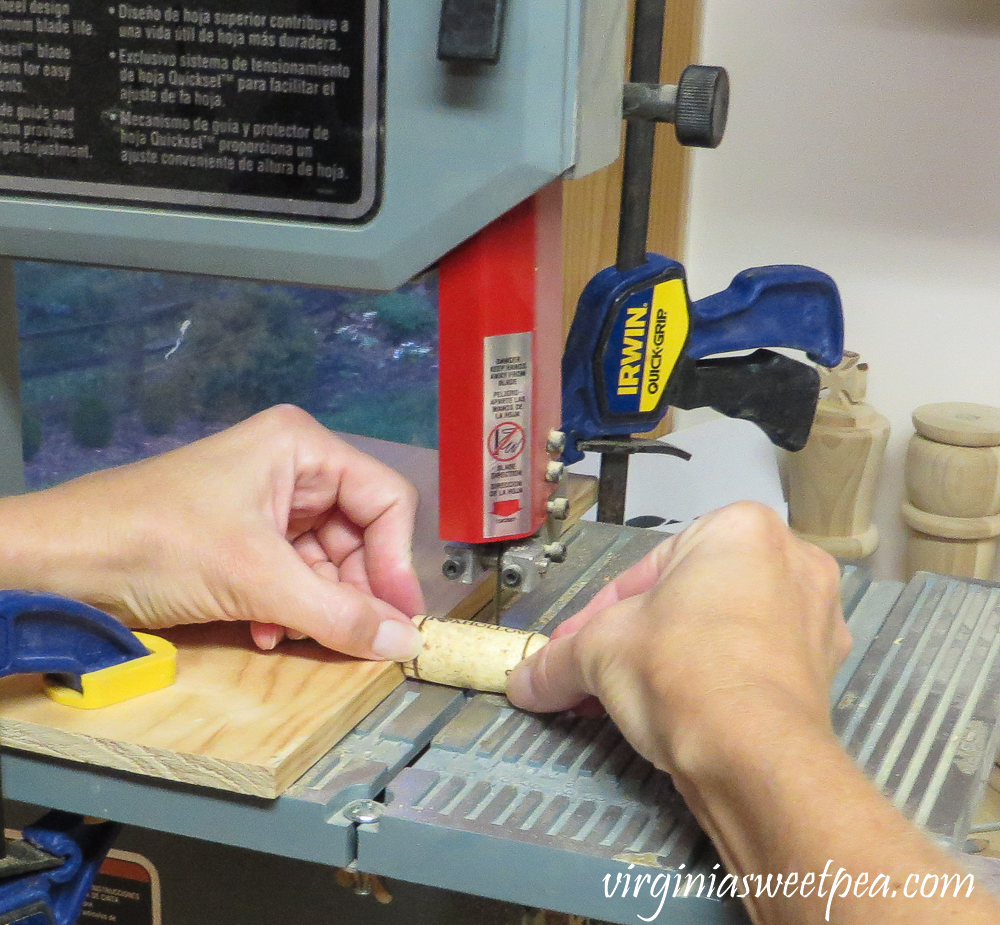 Use a hot glue gun to glue the corks together in the pattern shown below being sure not to apply glue to the middle cork. After a circle is formed and the glue is dry, remove the center cork piece.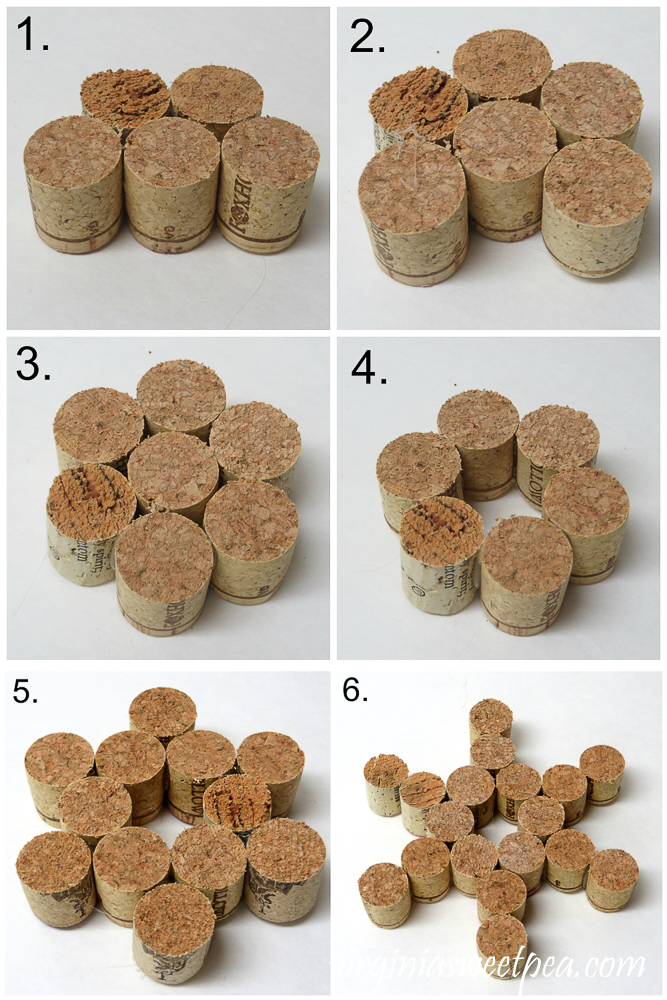 Form the snowflake by gluing on the remaining cork pieces.
Use a drill or drill press to drill a hole in one outer cork piece for hanging.
I would recommend doing this step before gluing any of the pieces together. After making my first snowflake, I drilled before gluing and it was much easier.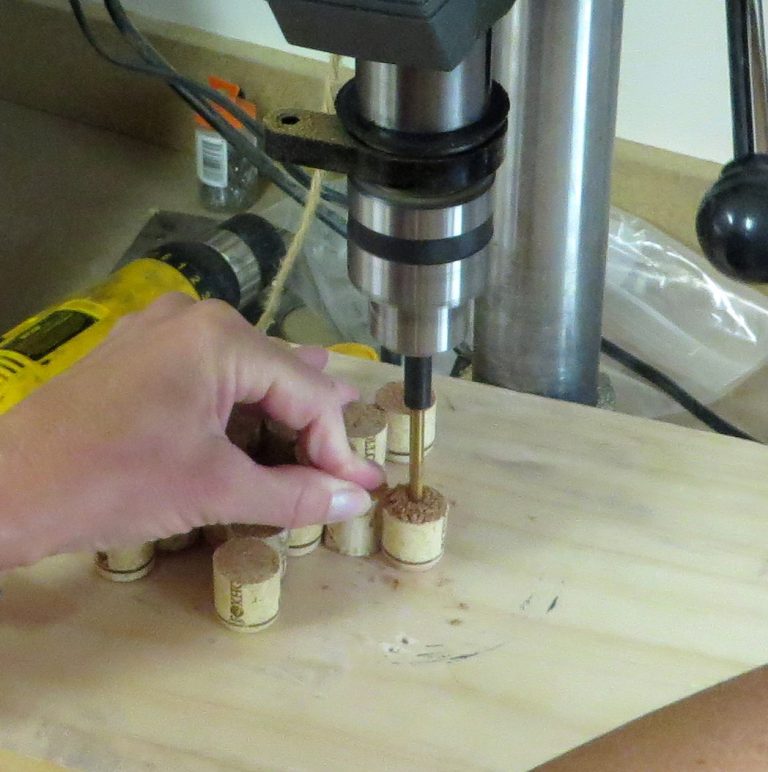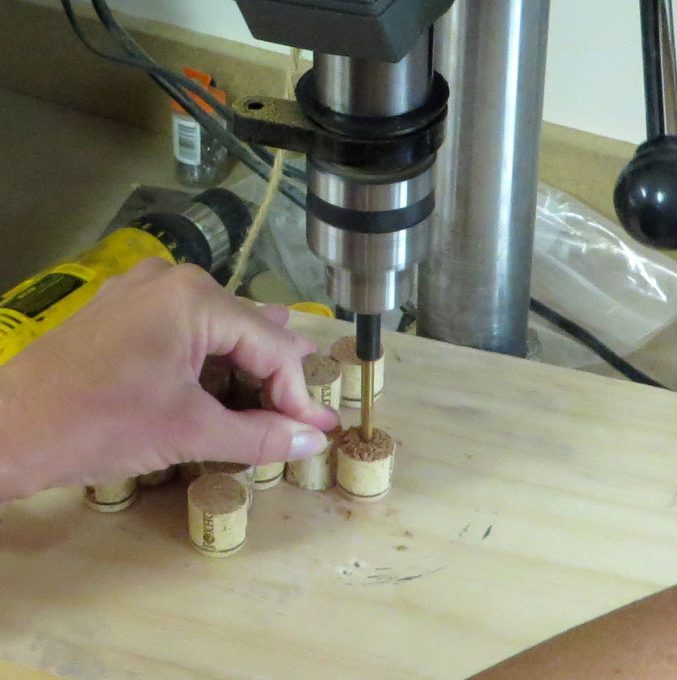 Use a foam brush to apply Mod Podge or glue to the top of each ornament and then generously apply glitter.
Tip – Work over waxed paper so that you can pour the leftover glitter back into the container.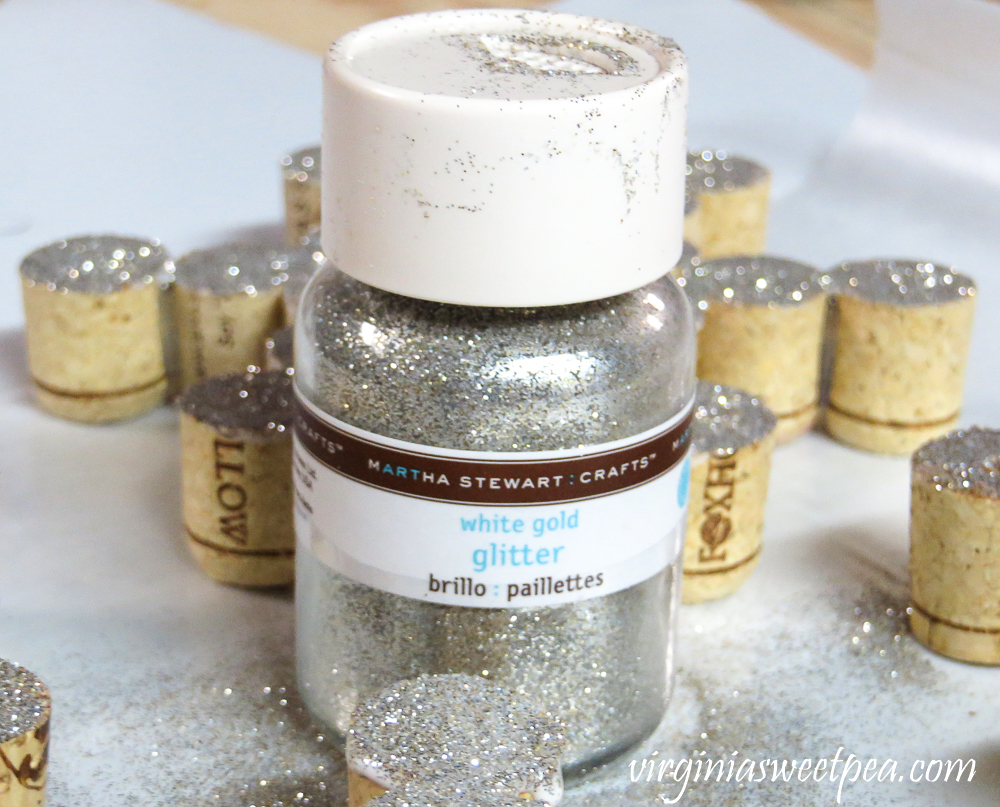 I used gold cord for hanging the ornament and gold ribbon for embellishing the edge.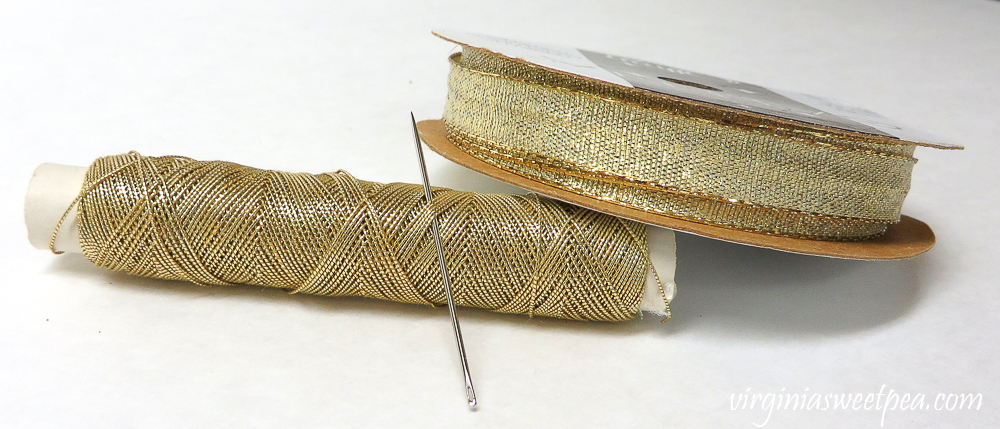 Glue ribbon to the edge of the ornament with a glue gun.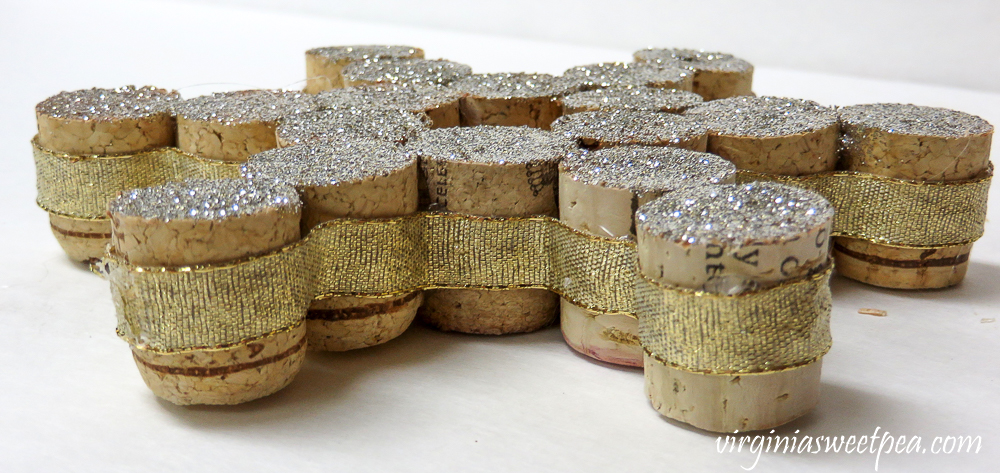 Thread a needle with the cording and feed it through the hole. Tie a knot.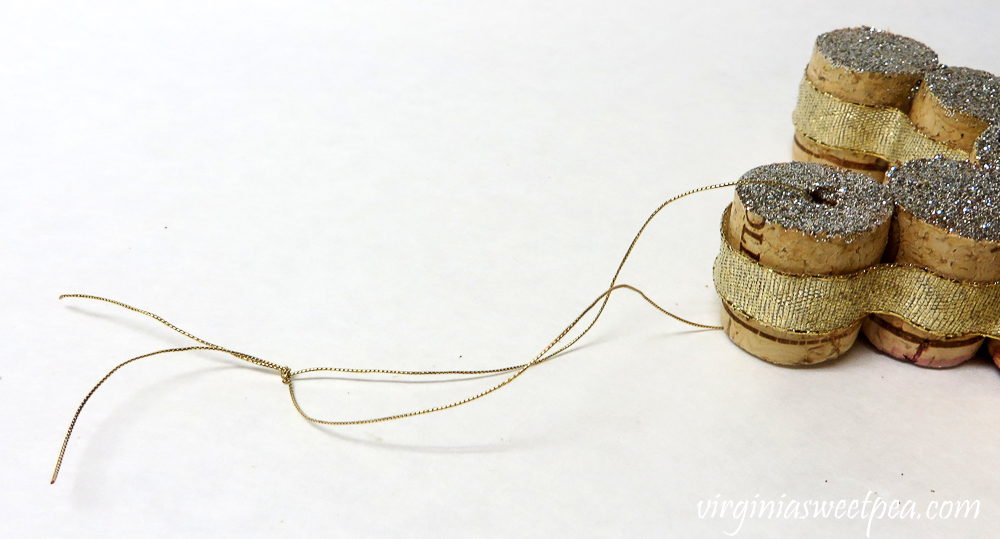 Hang your wine cork snowflake on the tree for all to admire.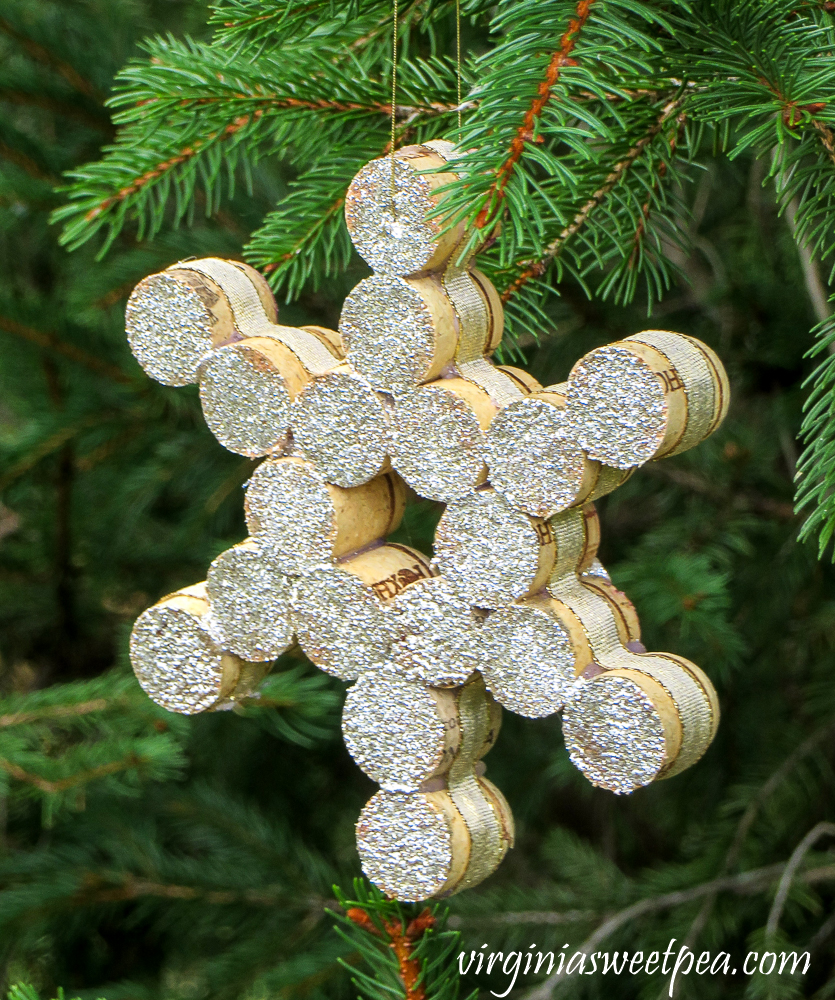 Changing the ribbon or glitter color gives the wine cork ornament a totally different look.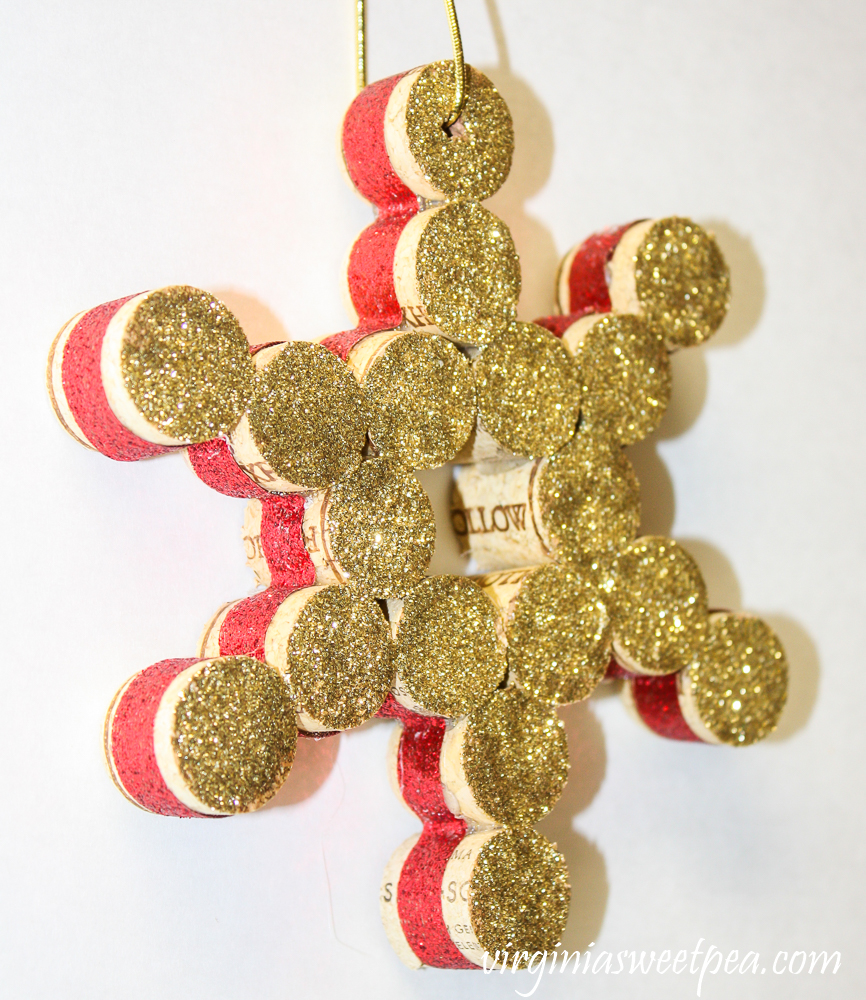 This craft would be a fun one for a craft club or for teens. It also would make a great gift.
Wine Cork Ornaments to Purchase