The Easy Way to Stain a Pallet Wine Rack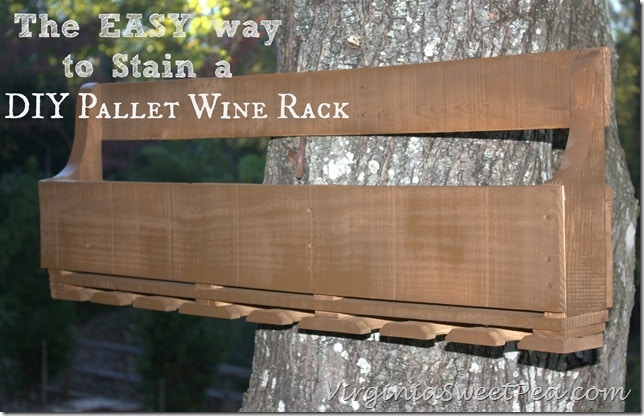 This post is brought to you by Thompson's WaterSeal.
Do you remember the pallet wine rack that I shared back in May? A picture of it caught the eye of a Thompson's representative who noticed that the wood was raw and kindly offered to send me Thompson's WaterSeal Exterior Wood Stain in a spray form. Did you know that stain was available in a spray formula? I didn't.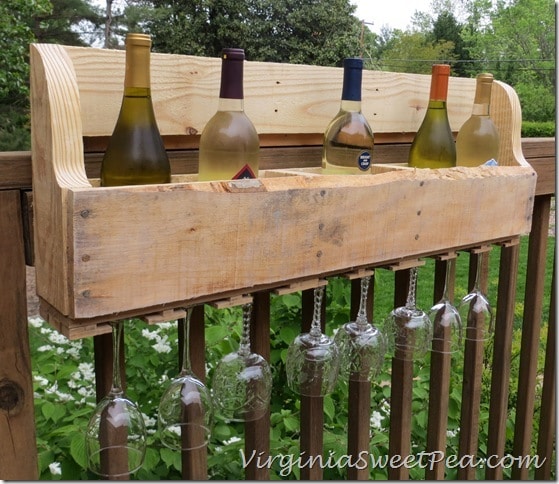 Notice that the wine glass slots in the original wine rack have been improved. Can you see the difference?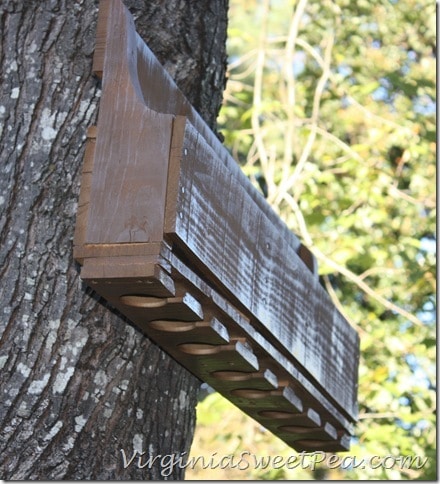 The wine rack's pallet wood was very rough with big splinters on most of the edges.
I started this project by sanding with 80 grit sandpaper.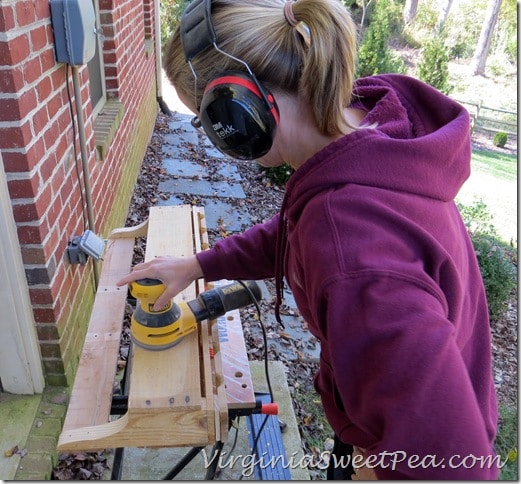 Speaking of sanding, I love Mr. SP's system of keeping sandpaper for the orbital sander organized and handy.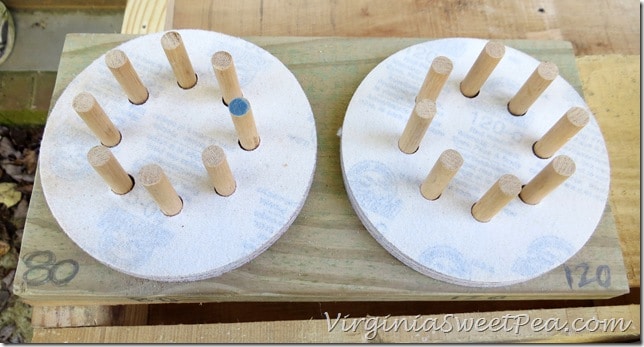 I didn't worry about getting the wood perfectly smooth, I just removed the worst of the roughness and the splinters hanging from the edges.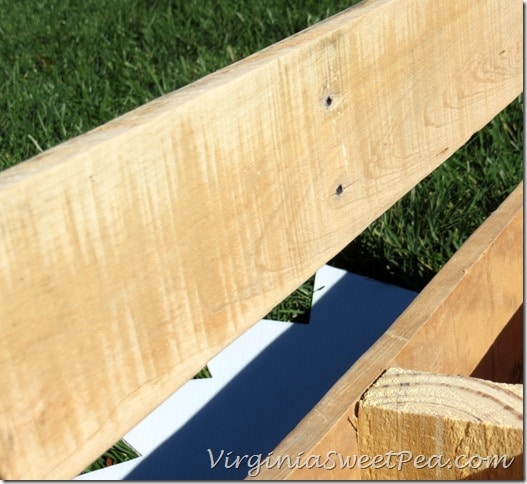 After sanding, it was time to stain. One can of stain was almost enough to stain my wine rack. Next weekend I will open a second can to touch up a few spots that I missed.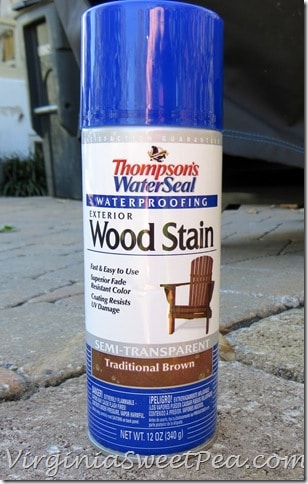 Now that it is getting colder, be sure to read the directions on the can to make sure that the outdoor temperature is appropriate for staining. Yesterday was sunny and in the 60's in Virginia, perfect for staining.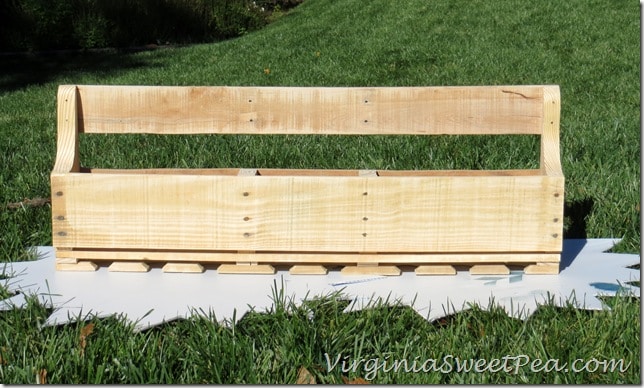 I applied multiple very light coats of stain, waiting 15 minutes between coats, until the wine rack was the shade of brown that I wanted.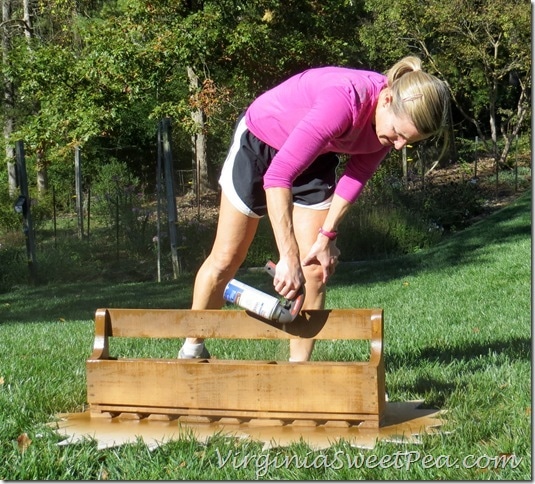 After staining the top, I flipped the piece over and gave the bottom several light coats of stain.
I found spraying stain just as easy as using spray paint. I'm used to brushing on stain and found spraying on stain a pleasant change.
I really like the look of the stained pallet wine rack and think that the brown is a great color.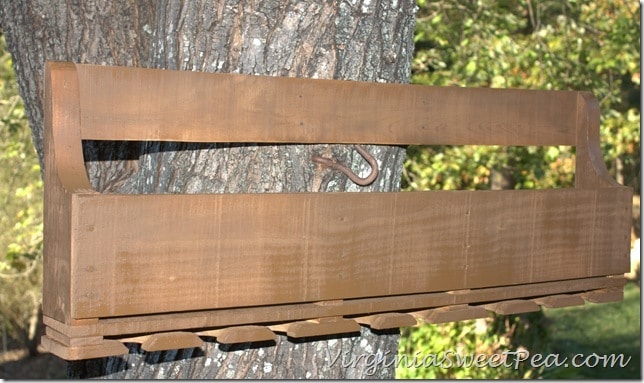 Thanks to Thompson's WaterSeal for sending me their product to use for this project. As always, all opinions are truthful and my own.
Sharing With:
Amaze Me Monday at Dwellings – The Heart of the Home, Metamorphosis Monday at Between Naps on the Porch, Share it Sunday at Oh So Shabby, DIY Sunday Showcase at Recreate and Decorate