What's not to love about a pallet project, especially when something that might get tossed in the garbage becomes a useful home décor item? A pallet wine rack has been on my mind and now one is mine!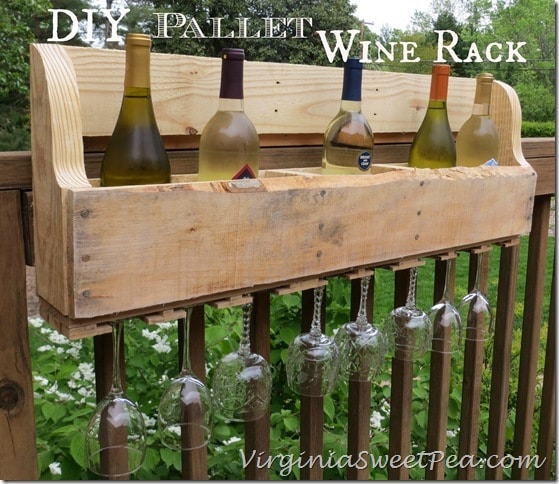 Our wine rack was only lightly sanded and the wood was left natural.
We may decide to stain this piece so that it's a bit darker since the pallet used was a new one.
Wine bottles are displayed on the top of the rack.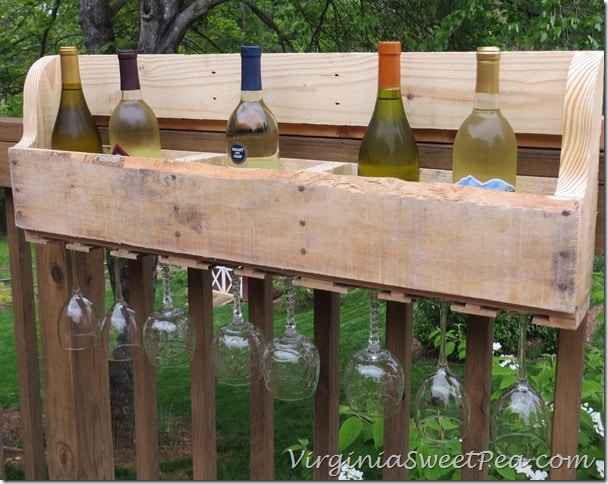 Slots for displaying glasses are located on the bottom of the wine rack.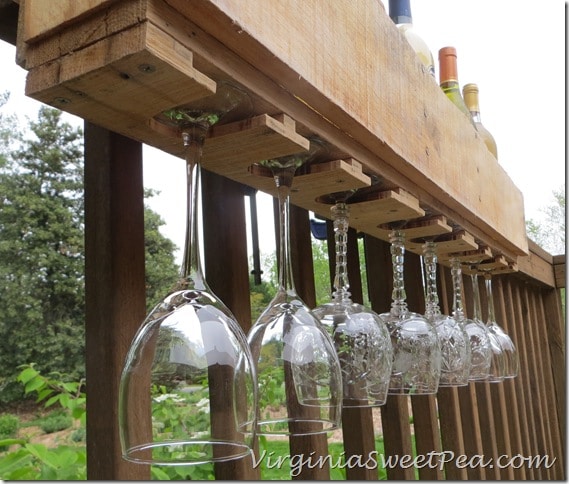 How did we make this? Read on!
How to Make a Pallet Wine Rack
We love repurposing things and a like new pallet was perfect to use to create a pallet wine rack.
Obtain a Pallet
Pallets are pretty easy to source. I got this one at our tennis club. When I've needed pallets for other projects, I usually announce on Facebook that I need one and I always get tons of offers for ones that are available.
This pallet is a heavy-duty one and has two center pieces of wood. A pallet designed to hold a lighter amount of weight will only have one center piece.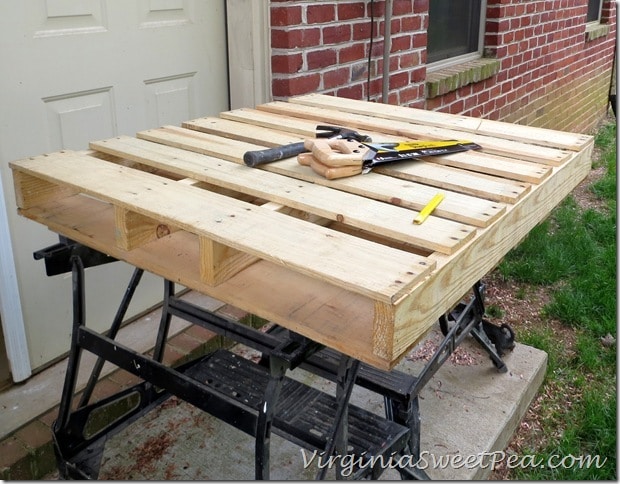 Directions to Make the Wine Rack
Use a hand saw to cut off the bottom two sections of the pallet. (If you are wondering, Har-Tru is the surface applied to clay tennis courts.)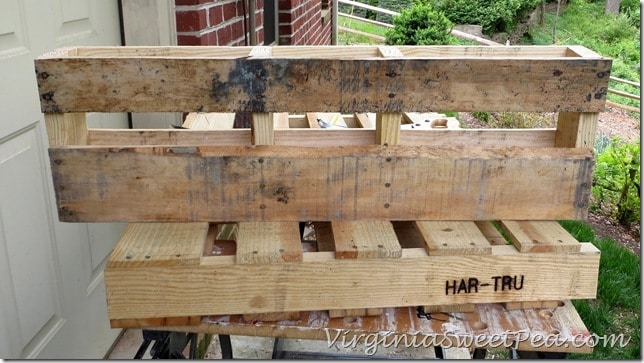 Remove the top board.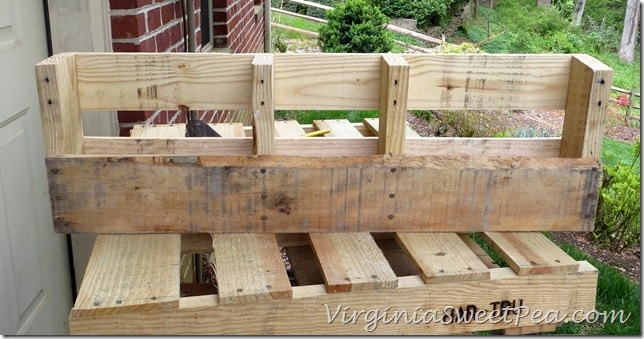 Cut through the middle two boards and remove.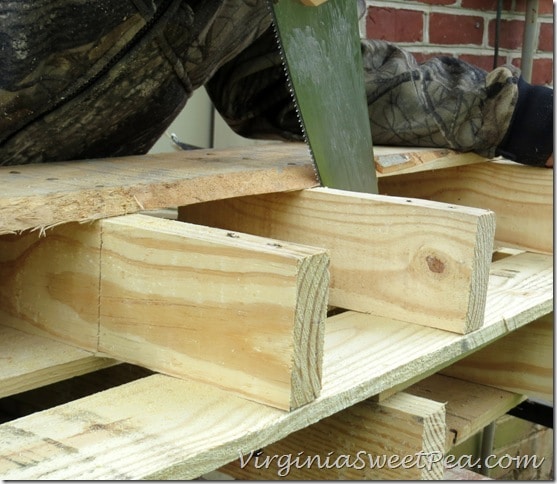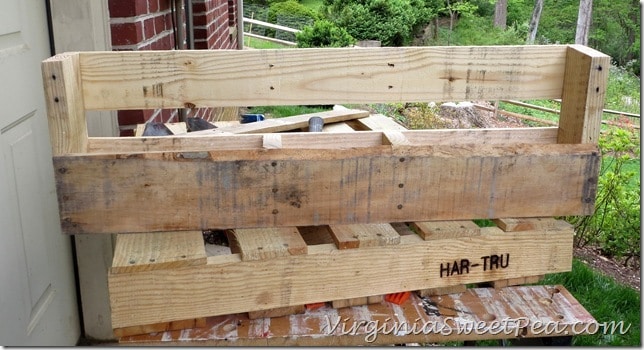 Use a jig saw to cut a decorative edge.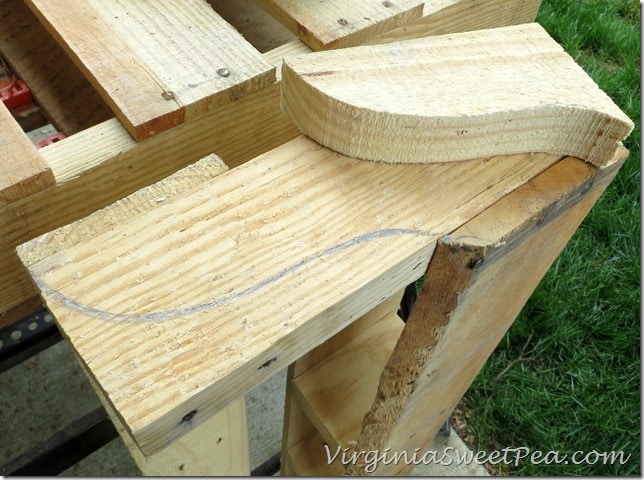 Sand smooth with a belt sander.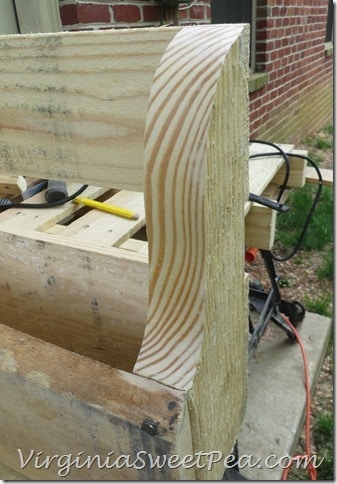 Screw the top board removed at the beginning of the process to the bottom of the rack.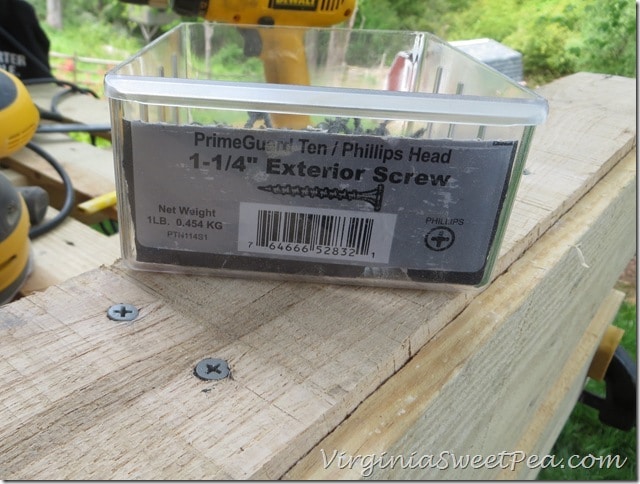 Remove another board from the pallet to make a holder for the glasses. We routed slots 3 1/4" wide for each glass. (Not shown….Route a U shape in each slot to hold the glasses.)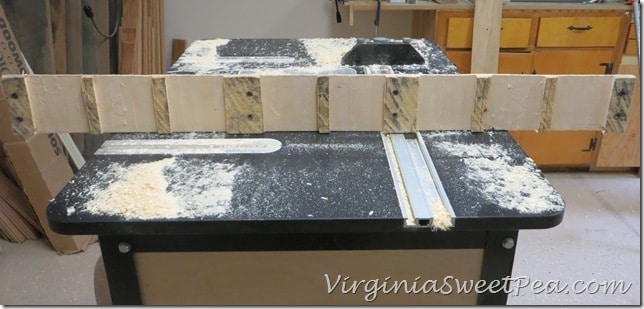 Screw the routed piece to the bottom of the wine rack.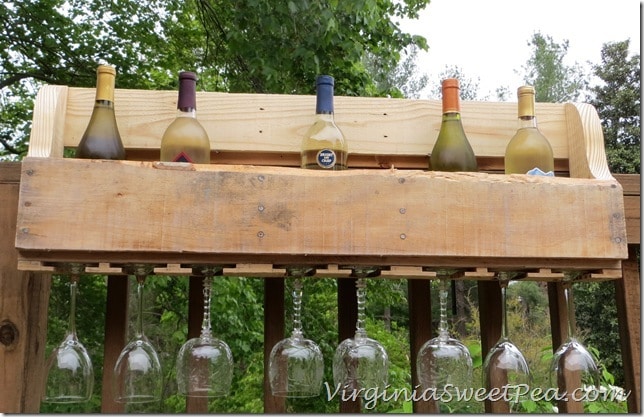 I love the detail of the routed wine slots!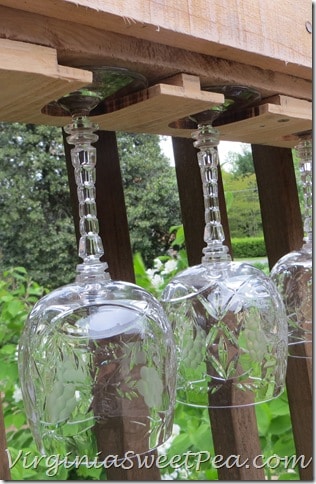 The glasses shown above were my Great-Great Aunt Fannie's and I'm sure she never dreamed that they would be displayed hanging from a pallet.
Granny, from whom I inherited these glasses, probably would be surprised, too. I use these glasses as wine glasses but technically they are water goblets.
I'm very happy with this project and plan to make two more with the remaining section of pallet.