Fall Into Cash Giveaway – Win one of two $250 Visa Gift Cards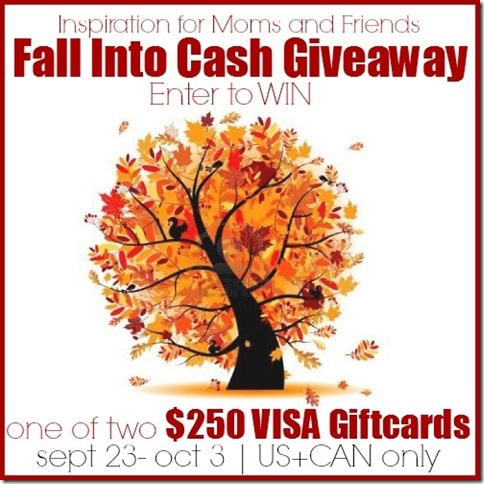 Can you believe it? It's finally fall! Are you ready for cooler temperatures and the beauty of the changing leaves? Here in Virginia the temperatures are already cooler and last night it was almost chilly. Cool night temperatures are definitely a fall favorite for me.
In celebration of a new season, I've joined with blogging friends to host a Fall Into Cash Giveaway. You have a chance to win one of two $250 Visa gift cards. Who wouldn't want to win that? I know I would!
While you are here, I invite you to check out two fall recipes: Vanilla Maple Chip Cookies and Caramel Apple Pound Cake. Both recipes are so yummy and are perfect for fall treats.
Fall crafts that I have shared include DIY Faux Acorns and a Fall Wreath.