Fitness Friday :: Week 17 (Booty Lifter!!)

Welcome back to Fitness Friday! I hope that in the past week you found some time to exercise. A little exercise goes a long way toward both mental and physical health.
Today's exercise is one of my favorites and I do it almost every single time I go to the gym. If toning your tush is one of your fitness goals, you'll want to add this exercise to your routine.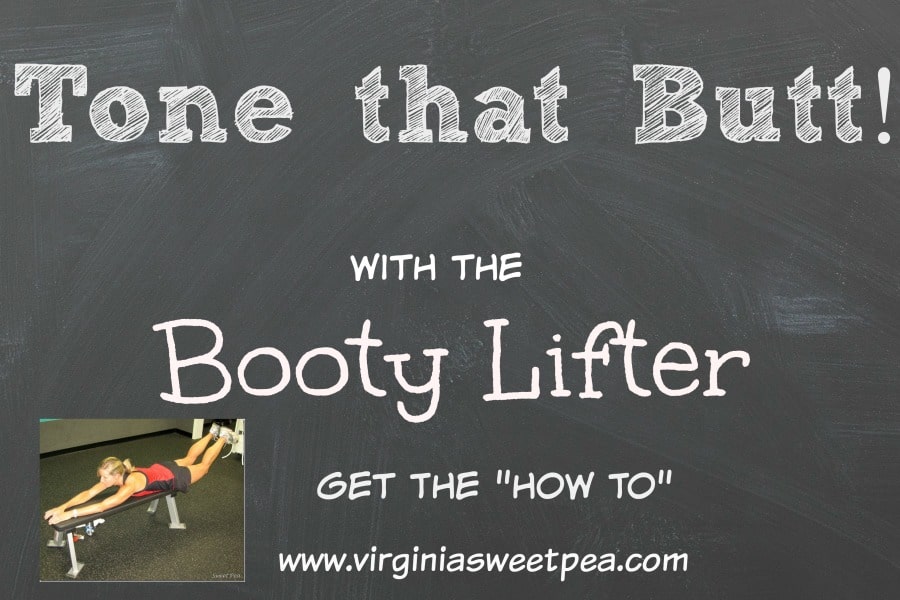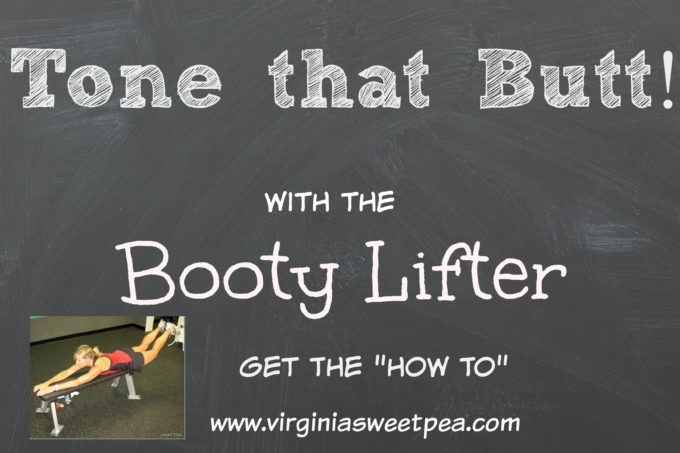 All you need for this booty lifting exercise is a flat bench.
Place your hips on the edge of the bench, lie flat, and hold on to the opposite end of the bench with your hands. (Placing a rolled towel under your hips to cushion them is a good idea.) Extend your legs straight out, toes pointed down.

Lift both legs up and hold for a second or two.

Move your legs out to the side and hold for a second or two.

Move your legs back to the center position and hold for a second or two.

Finally, move your legs back to the start position. That's one repetition.

I do three sets of ten repetitions of this exercise but not all in a row. What I mean is I use this as an "in between" exercise. For example, if I've completed an upper body exercise such as tricep extensions, rather than just sitting while I rest my upper body for a moment, I switch to this lower body exercise. By the time I've completed a set of the lower body exercise, my upper body is rested and ready for the next exercise. Doing this uses every precious gym minute efficiently.
This video demonstrates the exercise.
Try this exercise and give that booty a lift! Your lower back will be happy with this exercise, too.