Giant Landscape Project :: Lots of Digging Ahead!
Our friends from Southern Landscaping worked at our house this week on a new design for our side yard. Last summer's derecho completely changed this area when trees came crashing down causing more trees to be removed. This formerly shady area became a sunny one and needed a landscape overhaul. The old shrubs were removed, a drainage problem was fixed, and plants were placed, ready for us to plant this weekend.
A Forsythia hedge used to mark the boundary between our house and the one next door. It will now be Boxwood.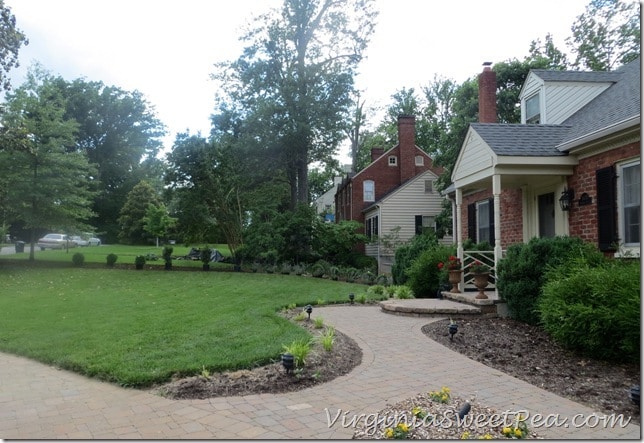 You can see that we have many, many holes to dig. The gap that you see here is for a yet to be constructed arbor. We'll also hope to add a meandering path.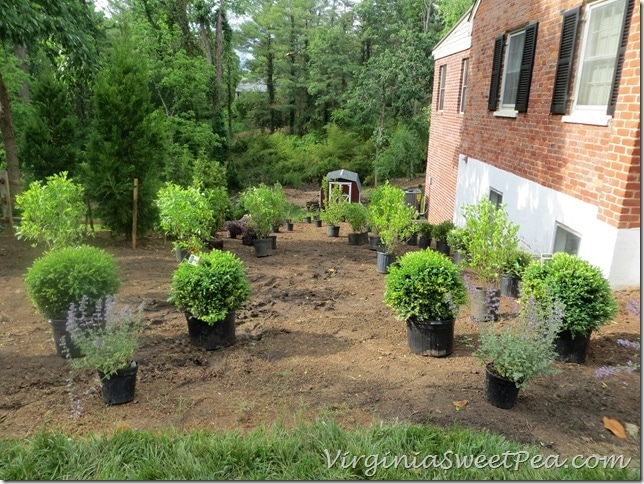 The project continues to the backyard. On the fence line are more boxwood to be planted.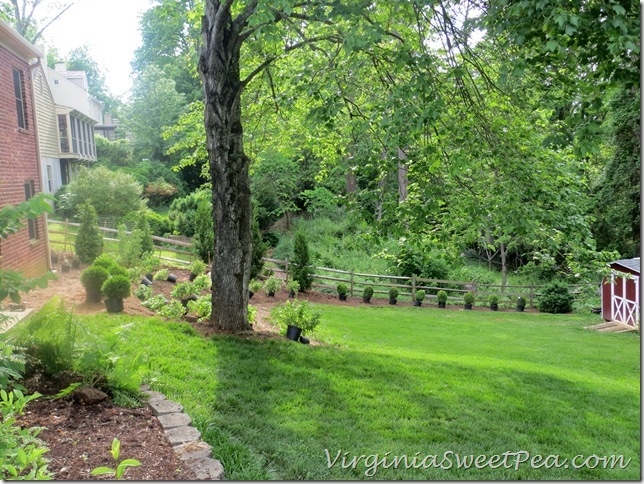 The lighter colored soil area below will be grass.
This area used to be full of Azaleas which were brutally attacked by the deer year round. The new plants are less attractive to deer.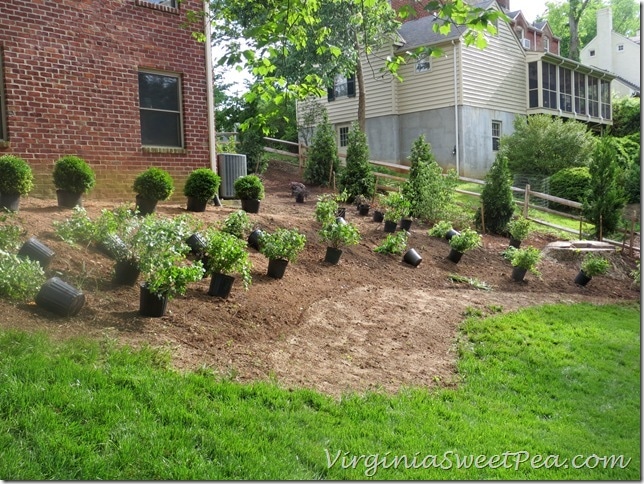 This is the view from the back of our property. There are woods behind us so we are the only ones who see the yard from this perspective.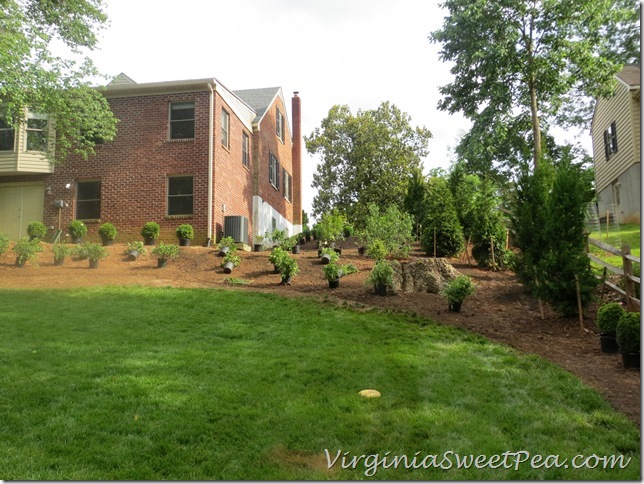 Our next door neighbors have been on vacation for a week. I think they'll be pleasantly surprised when they get home to see the new view from their deck and side windows.
After we get the plants in place we will mulch the area. It's going to be a lot of work and I am excited to tackle it!