Spring Market 2013 at Lucketts
Mama and I looked forward to Lucketts Spring Market for weeks and finally the big day to shop arrived on Sunday.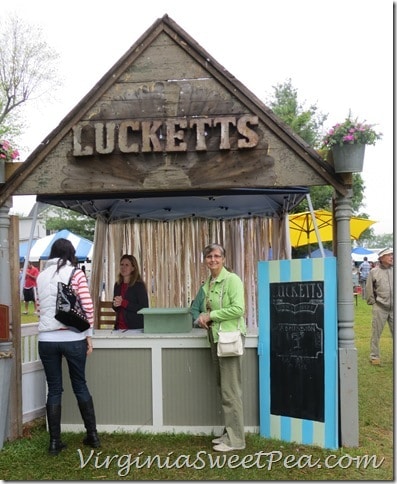 We started by heading to the Hometalk tent to meet Donna from Funky Junk Interiors, Miriam from Hometalk, and Karen from The Graphics Fairy.
This is Miriam. I met Donna but didn't get a picture and never got to talk to Karen because she was busy greeting other bloggers.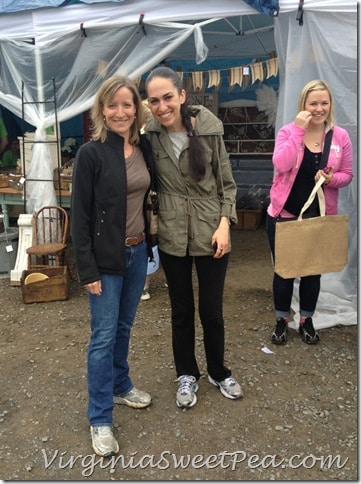 While at the Hometalk tent, I met Shirley from Housepitality Designs , Jocie from The Better Half and Liz from Naptime Decorator. Pictured are Shirley, me, Miriam, Jocie, Liz, and another blogger whose identity I do not know. (If you know, please let me know!) I hate that my eyes were closed but what can I do?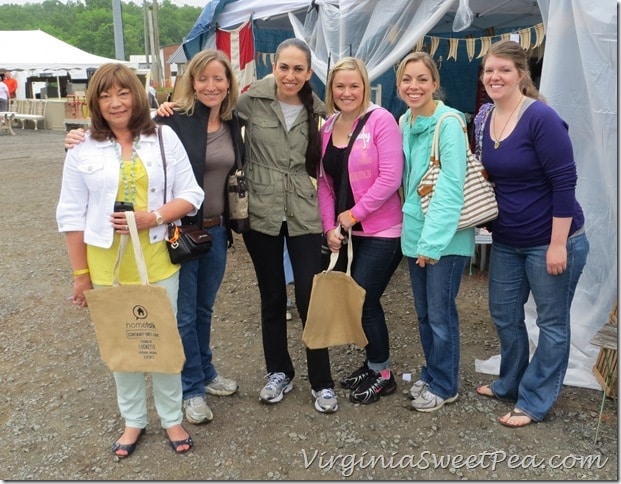 Miss Mustard Seed's tent was next to the Hometalk one, so of course I had to meet Mariam.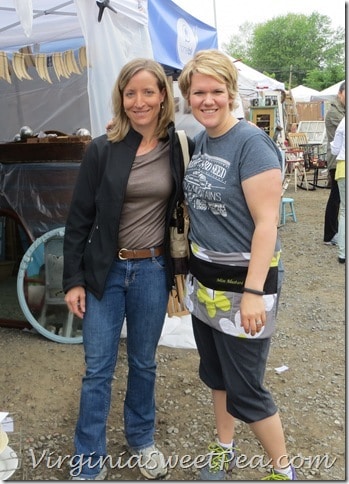 You never know who you will see where and boy was I surprised when my high school bff called out my name. Camille was at Lucketts to help out the Lynchburg crew from Studio Eleven.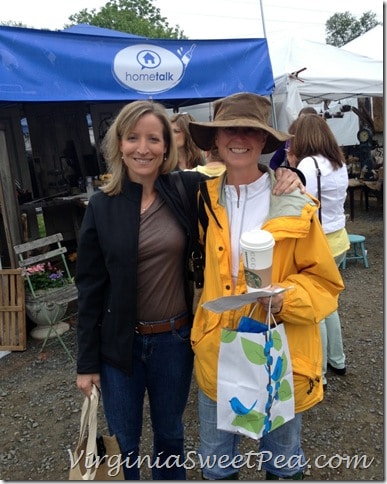 While I socialized, Mama shopped and found a great lamp with a fancy shade.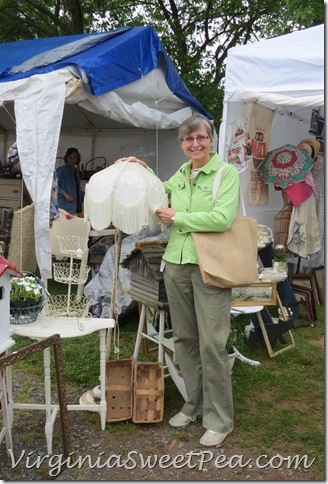 If you've never been to Lucketts for the Market, there are rows and rows of tents. It's kind of hard to figure out where to start!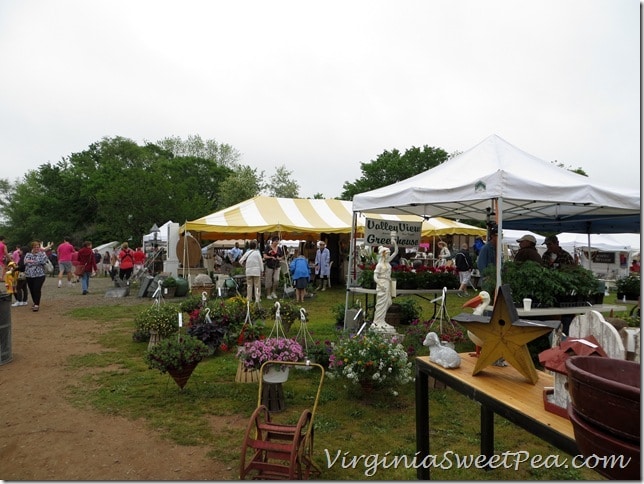 I was so busy shopping that I didn't think to take a lot of pictures.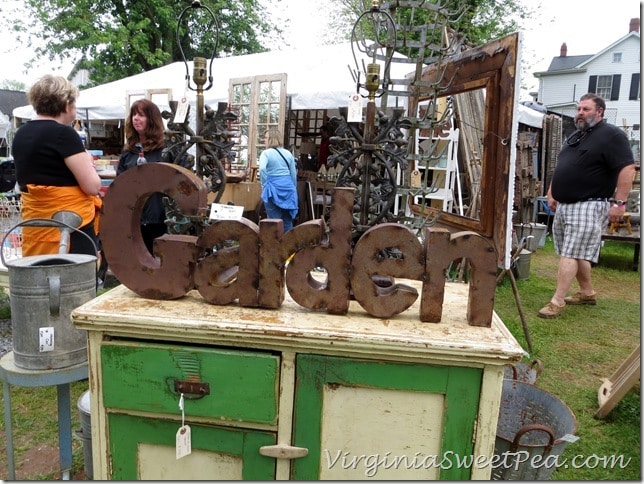 My purchase for the day was a belt and buckle from Krista Hagen Studios.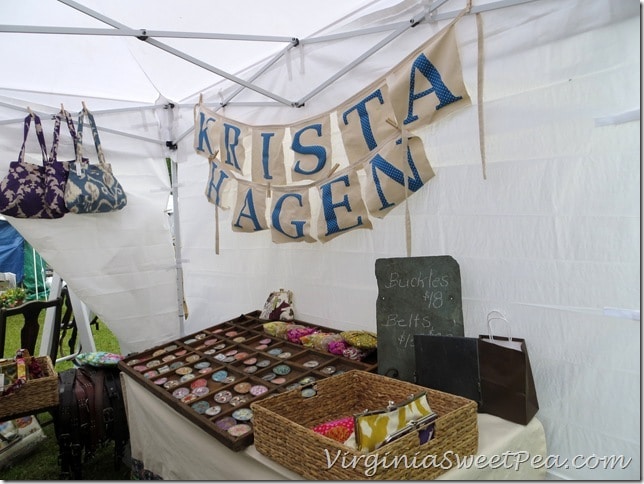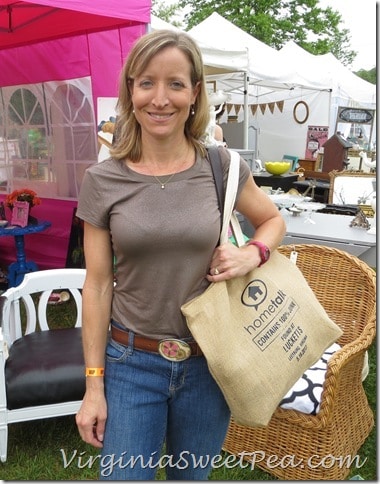 One of our last stops for the day was the Studio Eleven tent from Lynchburg. I love their store and frequent it whenever I can. Jill (in blue) recently help me to pick out two paint colors and wax and I've been having fun experimenting with them.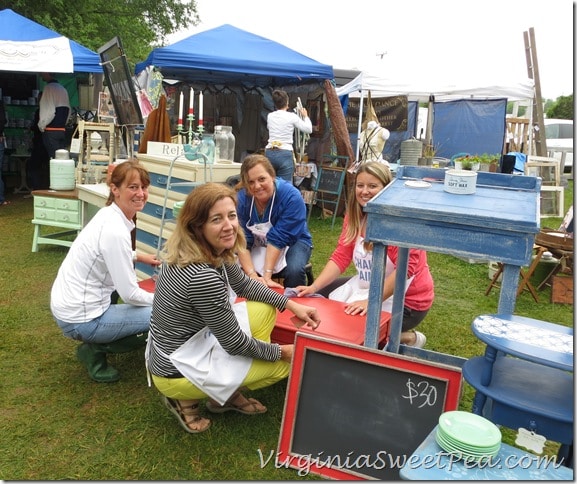 What a fun weekend! Mama and I had a ball admiring the treasures for sale at Lucketts.