A Heavy Heart :: In Memory of Mike
Today my cousin Mike lost his battle with cancer. Mike spent his life working on the family dairy farm. The life of a dairy farmer isn't an easy one. Imagine milking cows every single day at 4:30 am and then again at 4:30 pm. In between milking times, the day is filled with farm chores. This was Mike's life and he loved it. The small amount of free time that Mike had was spent at church or on rare occasion, enjoying a game of golf.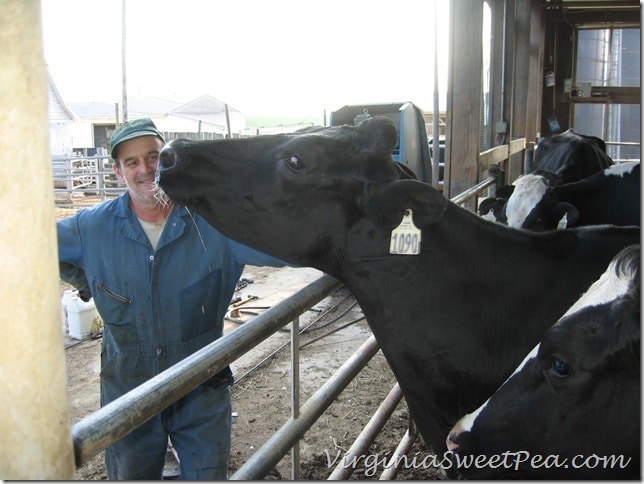 Mike's father and my grandfather were brothers. My grandfather grew up on the farm and my dad spent every second that he could here. After Mike's father died, he took over the operation of the farm. As children, my brother and I loved to visit and would spent a week during the summer as often as we could. Mike took us to movies, putt-putt, and spent countless hours playing with us. As you can imagine, we adored him.
Visits to the farm became infrequent after I grew up, but each one that I had was always a pleasure. In the spring of 2012 we had a nice visit. On that visit, Mr. SP climbed one of Mike's silos to capture the beauty of the farm.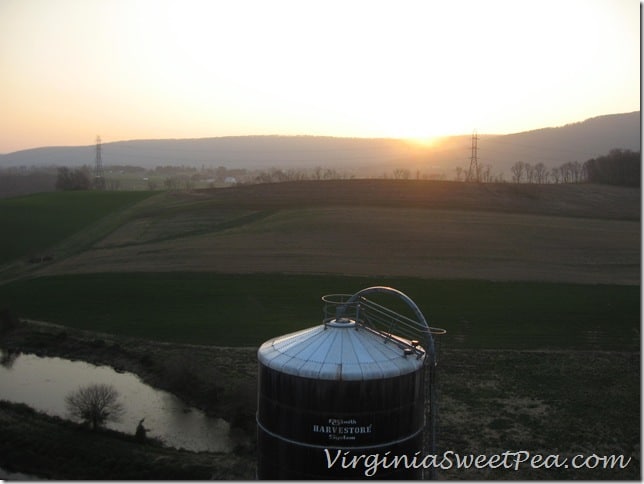 Can you see Mr. SP at the top of the silo? I never would have the nerve to climb one of these!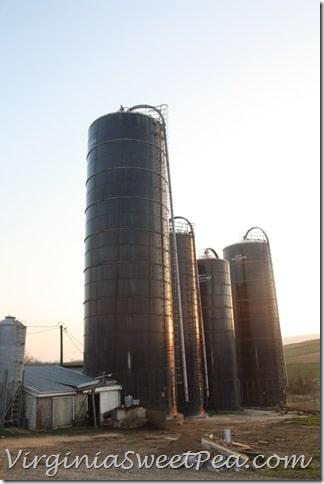 I'm all dressed up on this visit because we'd been to a birthday party before going out to the farm. Here Mike shows Mama and me his milking parlor.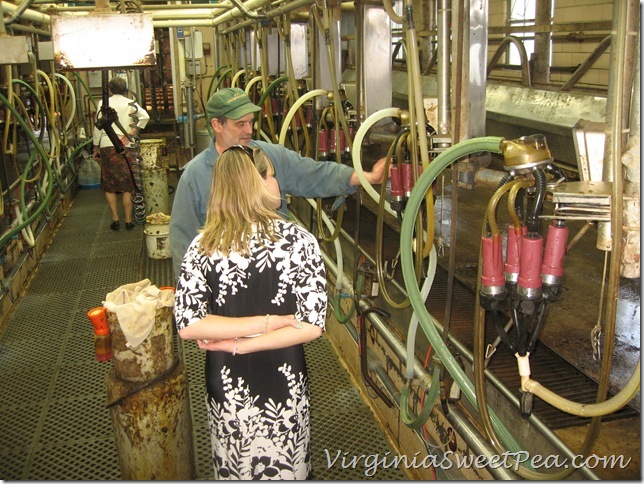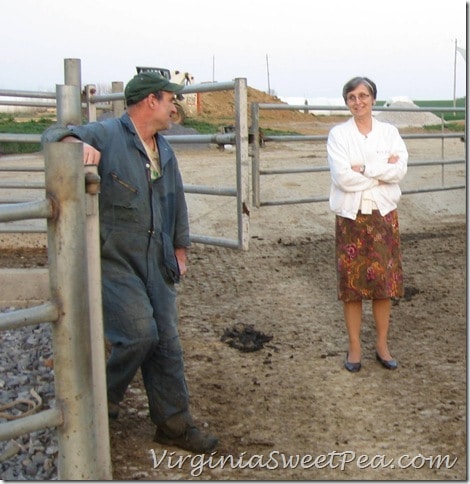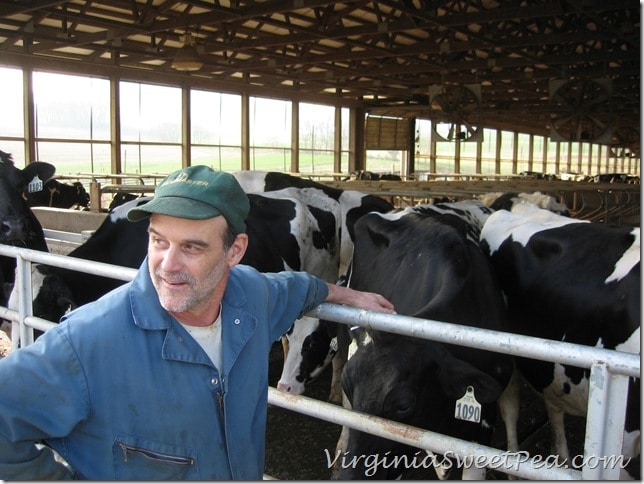 Cancer has not been kind to our family. Mike's brother and father died from it, as did my dad.
The world lost a good man today. Mike will be sorely missed by our family.