Easy to Make Cupcake Liner Heart for Valentine's Day
Looking for an easy and inexpensive Valentine's Day craft idea? I made a cupcake liner heart and I love how it looks on our mantel.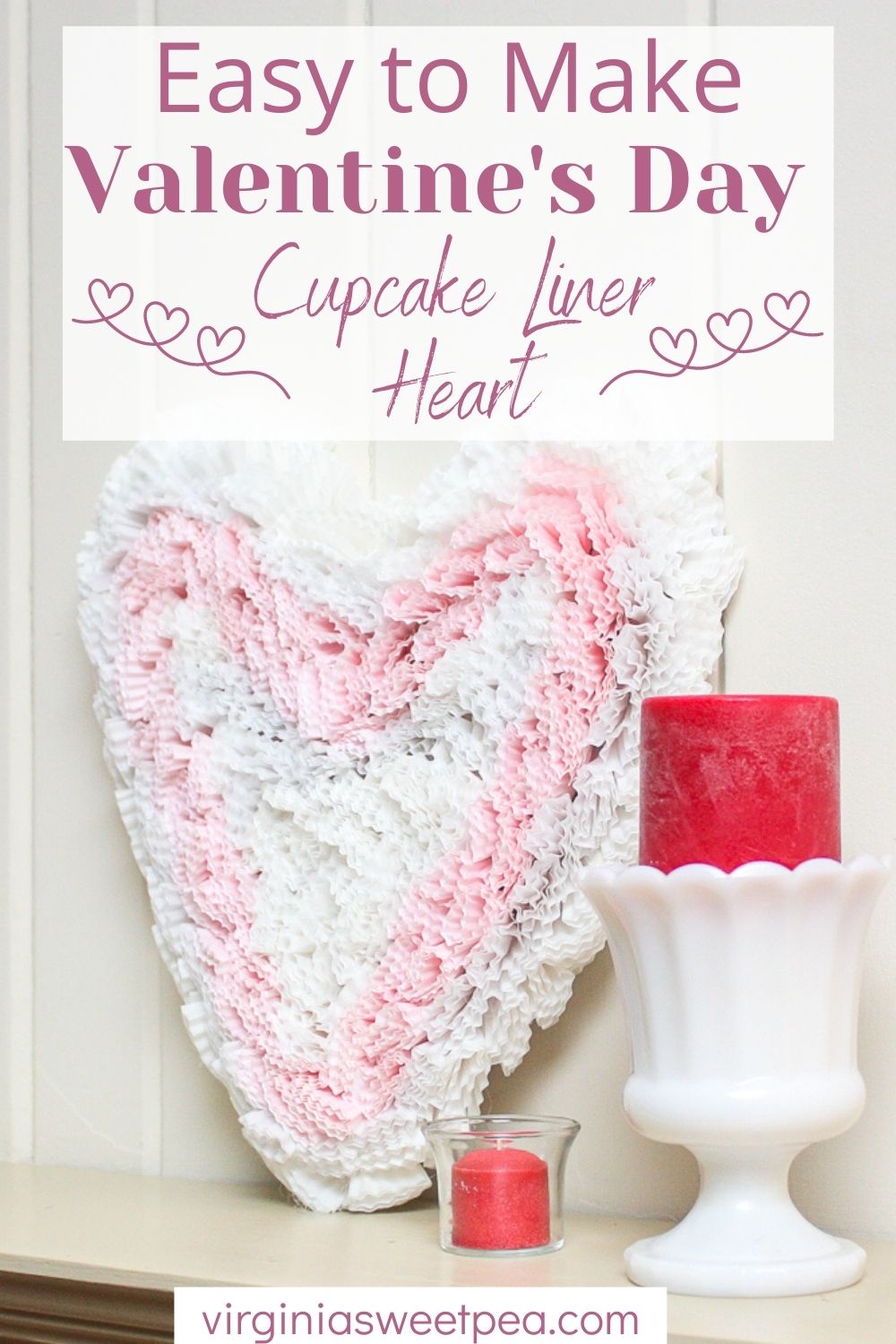 After making a Faux Patchwork Heart Wreath to hang over the mantel in our living room, I decided the mantel needed a few more Valentine touches.
A ruffled heart made from cupcake liners filled in an empty space on the mantel perfectly.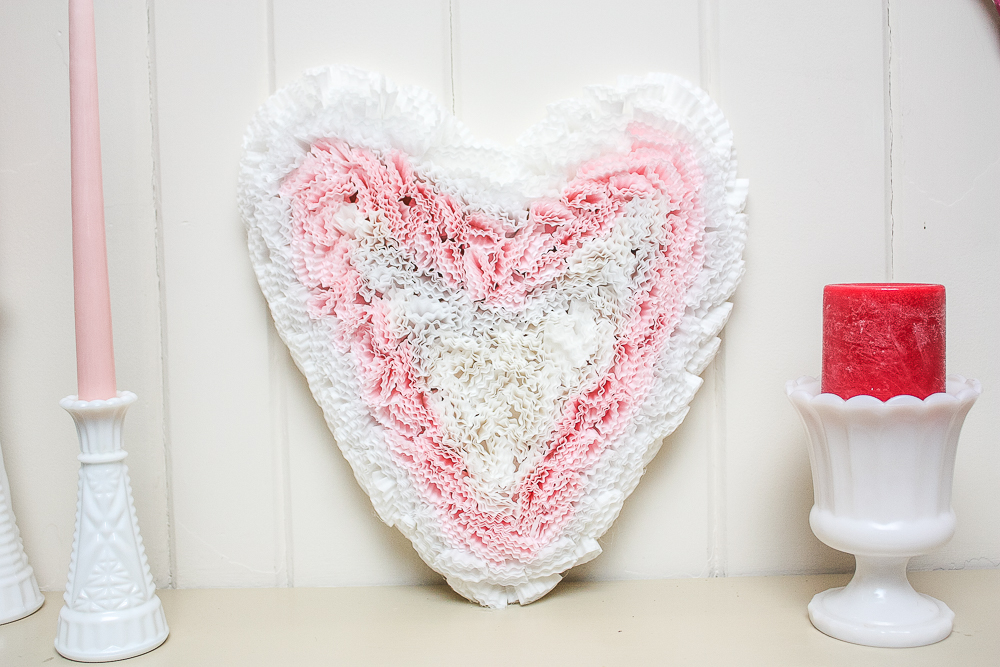 How to Make a Cupcake Liner Heart
This cupcake liner heart was both easy to make and an inexpensive craft.
Step One: Cut Out a Heart from Cardboard
Draw a heart on cardboard using a Sharpie and cut out with a utility knife.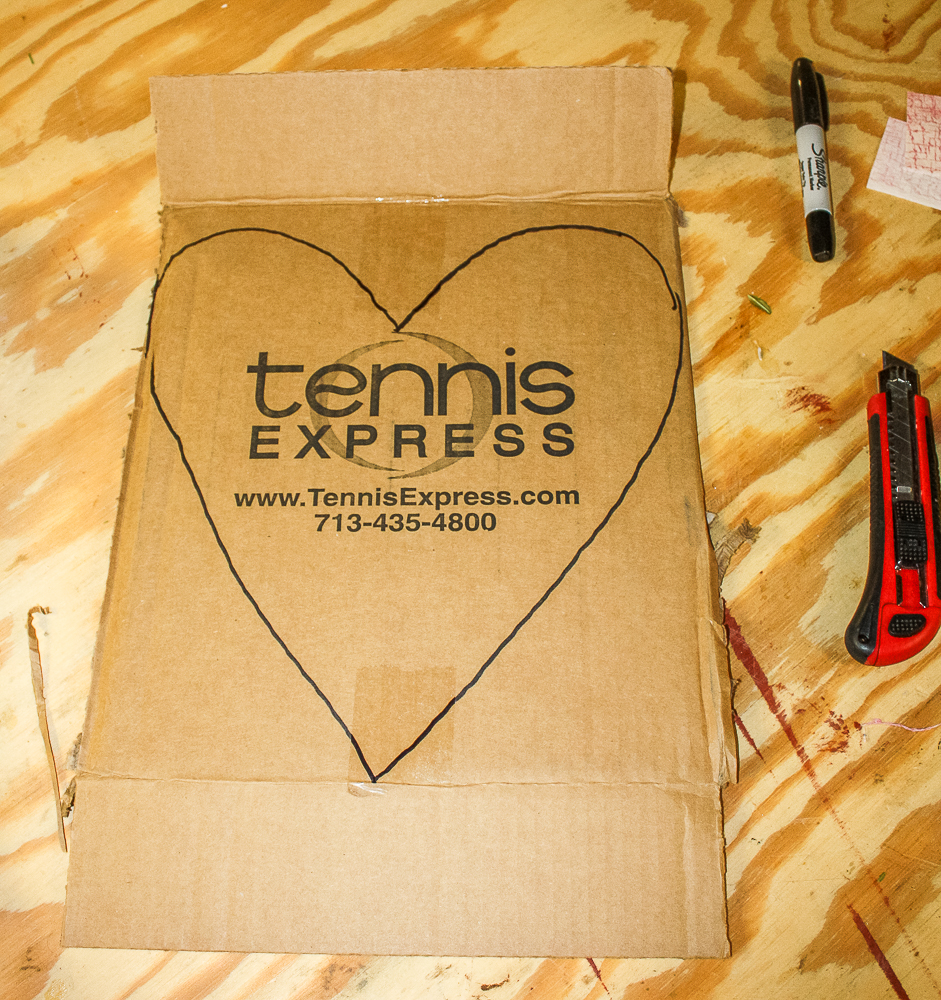 After making this project, I realized that the brown cardboard shows a tiny bit in my finished heart. I wish I would have either painted the cardboard white or used a white piece of foam core board as the base of the heart.
Step Two: Add the Cupcake Liners to the Heart
To make this project, I used cupcake liners that I purchased at Kroger. I purchased three packages of all white and three packages of pink/yellow/green.
If you can't shop in person, here are Amazon links for cupcake liners:
Separate the yellow and green liners and save for baking.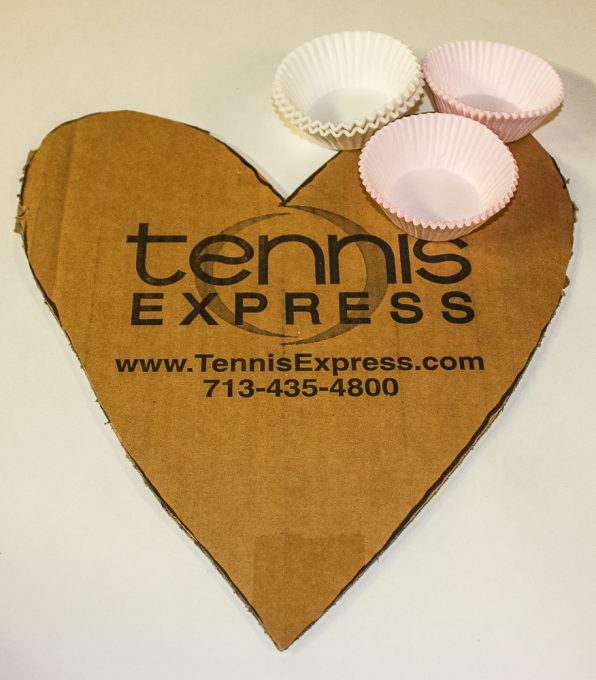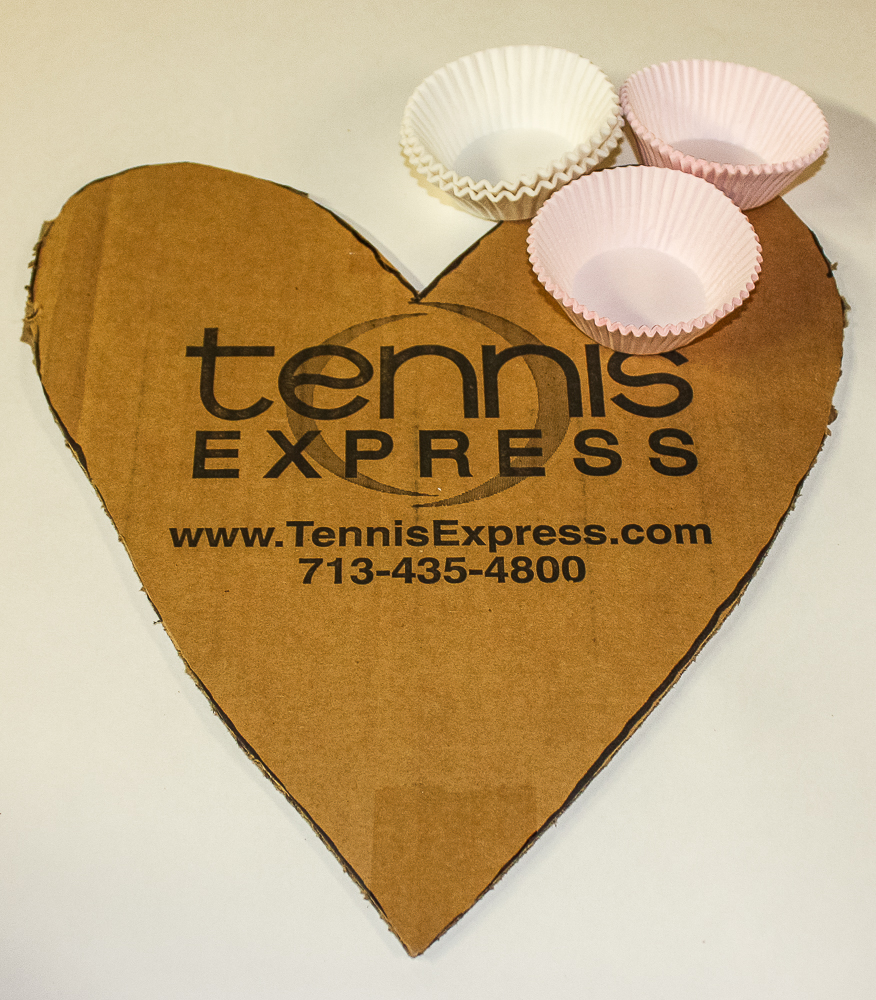 To make the cupcake liner heart, start by adding two rows of cupcake liners to the outer edge of the heart.
1. Fold a cupcake liner in half.
2. Add a drop of glue to the right side and fold in half again.
3. Add another drop of glue to the right side and fold one more time.
4. Hold briefly until glue sets, then glue onto cardboard heart.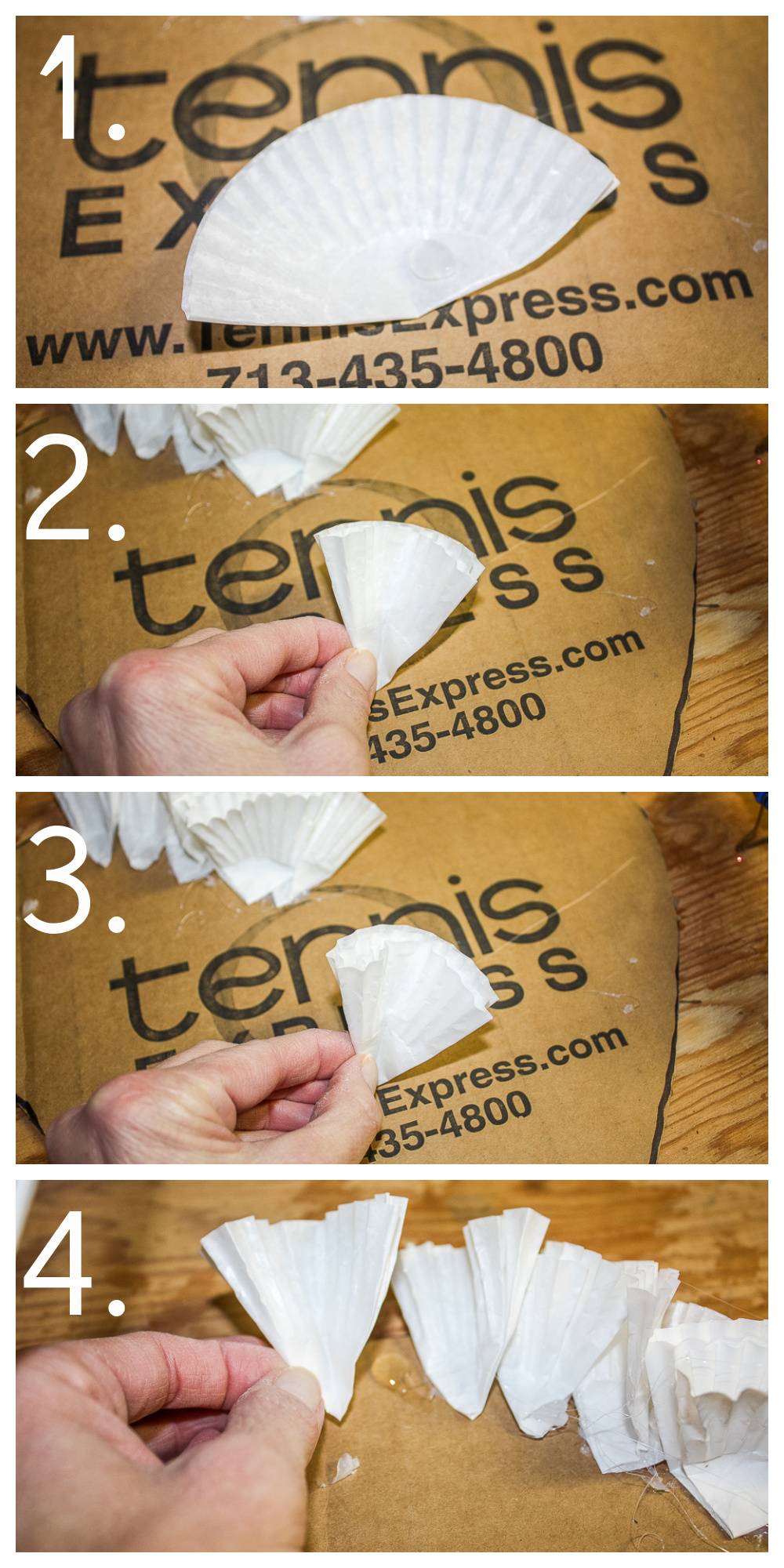 5. Glue one row of white cupcake liners to the edge of the heart.
6. Add a second row of white cupcake liners.
7. Switch to pink cupcake liners and add two rows.
8. Fill in the middle of the heart with white cupcake liners.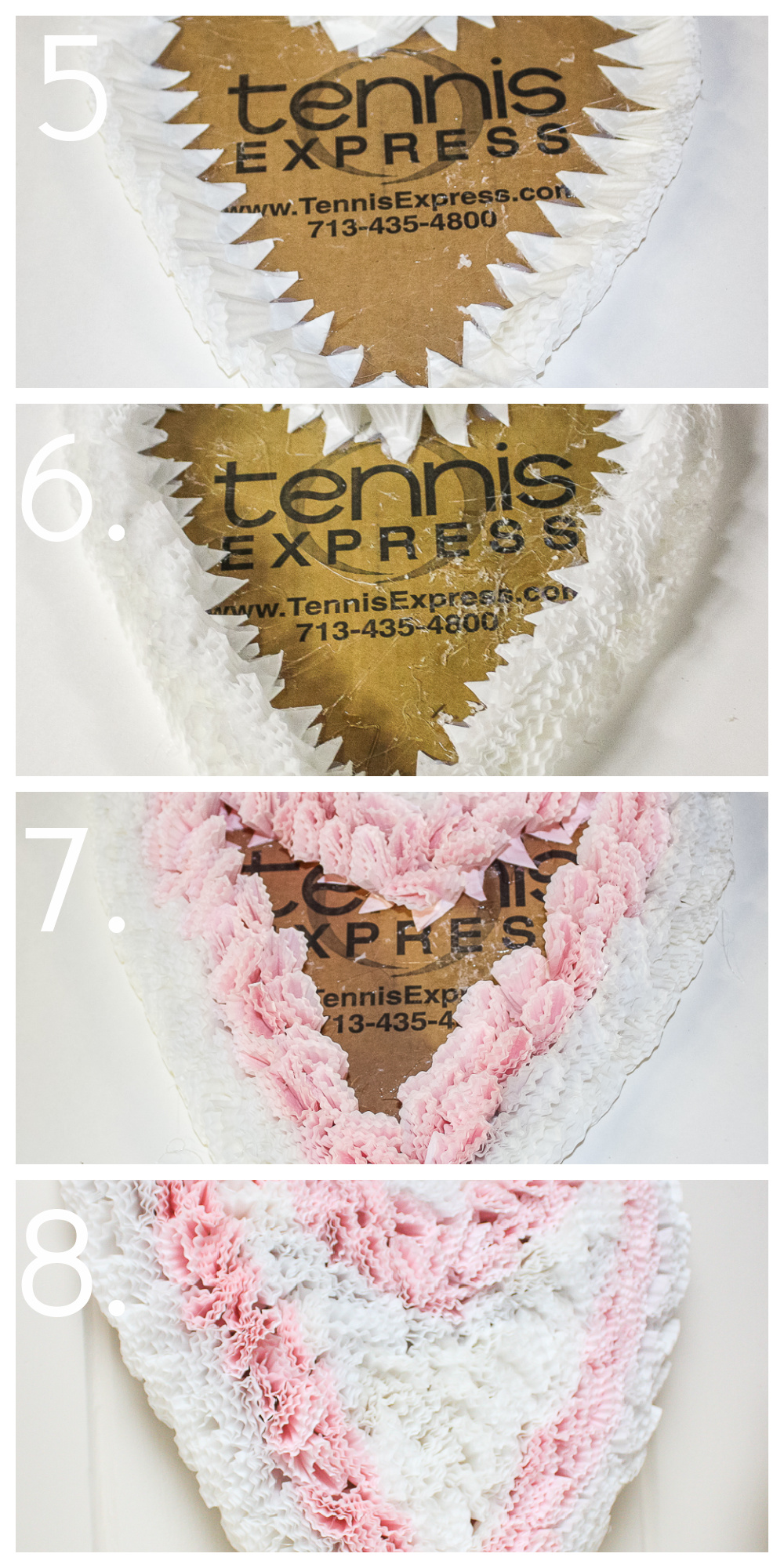 I love how this cupcake liner craft turned out!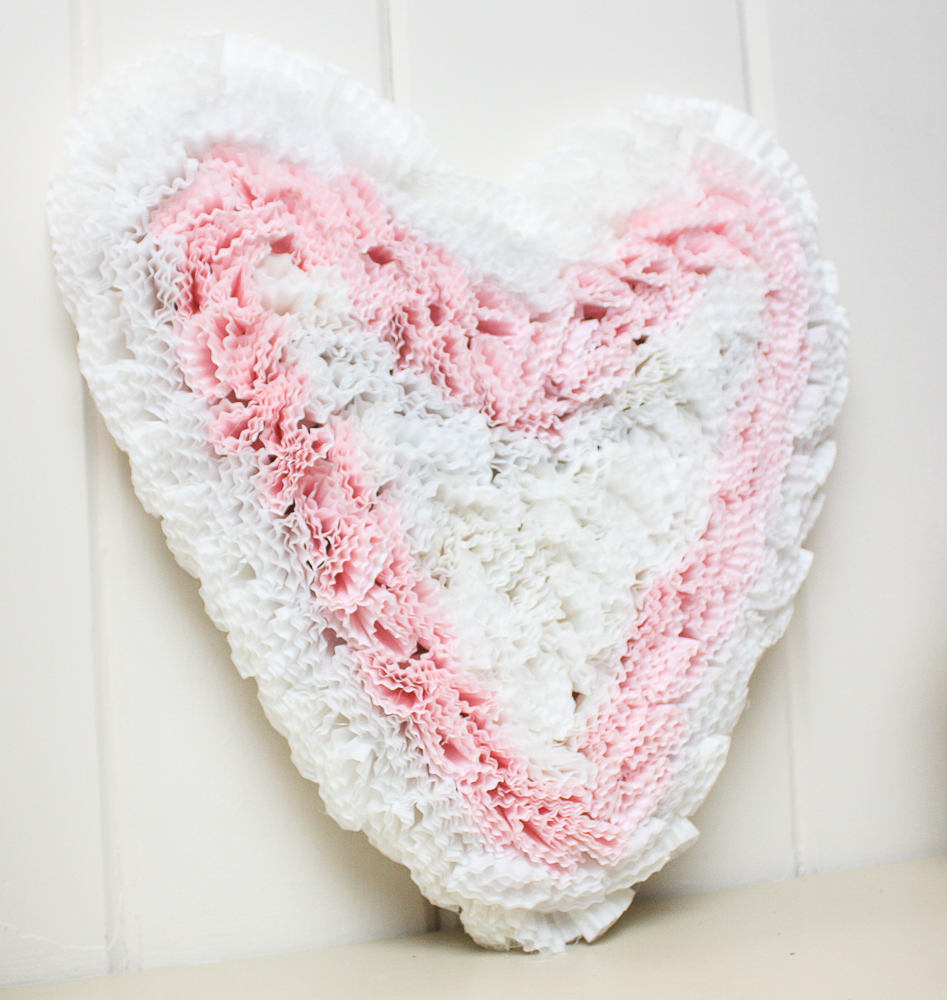 If you want to use the cupcake liner heart as a wreath, add a hanger to the back. For an easy hanger, make one like I made for my faux patchwork heart.
Display the Heart
I love how this heart looks on my Valentine's Day mantel.
To coordinate with the pink in the heart, I displayed it beside three milk glass vases used as candleholders with pink candles.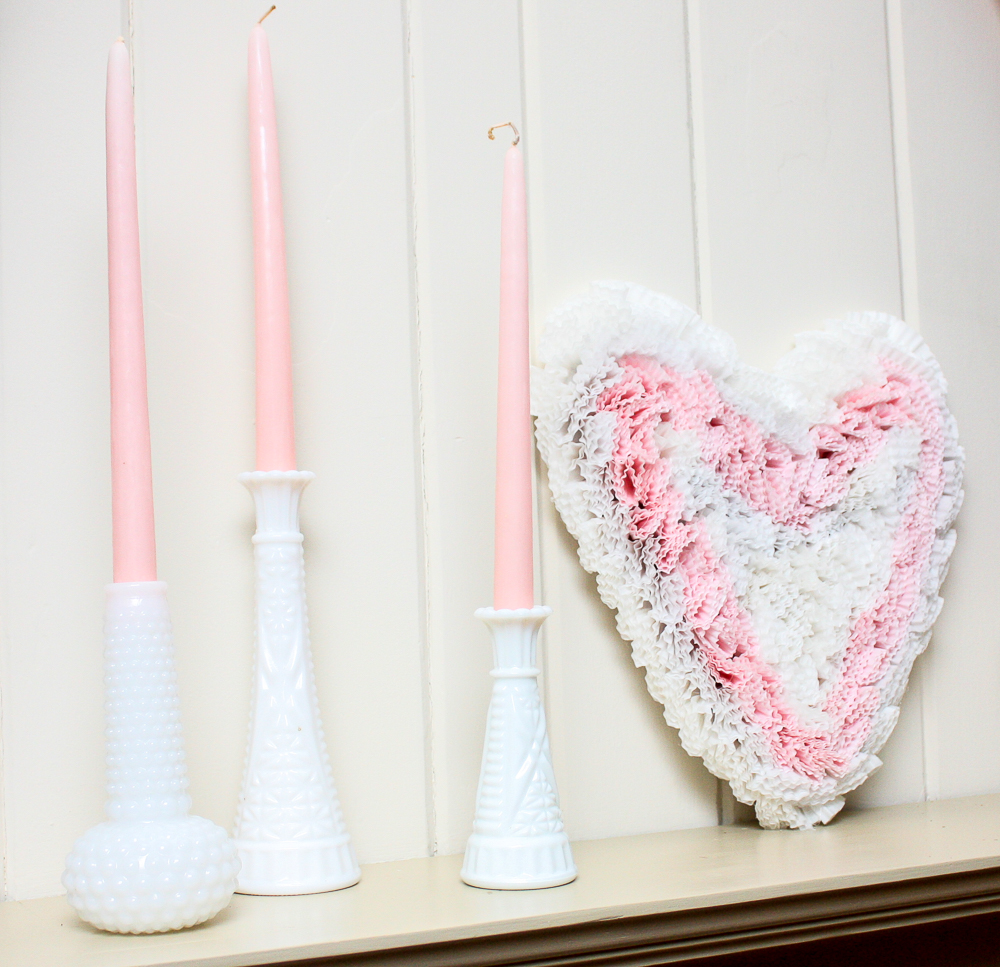 To the right of the heart, I used a milk glass footed vase with a dark pink pillar candle along with glass votives filled with matching dark pink votive candles.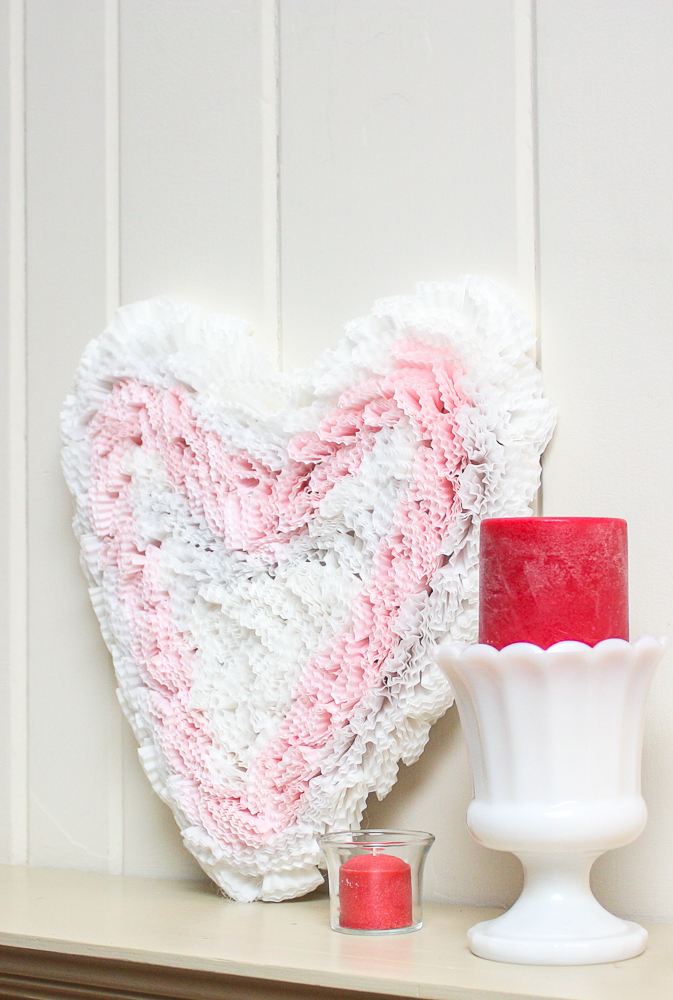 Here you can see why I wish that I would have either painted the cardboard white or used a white foam core board to make the heart. The brown cardboard can be seen just a bit.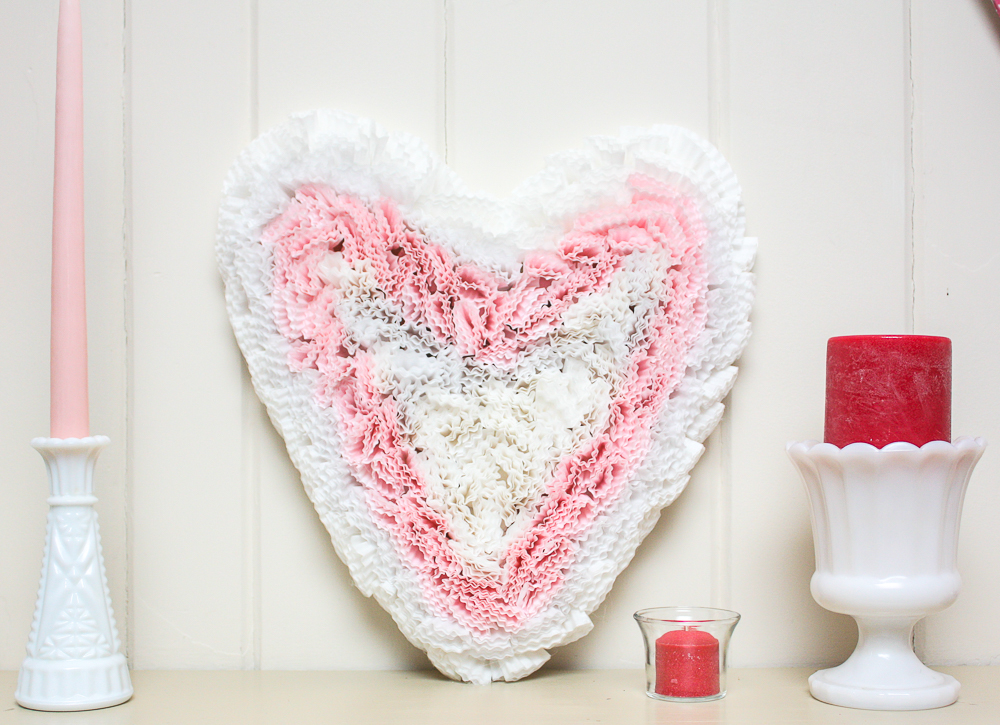 I really like the ruffles that the cupcake liners create. This project reminds me of the top of an old-fashioned Valentine's Day box of chocolates.

Pink, white, and ruffled…Perfect for my Valentine mantel!