Valentine's Day Patchwork Heart Wreath
Valentine's Day is just around the corner and I wanted to make a Valentine's Day wreath to hang over our fireplace.
Instead of a traditional wreath, I made a Valentine's Day Patchwork Heart and I love the end result!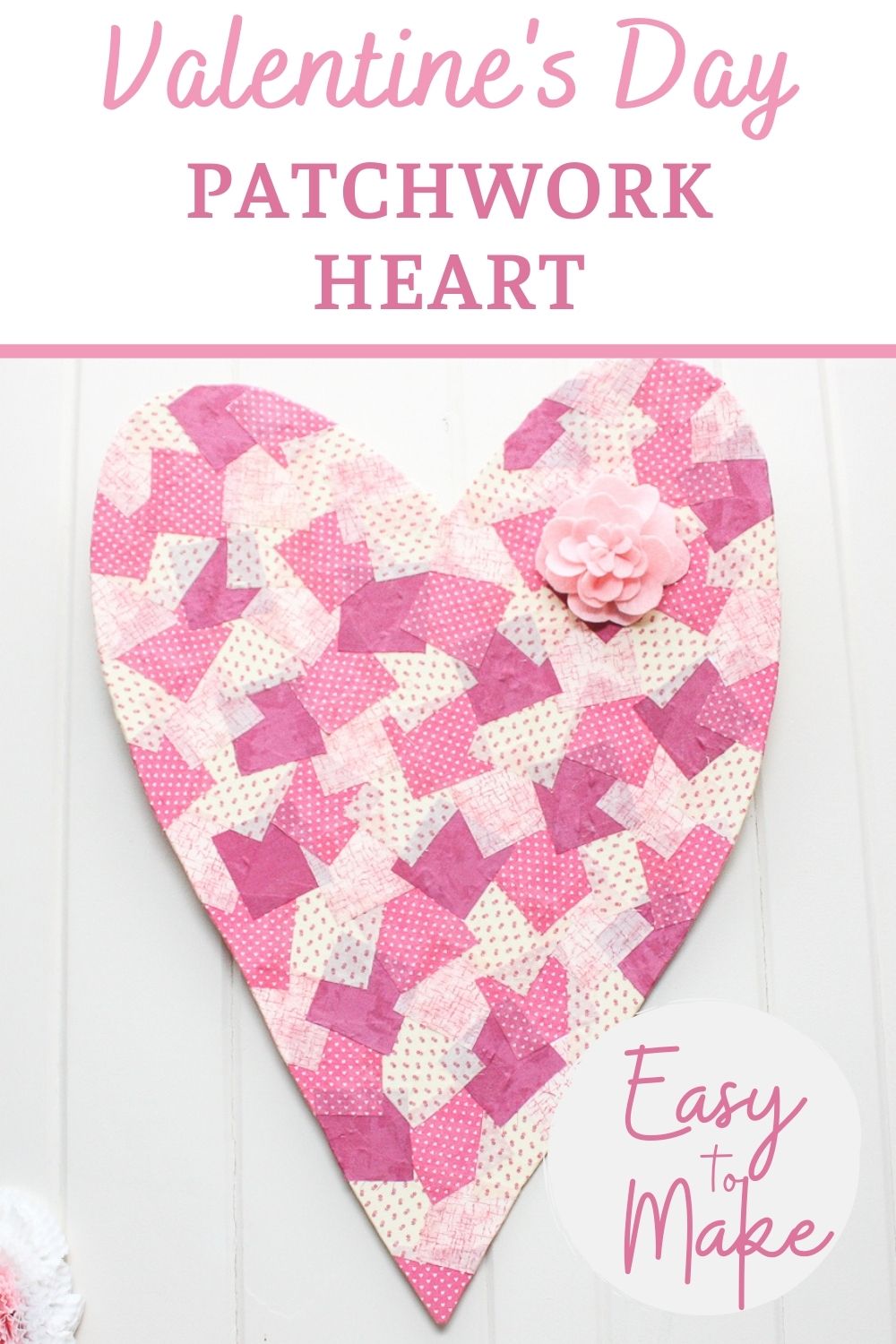 I had most of the supplies that I needed on-hand and only had to buy an inexpensive sheet of foam board to complete this project.
How to Make a Valentine's Day Patchwork Heart
Supplies
Foam Board
Sharpie
Utility Knife
Mod Podge
Foam Brush
Coordinating Fabrics Cut into 2.5" Squares – These fabrics would be perfect to use!
Pipe Cleaner
Step One: Cut Out a Heart Using Foam Board
Draw a heart on a piece of foam core board using a Sharpie.
My heart didn't end up being symmetrical. I should have folded a piece of wrapping paper or brown craft paper in half vertically, drawn half of a heart, cut it out, then traced the heart onto my board.
I drew on the wrong side of my foam core board in case I messed up, then I'd still have a clean "good" side.
Cut the heart out with a utility knife.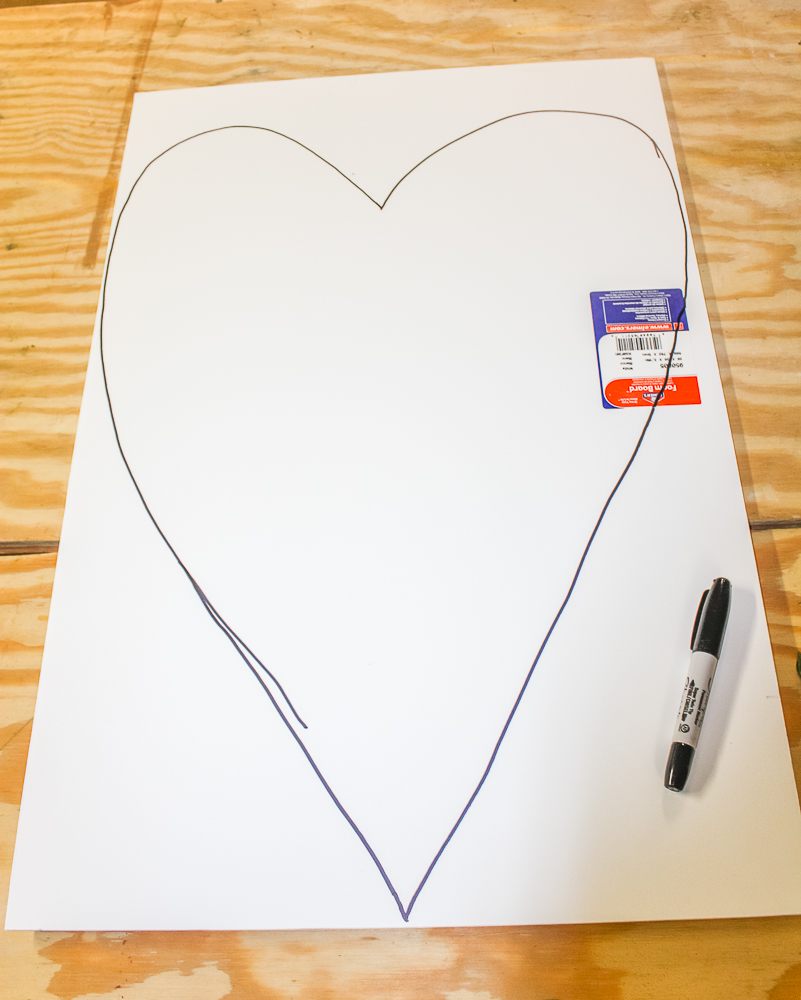 Step Two: Cut Out Fabric Squares
Cut out fabric squares. I used four coordinating pink fabrics and cut the pieces into 2.5″ squares.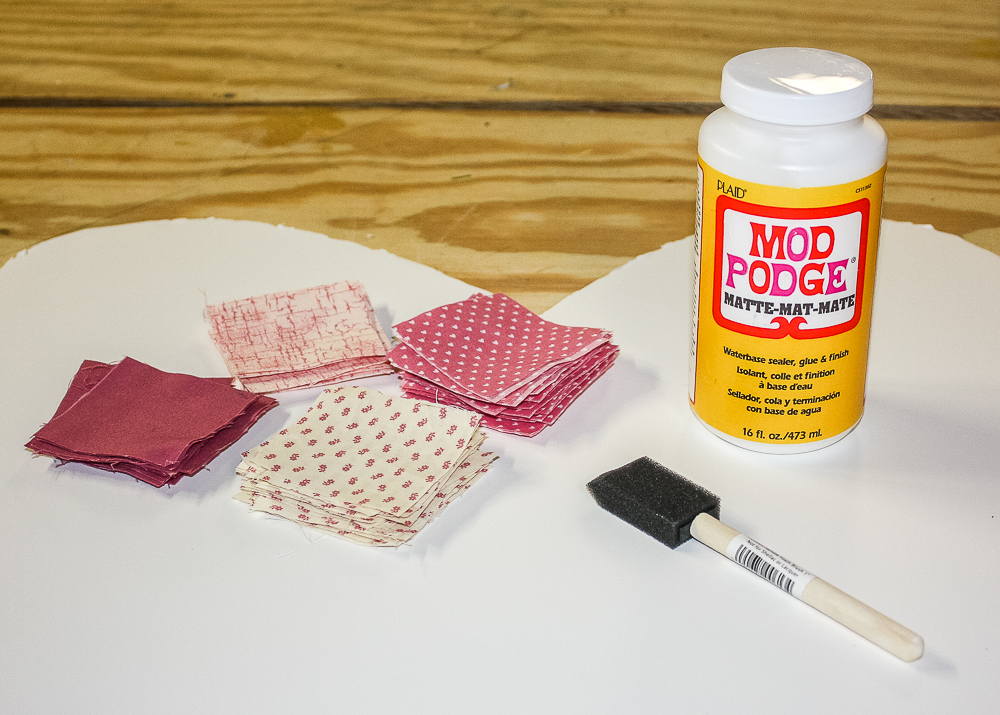 Step Three: Add the Fabric Squares to the Heart
For this step, you'll need Mod Podge and a foam brush.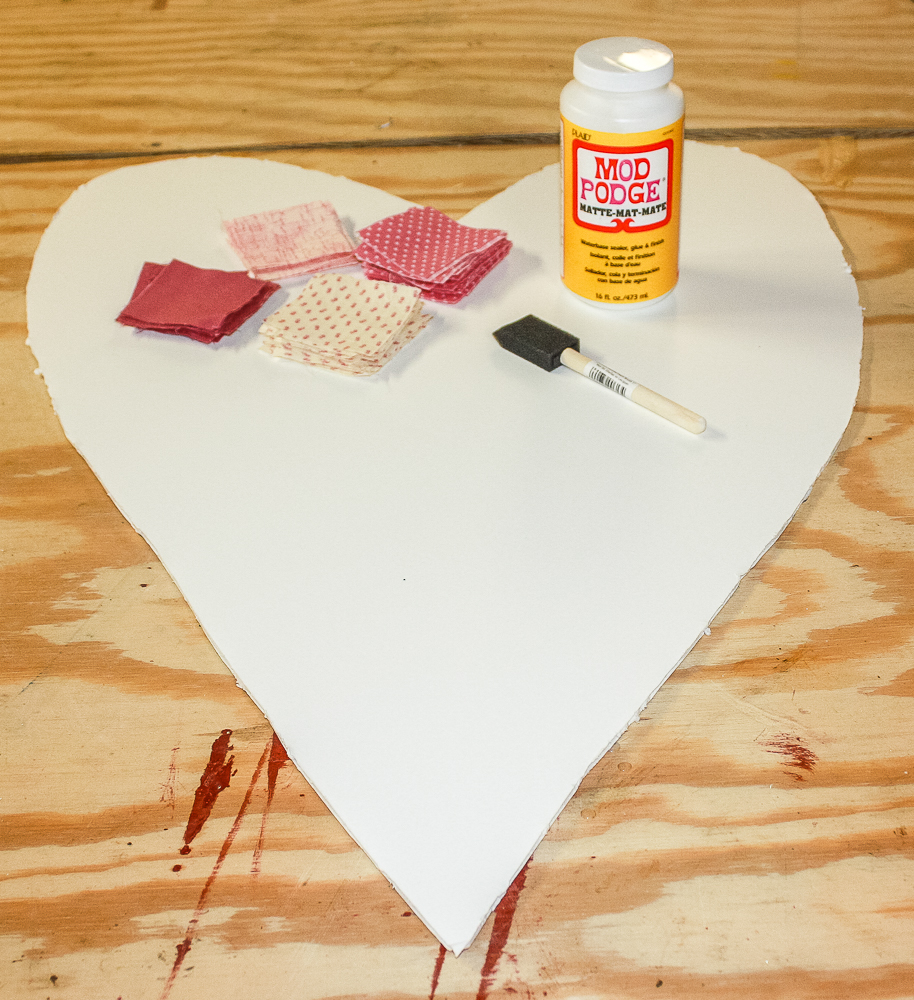 Using the foam brush, brush Mod Podge onto a small section of the foam core heart.
Then brush the back of a fabric with Mod Podge, place the square where you want it, then lightly brush your fingers over the square to smooth it into place.
When adding a piece of fabric to the edge of the heart, press the fabric over the edge, brush Mod Podge on the back of the heart, then press the fabric into place on the back side smoothing the fabric with your fingers.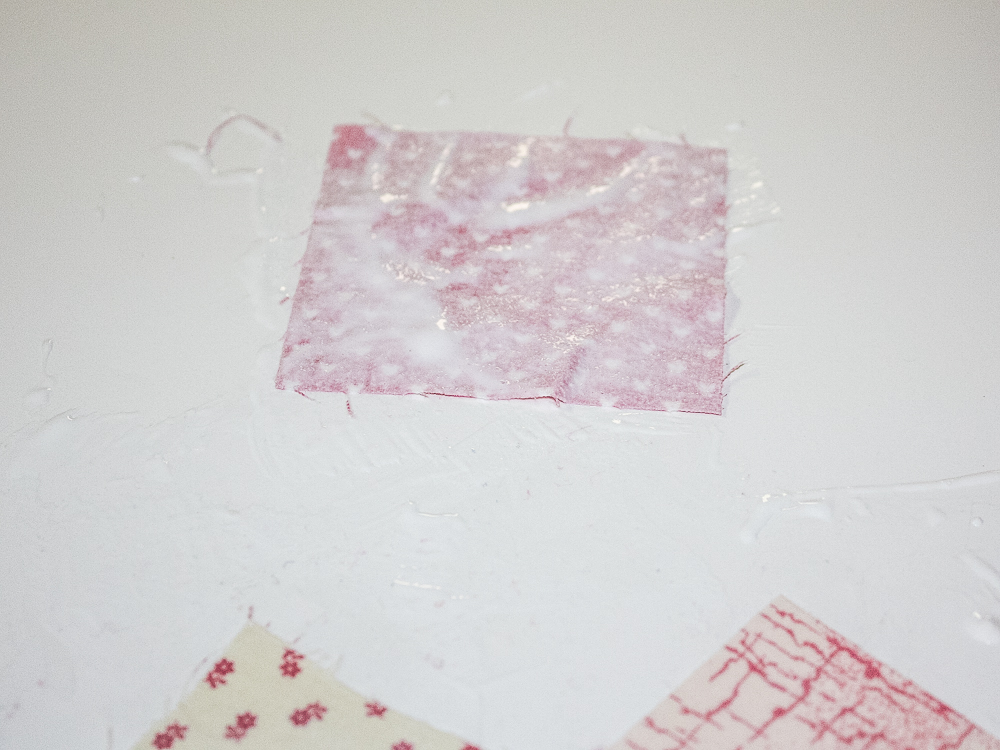 Overlap the fabric squares as you add them.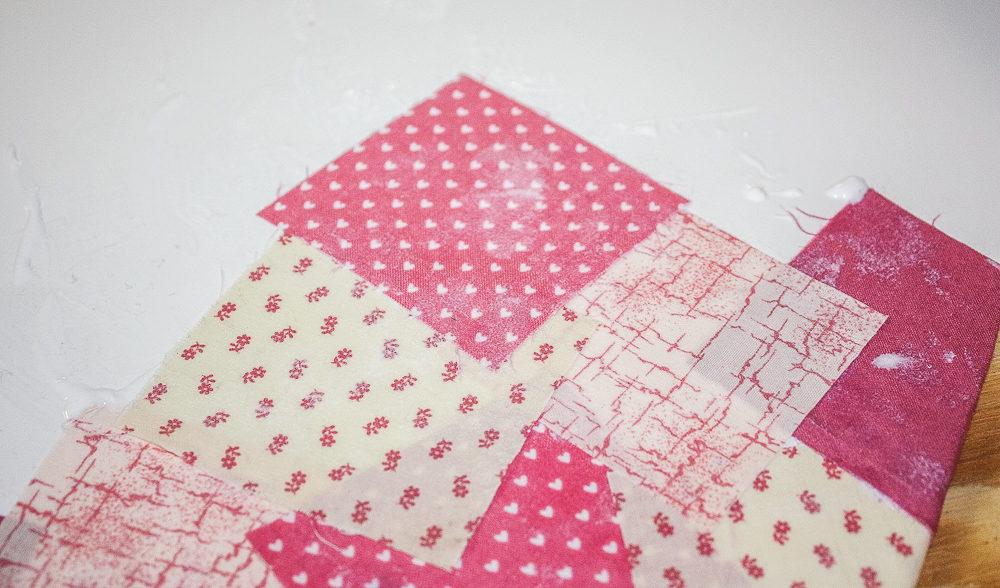 Vary the position of the fabric squares to resemble patchwork.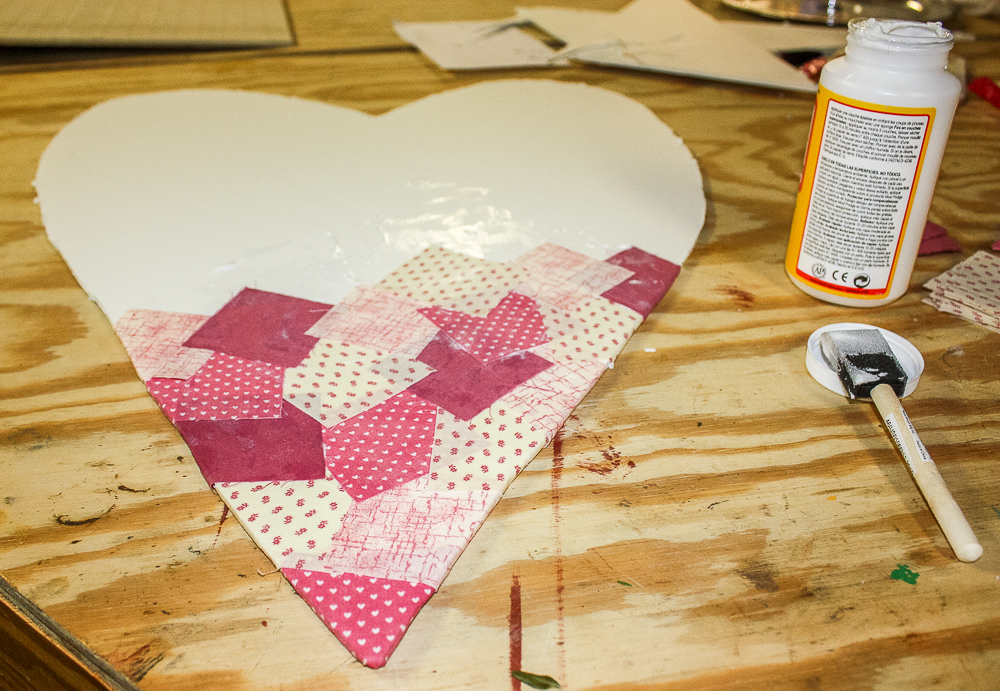 Continue adding fabric squares until the heart is completely covered with fabric.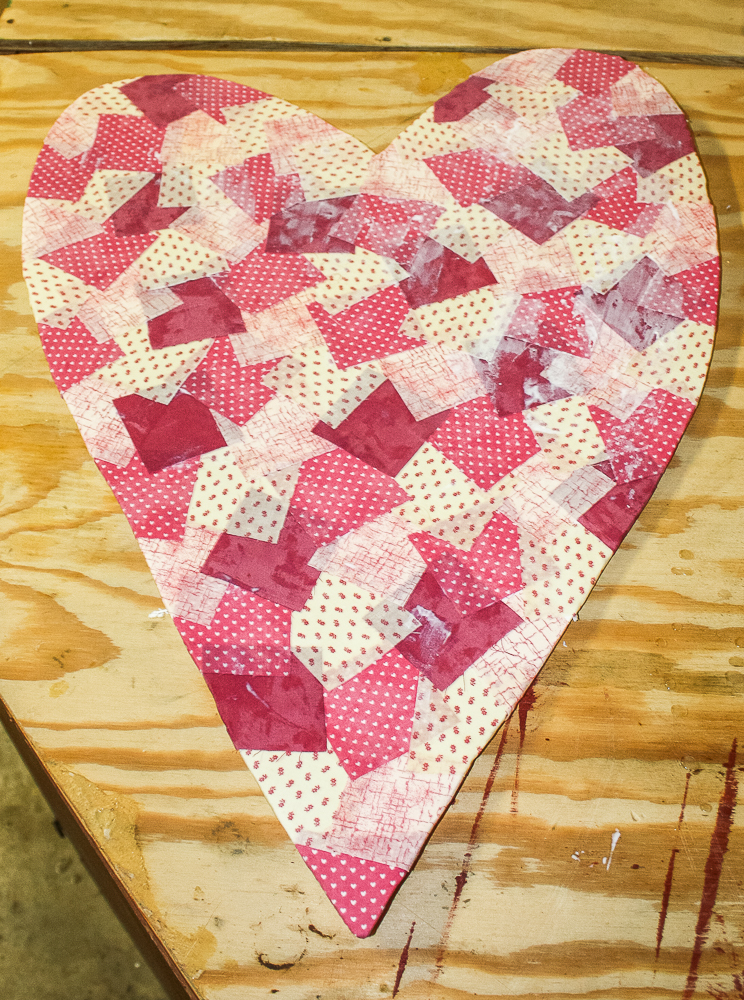 After the heart is covered with fabric squares, allow it to dry completely.
Step Three: Add a Hanger
Since the patchwork heart is very lightweight, it didn't need a heavy duty hanger.
I made a hanger out of a pipe cleaner and adhered it to the back of the heart with packing tape.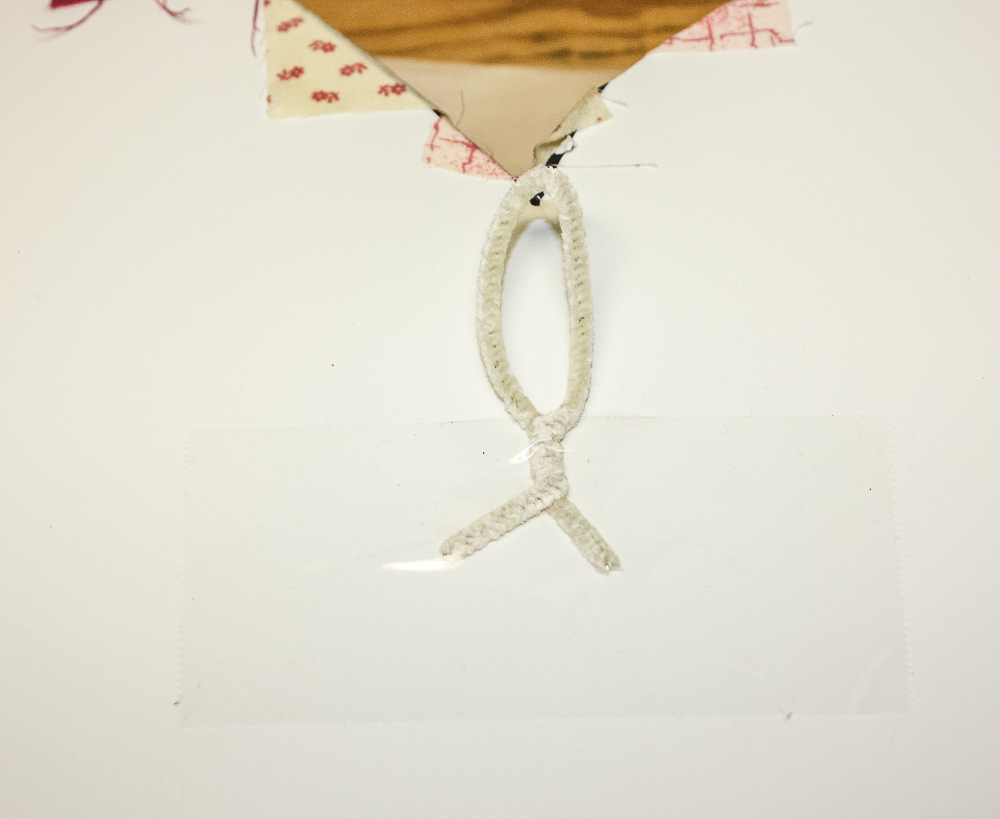 Step Four: Embellish the Heart
Add a bow to the heart or a felt flower. I made a felt flower and glued it to the heart with craft glue.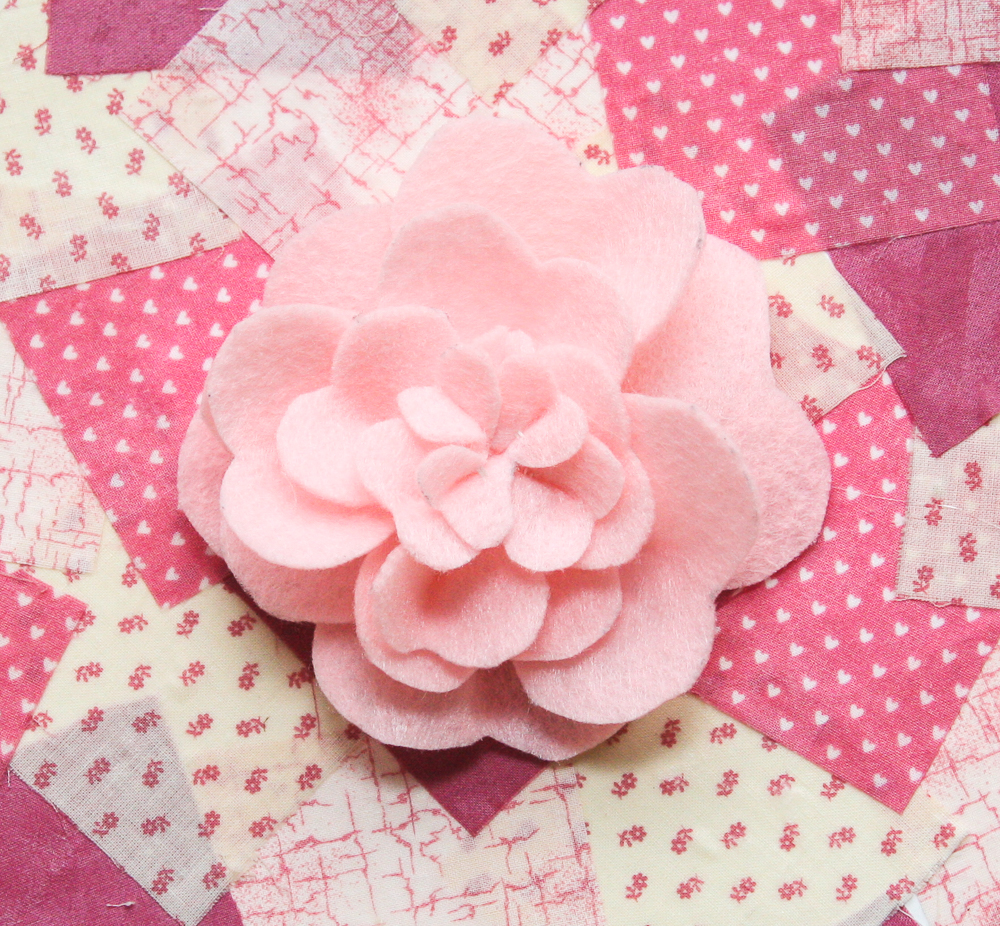 Step Five: Hang and Enjoy!
I hung my patchwork heart over our mantel.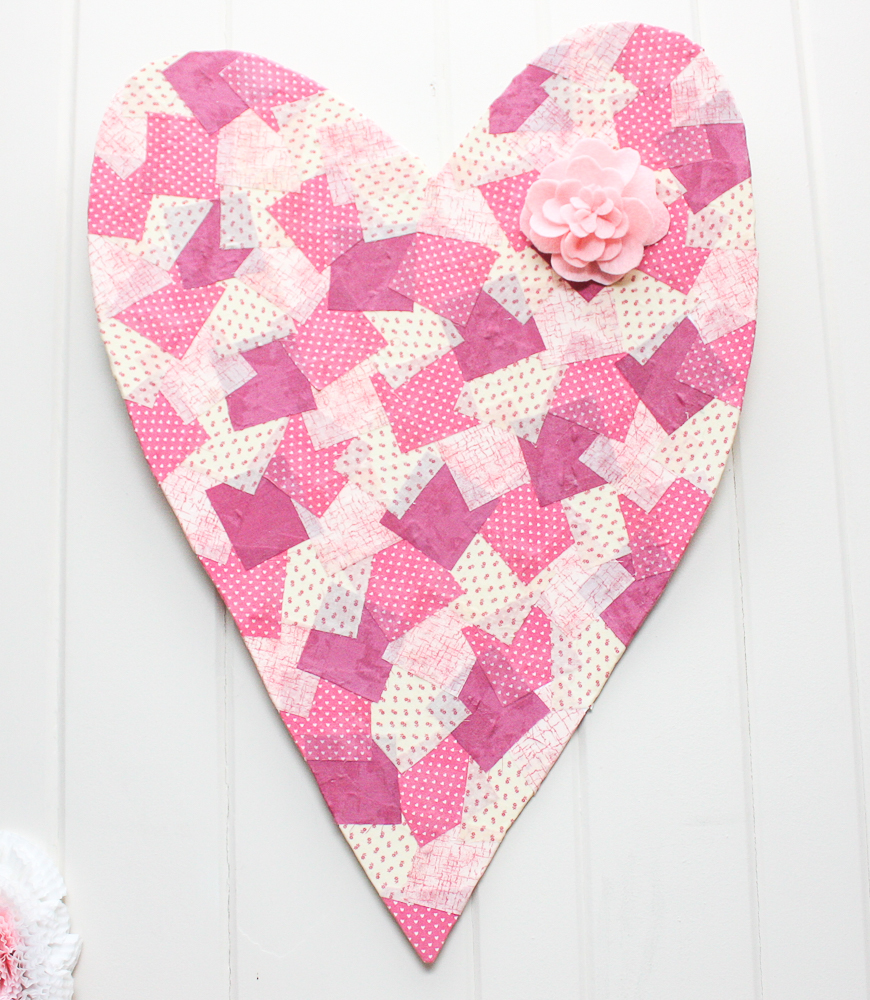 This Valentine's Day wreath was a fun project to make and it can be made in any size or with any color combination of fabric.
This cute heart makes me smile and really brightens up my living room.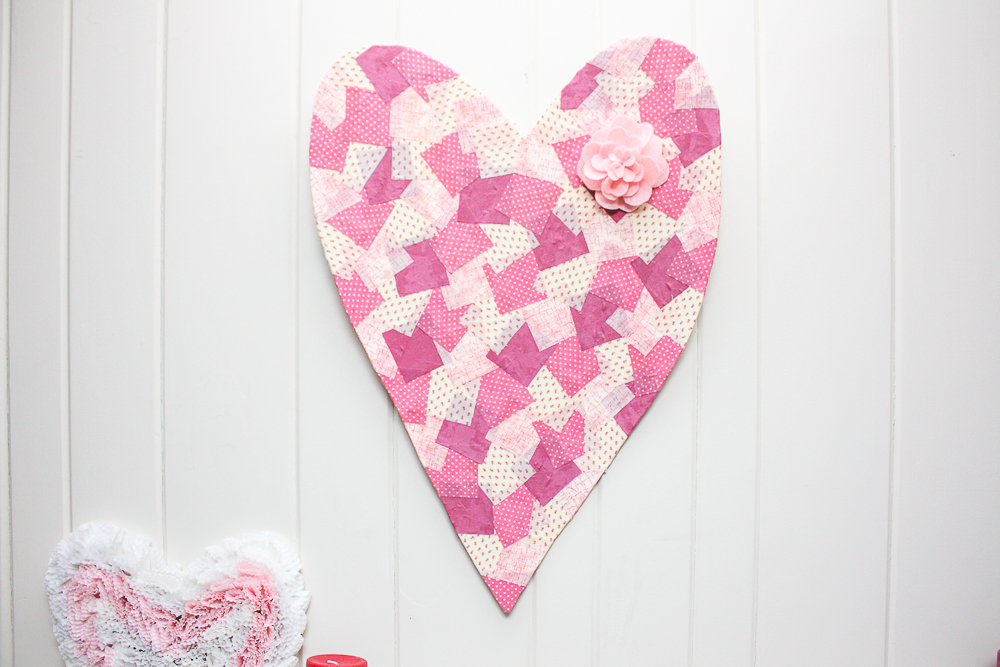 The heart resting on my mantel was made from cupcake liners. This was another craft that I really enjoyed making.
Here are More Valentine's Day Wreaths to Enjoy!