This post and photos may contain Amazon or other affiliate links. As an Amazon Associate I earn from qualifying purchases. If you purchase something through any link, I may receive a small commission at no extra charge to you. All opinions are my own.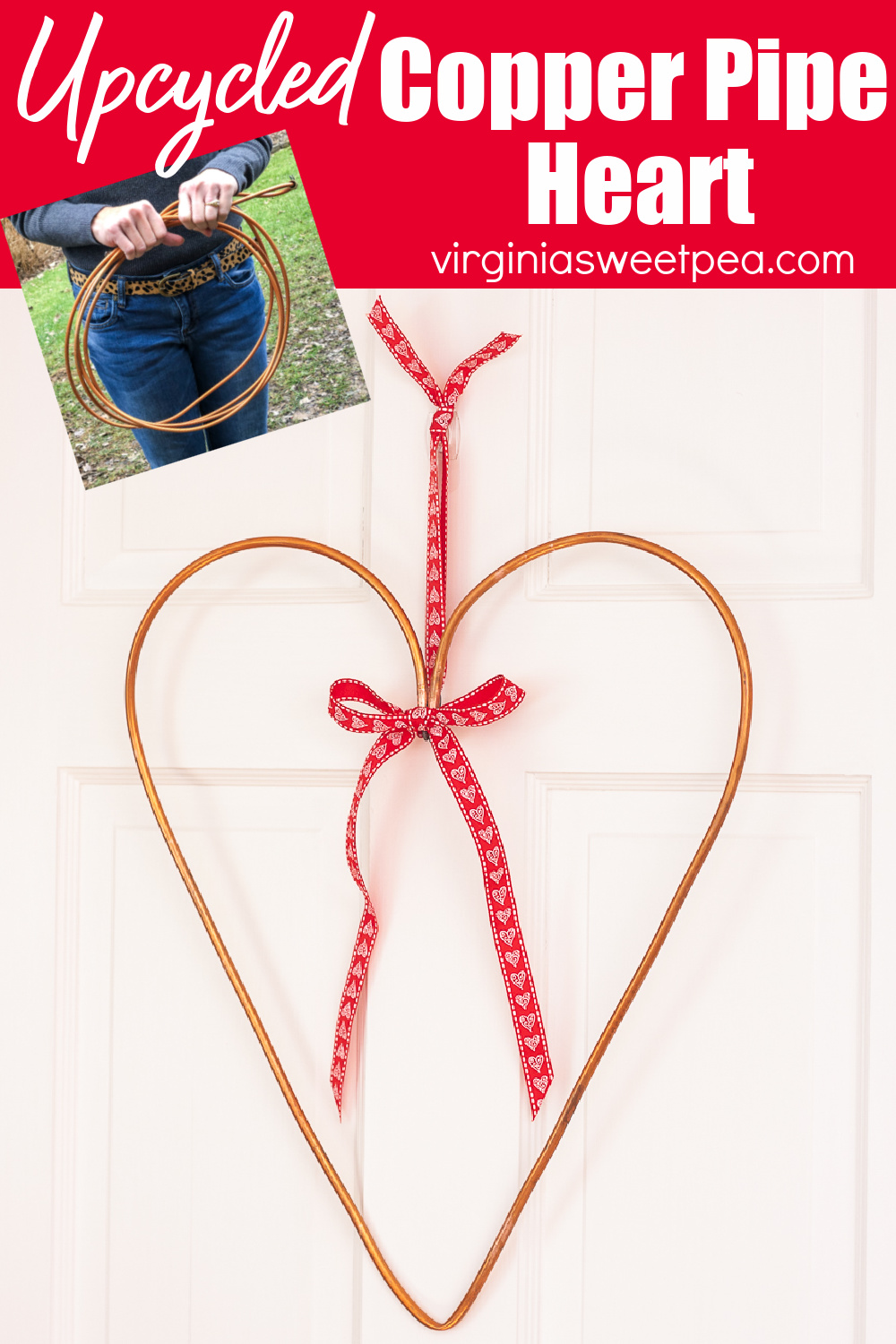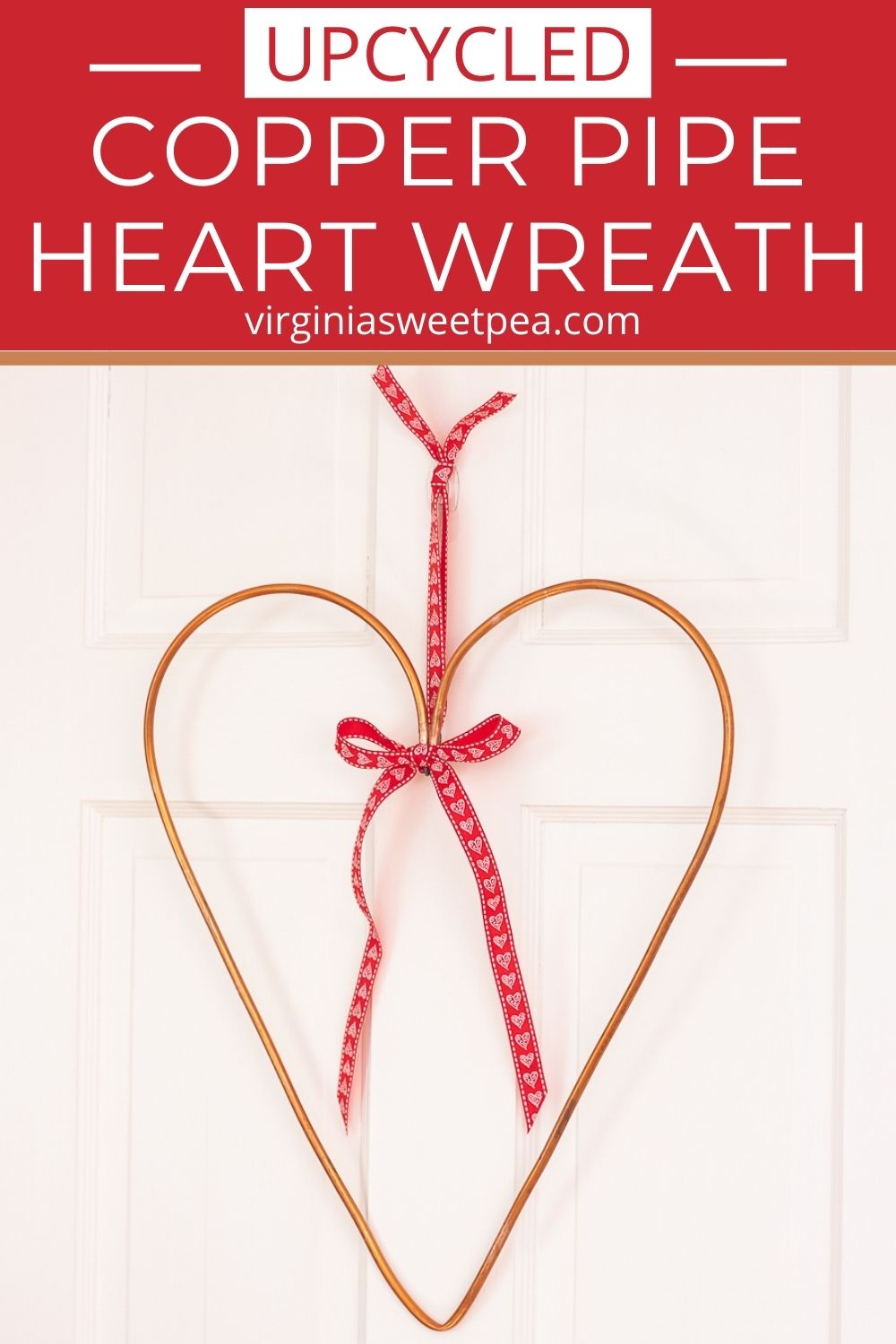 We saved the water line from our old refrigerator and used it to make an upcycled copper pipe heart wreath.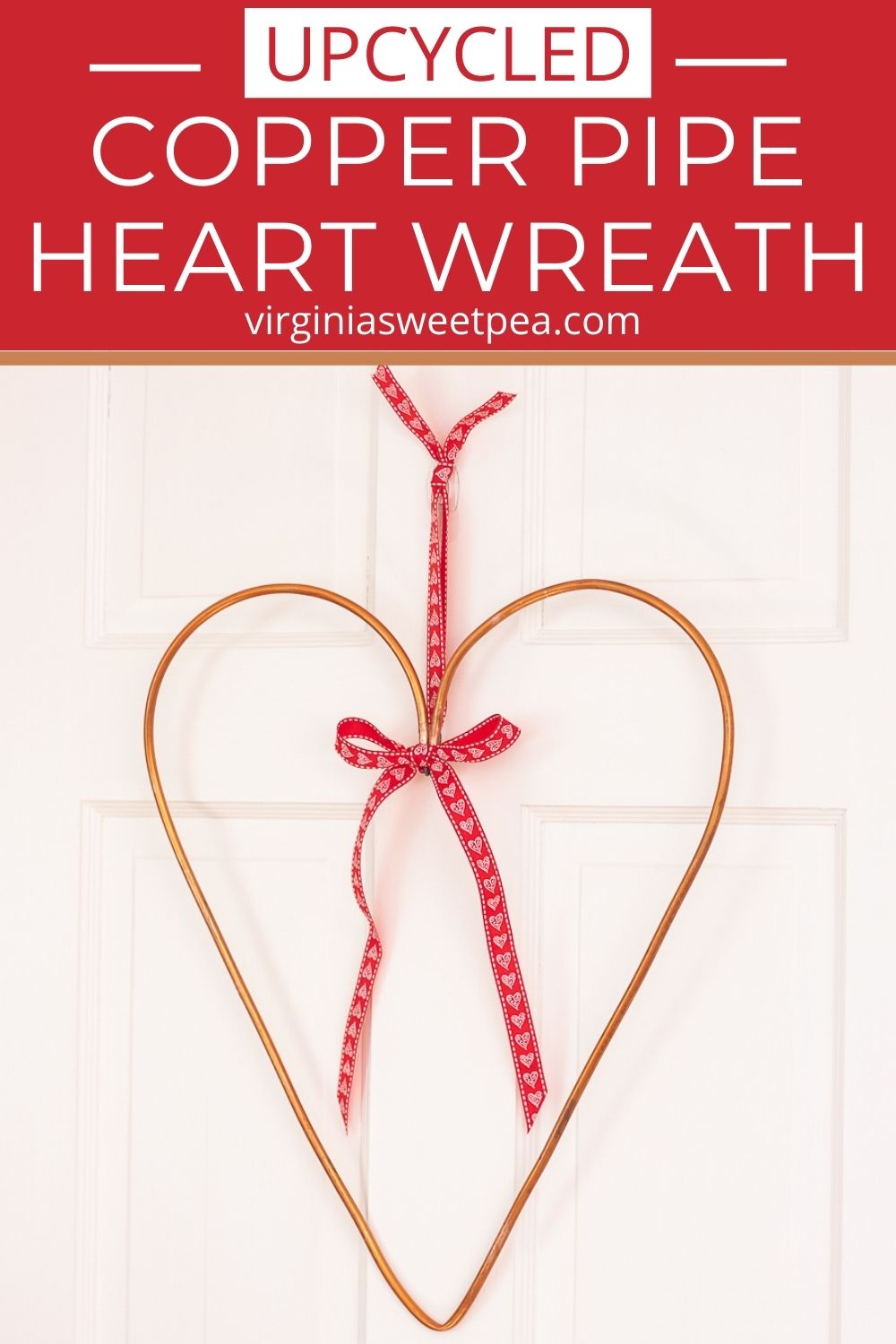 In 2020 we not only had to replace our refrigerator, but we also had to replace our dishwasher, furnace, and air conditioning unit.
When the appliance delivery man asked if we wanted to save the copper water line from the refrigerator, Mr. SP immediately said yes. I don't know what he had in mind for this pipe but when I saw it, I knew I would eventually use it for a project.
Mr. SP and I used the pipe to make a heart shaped wreath and I love the end result.
I'm sharing my wreath for this month's Pinterest Challenge hosted by Cindy of County Road 407. Each month Cindy selects a picture from Pinterest and challenges our group to create our own version of the look.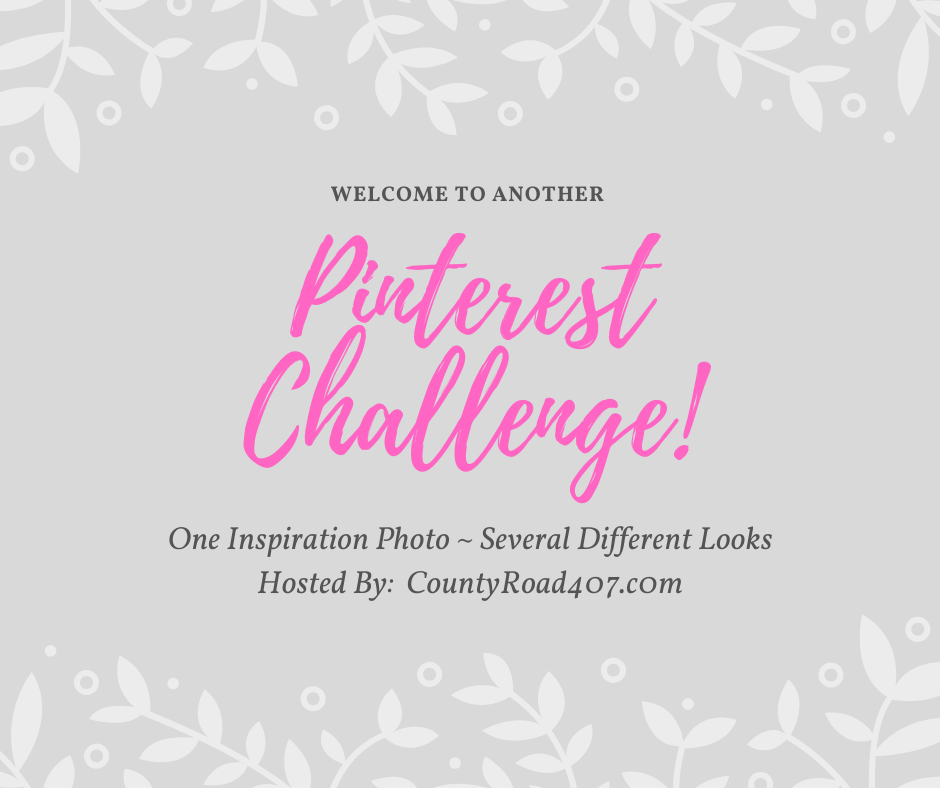 If you arrived here from Our Southern Home, welcome! Christy and I have been blogging friends for many years. If you have never visited her blog, do so! You'll love her classic southern style.
If you love DIY, home decor, crafts, and recipes, you'll want to subscribe to Sweet Pea so that you never miss a post. It's free and the best way to follow along with my blog. You'll also get access to my members-only free printable library.
Our Inspiration for this Challenge
The theme for this challenge is Valentine's Day Front Door Décor and the inspiration comes from Sky at Capital B.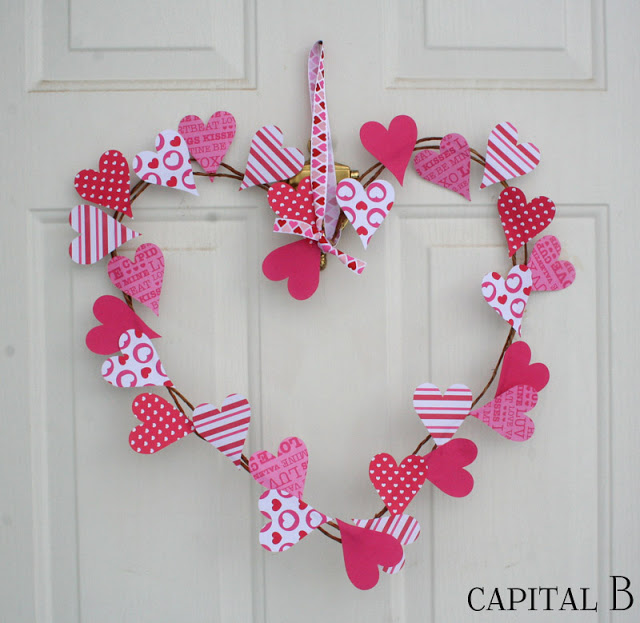 Sky crafted her wreath using vine covered craft wire and hearts cut from scrapbook paper.
Upcycled Copper Pipe Heart Wreath
Instead of using wire to make my version of our inspiration picture, I used a copper water line from our old refrigerator.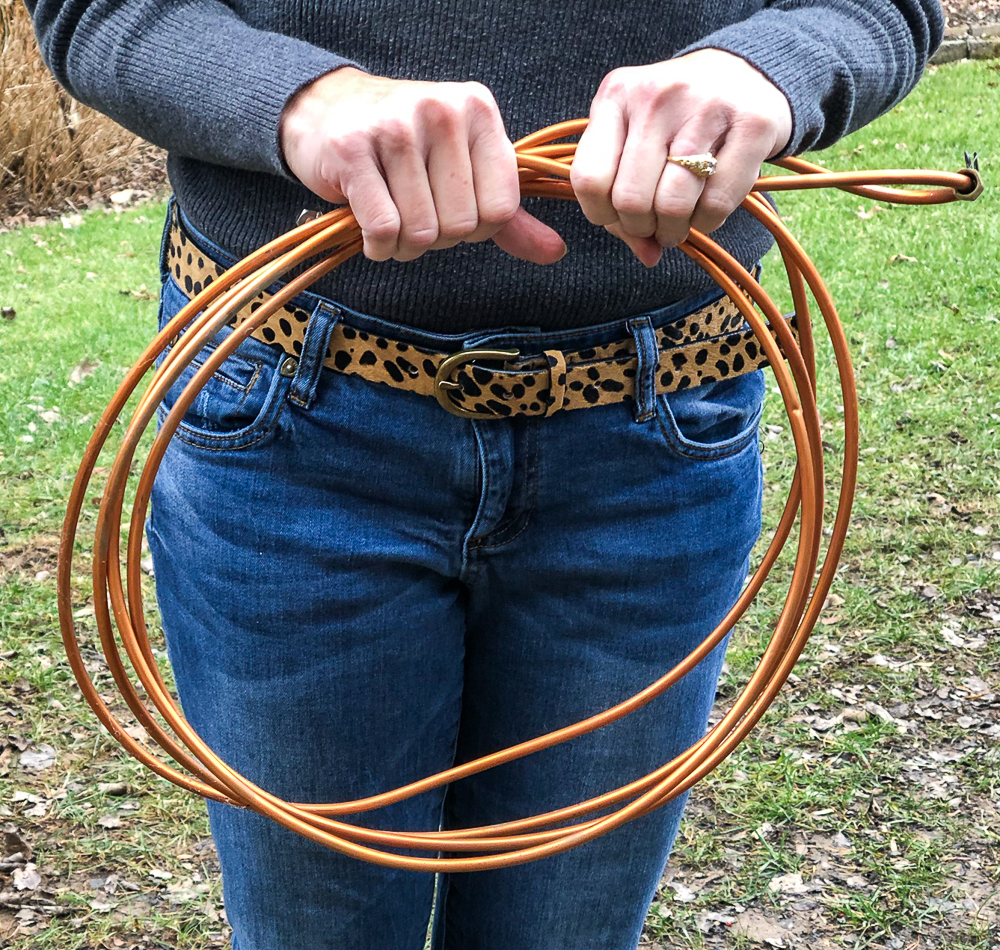 I am so glad that Mr. SP saved this water line because it was perfect to use for this project.
I know not everyone has a water line waiting to be used for crafting, but the same copper tubing without the water line fittings is available at hardware stores or on Amazon.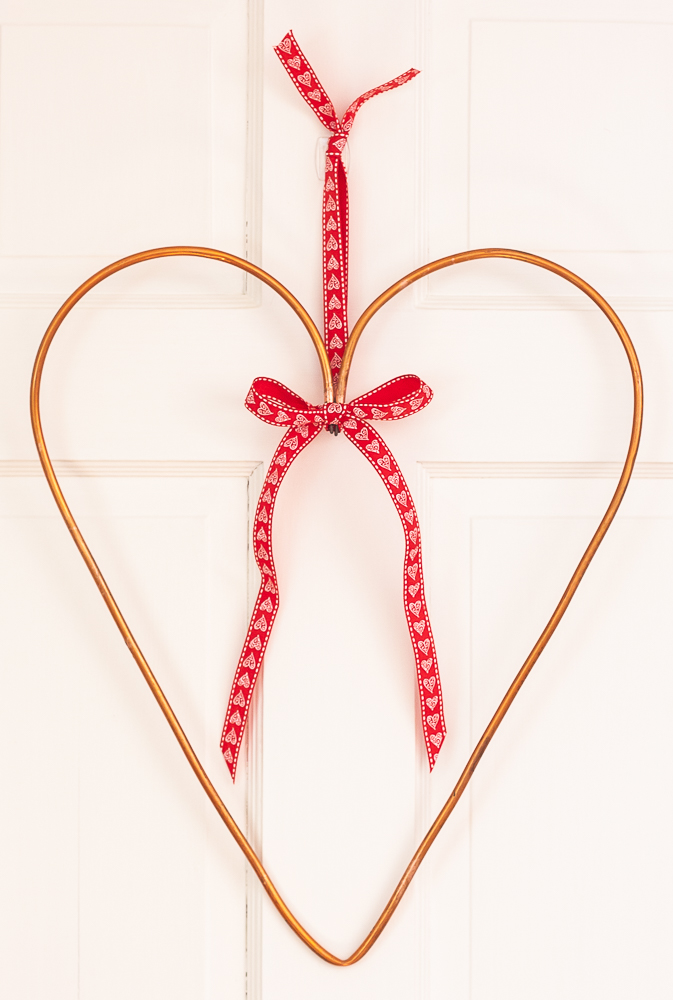 For Valentine's Day, I decorated the heart with Valentine's Day ribbon that I had in my craft stash.
I didn't want to have to buy anything to make this wreath and I succeeded!
To get the ribbon in the exact position that I wanted it, I used fabric stiffening spray. I sprayed it on the loops of the ribbon, positioned the loops exactly how I wanted them, then I sprayed them again for good measure.
I also used the fabric stiffener on the tails of the ribbon to give them a slight bend. I sprayed the ribbon, formed the bends, then held the ribbon in place with rolls of painter's tape while the fabric stiffener dried.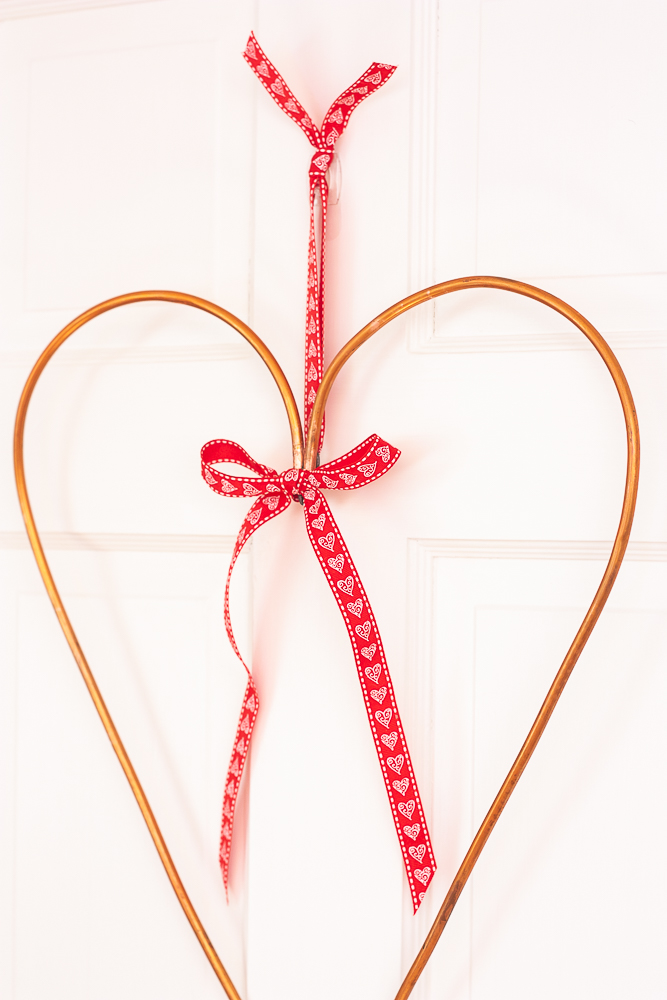 To hang the wreath on my door, I used a 3M hanger.
The ribbon is attached to the hanger that we made for the wreath (more on that in a minute) and can be easily changed after Valentine's Day is over.
I'm thinking about hanging this in my niece's room at our lake house with a neutral ribbon after Valentine's Day. I also think this wreath would look great in a dorm room.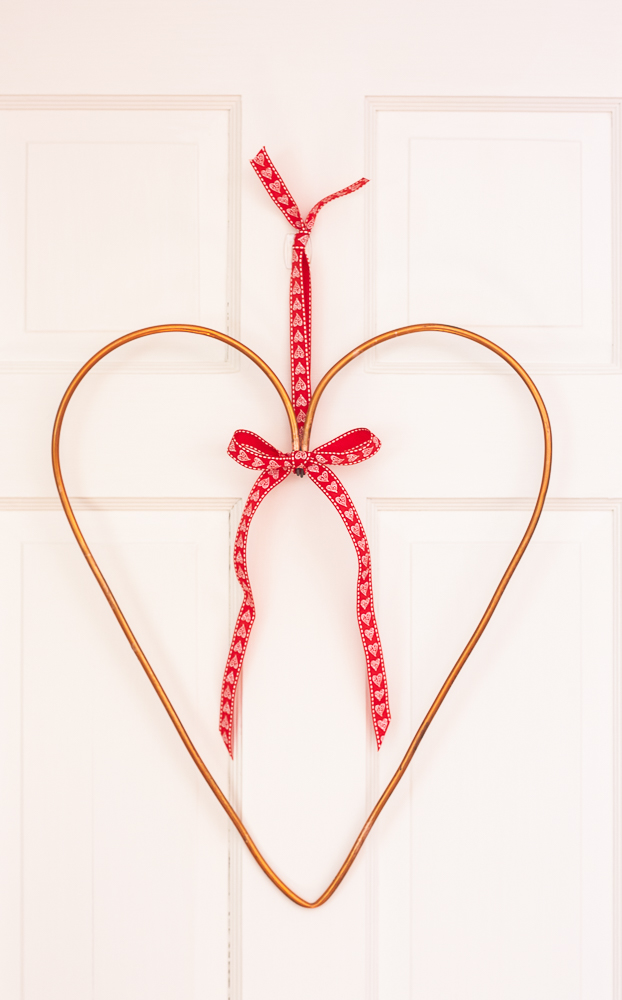 How to Make a Copper Pipe Wreath
Now that you've seen the wreath, let's see how we made it!
Supplies
Copper Tubing – I used a water line from our old refrigerator.
Paint Can
Scrap Poster Board, Plyboard, or Paper
Pencil
Wire to Make a Hanger
How to Make the Copper Heart
The first step to make the heart was to cut off the pipe fittings with a pipe cutter. A pipe cutter is super easy to use.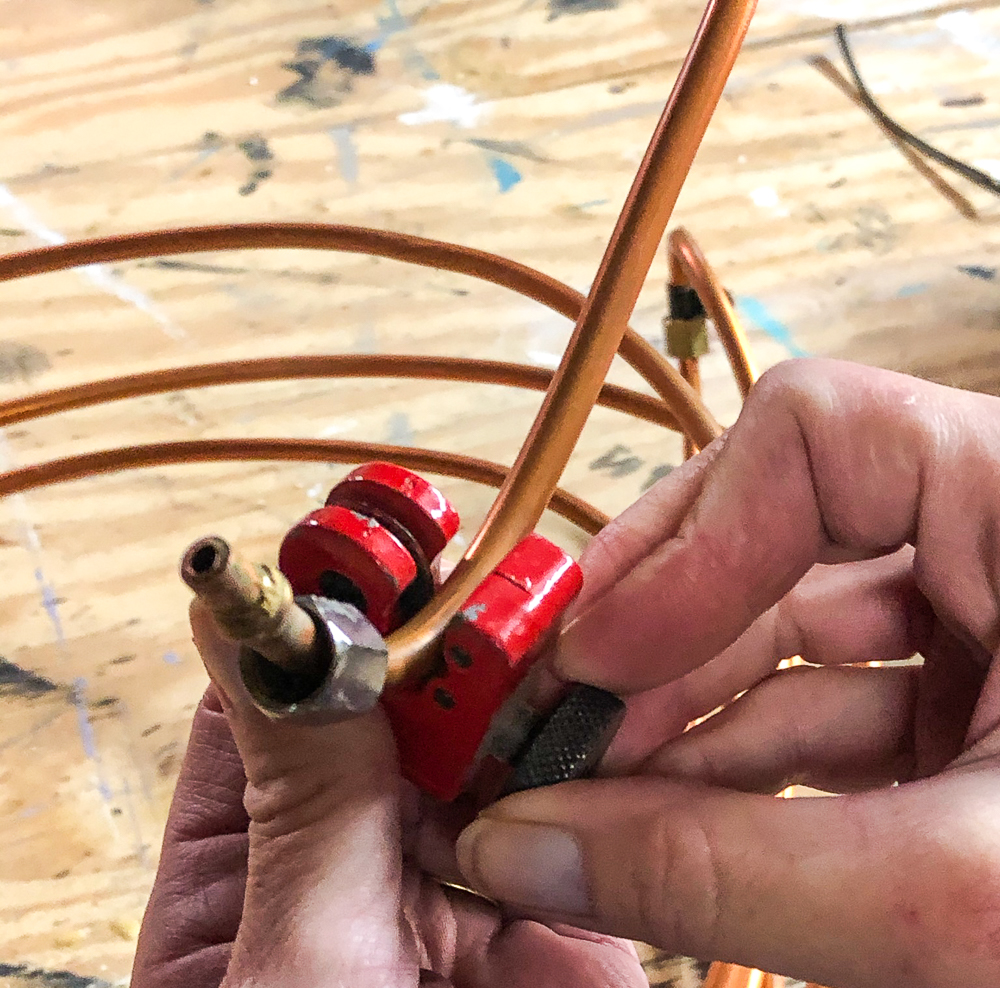 To form one side of the top of the heart, we used a paint can.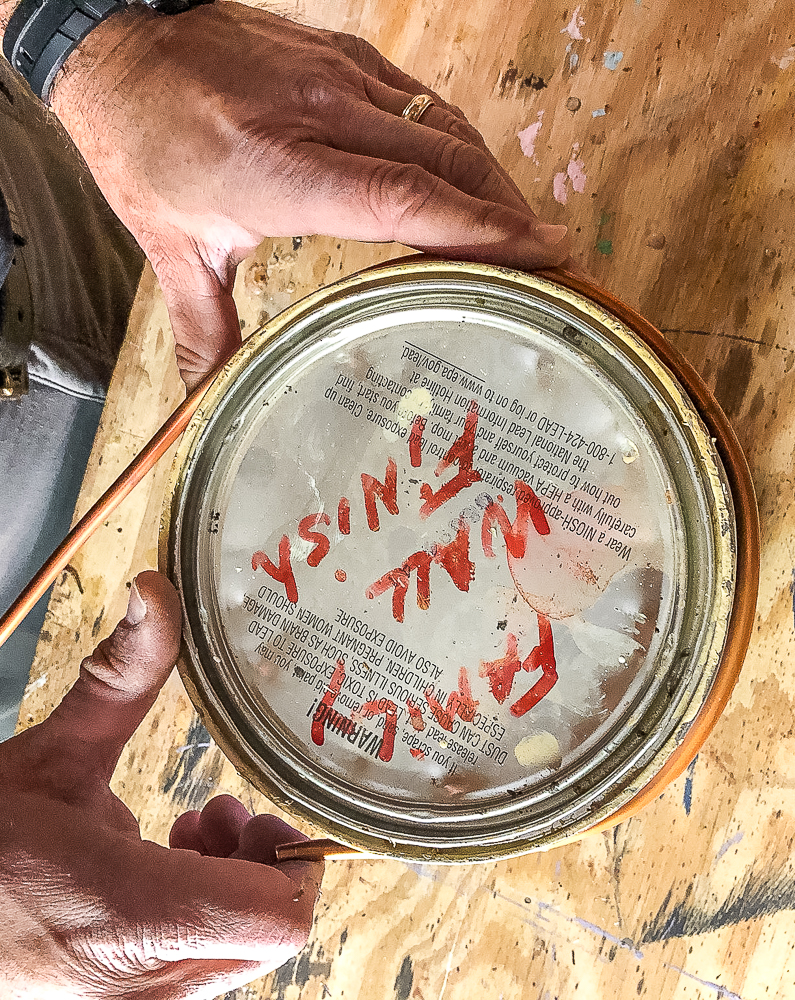 This worked perfectly to form one side of the top of the heart.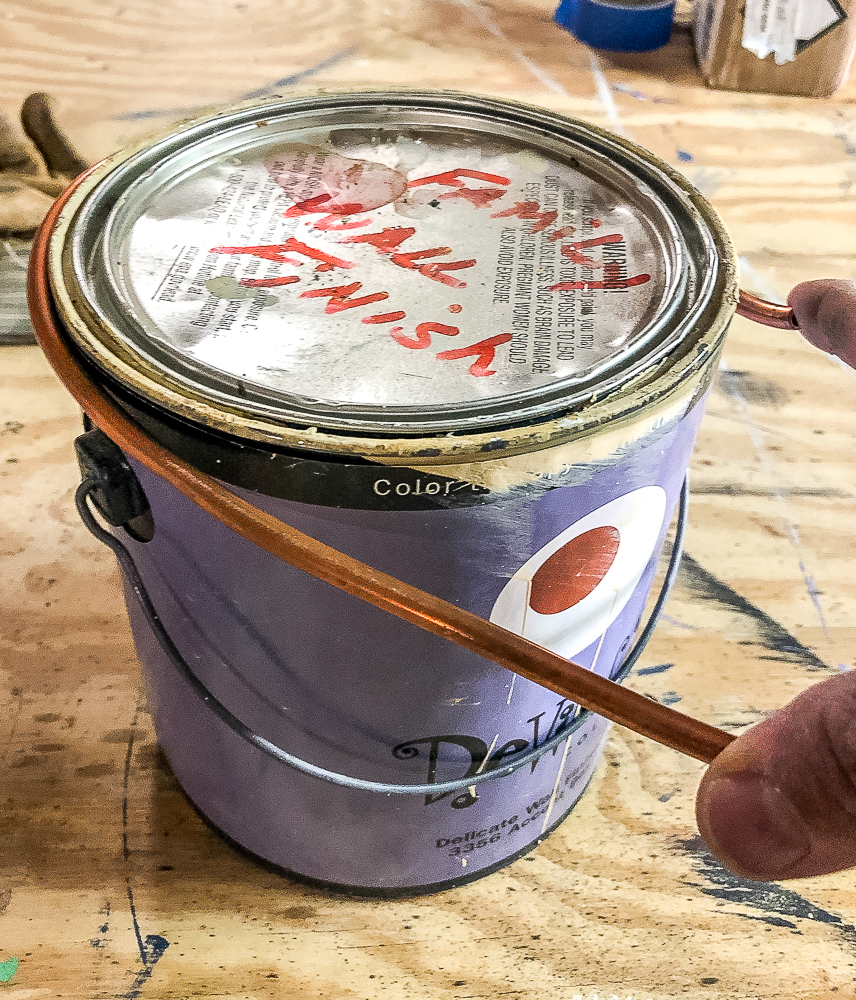 Note that there is excess pipe where the two top loops will join together. The excess will be removed in a later step.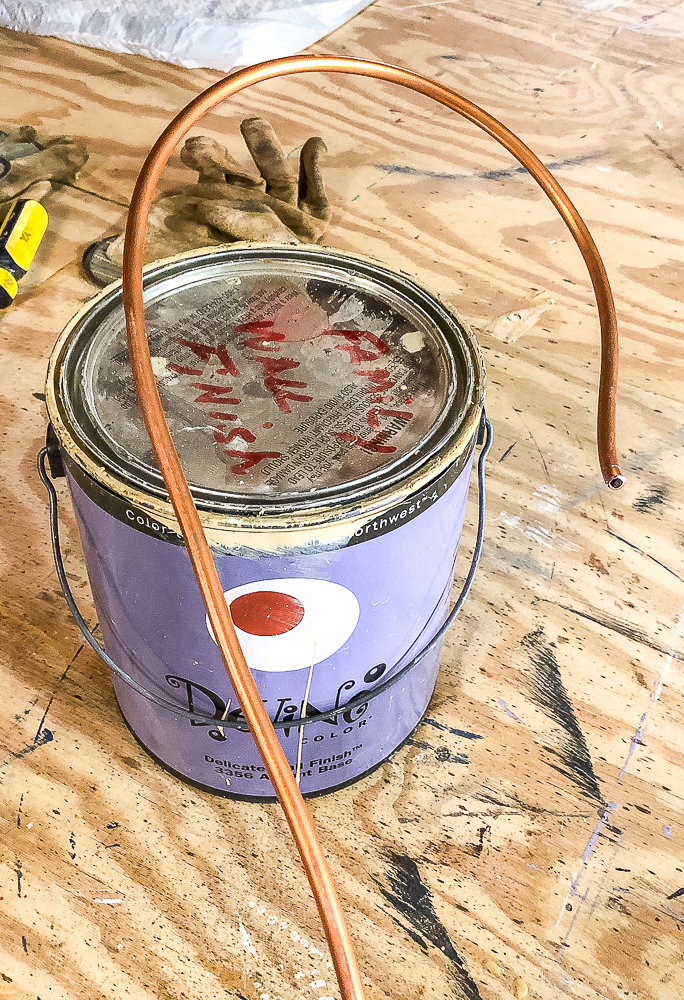 Next we bent the pipe where we wanted the bottom of the heart.
To make the heart symmetrical, we traced the half of the heart on a scrap piece of plyboard.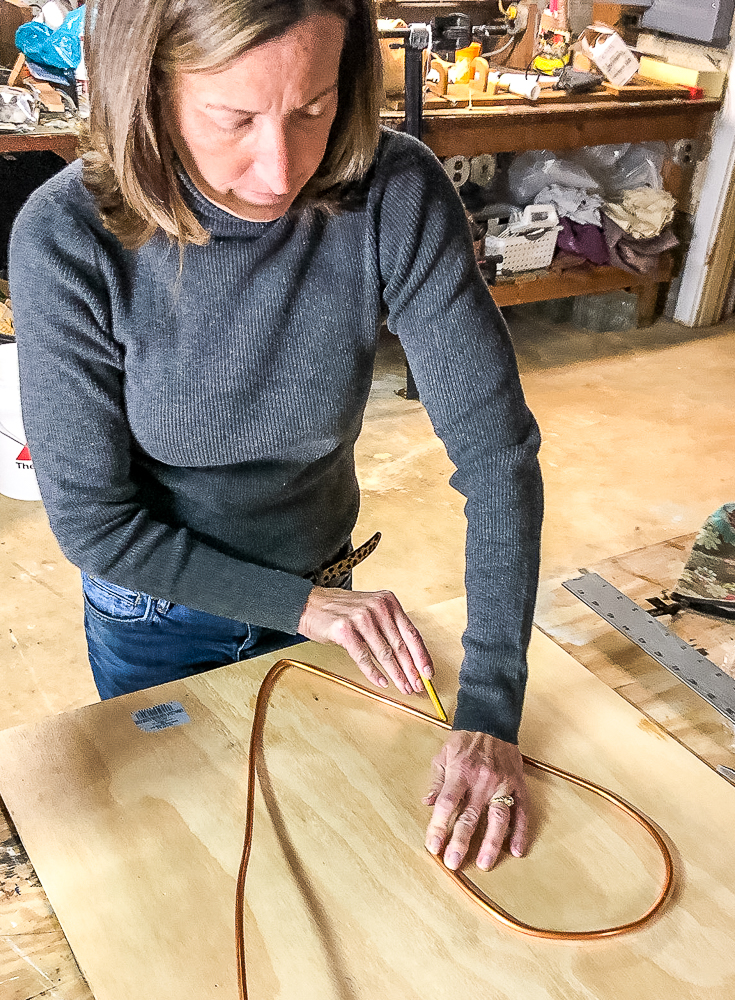 The we flipped the heart over and formed the second half of the heart by following the pencil line on the plyboard.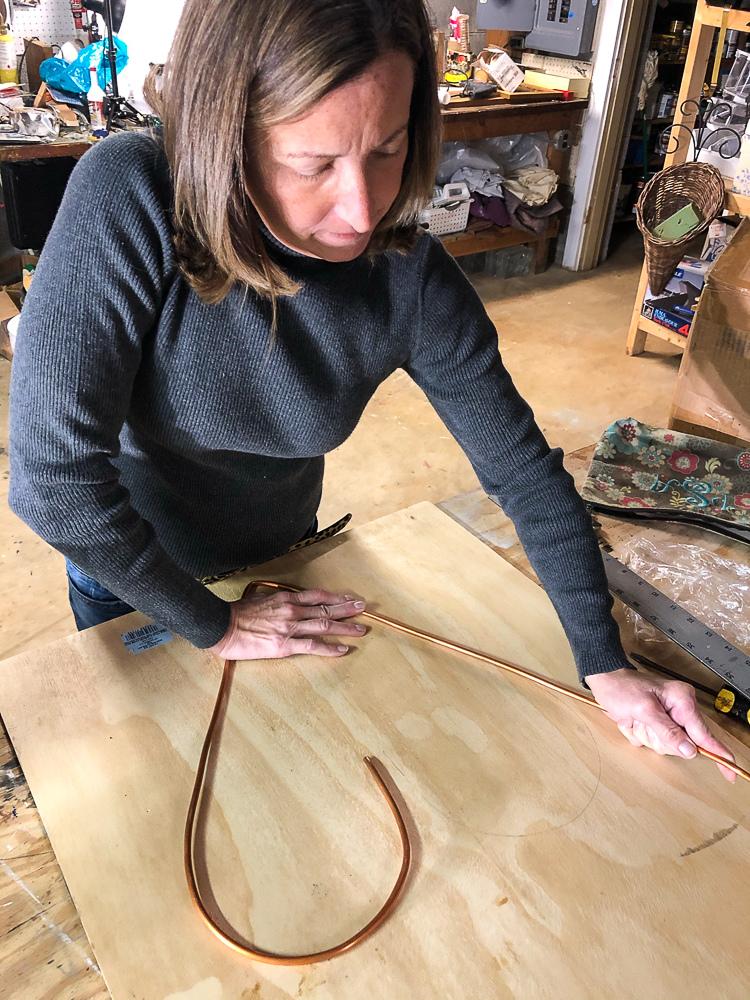 The second heart looped was made just like the first one, with the paint can.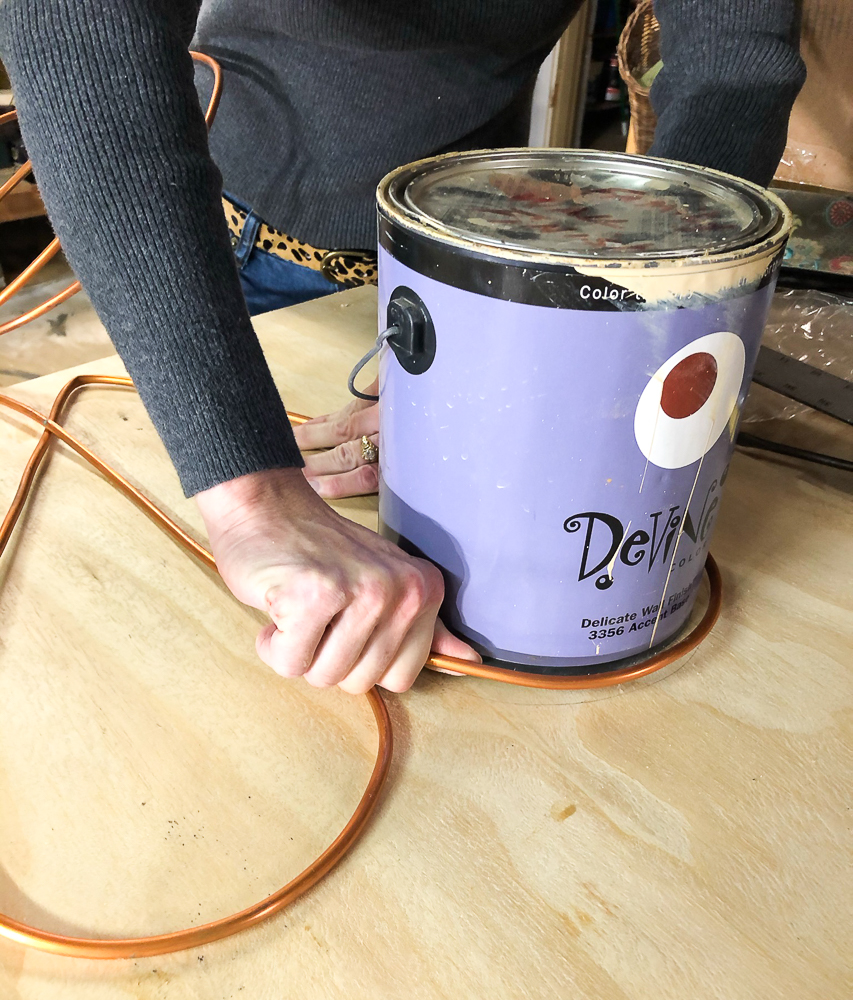 The excess copper pipe was then cut off using the pipe cutter.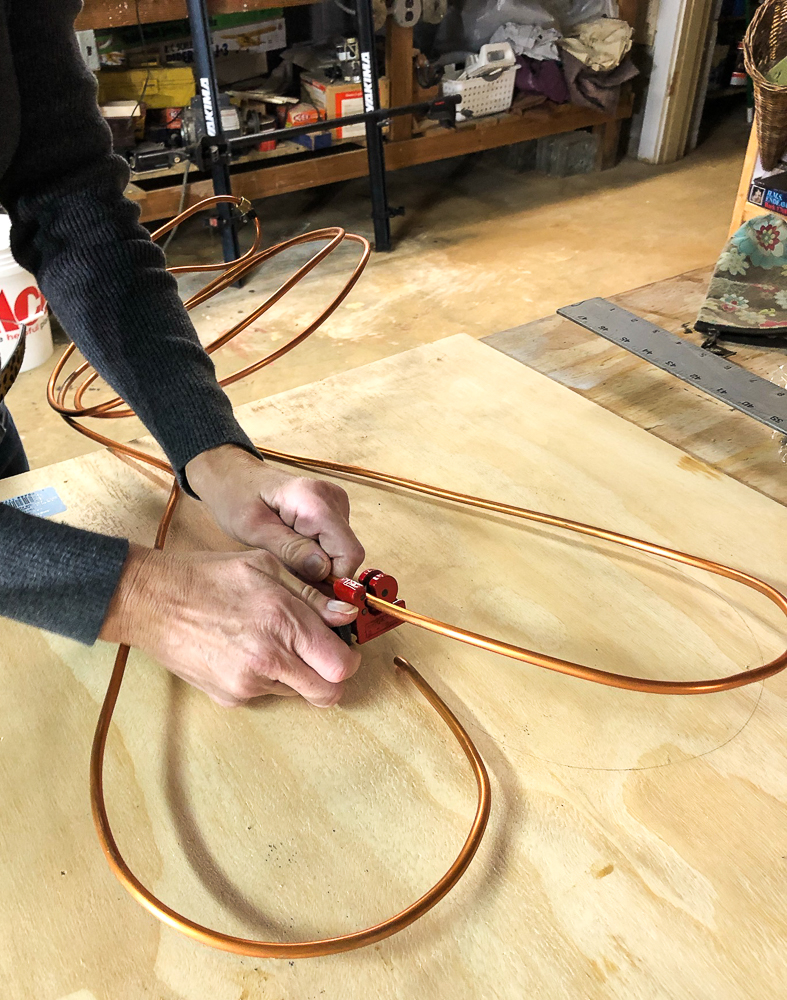 We then taped the pipe to the board and marked above the tape where we wanted to cut each section of the pipe.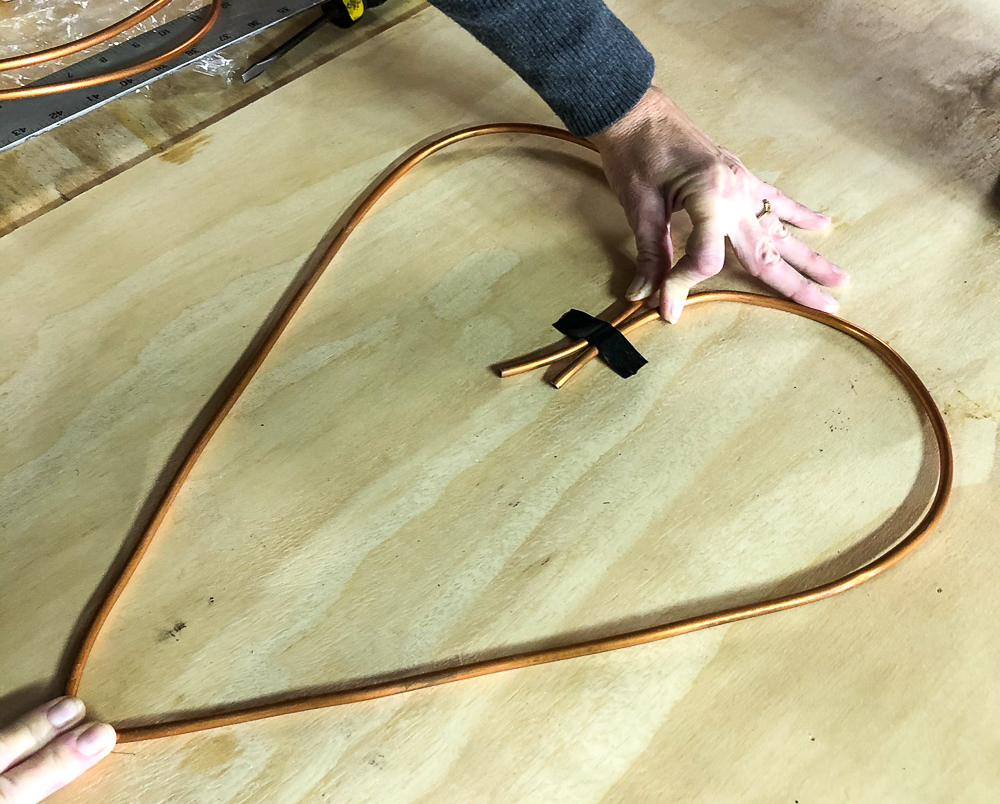 Those sections were cut and now the heart was symmetrical.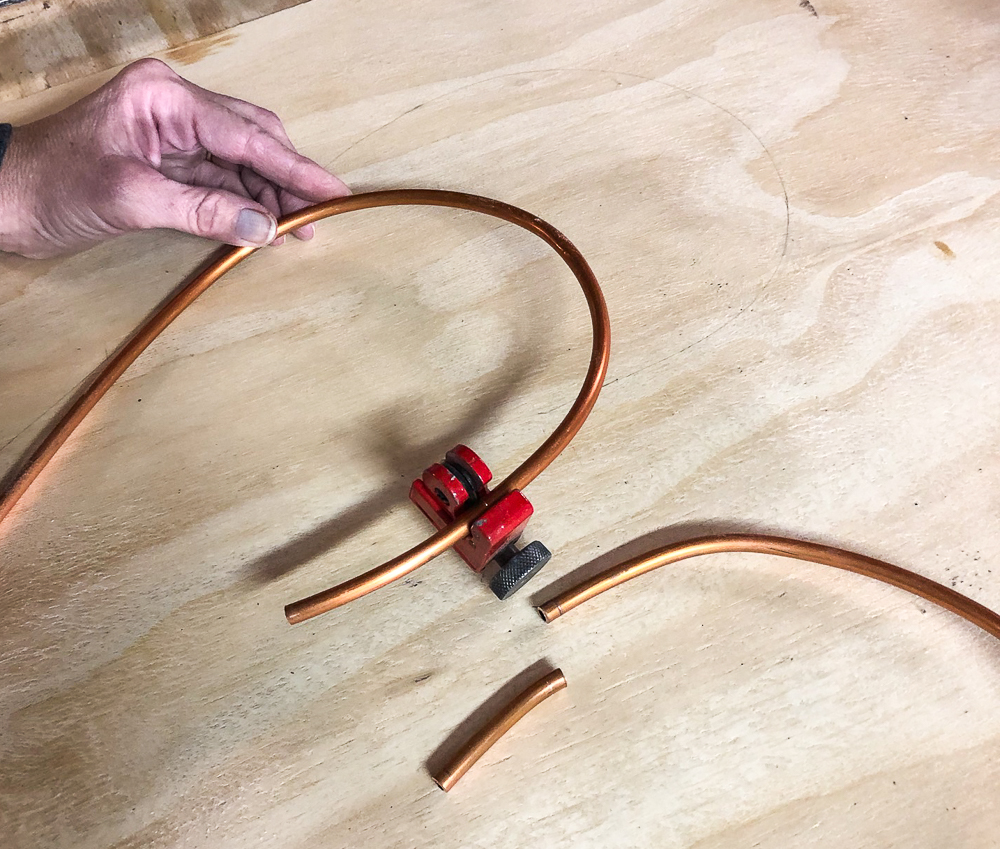 How to Solder the Heart Together
To connect the two pieces of pipe, we soldered the pipe pieces together.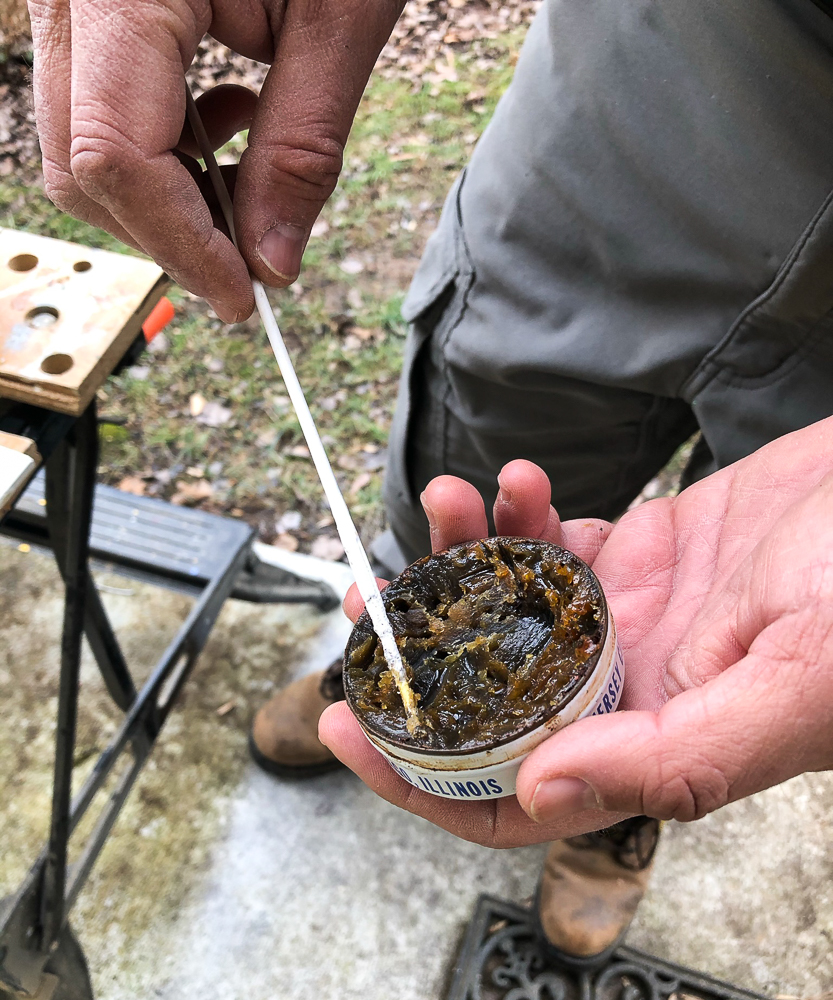 Flux was added to the area of piping where we wanted to apply the solder joint.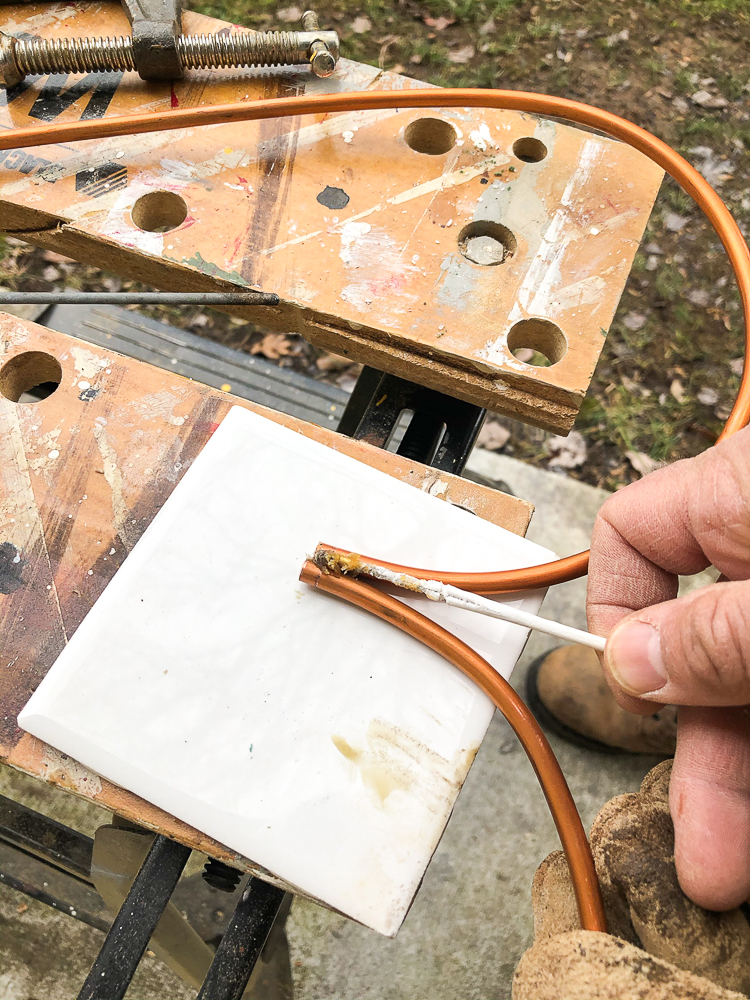 Mr. SP operated the torch while I put solder under the flame. (Not shown because I couldn't do this and take a picture at the same time.) You'll see the soldered joint below. We used an old piece of ceramic tile as our heat shield.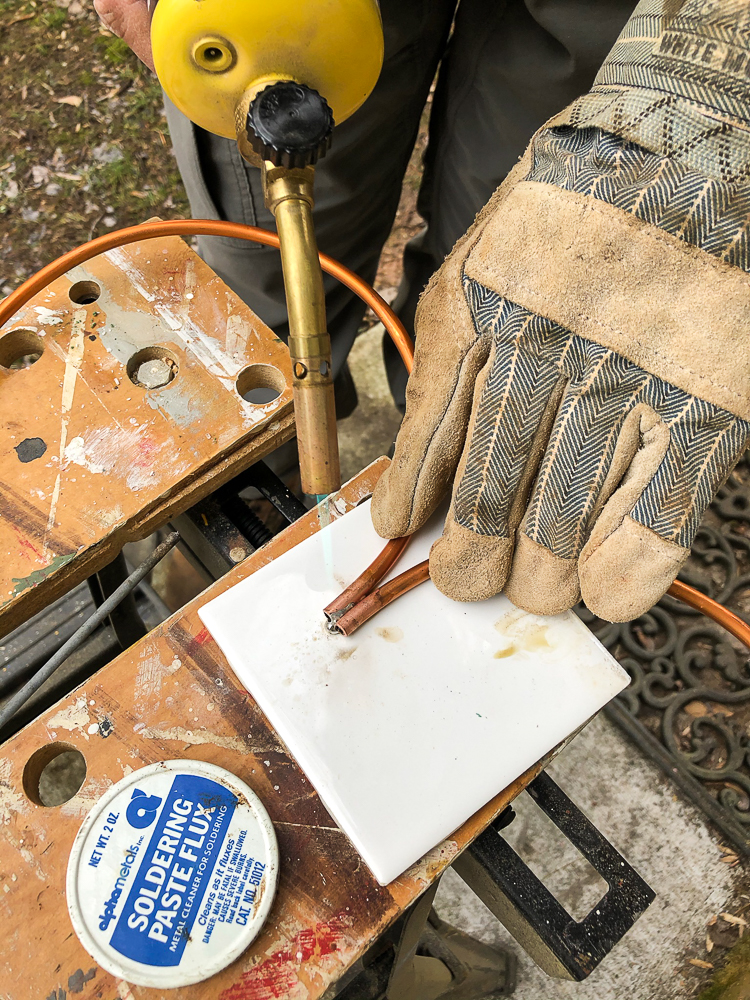 How to Make a Hanger for the Heart
After the heart was soldered together, I realized I had no idea how I would hang it. Clever Mr. SP used an insulation support wire leftover from last winter's basement project to make a hanger.
The two wire ends are inserted into the pipes. I later used E6000 glue to glue the hanger into the pipe.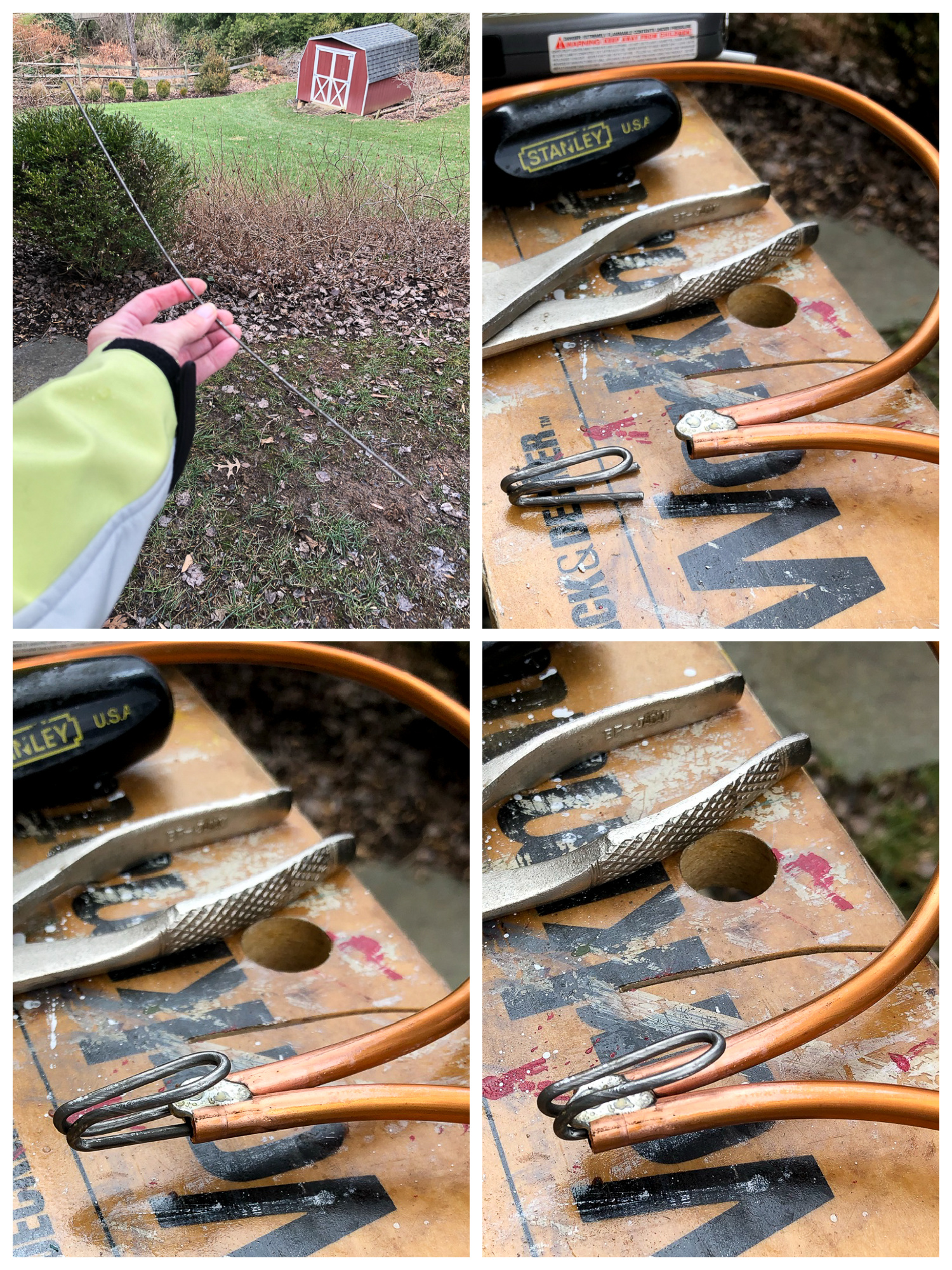 Hang and Enjoy
I love how this looks hanging on a door in our bedroom.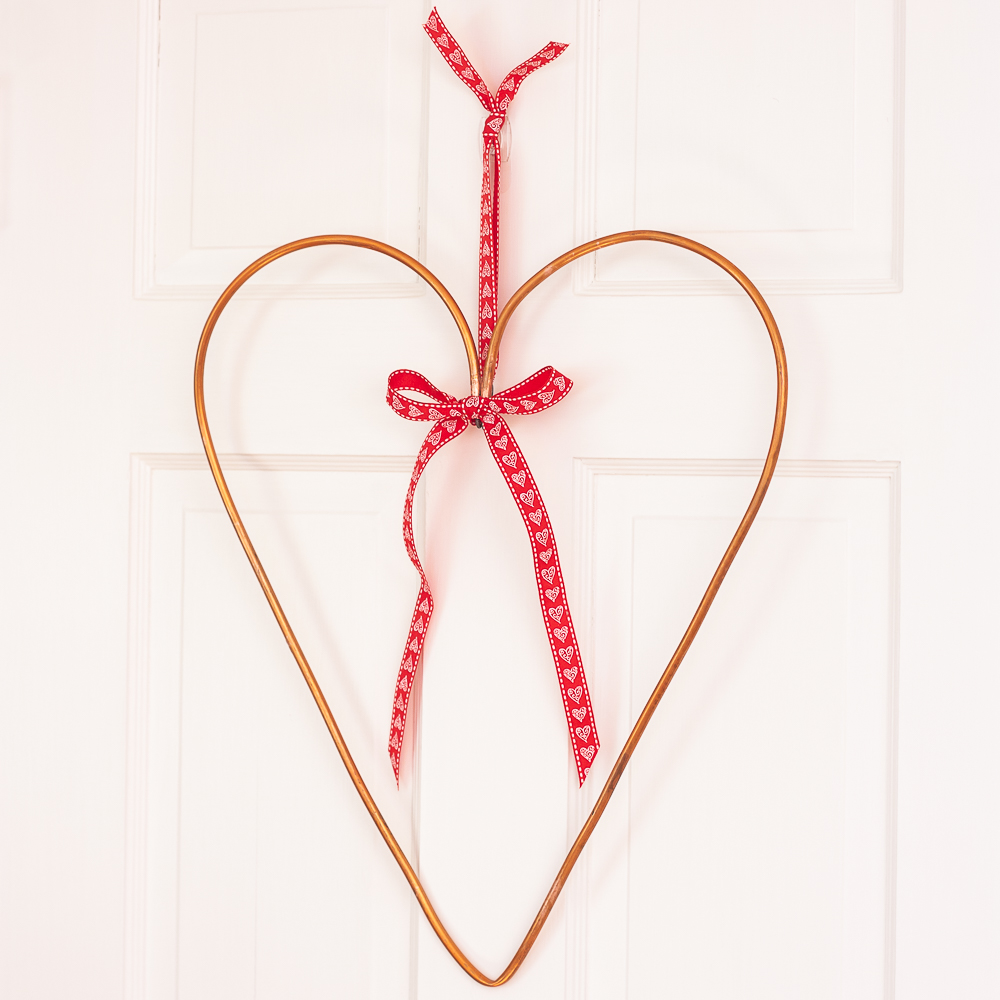 This was such a fun project to make and it was a great way to upcycle two items: the copper piping and also the insulation wire.
The next blogger sharing her version of our inspiration picture is Carol from Bluesky at Home. I can't wait to see what she created for this challenge!
More Projects to Enjoy
Many thanks to Cindy for organizing this fun monthly challenge!
Click on the links below to visit each blogger who is sharing their version of our inspiration picture.