How Prolotherapy Cured My Chronic Back Pain
I have suffered from chronic back pain since I was in my early 30's. Prolotherapy cured my back pain and gave me back my active lifestyle.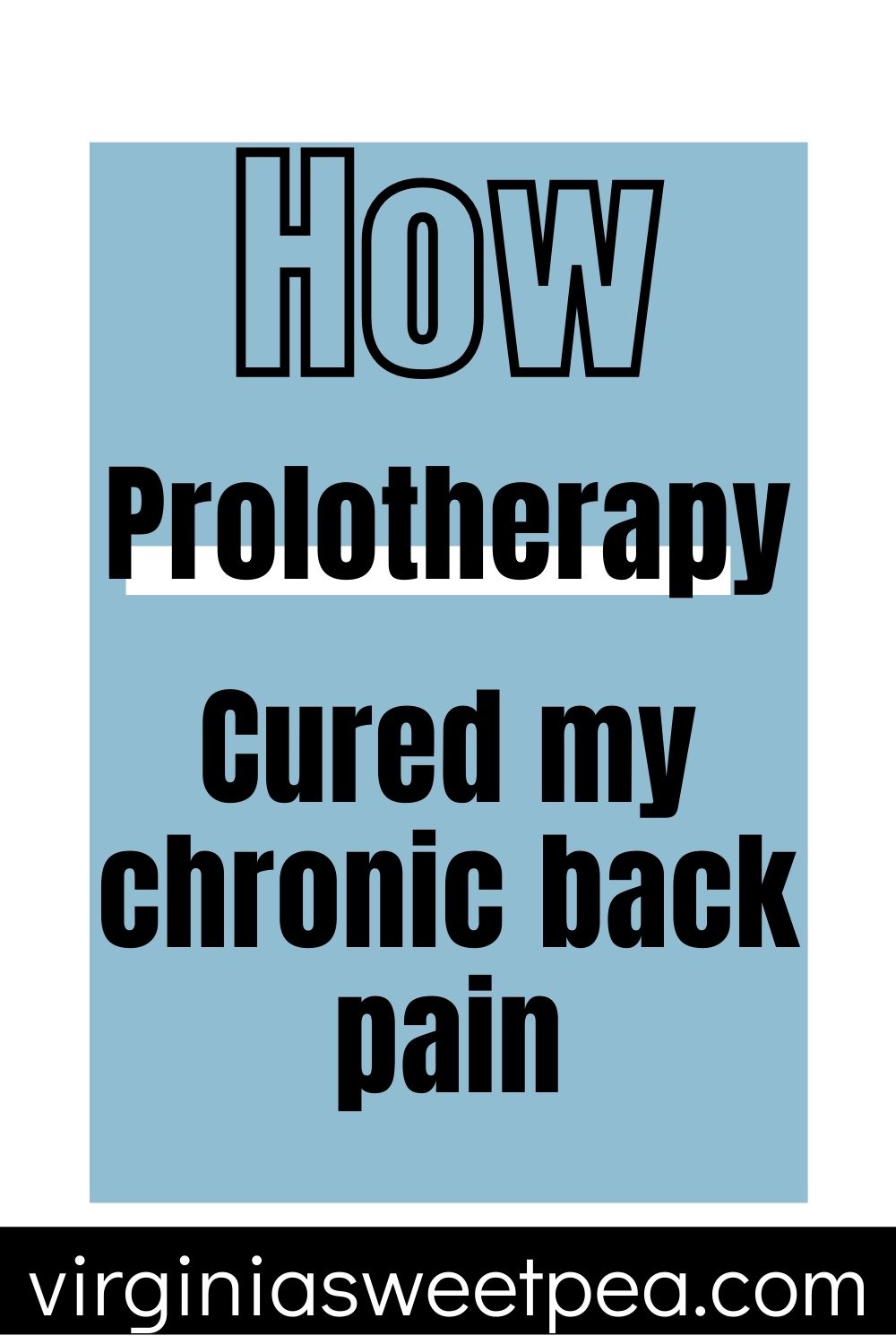 My first back injury occurred when I was hanging my mountain bike. I was in pain for days but my body healed itself with no treatment needed.
A few years passed by and all of a sudden my left hamstring was tight. Stretching didn't help, so I visited my pt, Heather, who still treats me to this day.
My hamstring wasn't the problem, it was my pelvis that had shifted out of place causing the hamstring pain. It took a few months of pt for my pelvis to finally stay in place.
This cycle continued and Heather finally suggested that I get prolotherapy which worked wonderfully. Three sessions of prolotherapy later, I was back to normal.
Things were great until 2017 when I started my cancer treatment. A chemo drug caused my muscles to seize and my pain came back with a vengeance. I was afraid to get prolotherapy because I was scared that it would exacerbate my cancer.
This summer I changed my mind and had prolotherapy and I am back to normal!
What is Prolotherapy?
Prolotherapy is a procedure where a natural irritant is injected into the soft tissue of an injured joint. This results in long-term, often permanent pain relief by stimulating the body's ability to repair itself
What do They Inject in Prolotherapy?
A solution of concentrated dextrose and local anesthetic is injected into the affected ligaments, tendons, or joint capsules.
What is the Average Cost of Prolotherapy?
One prolotherapy injection can cost about $300 to $1000, depending on the area being treated.
What is the Average Success Rate of Prolotherapy?
Studies suggest a success rate ("greater than 50% improvement in pain level") of 80-90% for all patients.
What are the Side Effects?
These are a few of the potential side effects a patient can experience after prolotherapy:
Swelling and inflammation around the injection site.
Pain and stiffness.
Headaches.
Allergic reaction to the injected solution.
Nerve related issues
If you suffer from back pain, I highly suggest that you check out prolotherapy.