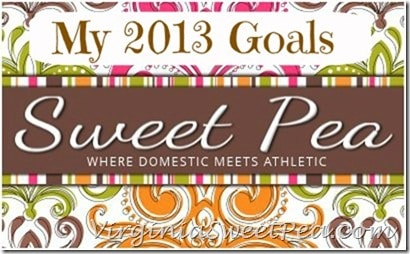 I'm one of those people who are very motivated by checking an item off a list. I don't make resolutions, but I do like to set goals. My hope is that by sharing them, I'll be motivated to complete them.
Home Goals:
1. The carpet on our steps desperately needs to be replaced. It's embarrassing to admit this, but I'm guessing that it is 30+ years old. I don't particularly like the look of carpet on steps, but we will keep carpet because I know I'd fall down the steps without it. You can also see that the walls need to be painted. I'm not making that a goal, but if it happens I'll be happy.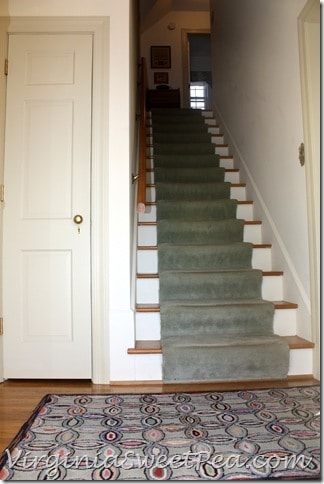 2. Replace the pictures above the buffet in the dining room. They are faded and I would prefer original art.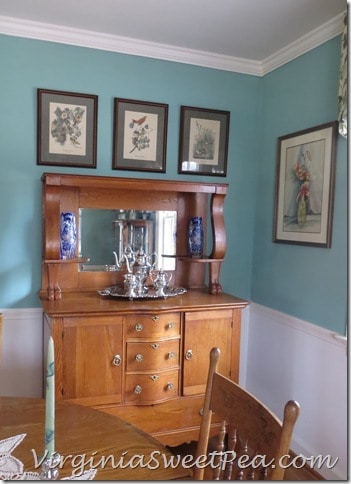 3. Update our hall bathroom. Mr. SP replaced the floor and wall tile years ago and he installed a new toilet over Christmas, so all that needs to happen in here is to pick fabric to make a shower curtain and then repaint. I am very slow to make a decision, so the fabric hunt needs to start immediately.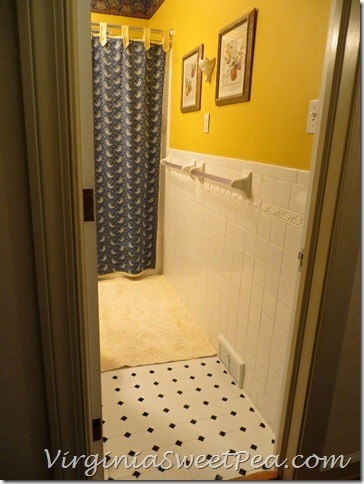 The walls in this room aren't as bright as depicted in the pictures. I don't mind the mustard yellow paint, I'm just tired of it, and I'm definitely tired of the border. (Yes, I'm admitting that I still have a room with border.)
Mr. SP plans to replace the pedestal sink with a small vanity. It's tough living in an older home with tiny closets. A vanity would provide much needed bathroom storage.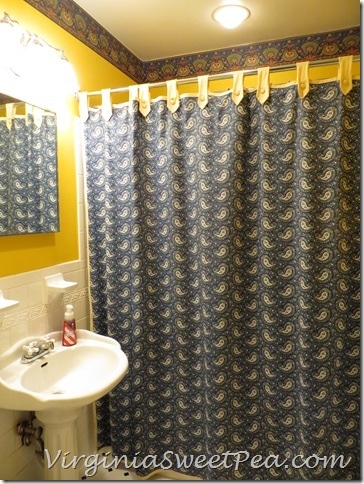 There are many more inside projects that I'd like to tackle but I'm only making three public. I'd hate to get to the end of 2013 and realize that I didn't complete my goals.
Yard Goals:
1. Get our grass looking pretty again. Hopefully by next summer you won't be able to tell where trucks drove over our yard time and again to take out trees from the derecho in June.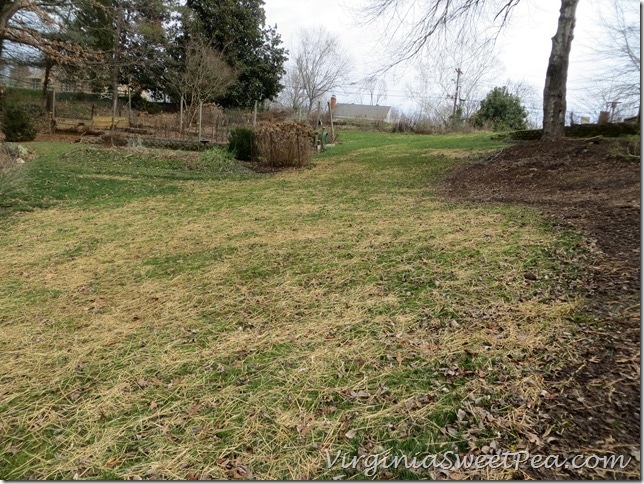 2. Landscape between our house and the neighbor's home. This area drastically changed after the derecho. Mr. SP made a great start this fall by extending the fence between our house and the neighbor's house up the hill. This area needs a complete overhaul.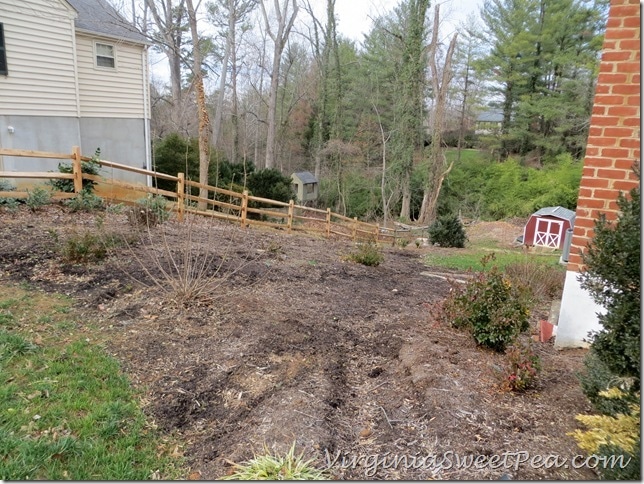 This shot shows the same area from the shed looking up the hill. Quite a bit of plant material is needed in this area this provide privacy and to be visually attractive.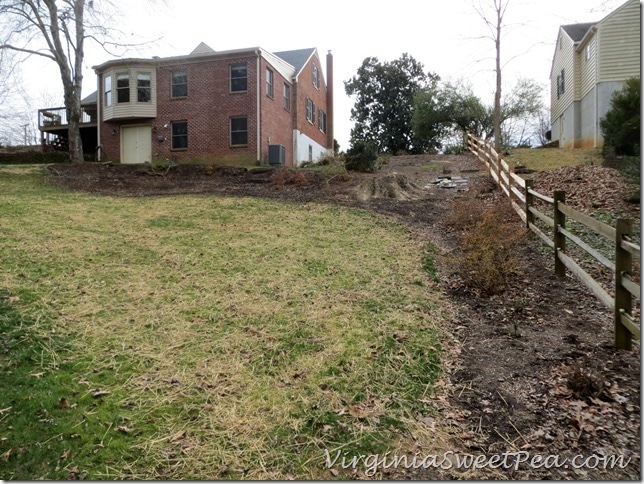 Fitness Goals:
1. Continue to exercise regularly. I am so grateful that prolotherapy gave me relief from the back pain that I experienced starting in 2010. Not a day goes by that I am not thankful that I have the privilege to be able to exercise. Being able to exercise is not something that I take for granted. I plan to continue with my current routine of running, cycle class, tennis, and weight lifting. If my body will allow it, I'd like to slowly up my running miles to be able to complete a half marathon. I'd also like to get back to doing yoga once a week.
2. Continue to work on my tennis game. Although I enjoy tennis, I'm not a strategic person and I don't learn new skills quickly. It's been a personal struggle to watch my friends get better and better while my own skill level creeps along at a snail's pace. I will continue to take lessons from my coach and to work with Mr. SP in an effort to improve. My goal is to compete against myself and to try not to compare my skill level to that of others. I'll also remember that it's a game and I'm doing it for fun!
Do you make goals or resolutions for the new year? If you do, I'd love to hear about them!
Sharing With:
Grace at Home at Imparting Grace
Keep Calm and Link Up at Chase the Star
Happy Hour and Design, Dining, and Diapers